Offer for business
You are welcome to cooperate with us!
Trefl Group
Experienced business partner
We ma­nu­fac­tu­re over 20 million puzzles and games yearly and pu­blish hundreds of new titles every year. We of­fer them to cu­sto­mers in 50 countries.
Our products
The most competitive offer in the market
Our portfolio includes about 2,000 products. Year by year, the offer of our puzzles, games and toys is extended with new, attractive items. Twice a year we publish product catalogues intended for our partners and contractors. In addition to our regular portfolio, we offer the production of games, packaging and punching dies on request.
Catalogues
Puzzles 2022 PDF CZ SK HU RO 2021 PDF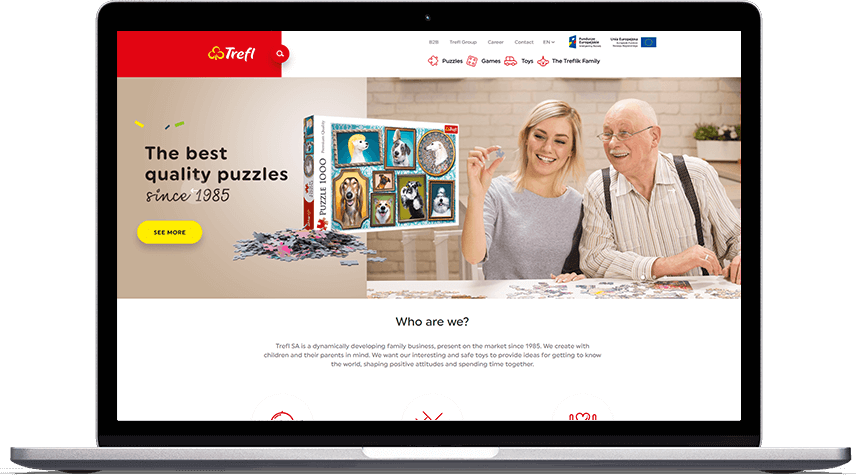 SEE OUR PRODUCTS
Our partners
We cooperate with the largest trade networks
in the Polish and foreign markets