Who are we?



Trefl Group
The Trefl Group consists of production and commercial enterprises, two sports companies and two media companies. We are one of the largest puzzle manufacturers in Europe and a leading board game producer in Poland. The main area of our activity is the production and distribution of jigsaw puzzles, board games, game cards and educational science sets. Since 2008 we have been distributing SIKU car models and we are the exclusive distributor of VTech electronic educational toys in Poland. We have distribution companies in Hungary and the Czech Republic.
In my opinion, the credibility of a company is one of the cornerstones of sustainable success.

Roman Szczepan Kniter

President of the Management Board
Did you know?
Kazimierz Wierzbicki starts a small, family jigsaw puzzle business in Gdynia and names it Trefl. The company develops and expands its offer. In addition to jigsaw puzzles, Trefl starts making board games.

READ MORE
Trefl Group Management Board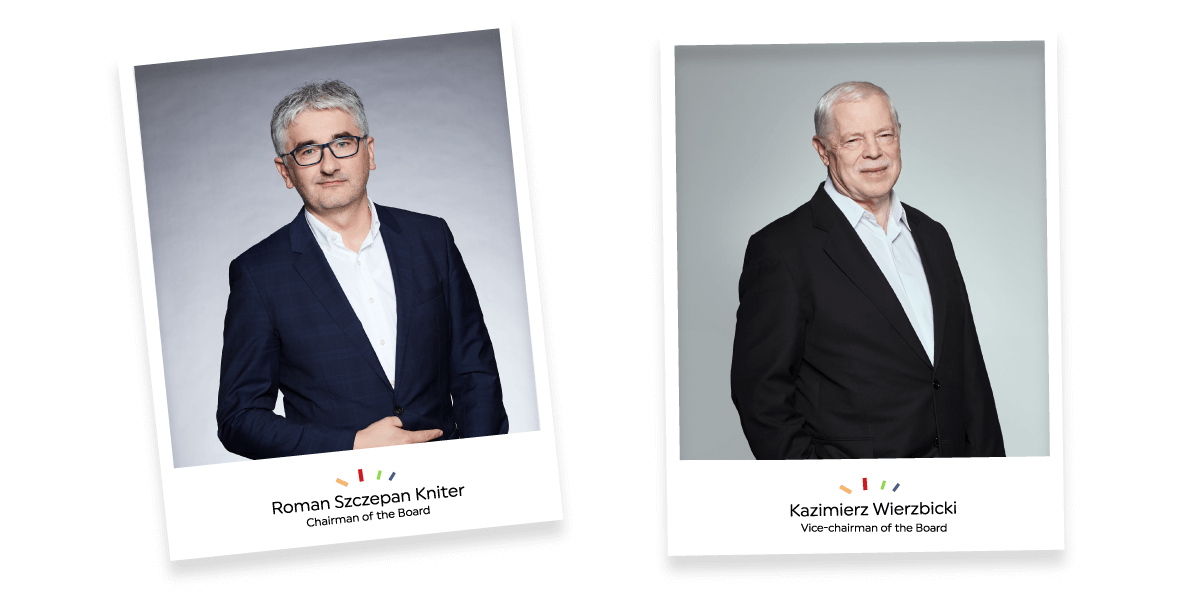 Trefl Group Structure

Distribution network
We export our products to more than 50 countries around the world. 
Apart from Poland, we sell our products mainly on the markets of Central and Eastern Europe, 
such as Ukraine, Hungary, Romania, Croatia, the Baltic Cuntries.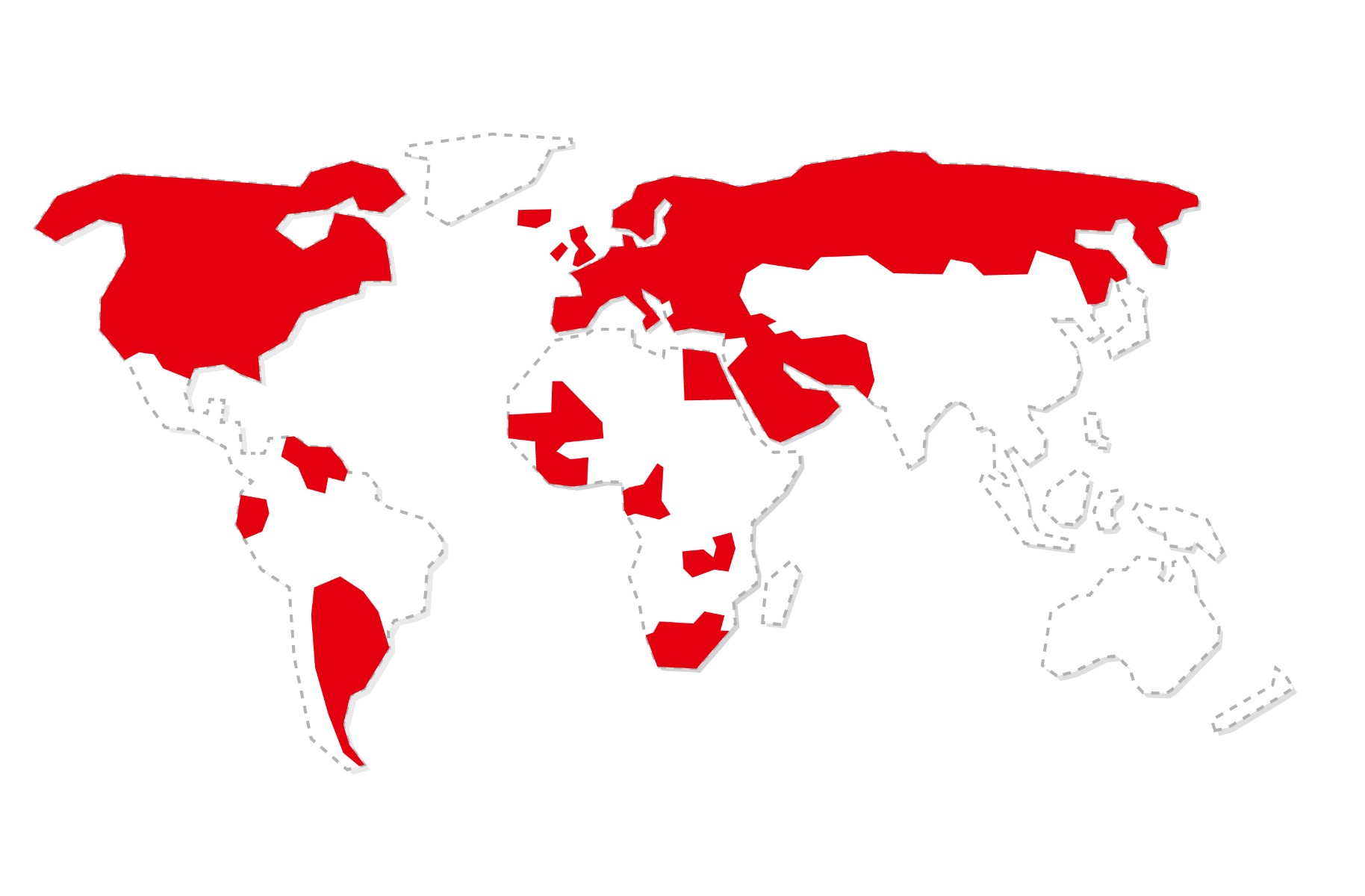 Our history
Our logo
Sports sponsorship
Trefl SA owns two sports companies that support the teams of Trefl Sopot and Trefl Gdańsk, participating in league competitions at the highest national level. Established in 2010, the Trefl Pomerania Association brings together fans of teams and representatives of Pomeranian business.
Trefl Gdańsk SA
Trefl Gdańsk SA was established in 2005 and since then it has been running a professional team of senior volleyball players, and youth training at the Gdańsk School of Sports Championship. Since the 2011/2012 season, the Trefl Gdańsk team has played in PlusLiga.

READ MORE
Trefl Sopot SA
In 1995 Kazimierz Wierzbicki realised his dream and founded a basketball club, which soon became a symbol of Sopot and became a permanent feature on the sports map of Poland. For many years, thanks to the support of the city and sponsors, the Trefl team, and later Prokom Trefl, has achieved many successes on the national and international arena.

READ MORE
Trefl Pomorze Association
The Trefl Pomorze Association was established in 2009. It is a voluntary, self-governing association of natural persons, legal persons and organisations without legal personality created to integrate fans and supporters of sports teams.
Toy safety
Children's safety is of the utmost importance to us
Trefl toys are sure to provide hours of interesting, creative and entirely safe playtime. All Trefl products are made of quality materials and meet high standards. Each toy is marked with information about the minimum age of the child the toy is intended for. While choosing a toy, you should take into consideration the child's typical behaviour and interests.
Care about environment
We produce wisely and with the environment in mind
Being the Polish leader in the market of jigsaw puzzles, board games and playing cards, Trefl has made every effort to make sure that the toys which bear Trefl trademark are manufactured ethically and responsibly. Trefl does not use any child or forced labour and does not discriminate against any person. The production process has been based on detailed and complex standards valid in the toy-making industry. All materials, raw materials and products comply with the toy safety standard EN 71. In the production cycle – from design to production and distribution – Trefl strives to minimise CO₂ emission and diminish the adverse impact of pollutants on the environment. If possible, the materials are recycled. Thanks to the EU funds, Trefl modernised its machines and equipment, and consequently decreased the use of hazardous substances which affect the environment.
Relationships with suppliers
Good business relations are the basis for successful cooperation
Trefl Group buys and sells products in a responsible manner. We make sure that our customers can be confident that the products we offer are created with materials purchased from suppliers who respect the required standards, and that they are manufactured under appropriate conditions, with fair treatment of employees. We operate in accordance with the standards set out in the Ethical Trading Initiative (ETI) Base Code. In order to unify the ethical requirements applied throughout the supply chain, we expect our suppliers to act in accordance with the law, the Labour Code, policies, and codes of conduct. We are aware that the key to providing customers with the best deal is to build long-term, mutually beneficial relationships with suppliers who adhere to the same values as we do, and who maintain the same high standards.
Certificates and awards for TREFL SA
2016 r. – Tytuł Ambasador Polskiej Gospodarki 2016 w kategorii "Eksporter" przyznany przez Business Center Club pod honorowym patronatem Ministra Gospodarki.
2016 r. – Tesco Value Award - nagroda dla dostawcy za wyjątkową kreatywność i talent w realizacji współnych projektów
2016 r. – Medal Europejski dla serii gier edukacyjnych "Mały Odkrywca" - nagroda przyznawana przez Business Center Club przy wsparciu Ministerstwa Spraw Zagranicznych i Honorowym Patronacie Europejskiego Komitetu Ekonomiczno-Społecznego z siedzibą w Brukseli.
2016 r. – Diament do Złotej Statuetki Lidera Polskiego Biznesu - wyróżnienie przyznane przez Business Center Club.
2015 r. – Tytuł Firma Dobrze Widziana przyznanwany przez Business Center Club pod honorowym patronatem Ministra Gospodarki firmom prowadzącym biznes społecznie odpowiedzialny.
2015 r. – Tytuł Orzeł Pomorski 2015 przyznawany przez redakcję Magazynu Pomorskiego firmom i osobom zasłużonym w rozwój i promocję Pomorza.
2015 r. – Tytuł Ambasador Polskiej Gospodarki 2015 w kategorii "Marka Europejska" przyznany przez Business Center Club pod honorowym patronatem Ministra Gospodarki.
2015 r. – Złota Statuetka Lidera Polskiego Biznesu - nagroda przyznana przez Business Center Club.
2014 r. – Tytuł Gazela Biznesu przyznawany przez dziennik "Puls Biznesu" najdynamiczniej rozwijającym się firmom.
2013 r. – Tytuł Mecenasa Sportu Sopotu 2013 przyznany przez Prezydenta Miasta Sopotu Jacka Karnowskiego.
2013 r. – Nominacja do Złotej Statuetki Lidera Polskiego Biznesu - nagrody przyznawanej przez Business Center Club.
2013 r. – Tytuł Gazela Biznesu przyznawany przez dziennik "Puls Biznesu" najdynamiczniej rozwijającym się firmom.
2013 r. – Tytuł Ambasador Polskiej Gospodarki 2013 w kategorii "Eksporter" przyznany przez Business Center Club pod honorowym patronatem Ministra Spraw Zagranicznych
2013 r. – Certyfiakat Kontroli Pochodzenia Produktu FSC®.
2013 r. – Certyfikat Rzetelności Krajowego Rejestru Długów Rzetelna Firma
2013 r. – Wyróżnienie w konkursie o Nagrodę Pomorską "Gryf Gospodarczy 2013" w kategorii "Duże Przedsiębiorstwo"
2011 r. – Certyfikat Firma Przyjazna Naturze przyznawany przez Auraeko Organizację Odzysku Sprzętu Elektrycznego i Elektronicznego SA
2011 r. – Główna nagroda w kategorii Duże Przedsiębiorstwo w Konkursie Nagroda Pomorska Gryf Gospodarczy 2011. Nagroda przyznawana przez Pomorską Radę Przedsiębiorczości
2011 r. – Główna nagroda Gryf Medialny 2011, przyznawany przez Media i instytucje patronujące konkursowi Gryf Gospodarczy 2011
2008 r. i 2009 r. – Mecenas Gdańskiego Sportu
2008 r. – Złoty Laur Konsumenta w ogólnopolskim konkursie Złoty Laur Konsumenta 2008, organizowanym przez Przegląd Gospodarczy, dodatek do Gazety Prawnej. Produkty firmy Trefl SA zajęły I miejsce w kategorii Puzzle
2008 r. – Certyfikat Przejrzysta Firma przyznany przez firmę Dun and Bradstreet Poland. Certyfikat jest wyrazem wiarygodności i uczciwości finansowej firmy
2005 r. – Certyfikat ISO 9001:2008
2003 r. – Mecenas Sportu Sopotu
1994 r. – 1997 r. – Najlepszy Polski Licencjobiorca – tytuł przyznawany przez The Walt Disney Company (Polska) Sp. z o.o.
Certificates and awards
For many years we have been awarded and distinguished in business and industry competitions.
Studio Trefl
In 2013 we opened the Trefl Animated Films Studio, where an animated series for children "The Treflik Family" is being created. Each episode runs for eight minutes and carries an important message. This is the first Polish animated series using 3D printing technology. The animation is directed by Marek Skrobecki, and the adventures of the Trefliks are accompanied by music composed by Andrzej Krauze. In order to get one second of film, the animator had to take 25 photos for each of them, subtly changing the setting of the puppets. The heroes of the series were voiced by renowned Polish cinema artists, including Joanna Jabłczyńska, Maciej Zakościelny, Jarosław Boberek and Magdalena Różczka.

READ MORE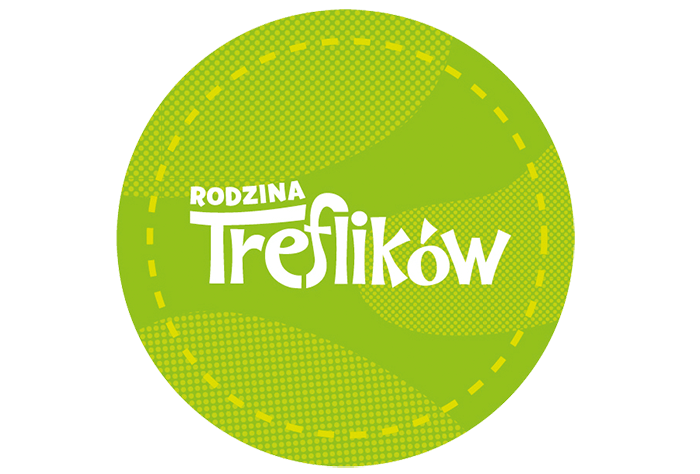 The Treflik Family
Animated series for children
The series "The Treflik Family" is a Polish animated series whose every episode carries an important message and introduces the child to such values as: family bonds, friendship, respect, honesty and tolerance. The series is realised using traditional puppet animation technique. This technique requires 25 shots per second of film, and for each shot the animator gently changes the setting of the dolls. For the first time in Poland, a large scale 3D printing was used in the production of "The Treflik Family". Dolls' heads with exchangeable muzzle, elements of the characters' costumes and other unique props were printed. In the production of the series, we use 4K quality image recording technology.

WATCH
Obowiązek informacyjny wynikający z RODO: Administrator danych; Cele, podstawy prawne, informacja dobrowolności lub obowiązku podania i czas przetwarzania; Odbiorcy danych; Prawa osoby, której dane dotyczą i sposoby ich realizacji; Przetwarzanie danych w sposób zautomatyzowany (w tym profilowanie).