VTech The First Preschooler's Dictionary
Notify me when product will be available:
Pierwszy słownik przedszkolaka od VTech to wyjątkowa zabawka edukacyjna dla dzieci ciekawych świata! Słownik uczy ponad 100 różnych słów w dwóch językach: polskim i angielskim. Do świata zabawy i nauki zapraszają zwierzaki: Małpka, Lwiątko oraz Żółwik. Słownik wyposażony jest w 12 specjalnie zaprojektowanych, laminowanych stron, które uczą słów w róznych dziedzinach: zwierzęta domowe, dzikie zwierzęta, przeciwieństwa, jedzenie, ubrania, ciało, na dworze, pojazdy, czynności i zabawy, kolory, czas posiłku, owoce. Na każdej stronie znajdują się kolorowe obrazki, których nacisnięcie powoduje uruchomienie dźwięków.
Shipping orders
in 48h
Fast
delivery
Payments
with PayPal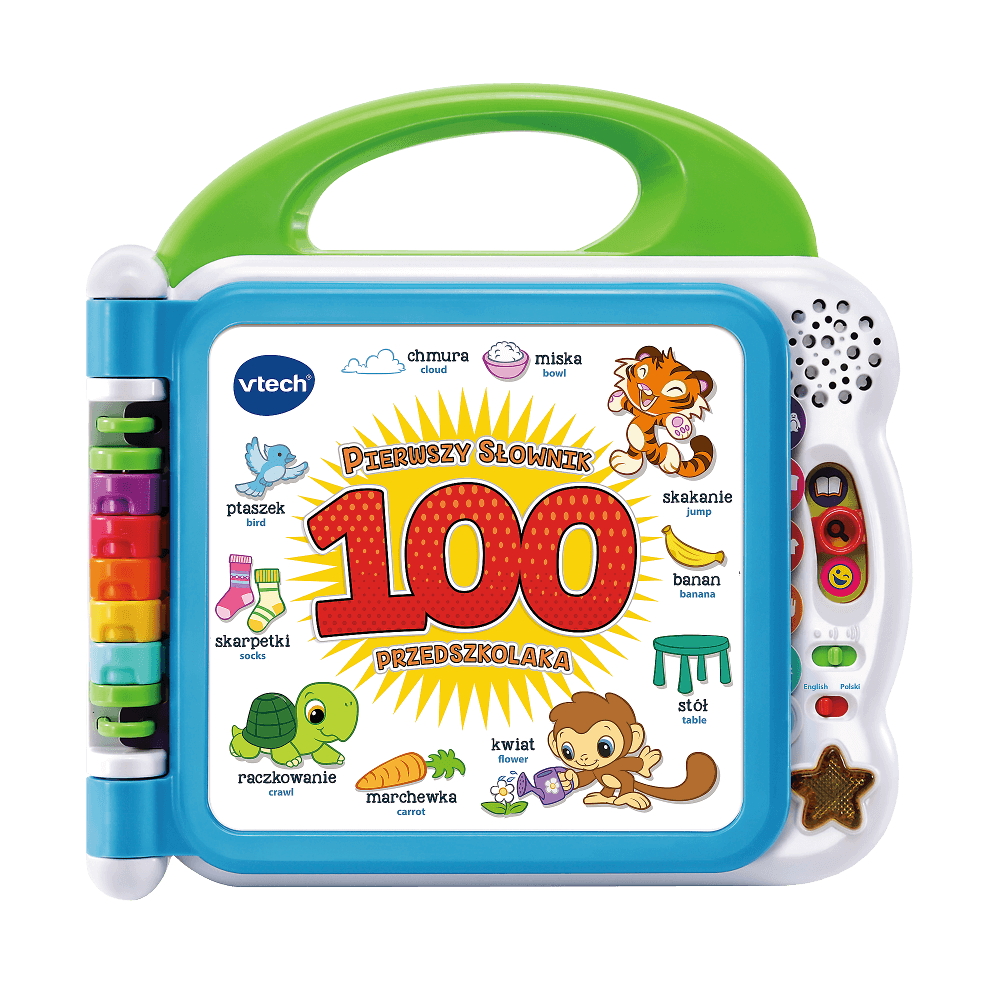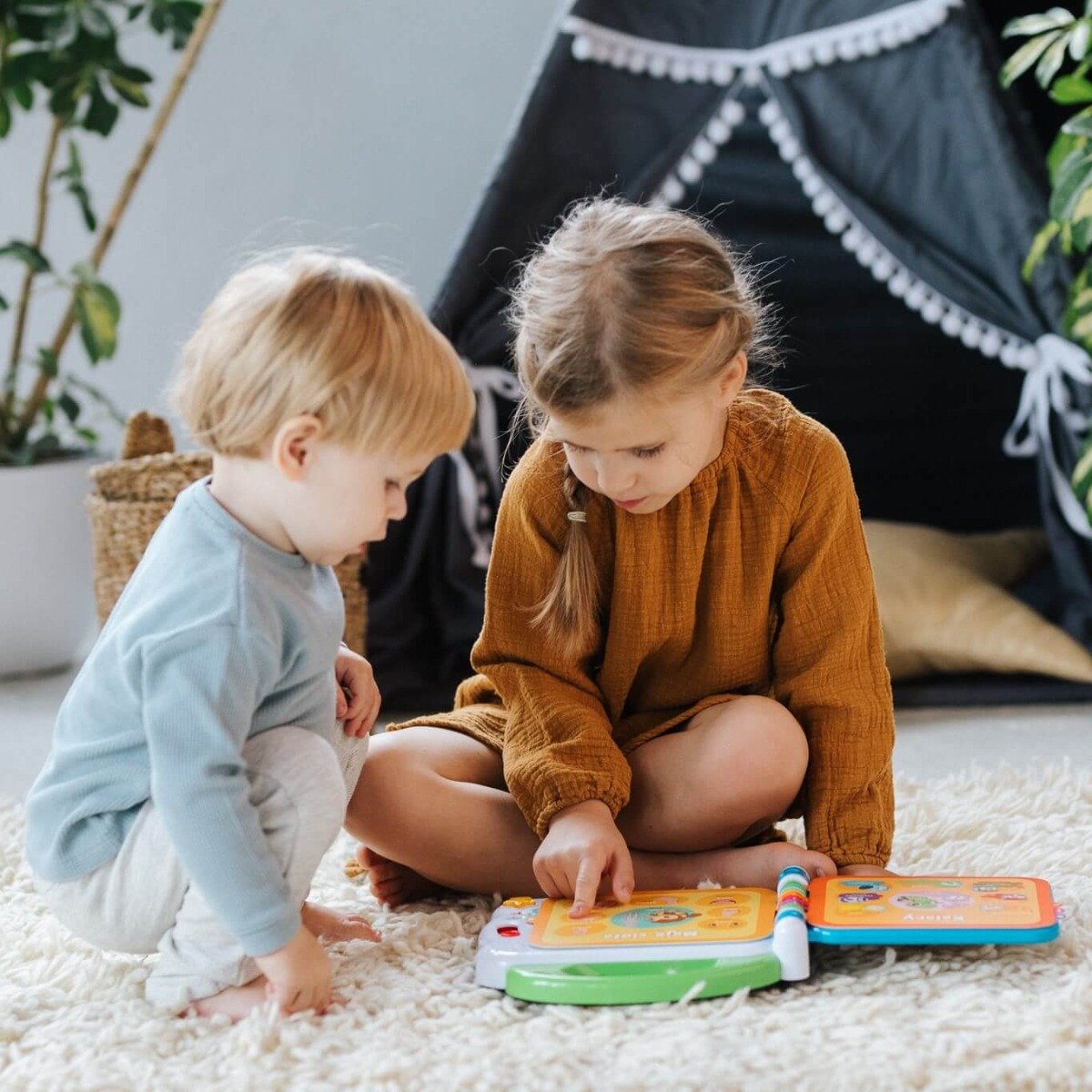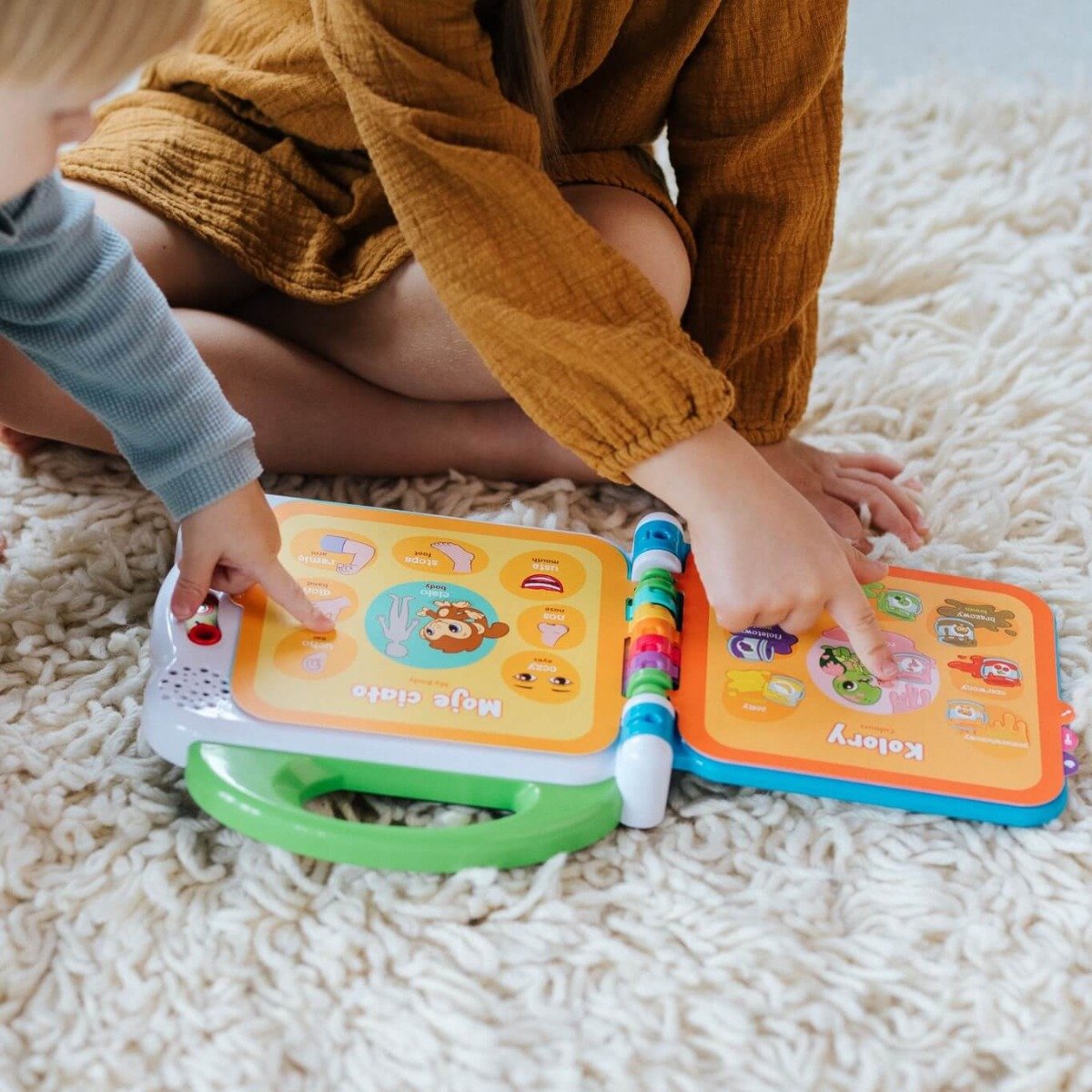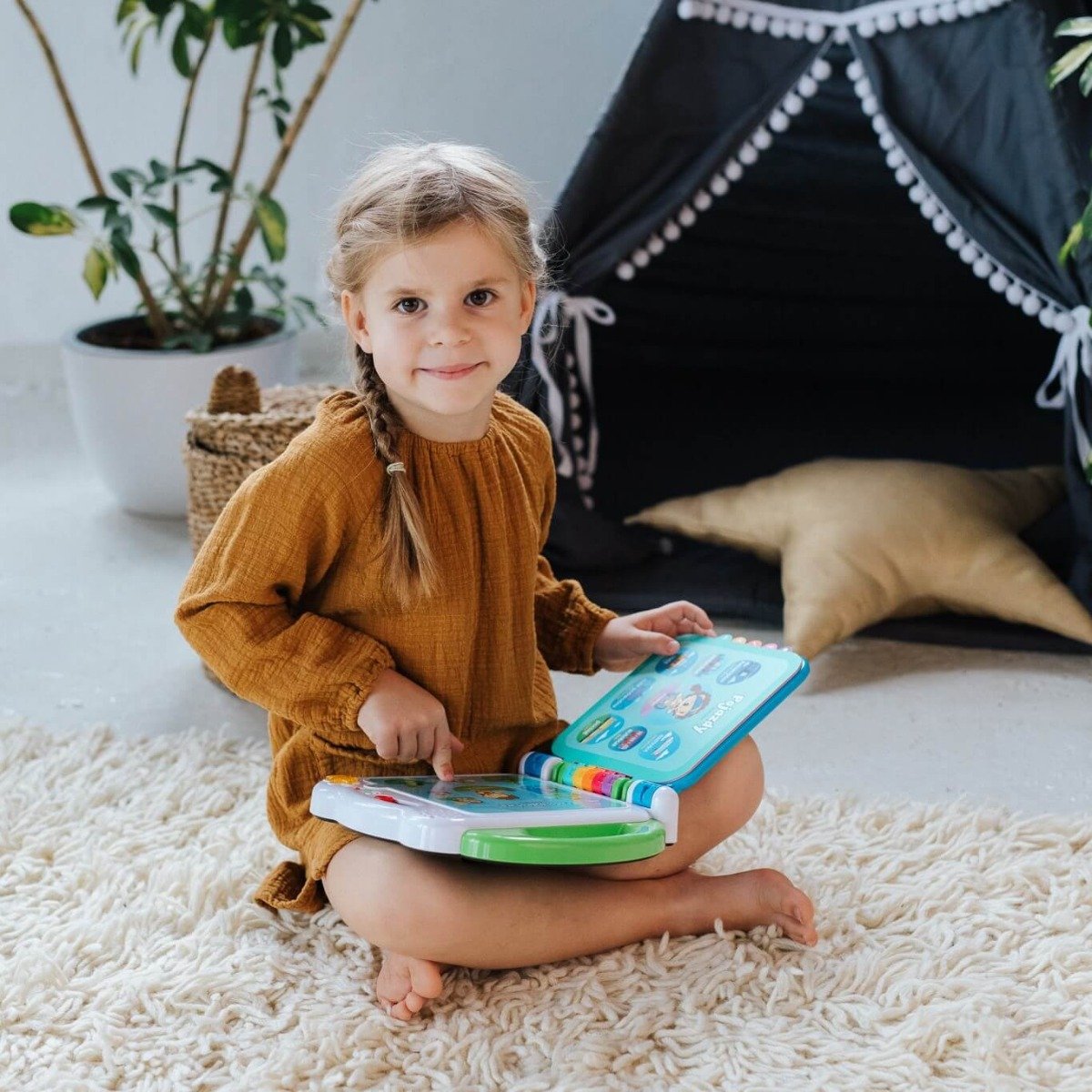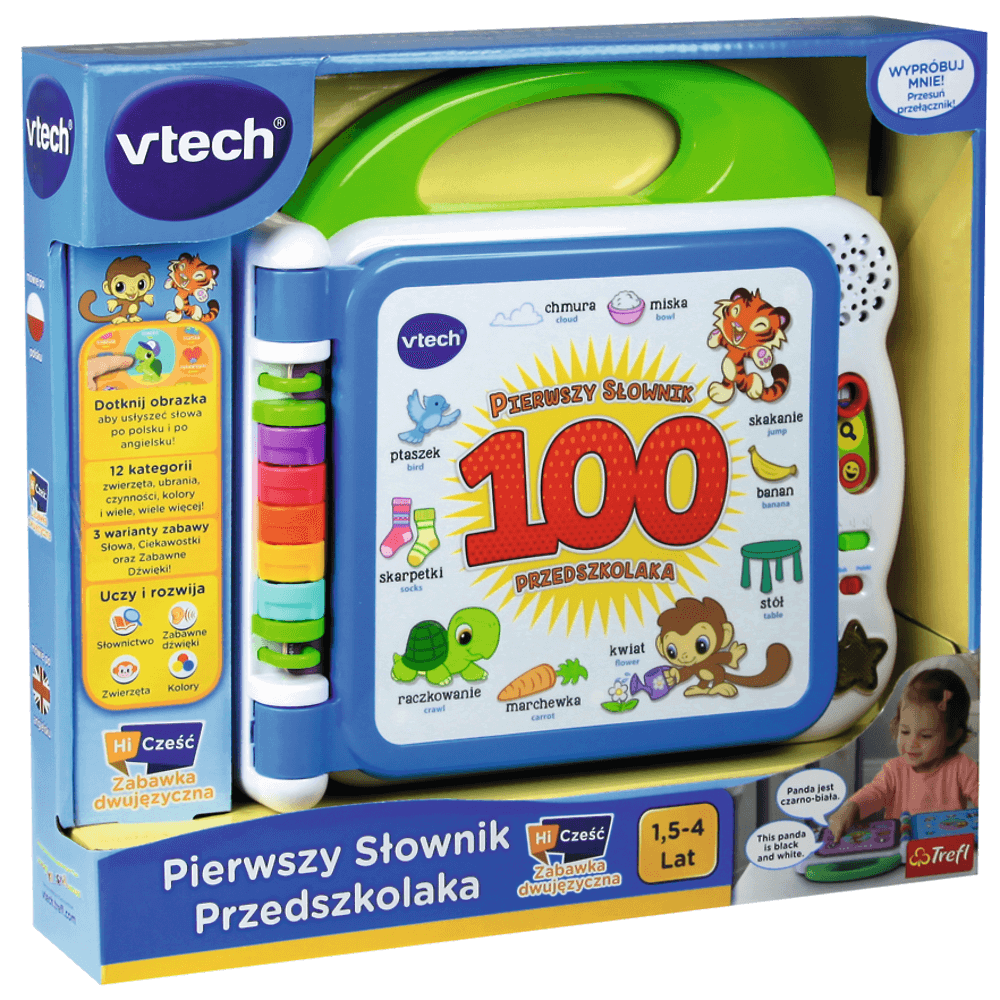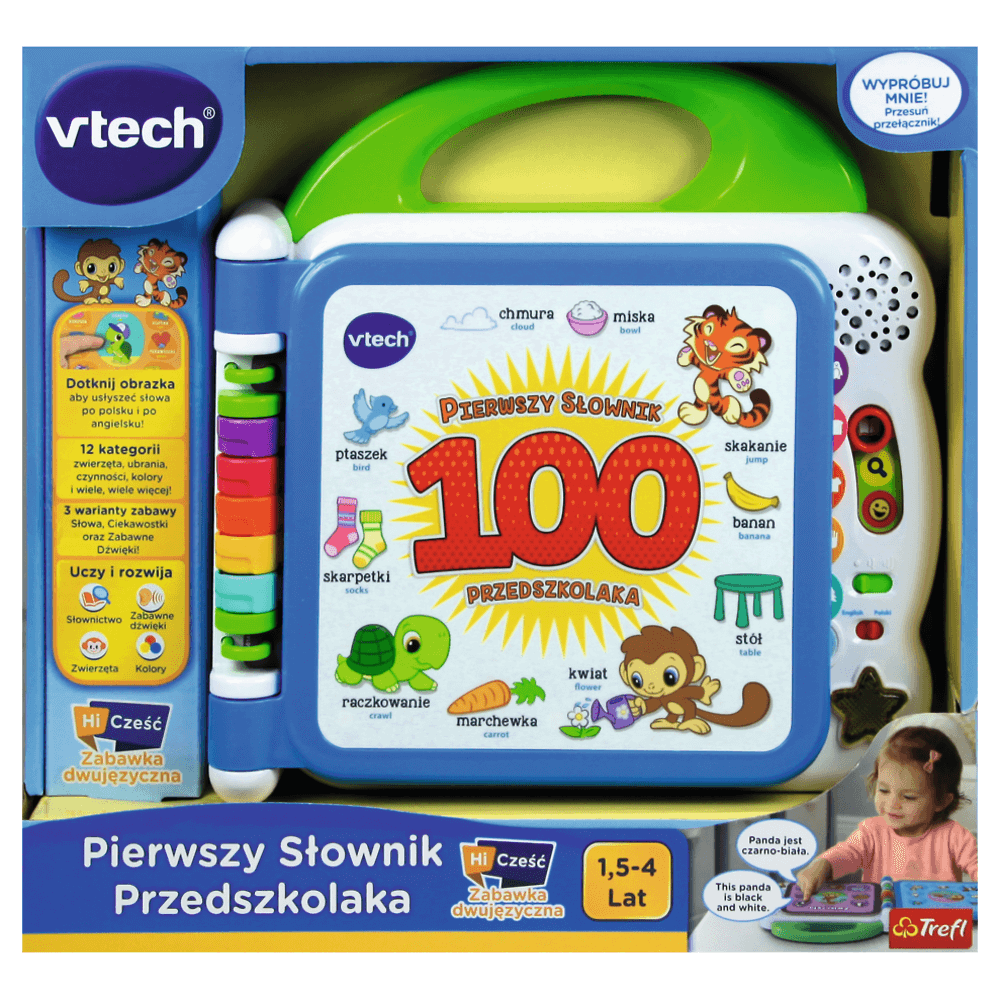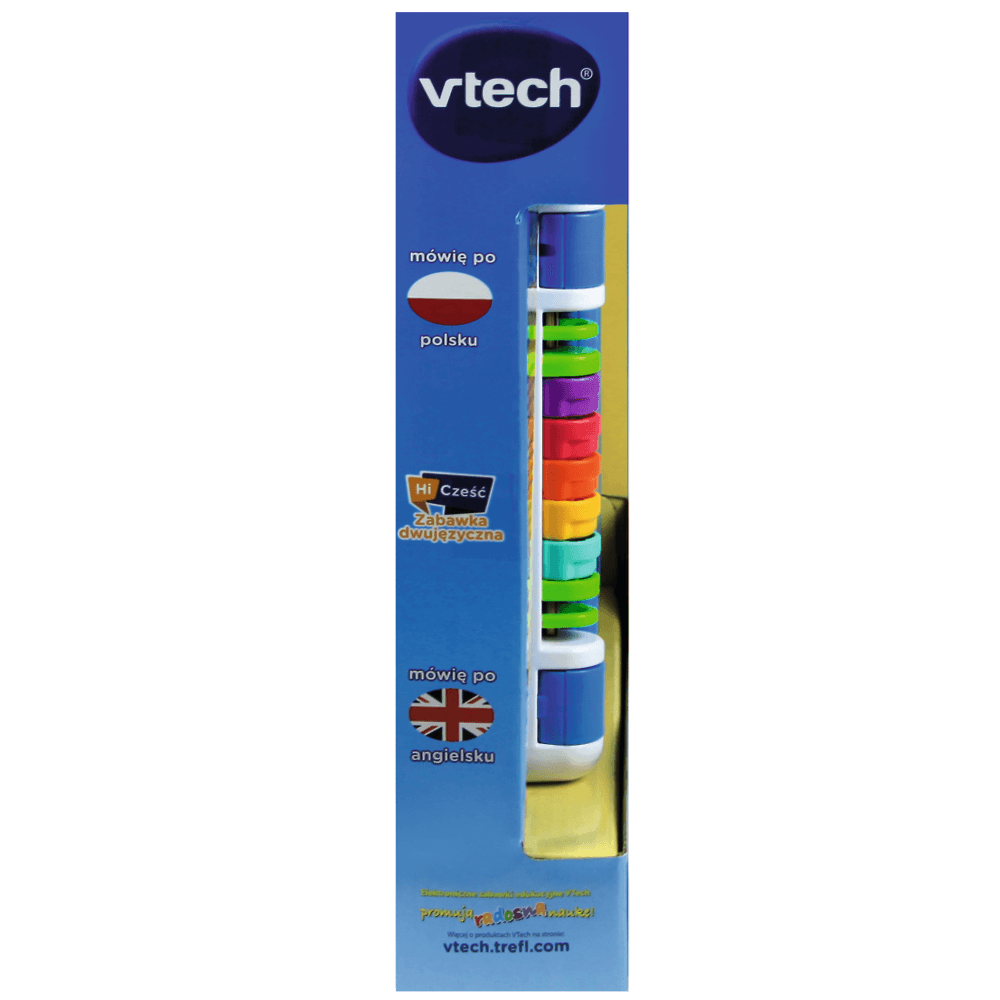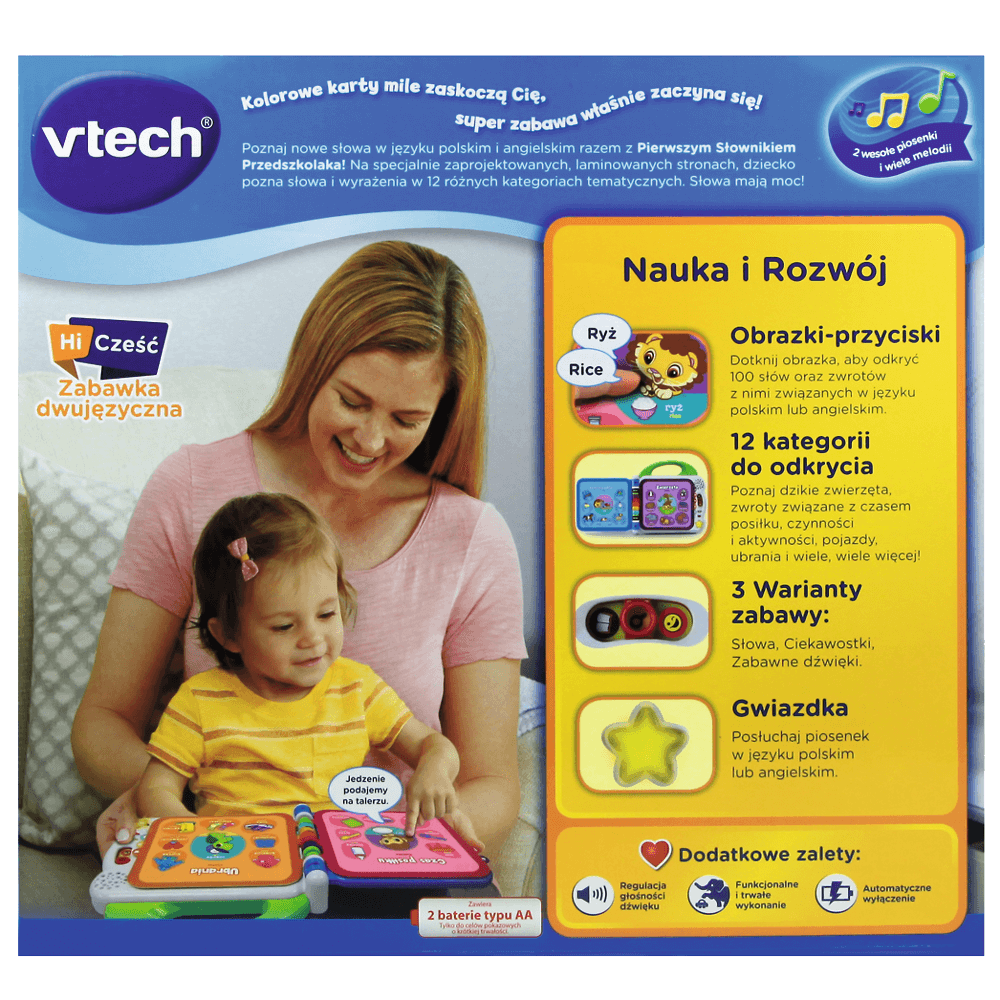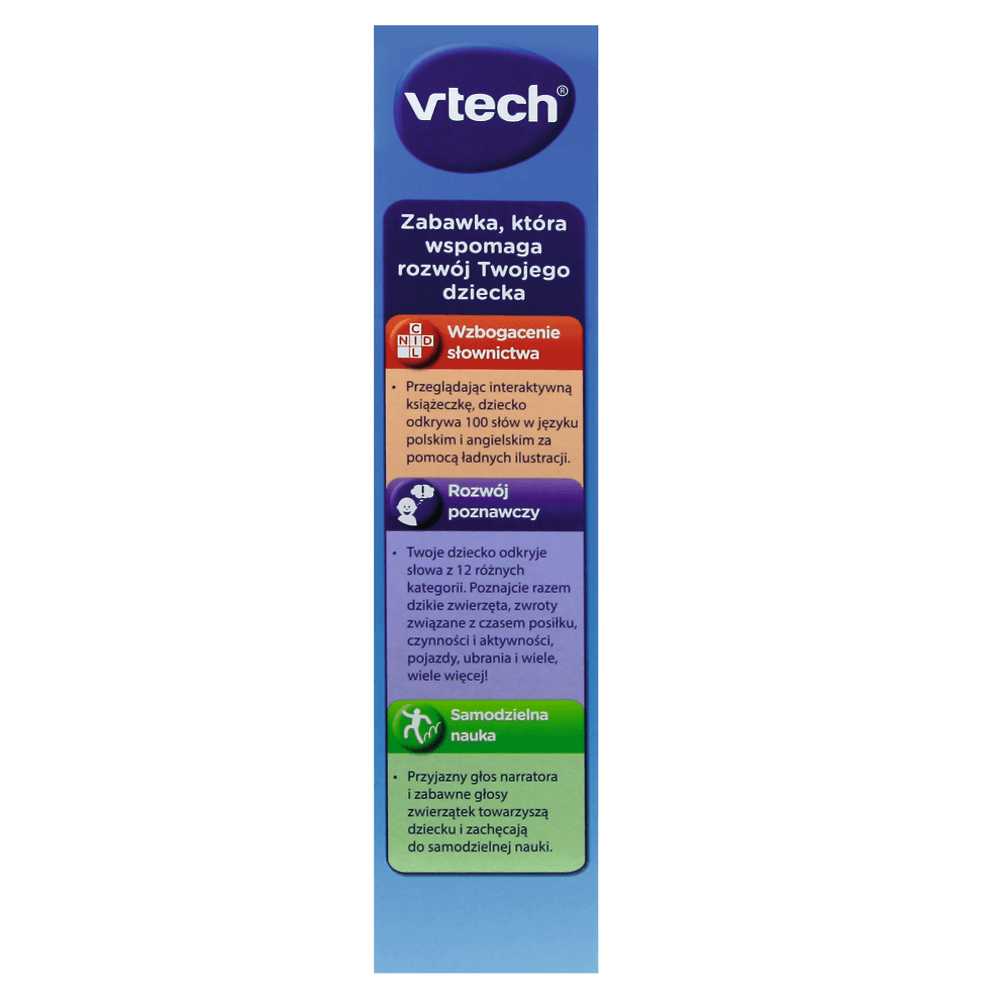 Close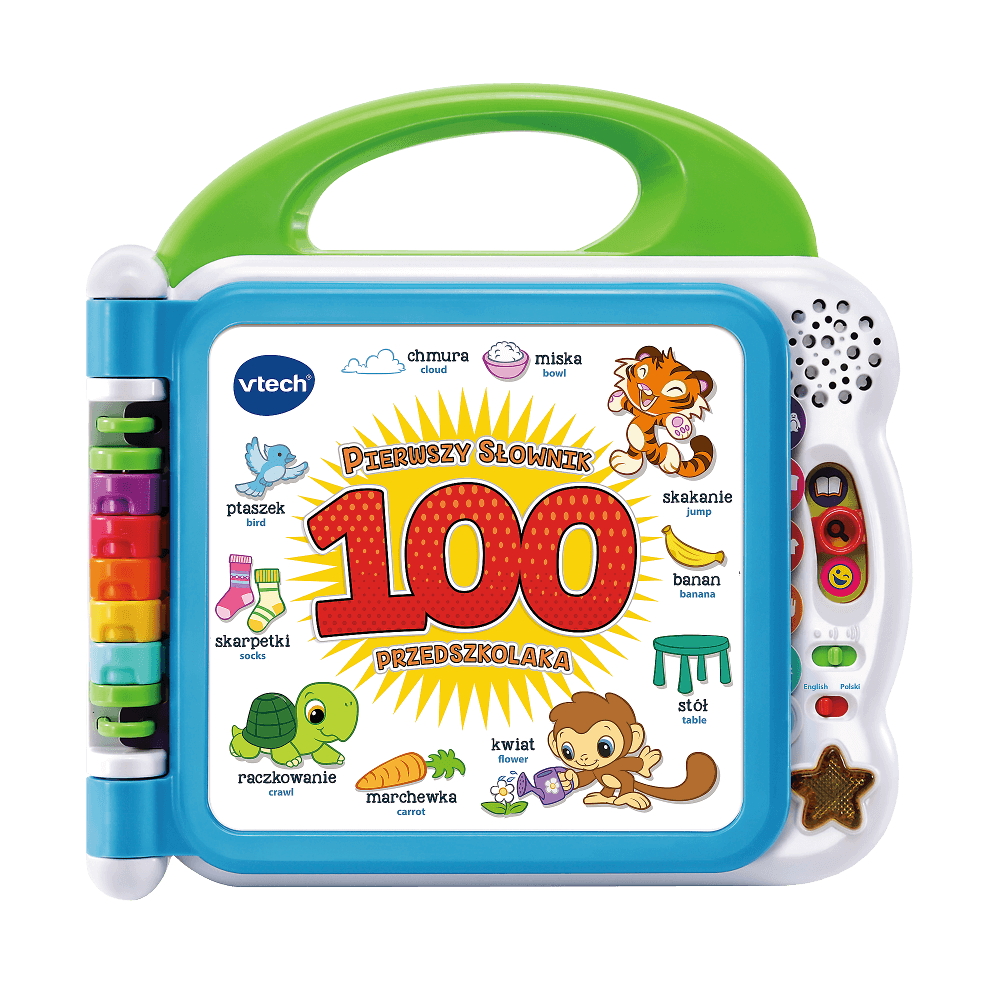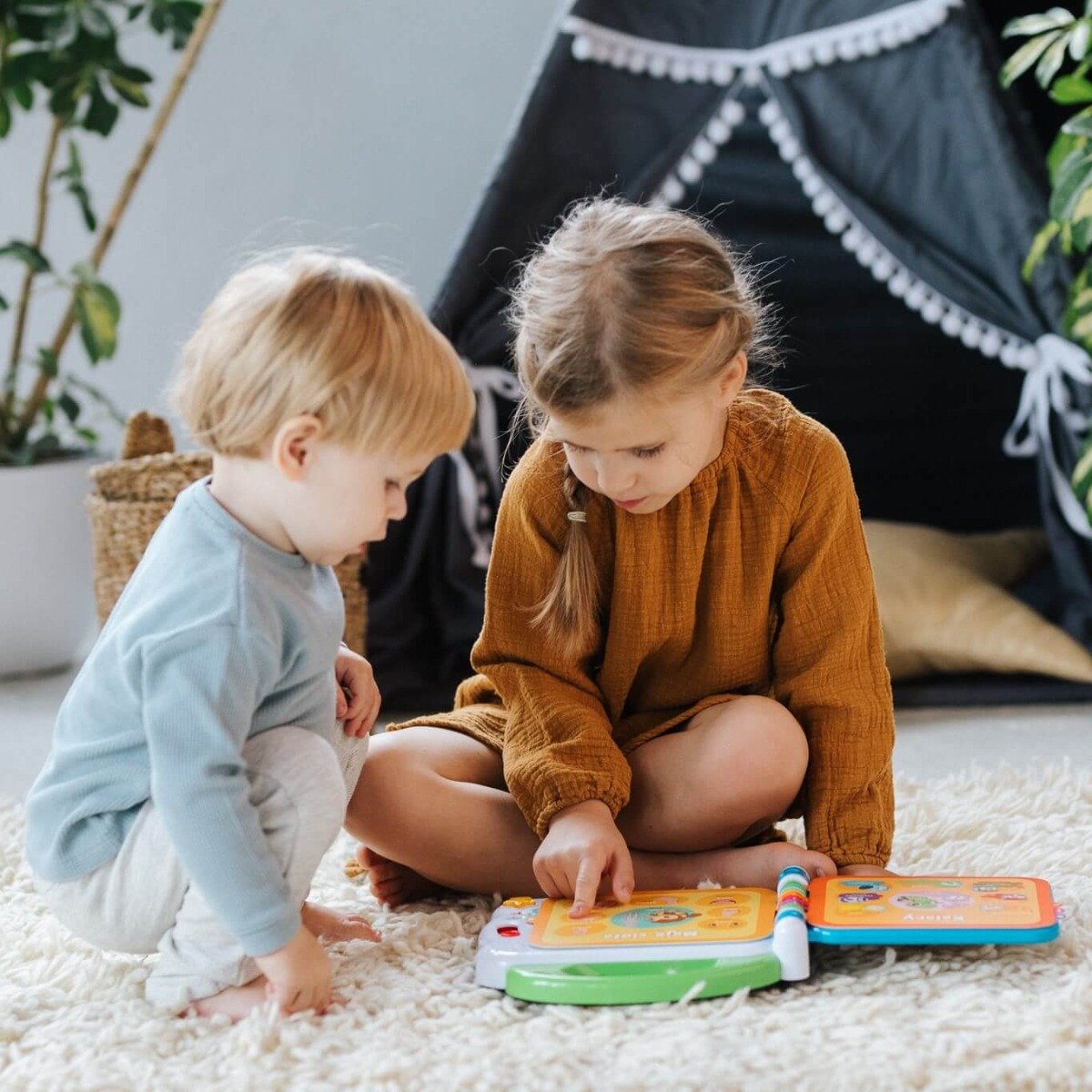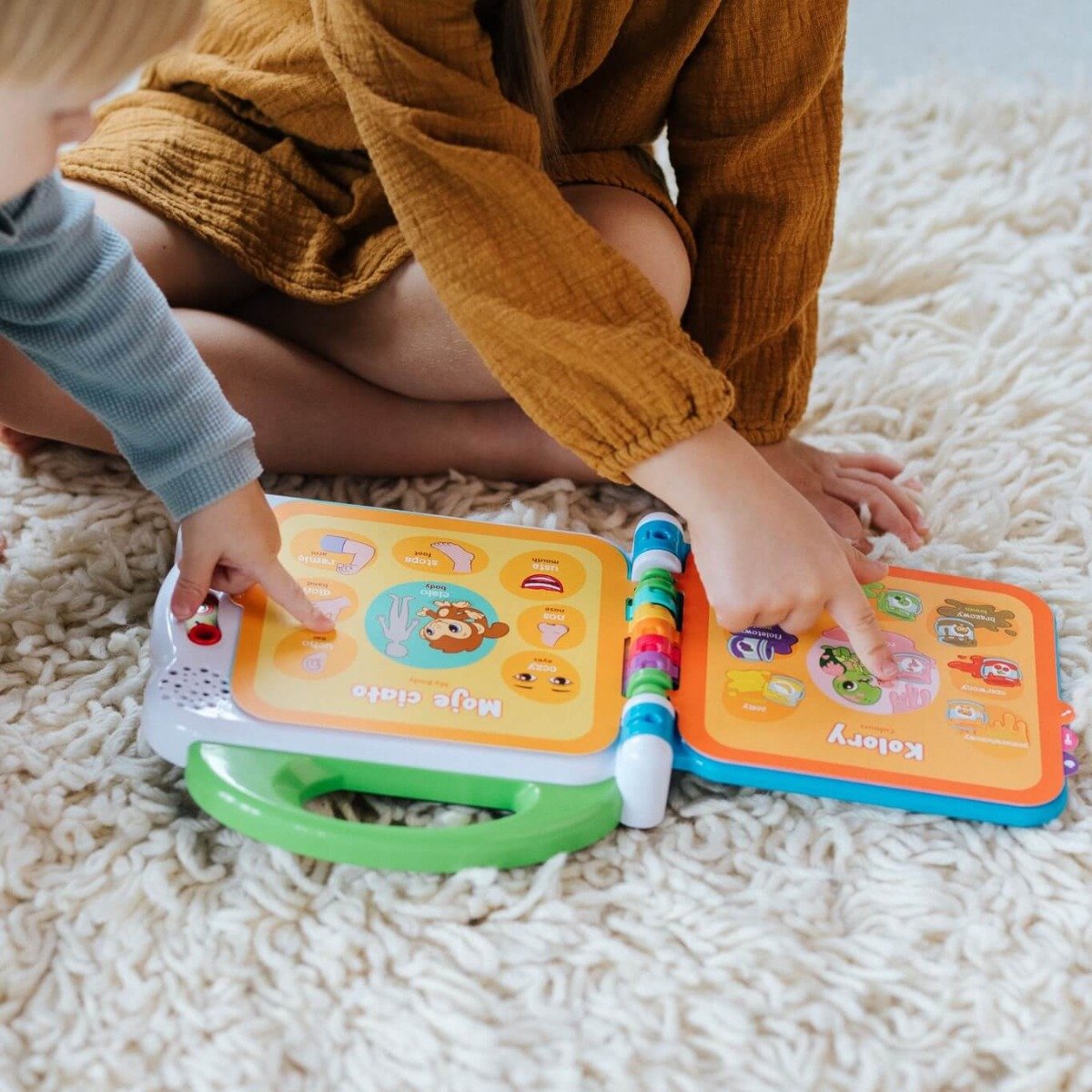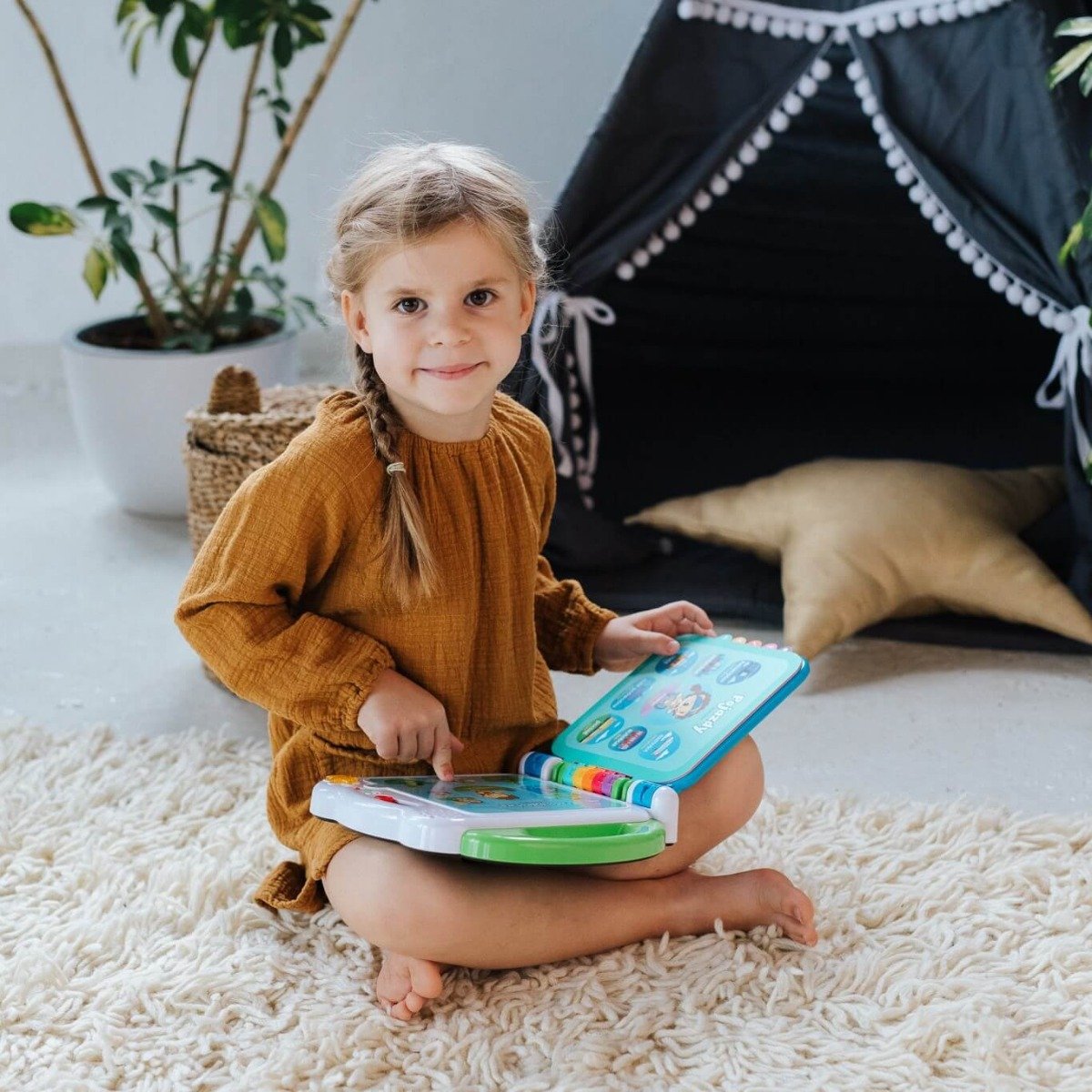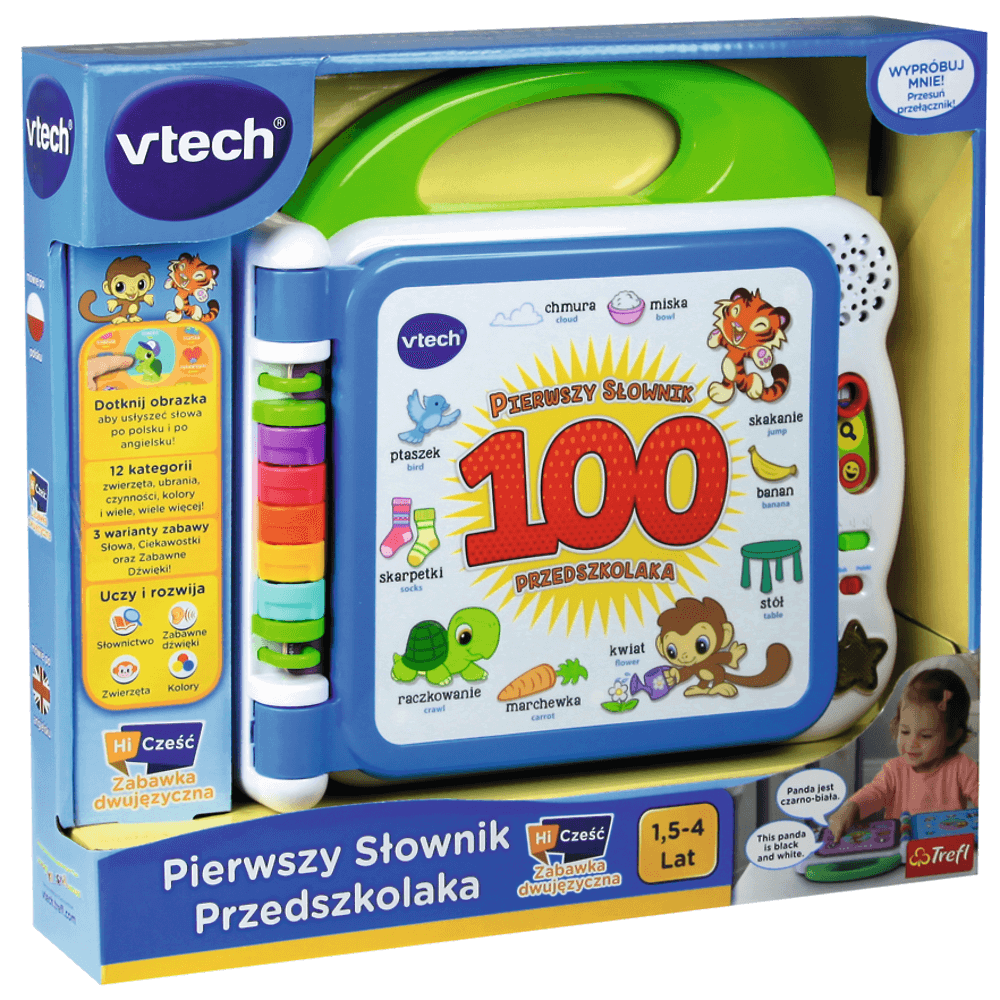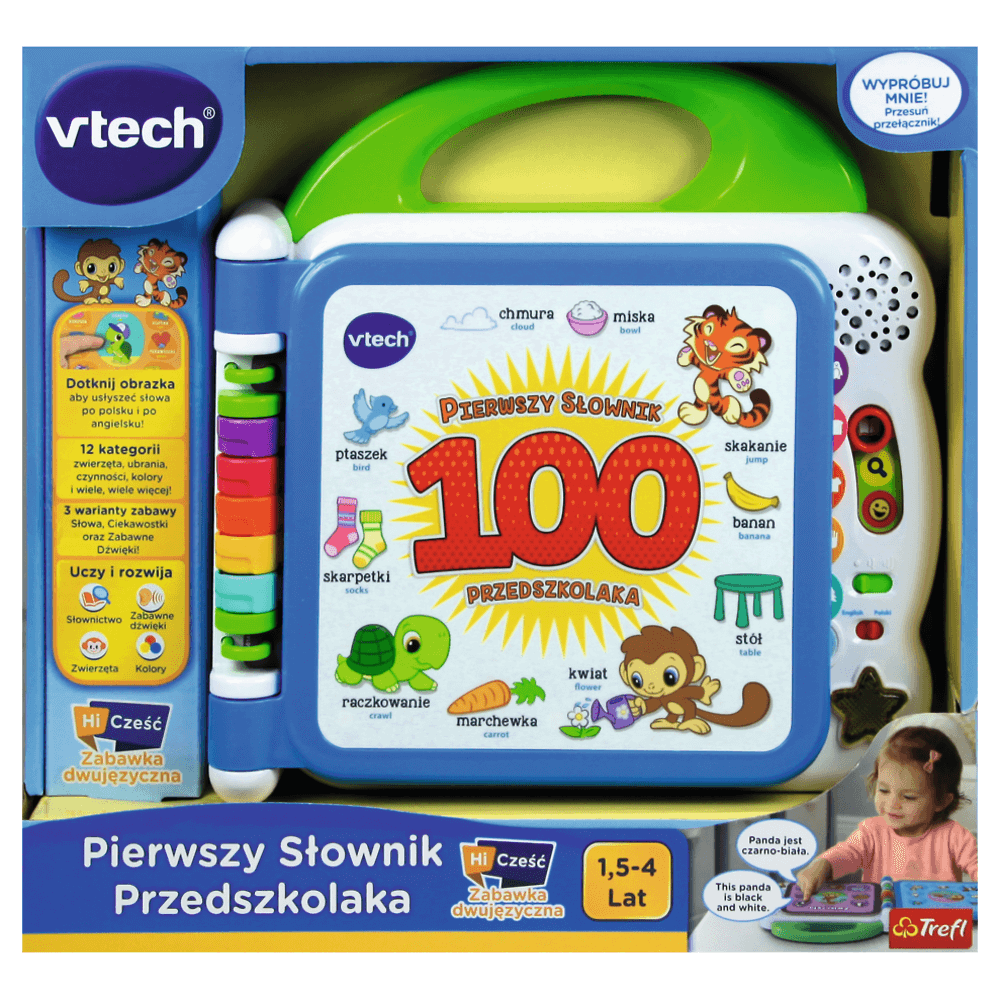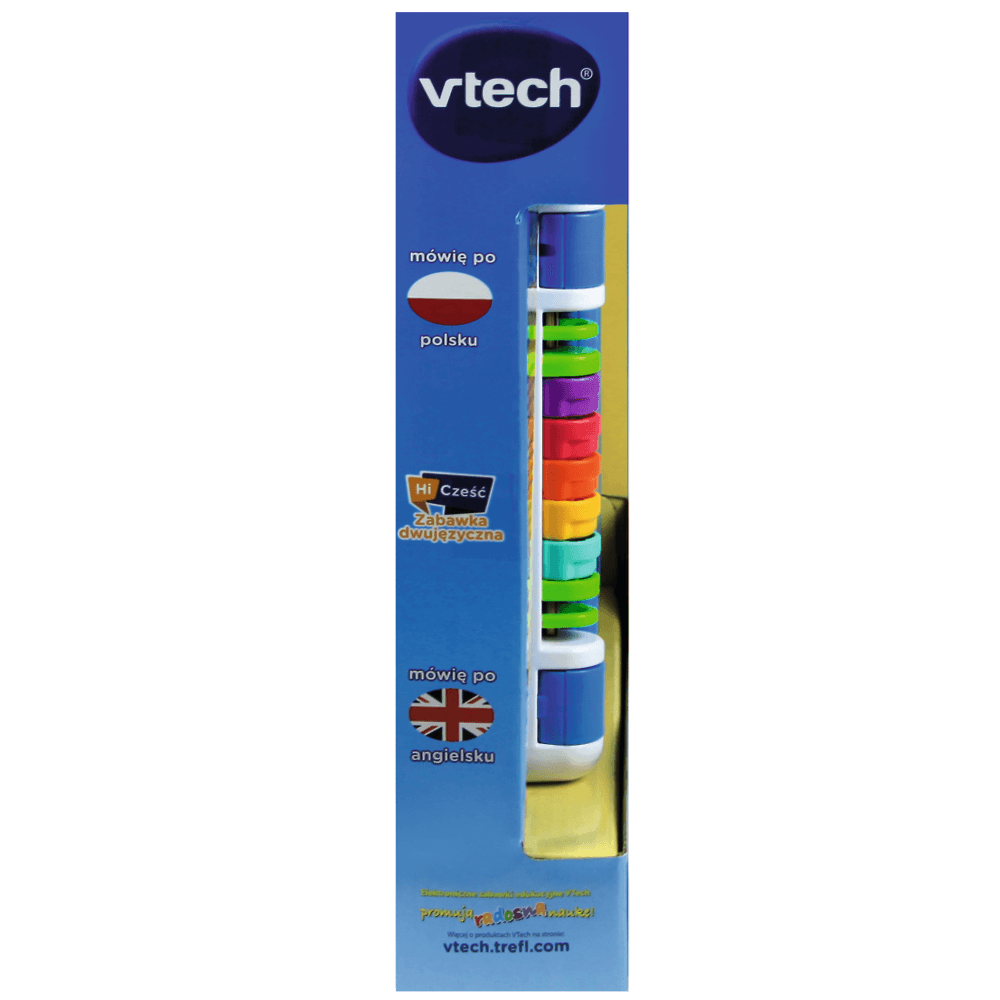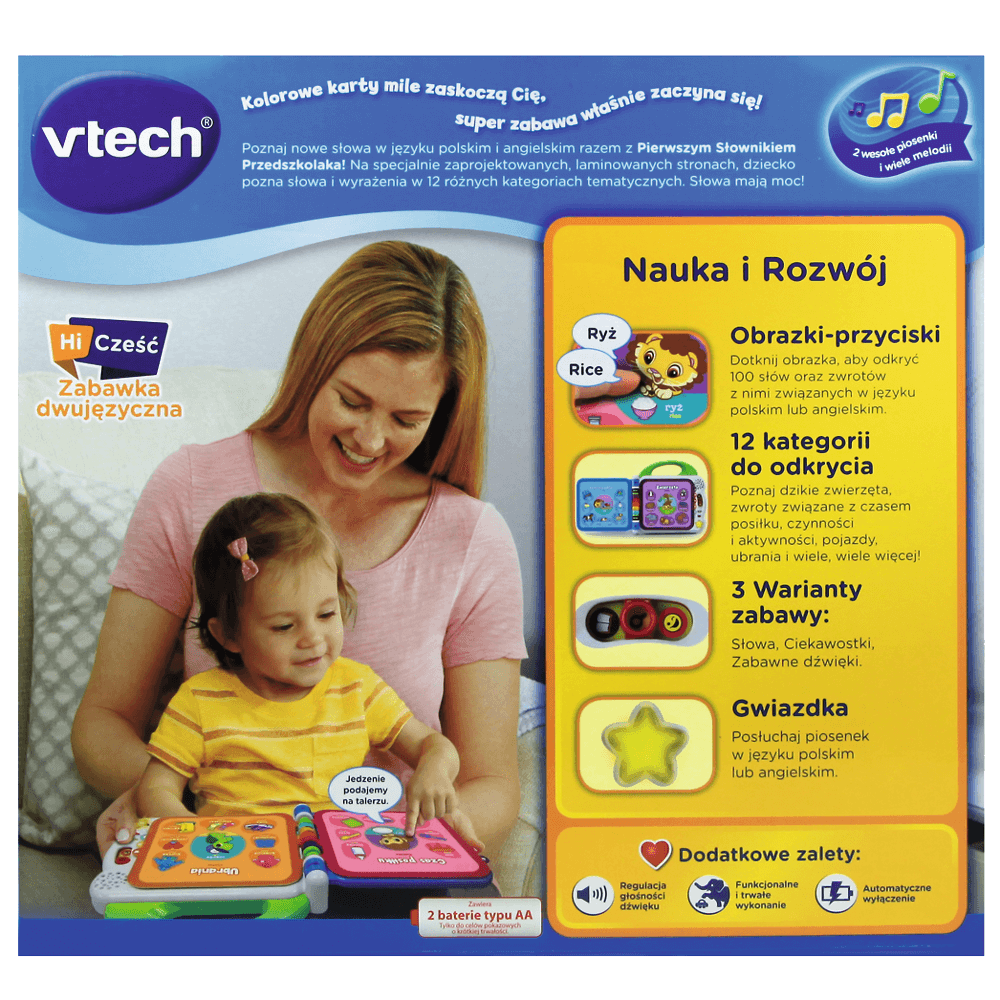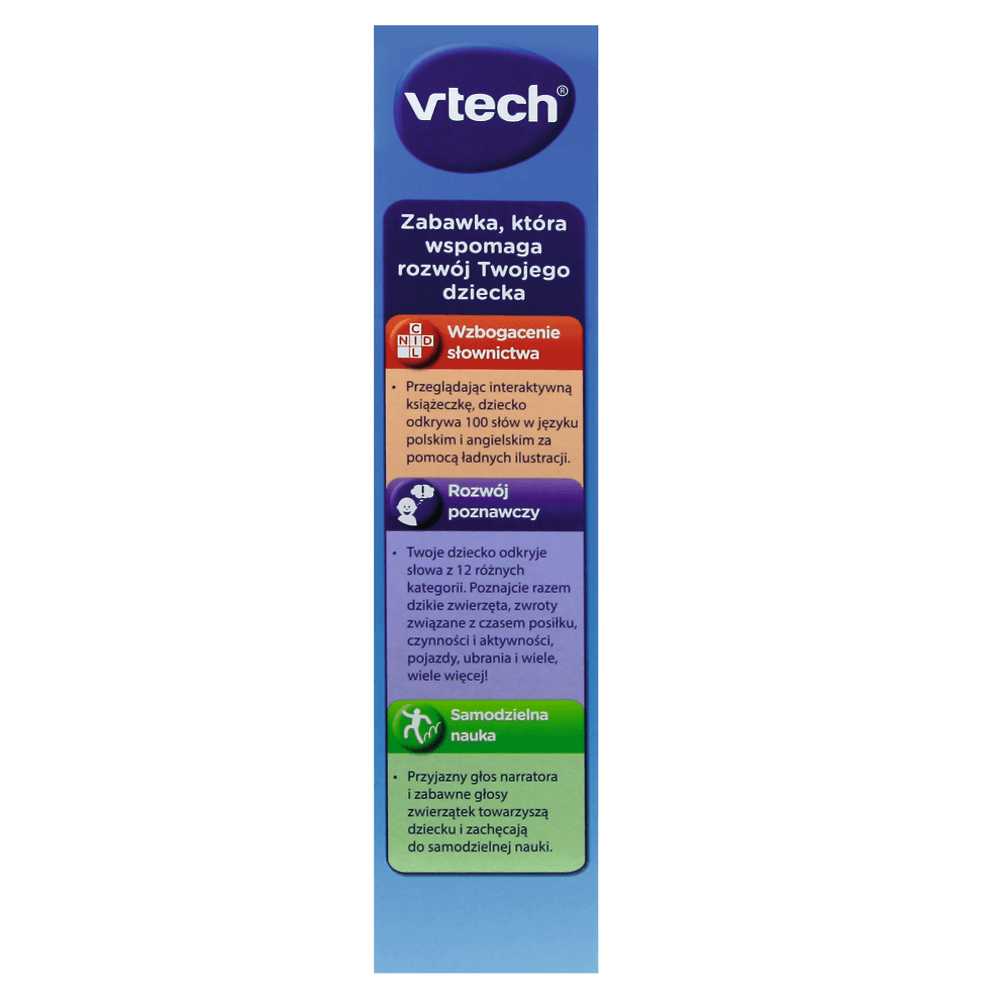 Detailed information
European Article Number: 5900511610901
Product code: 61090
Wymiar opakowania zbiorczego (mm): 6,05
Liczba pudełek w opakowaniu zbiorczym (szt): szt
Waga opakowania zbiorczego (kg): 1.008000
5900511610901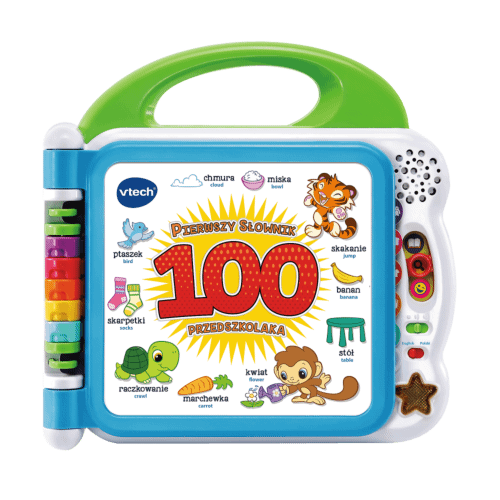 Akademia VTech
Pierwszy Słownik Przedszkolaka z serii VTech Pre-school
"Akademia VTech" jest serią krótkich filmów, w których nasza ekspertka Beata opowiada o zabawkach marki VTech. Z filmu dowiecie się o najważniejszych cechach i funkcjach edukacyjnych każdej z prezentowanych zabawek. 
W tym odcinku przedstawimy Wam zabawkę edukacyjną Pierwszy Słownik Przedszkolaka z serii VTech Pre-school. Słownik jest idealnym rozwiązaniem dla dzieci w wieku przedszkolnym. Jest zabawa multirozwojową, która uczy słownictwa i zwrotów zarówno w języku polskim, jak i angielskim.
Linia zabawek VTech Pre-school skierowana jest do dzieci w wieku szkolnym. Produkty uczą cyferek, literek, nowych pojęć i zwrotów oraz logicznego myślenia. 
Zobacz inne filmy Akademii VTech
Pierwszy Słownik Przedszkolaka
Zabawka z serii Pre School
Linia elektronicznych zabawek edukacyjnych VTech Pre-School skierowana jest do dzieci w wieku przedszkolnym. Zabawki w interaktywny sposób uczą literek, cyferek, logicznego myślenia, nowych pojęć oraz ciekawostek o otaczającym świecie. Dzięki produktom VTech dzieci przez zabawę ćwiczą pamięć i spostrzegawczość oraz rozwijają swój potencjał i umiejętności potrzebne w przedszkolu i szkole.
Pierwszy słownik przedszkola to idealna zabawka dla malucha, który rozpoczyna swoją przygodę z językiem angielskim. Słownik pomaga w nauce słów z rożnych dziedzin takich jak zwierzęta, jedzenie lub części ciała.