Toys
Bestseller
VTech - Activity Block
Notify me when product will be available:
Kostka Aktywności to edukacyjna zabawka elektroniczna marki VTech. Dzięki rozbudowanej formie zabawki, każdego dnia maluch może odkrywać nowe elementy poprzez ćwiczenie zręczności, naukę kolorów i kształtów. Zabawki marki VTech kształtują rozwój językowy maluszków i wprowadzają je w świat słów. Wszystkie produkty VTech mówią i śpiewają po polsku. 
Shipping orders
in 48h
Fast
delivery
Payments
with PayPal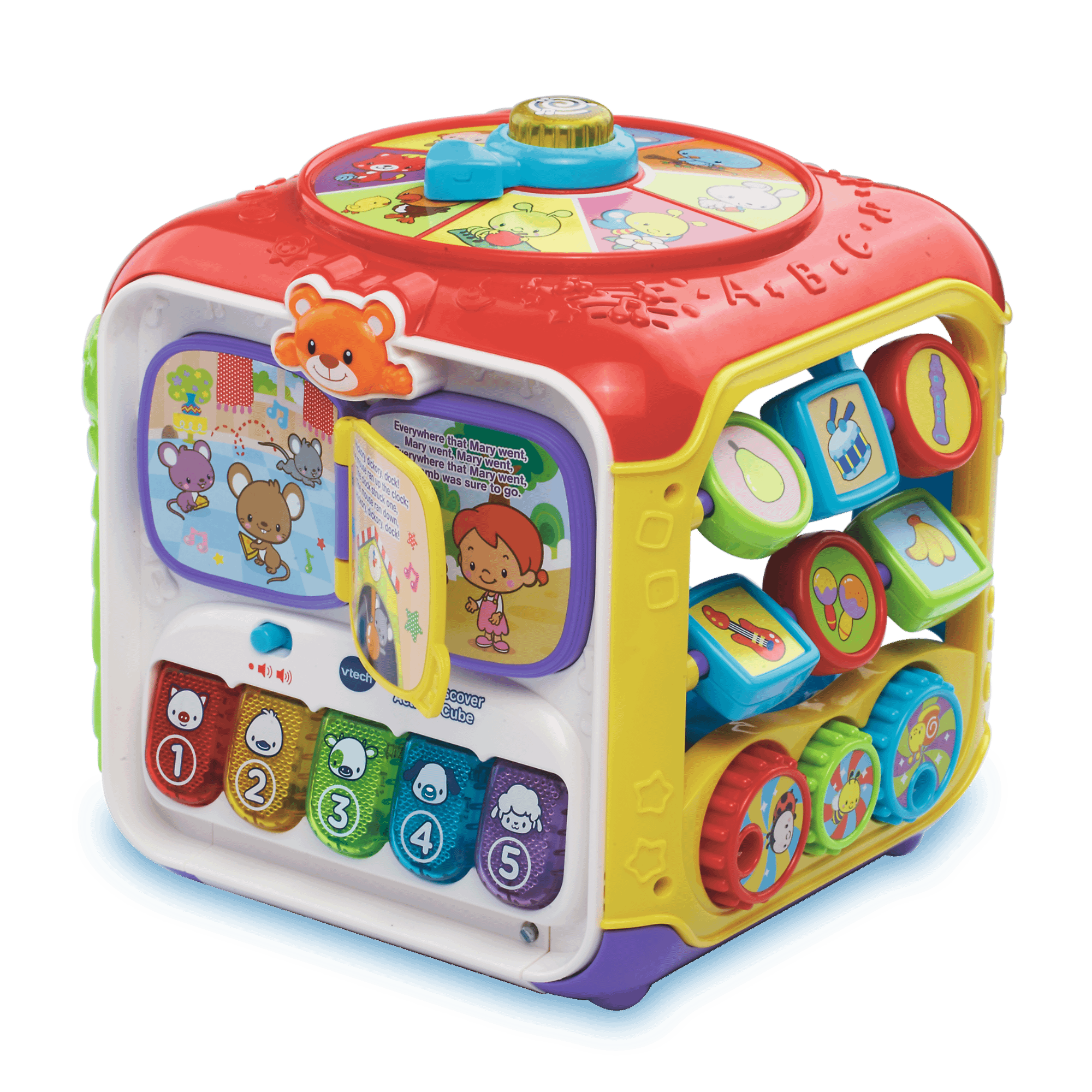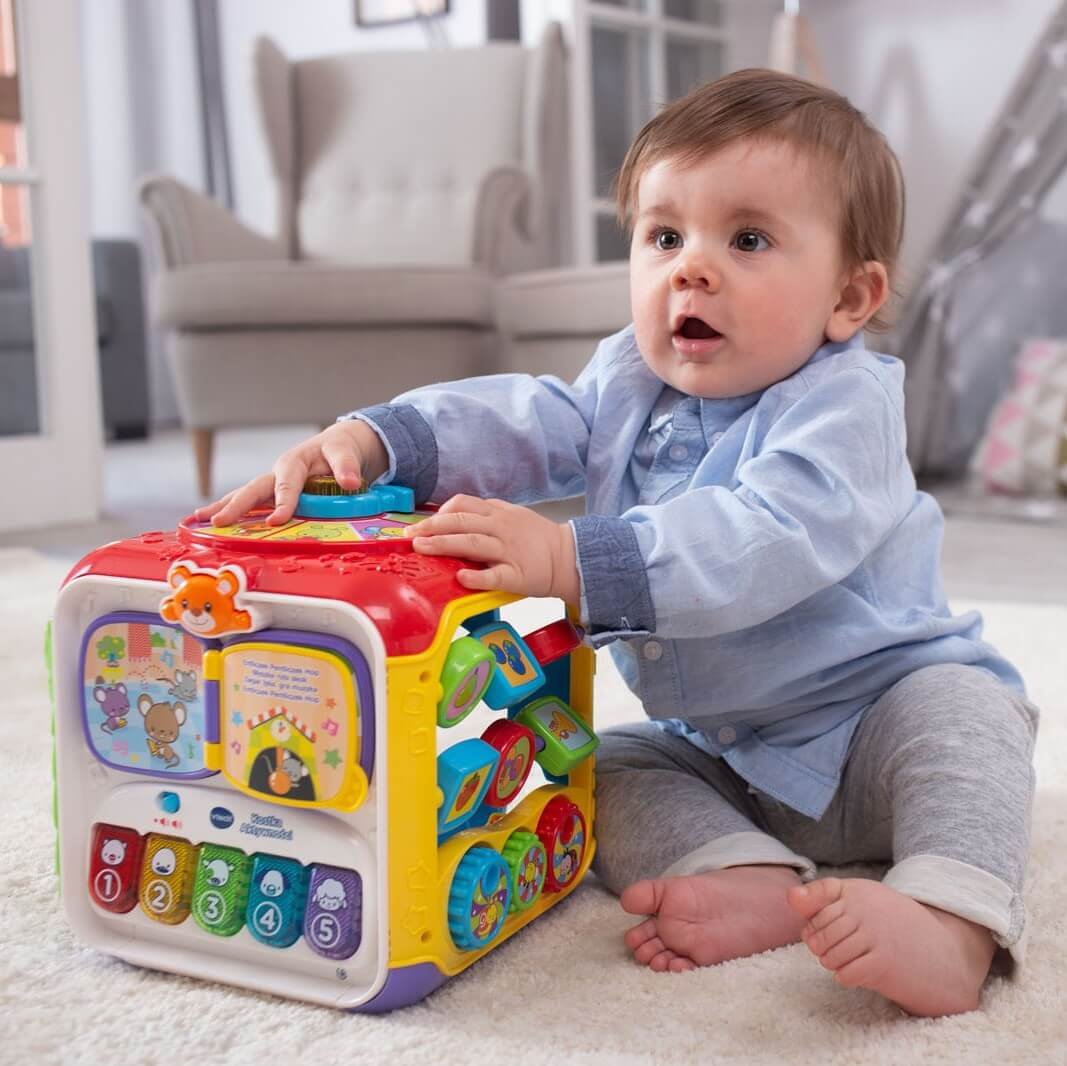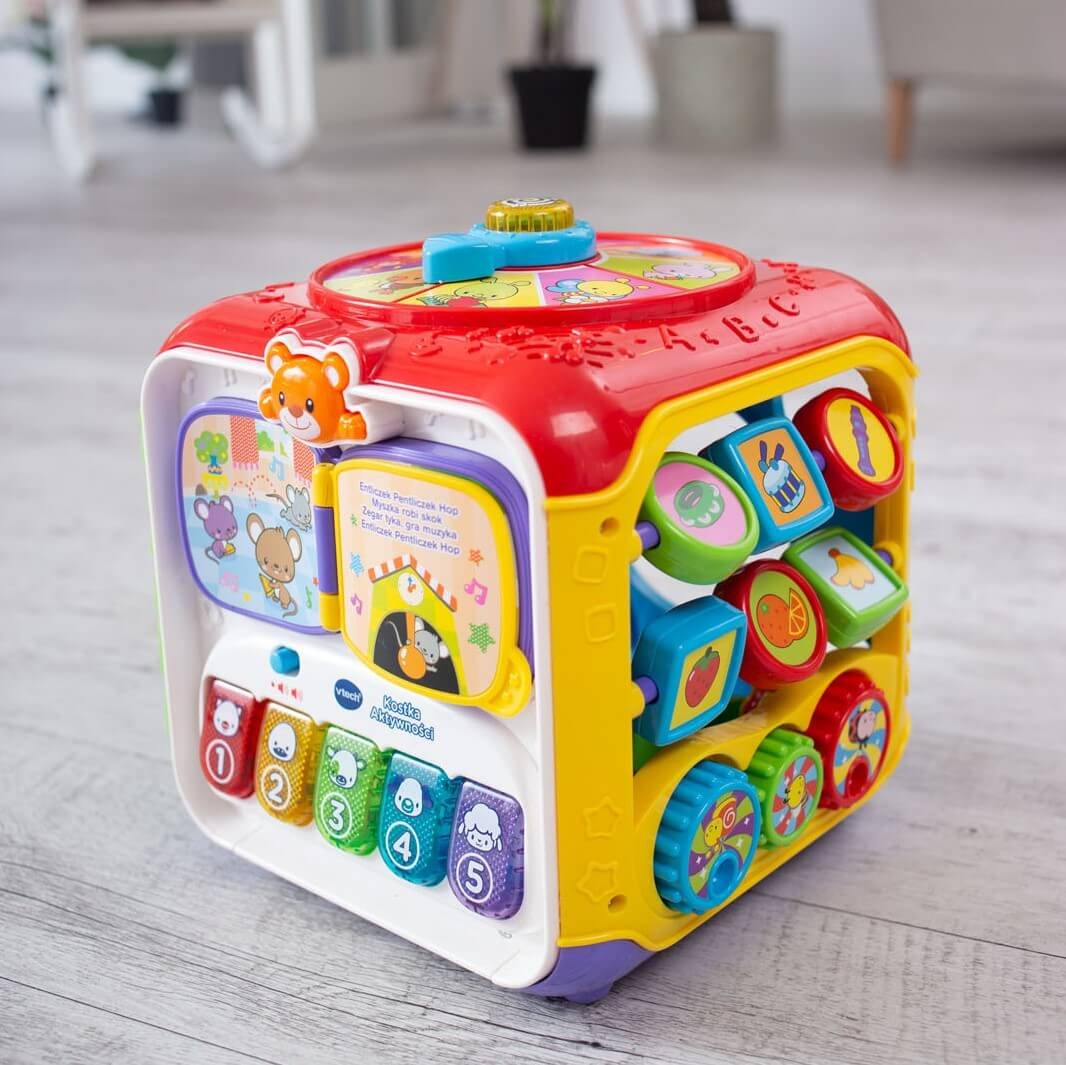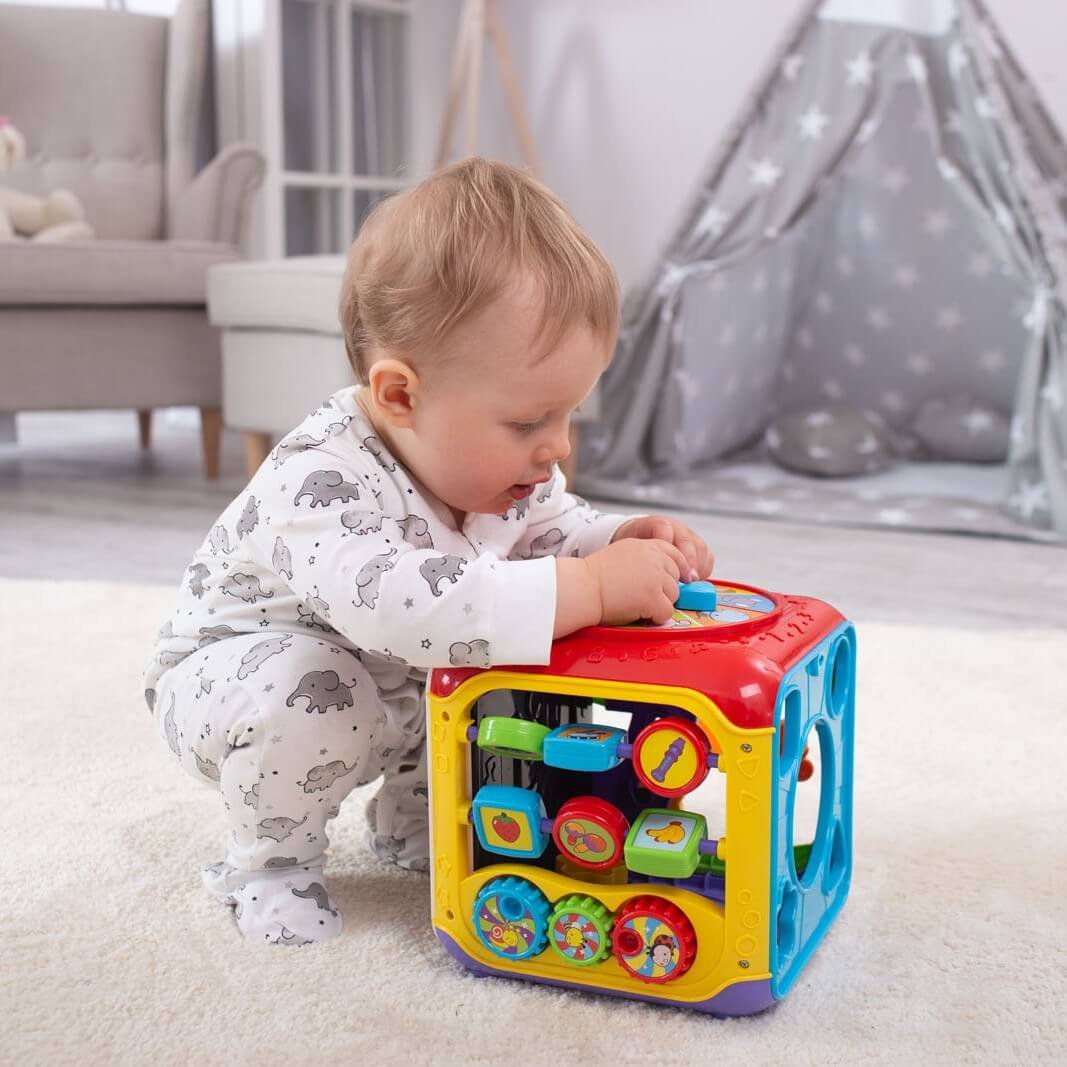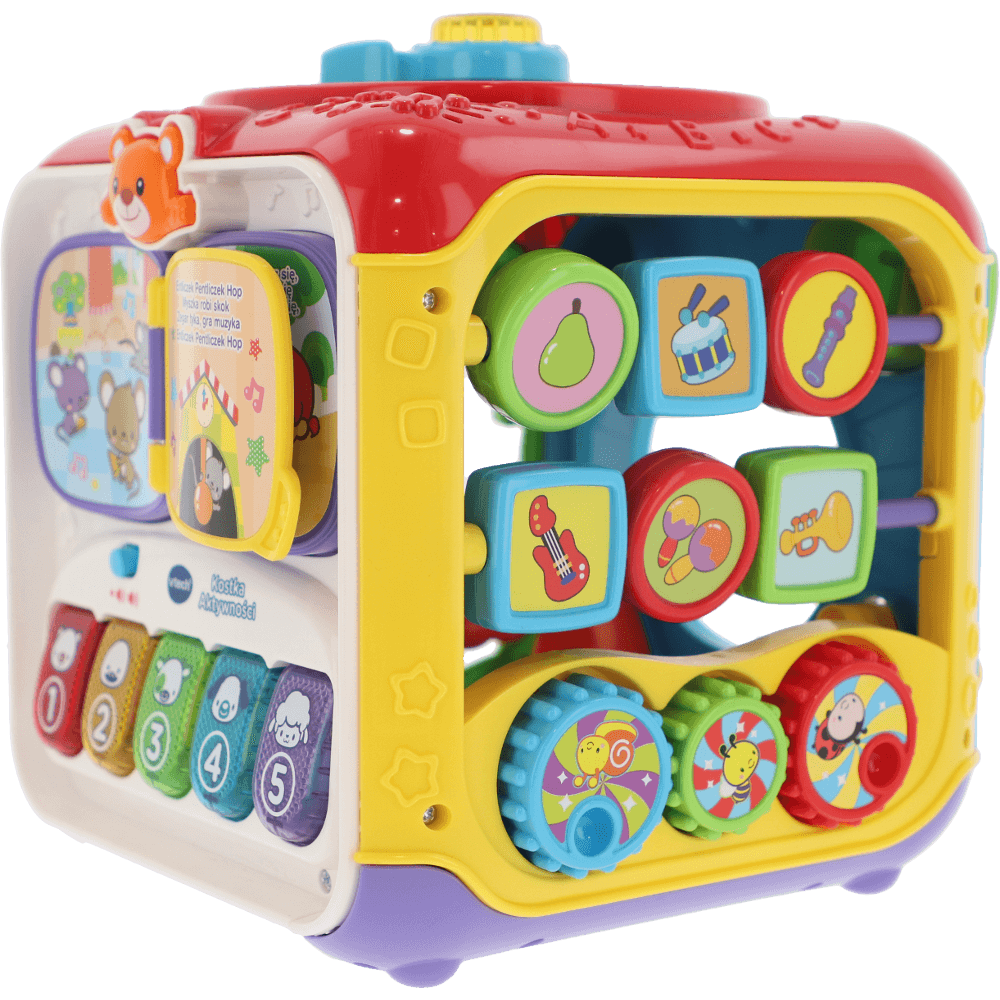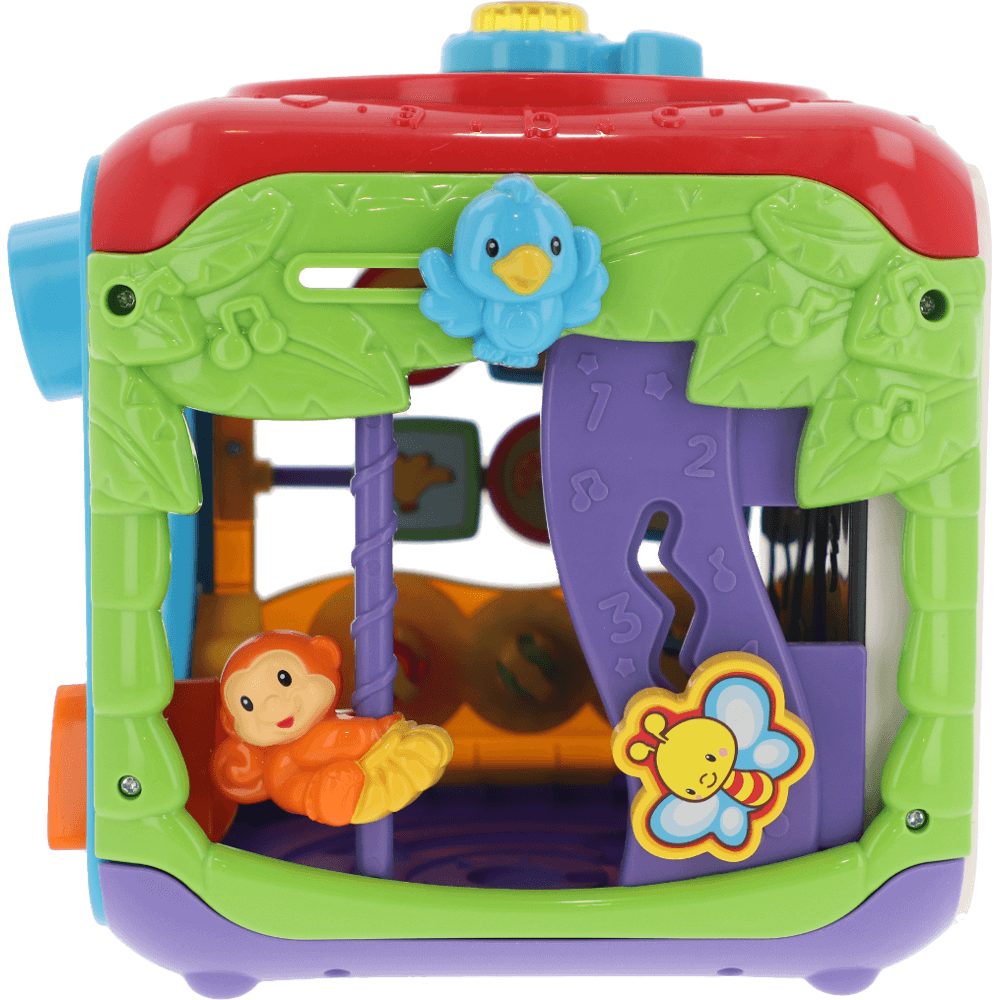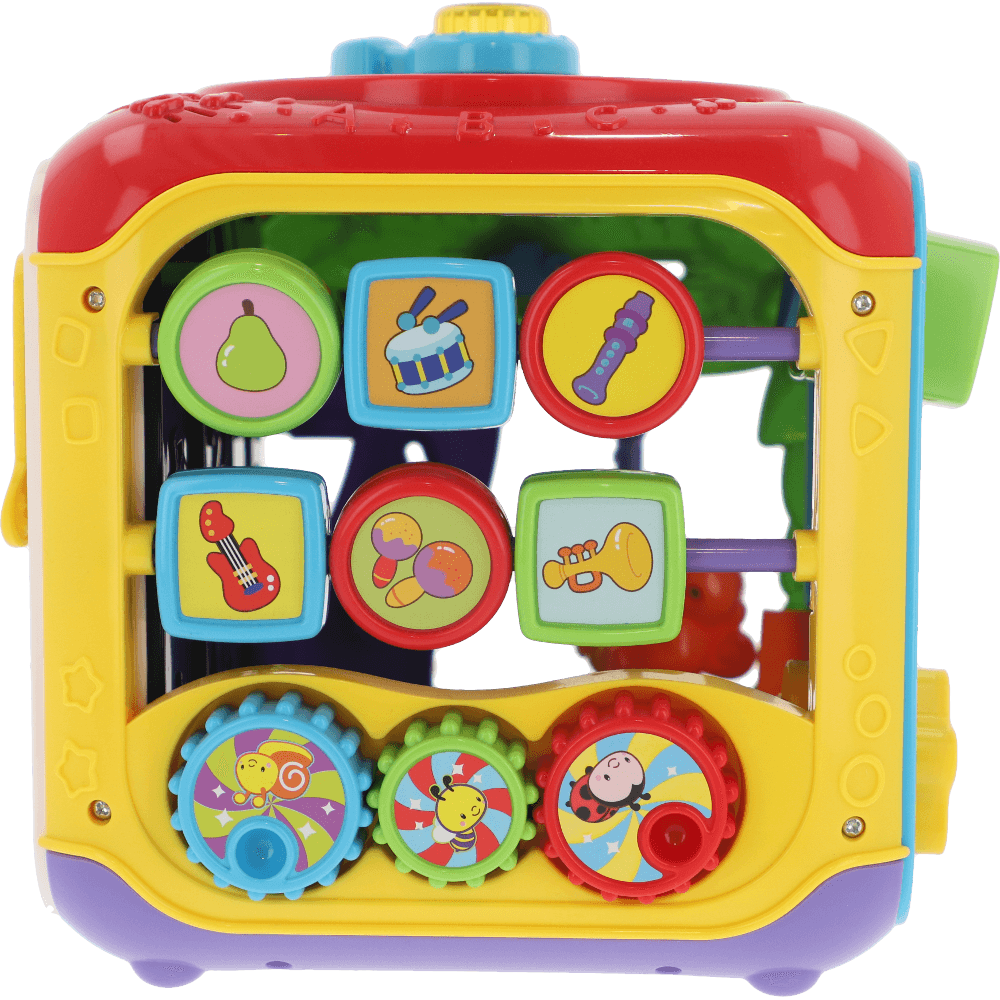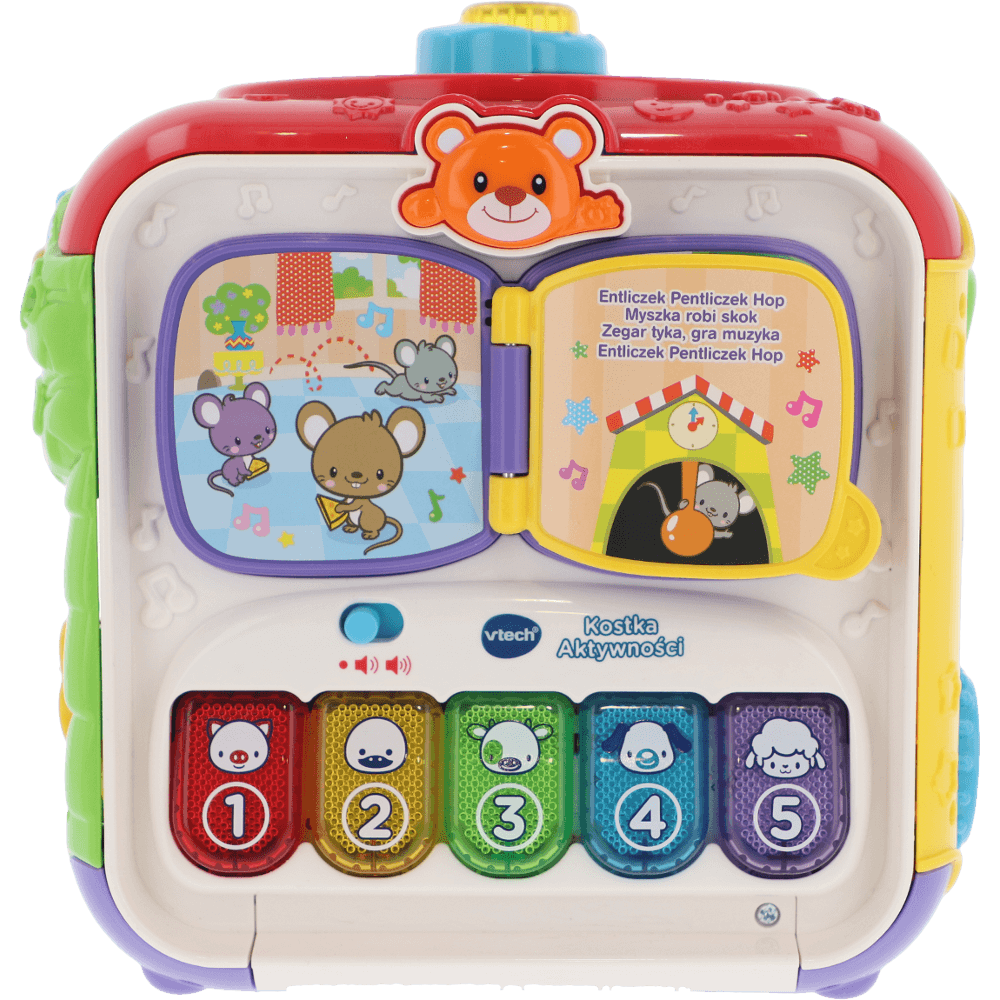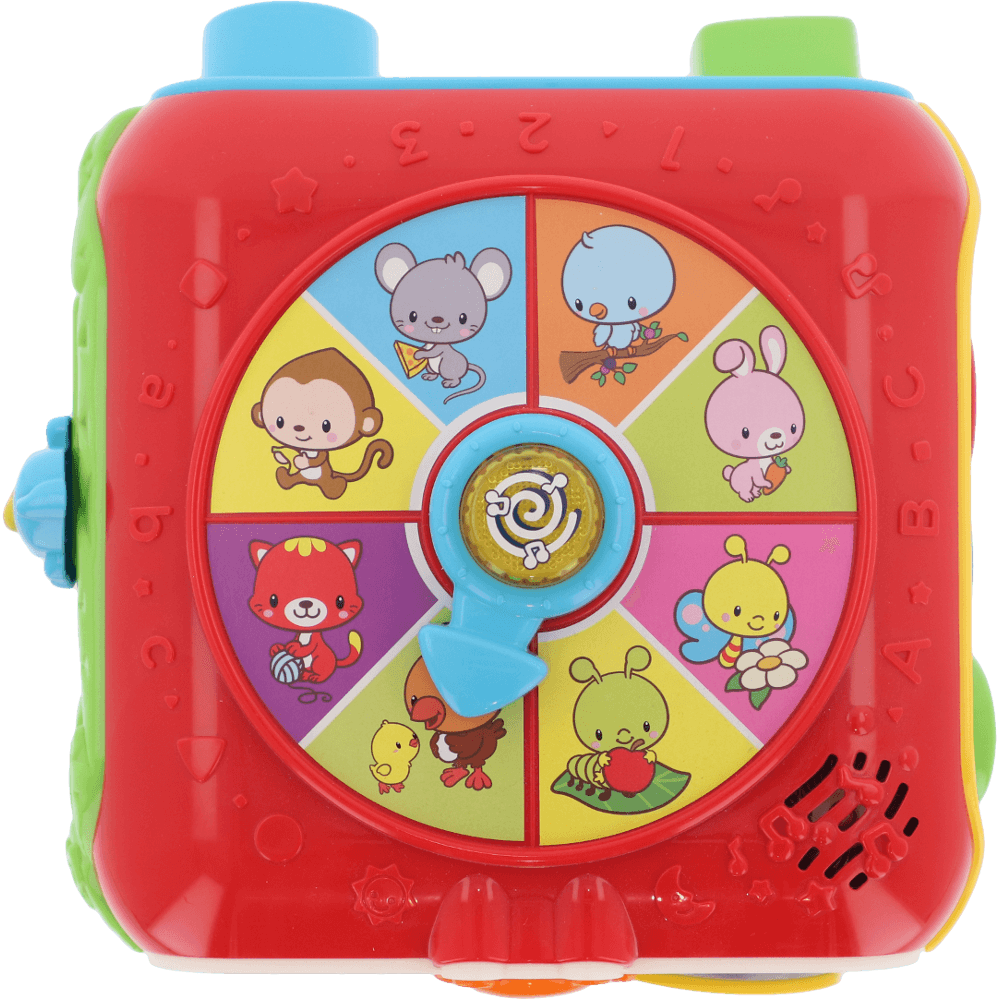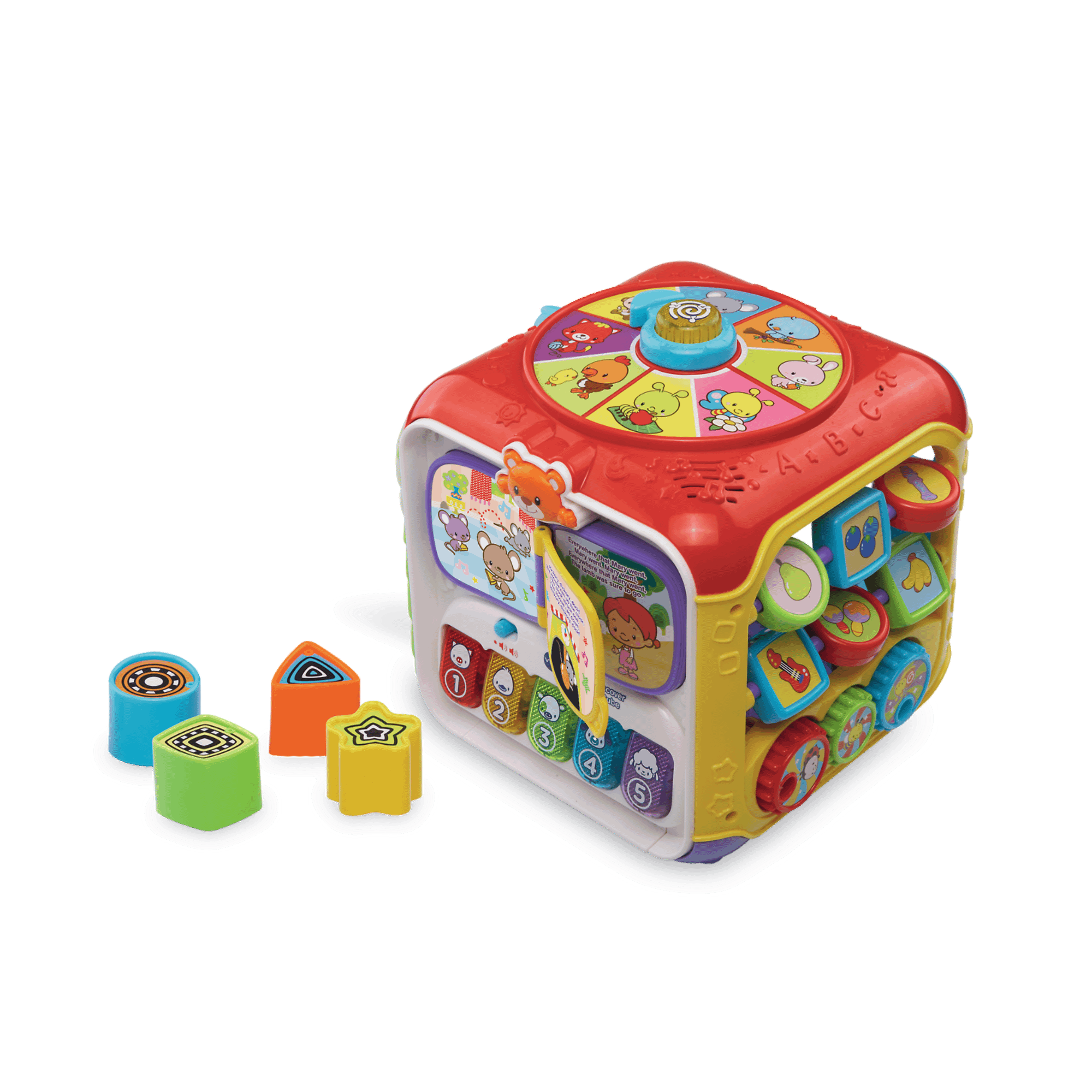 Close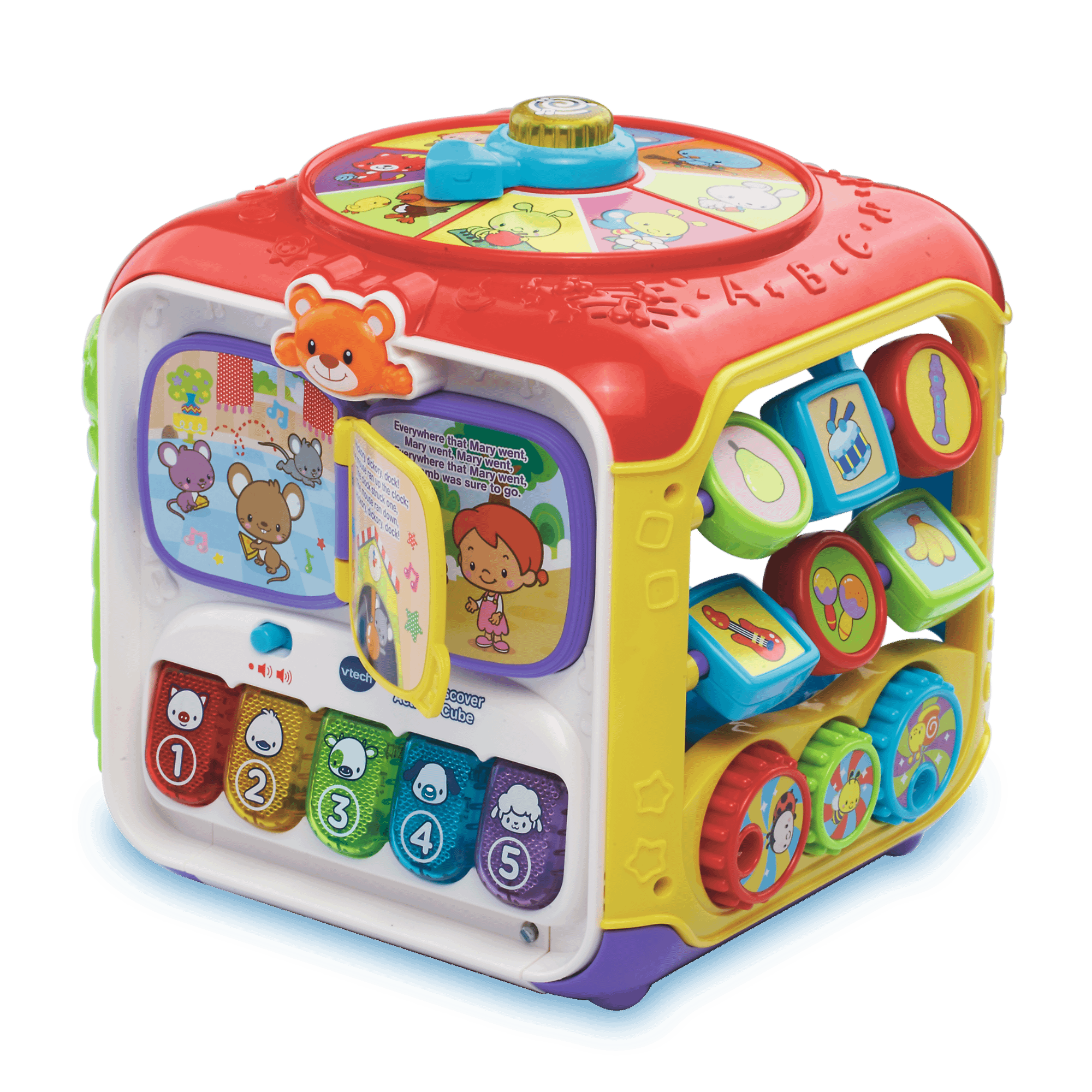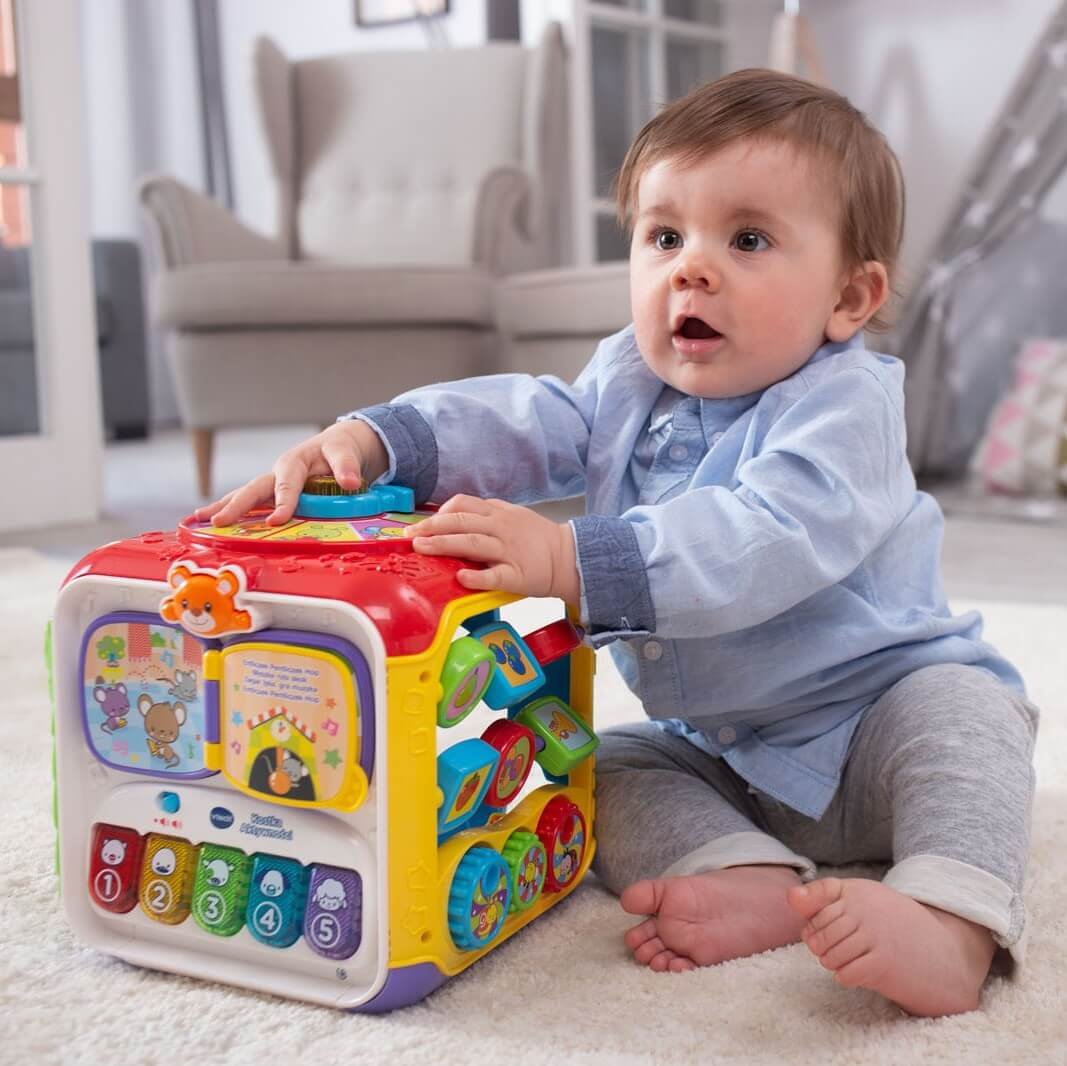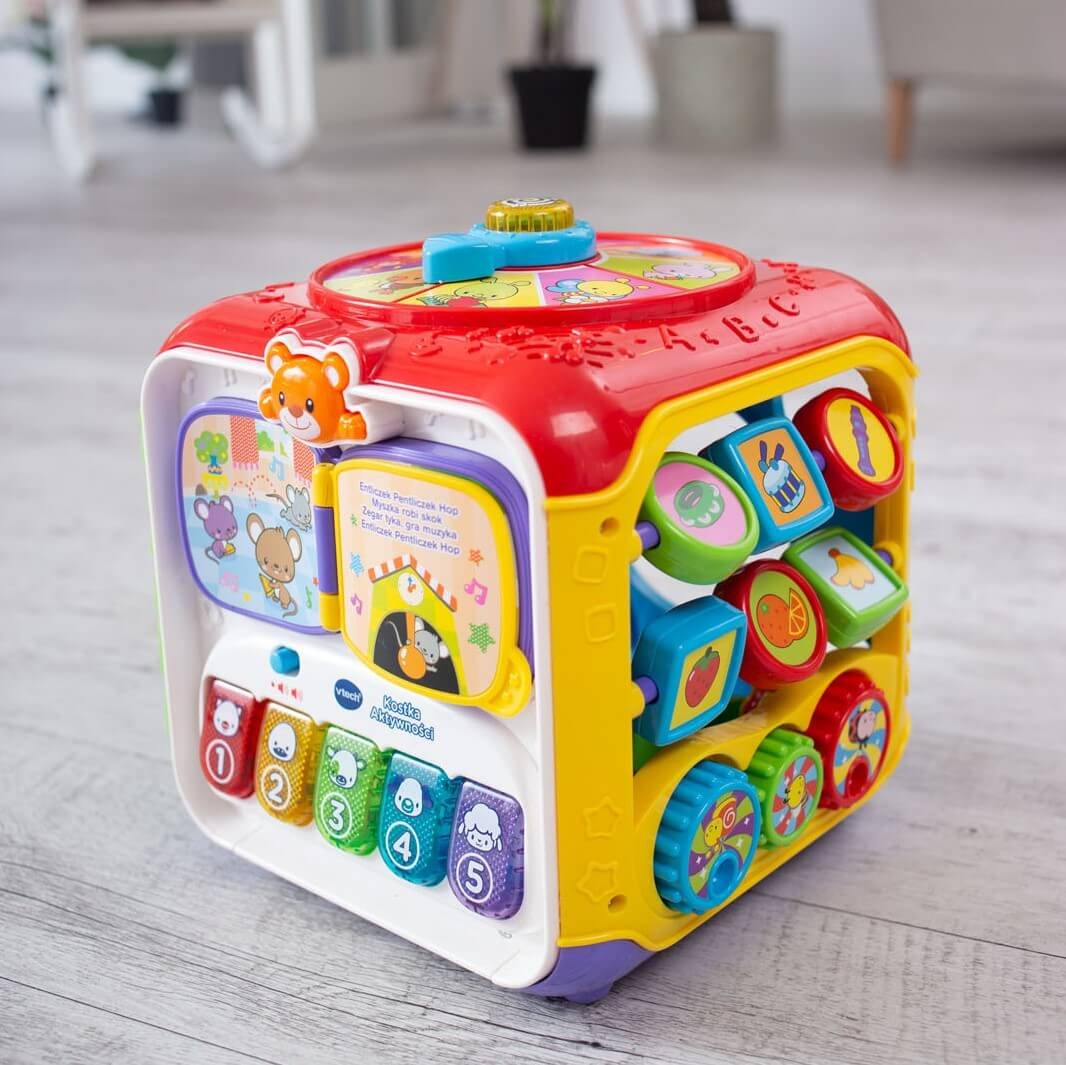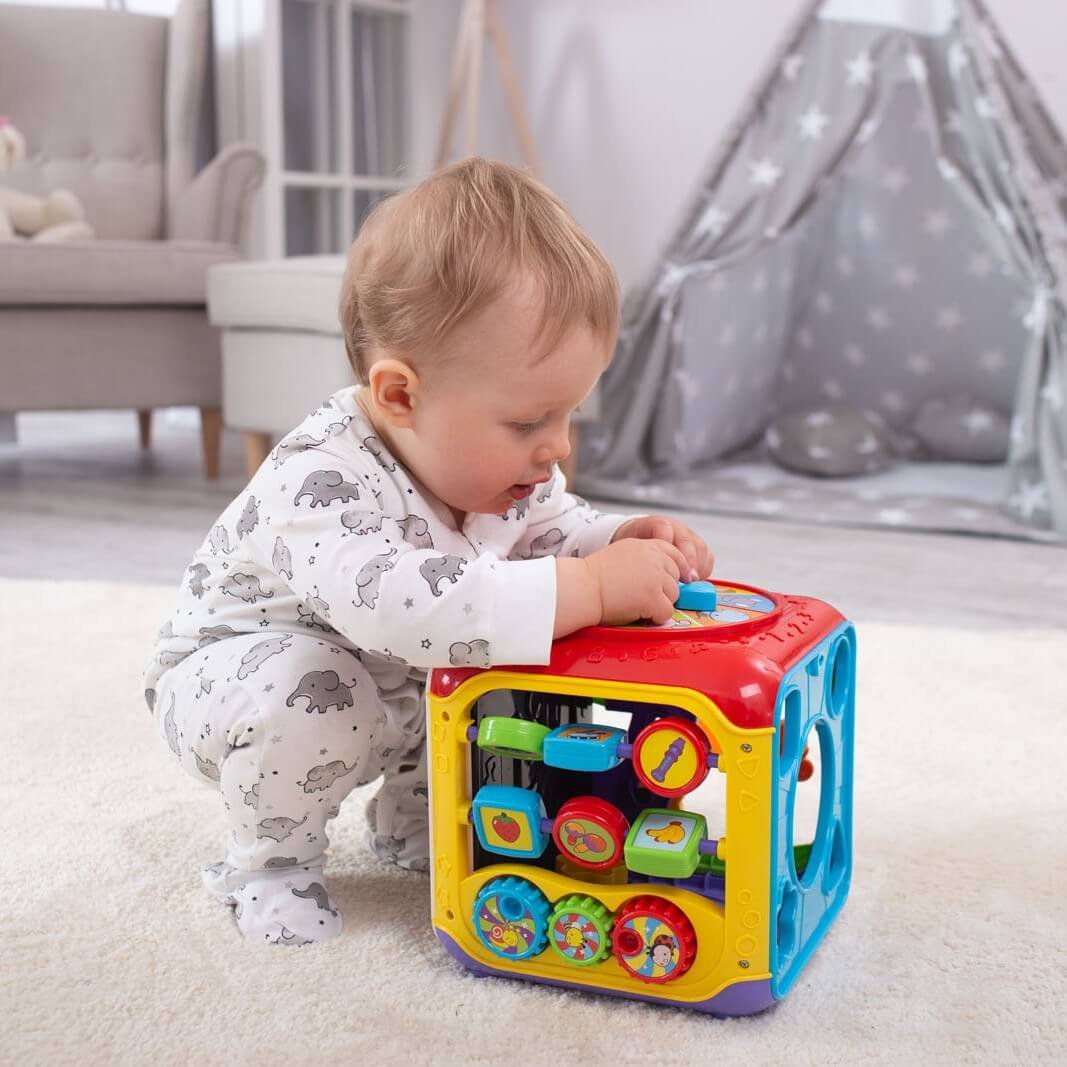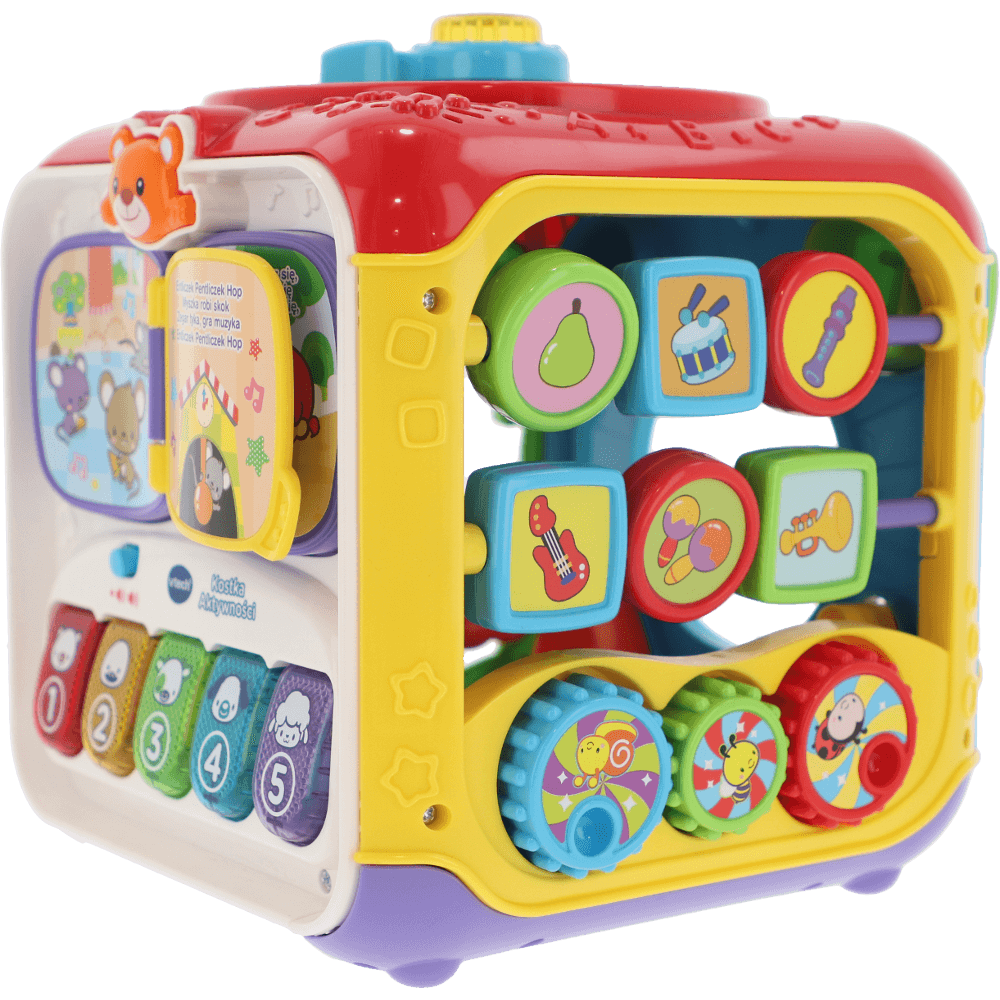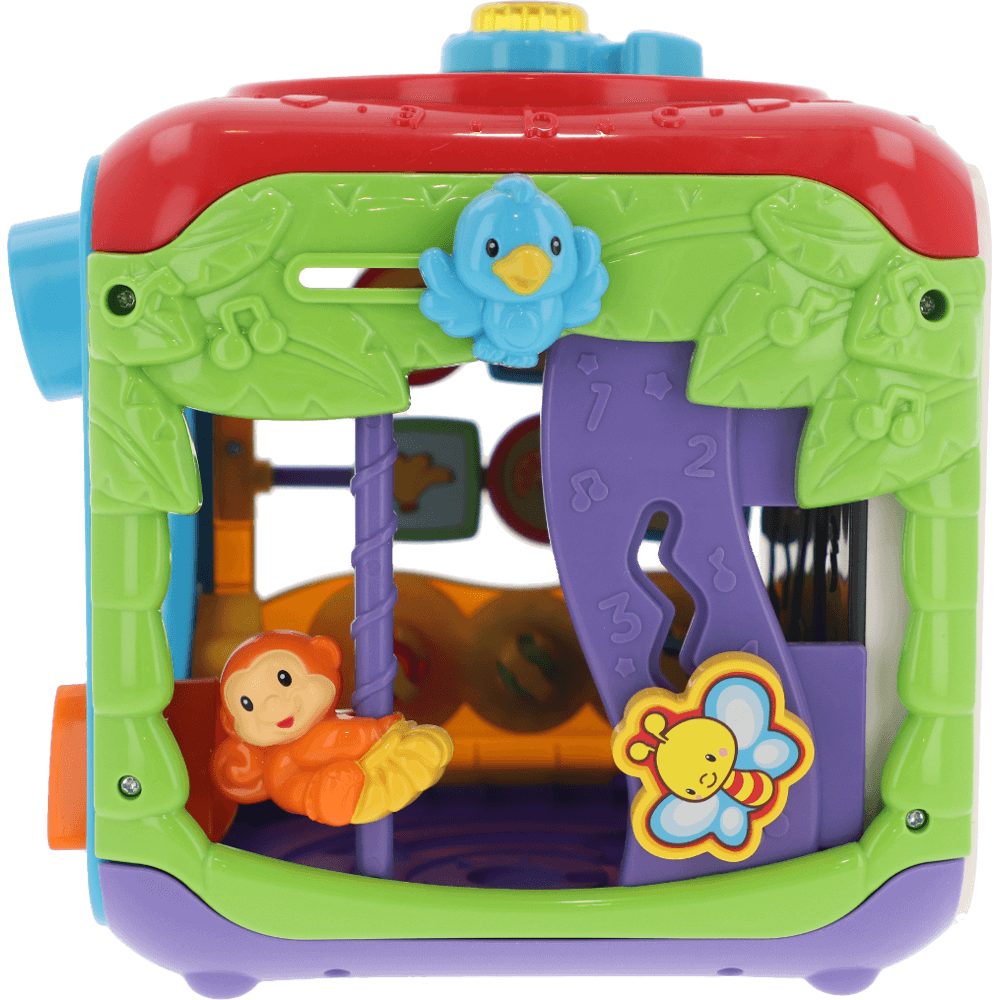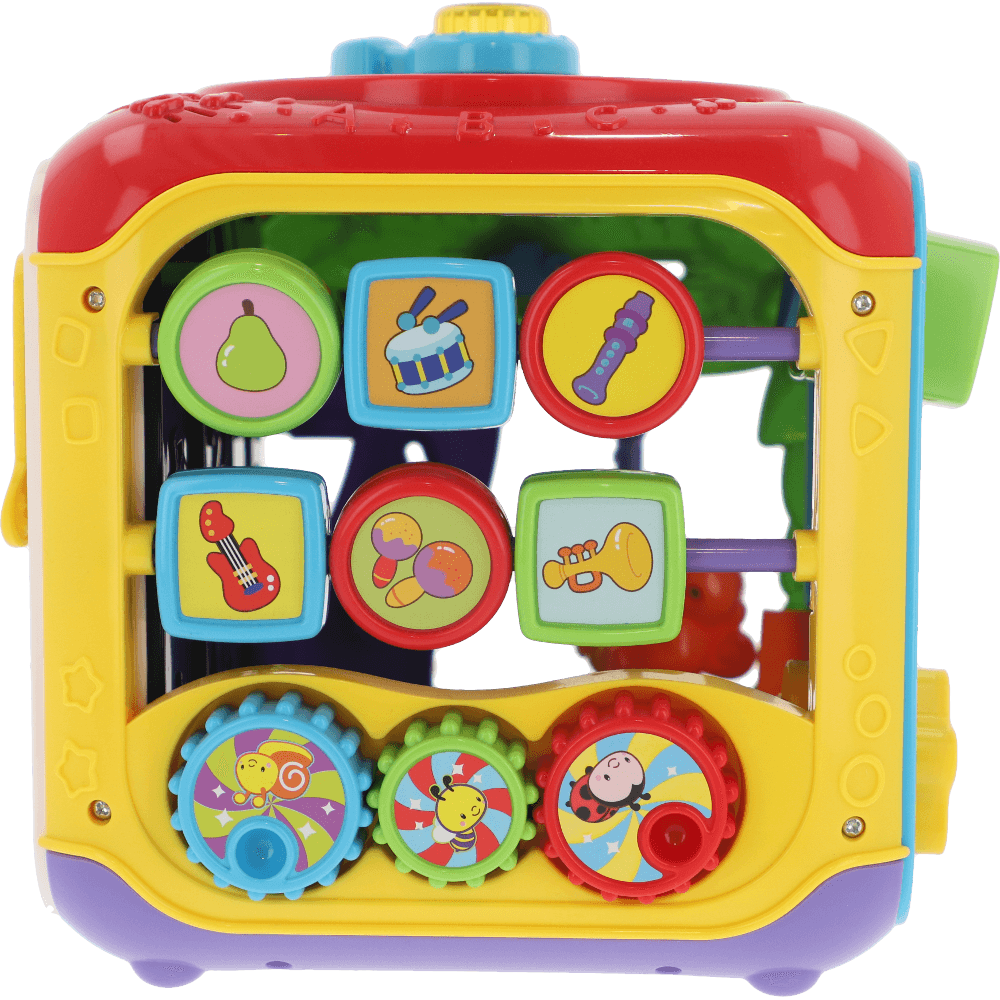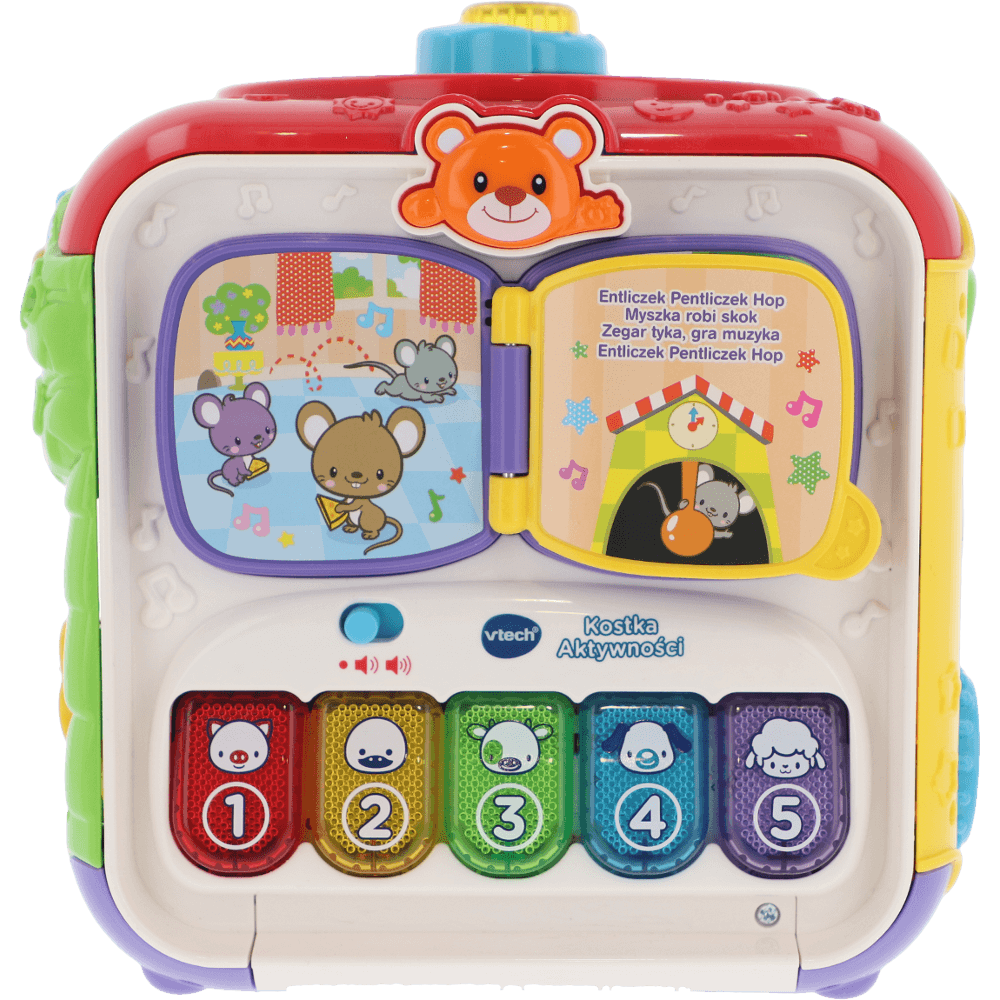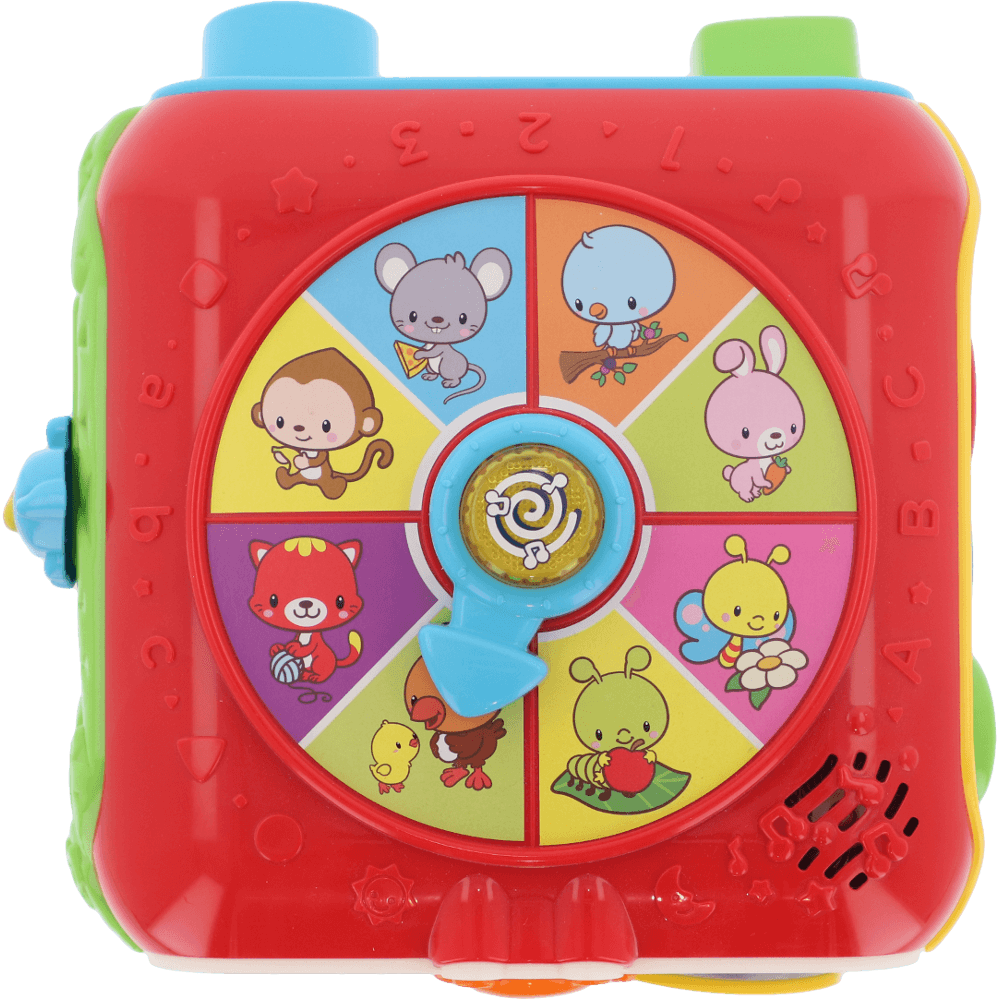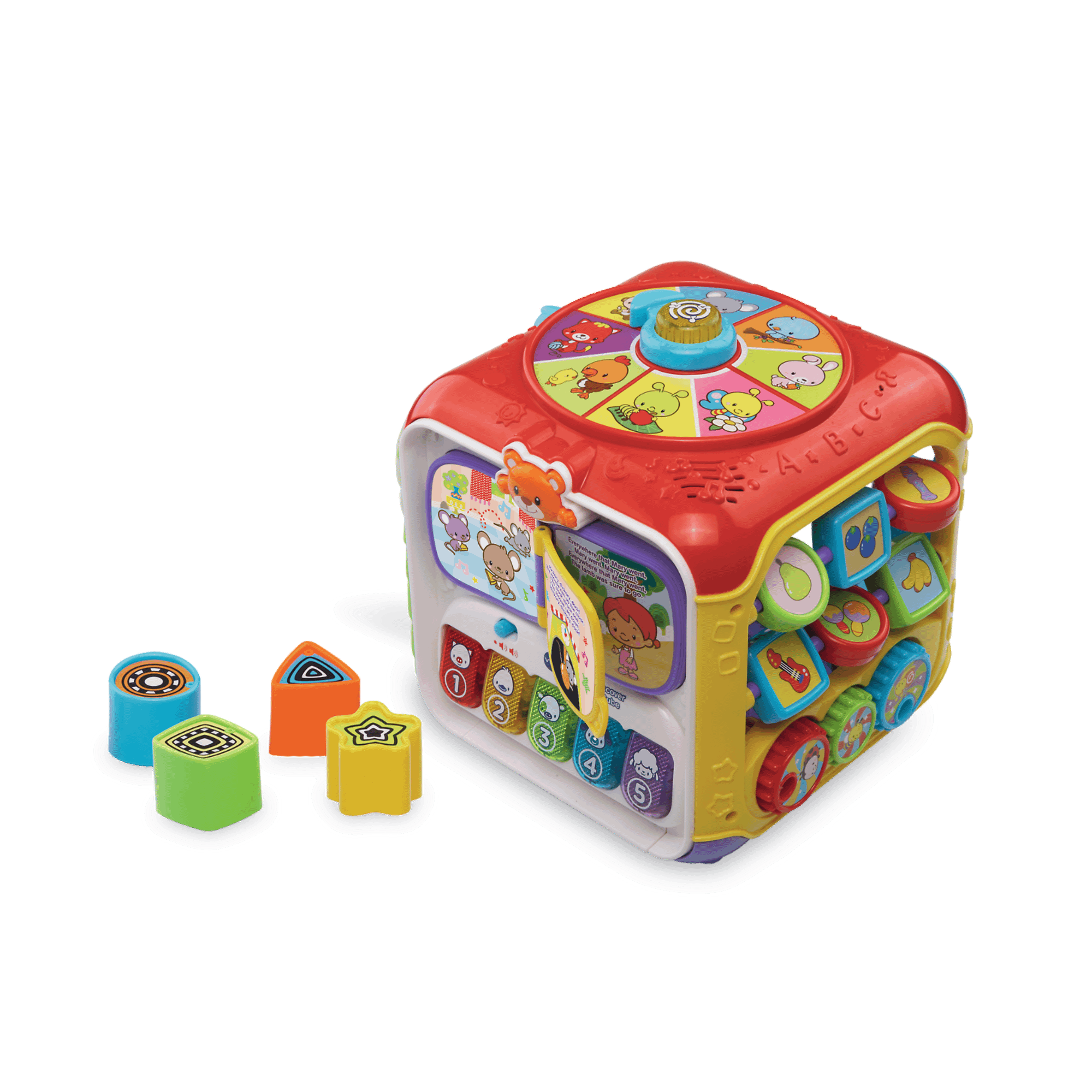 Detailed information
European Article Number: 5900511606775
Product code: 60677
Wymiar opakowania zbiorczego (mm): 6,31
Liczba pudełek w opakowaniu zbiorczym (szt): szt
Waga opakowania zbiorczego (kg): 1.080000
5900511606775 Akademia VTech
Kostka Aktywności z serii VTech Baby
"Akademia VTech" jest serią krótkich filmów, w których nasza ekspertka Beata opowiada o zabawkach marki VTech. Z filmu dowiecie się o najważniejszych cechach i funkcjach edukacyjnych każdej z prezentowanych zabawek. 
W tym odcinku poznacie zabawkę edukacyjną dla najmłodszych - Kostkę Aktywności. Kostka posiada 6 kolorowych ścianek do zabawy. Pianinko uczy cyferek, kolorów i odgłosów zwierząt. Kolorowa książeczka z przewracanymi stronami wygrywa piosenki rymowanki. Ruchoma strzałka na tarczy zegara obraca się, ucząc nazw zwierząt i przedmiotów. Zabawka posiada kolorowe koraliki i zębatki, a także inne ruchome elementy, które zapewniają rozwój motoryczny małych rączek.
Odkrywanie świata poprzez zabawę