Notify me when product will be available:
Snatch a card, snatch a victory!
Zig Zap is a dynamic game during which you'll need to keep your eyes open for specific animal cards. It all depends on what you have on your heads! As rules change incessantly, each game is truly one of a kind
Shipping orders
in 48h
Fast
delivery
Payments
with PayPal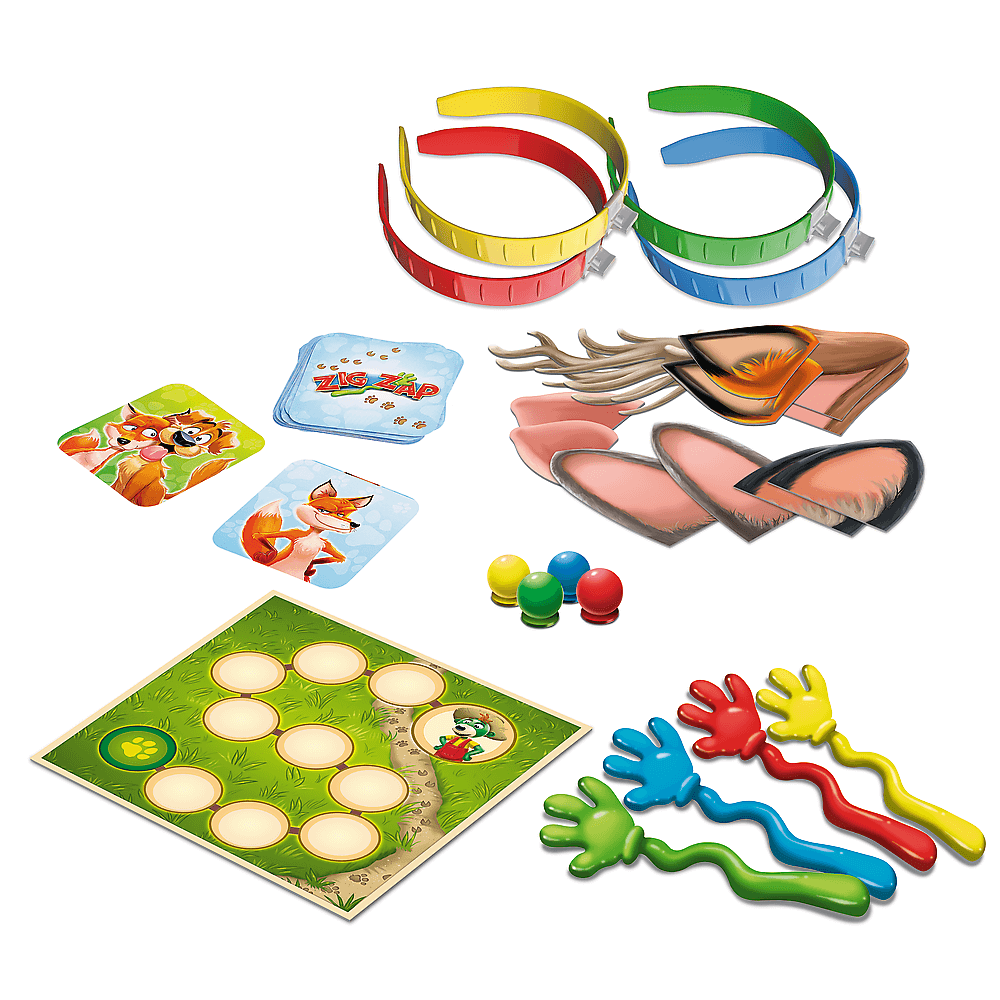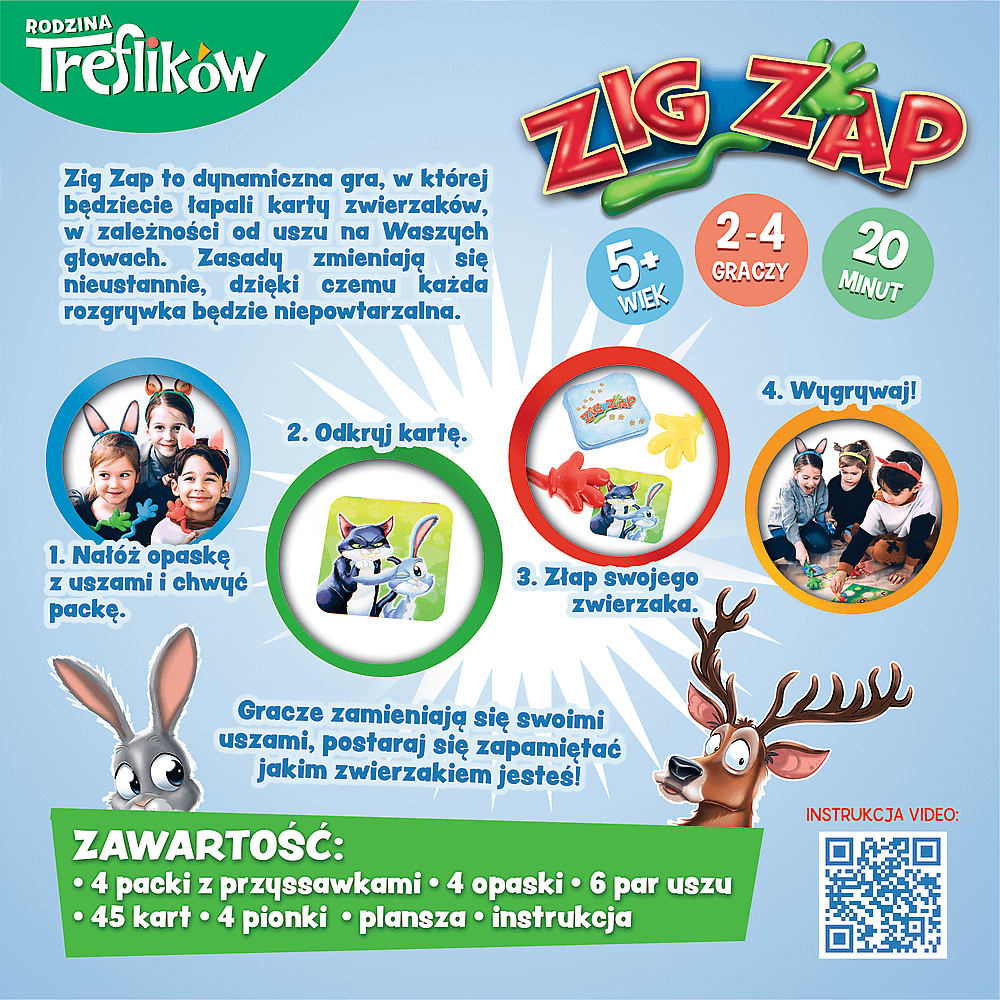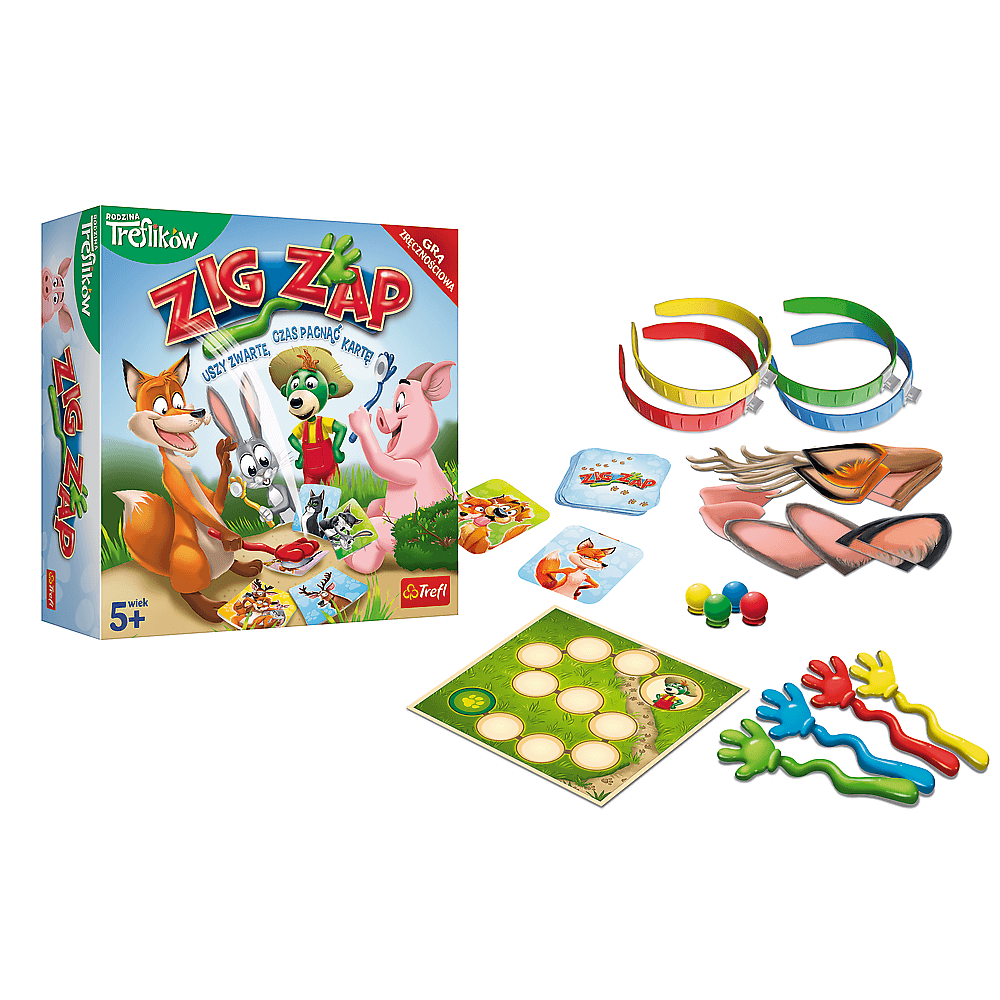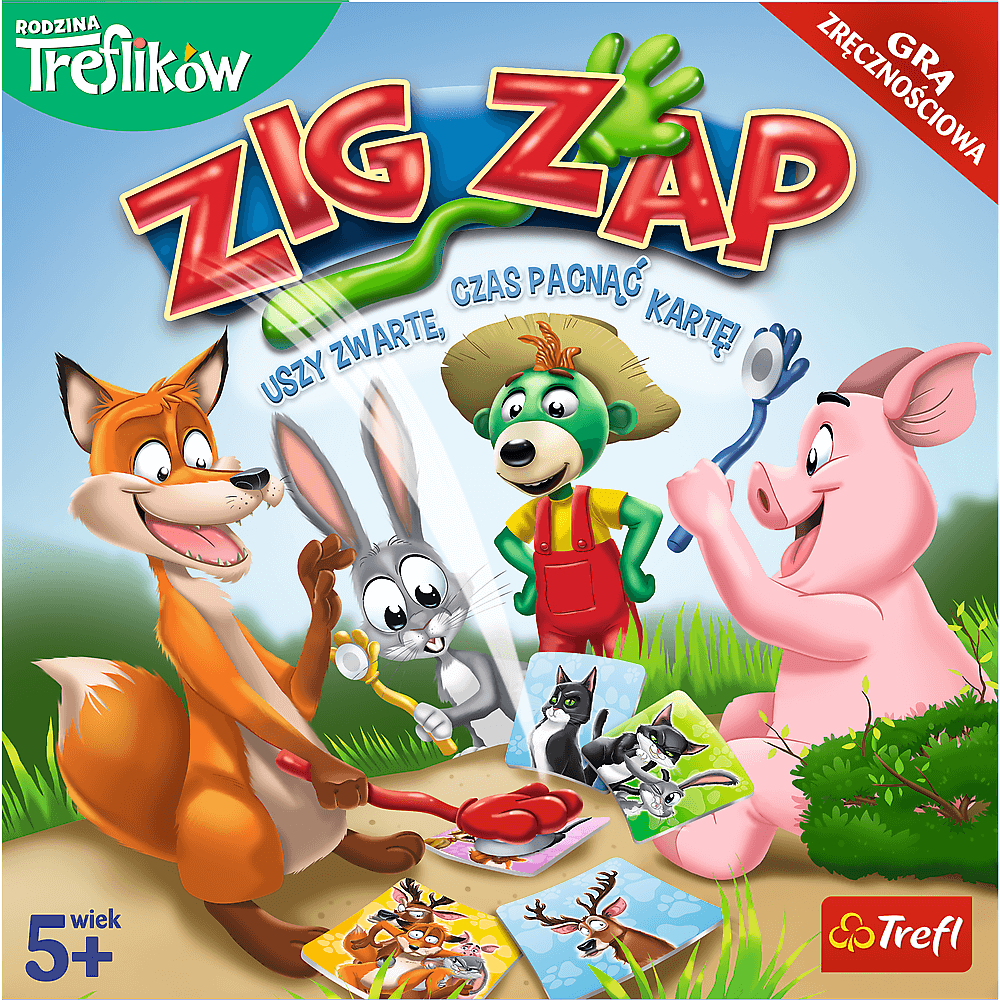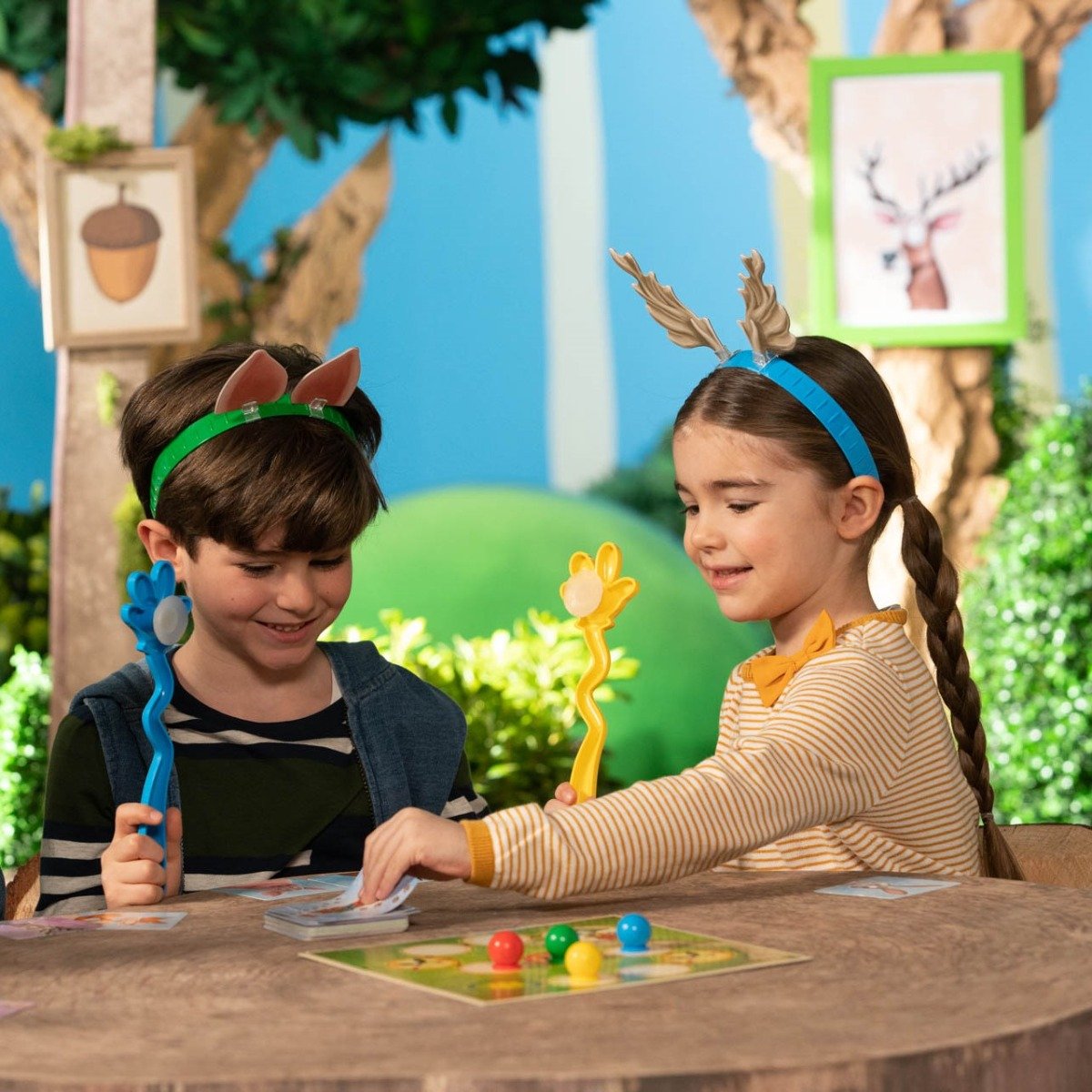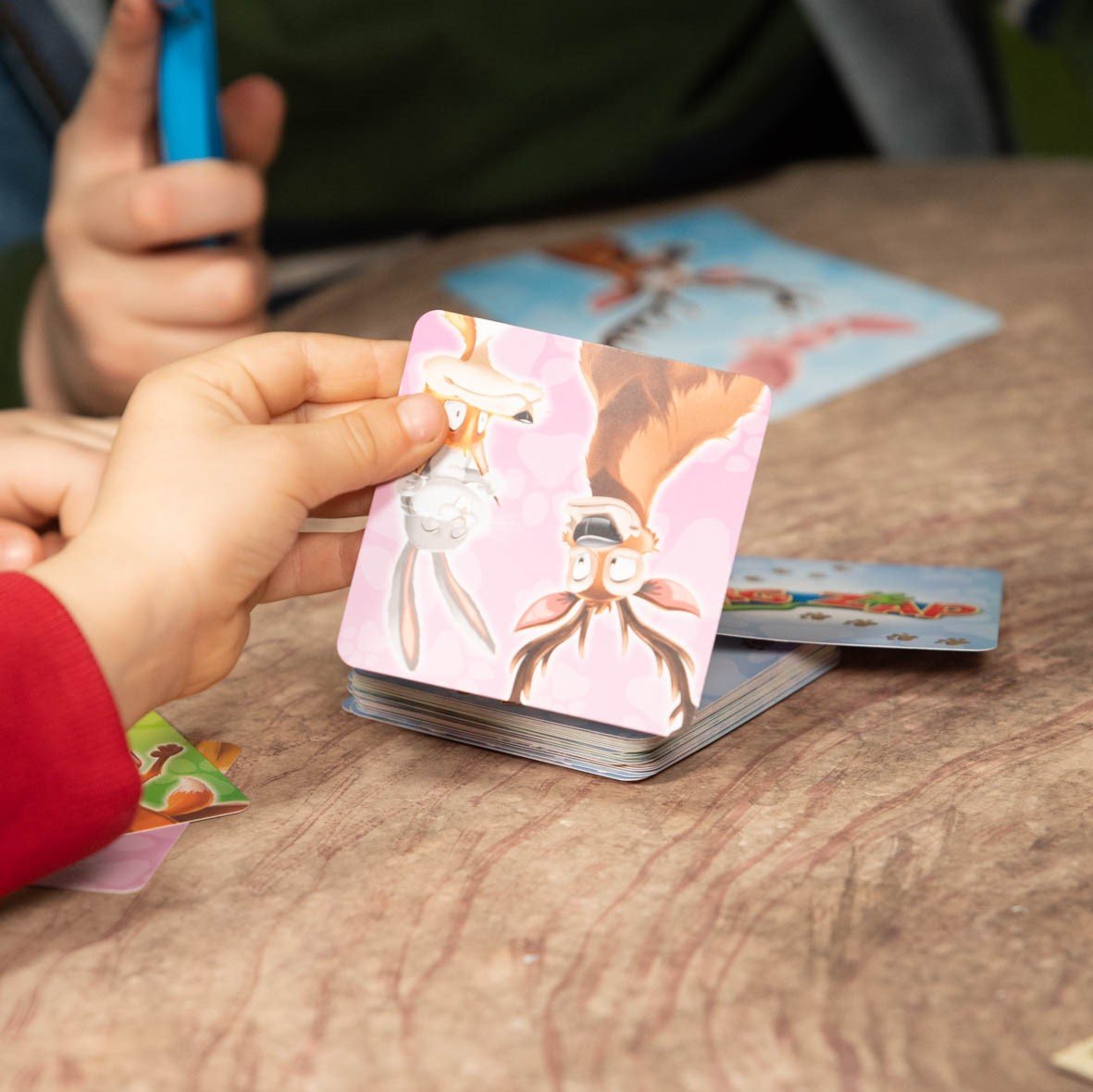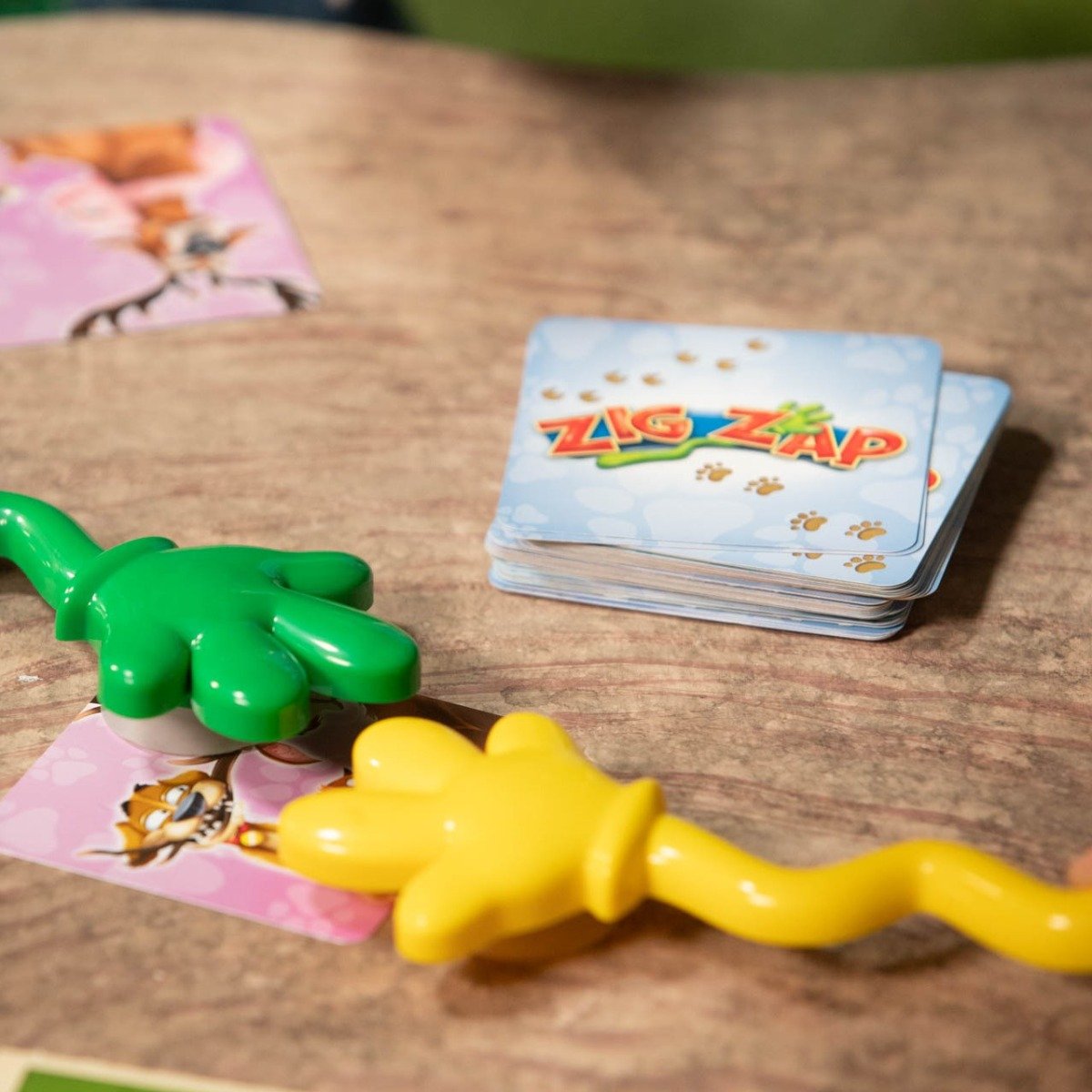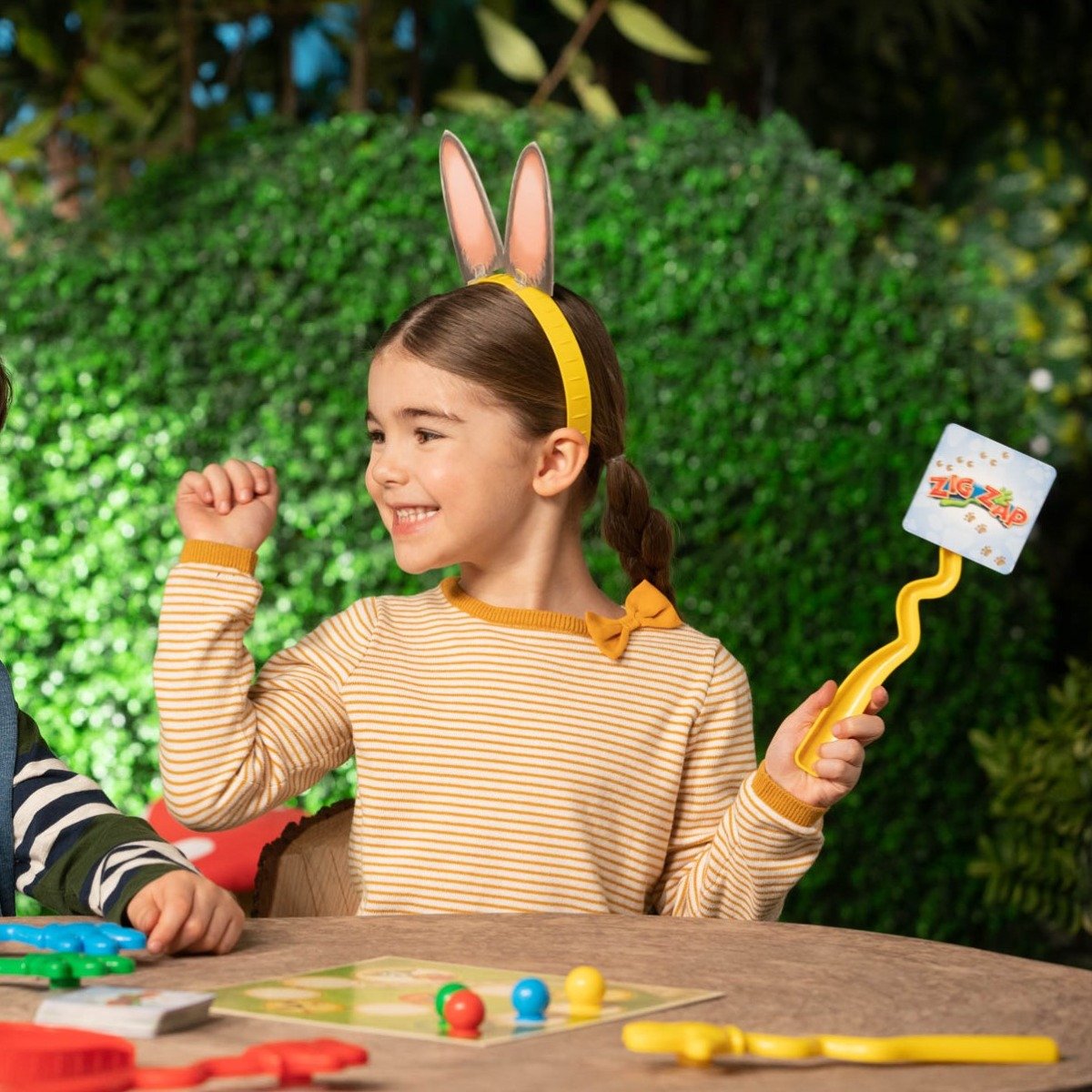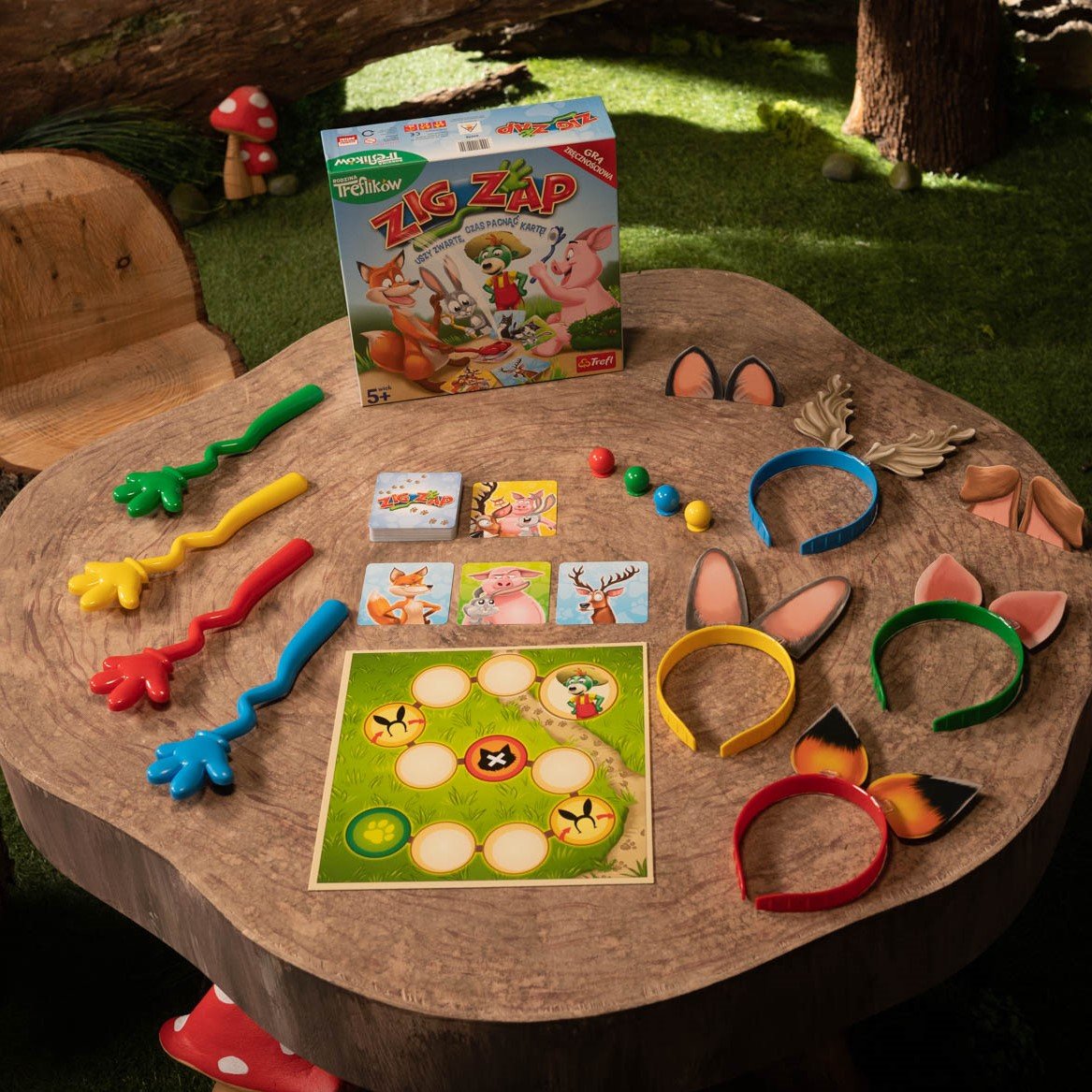 Close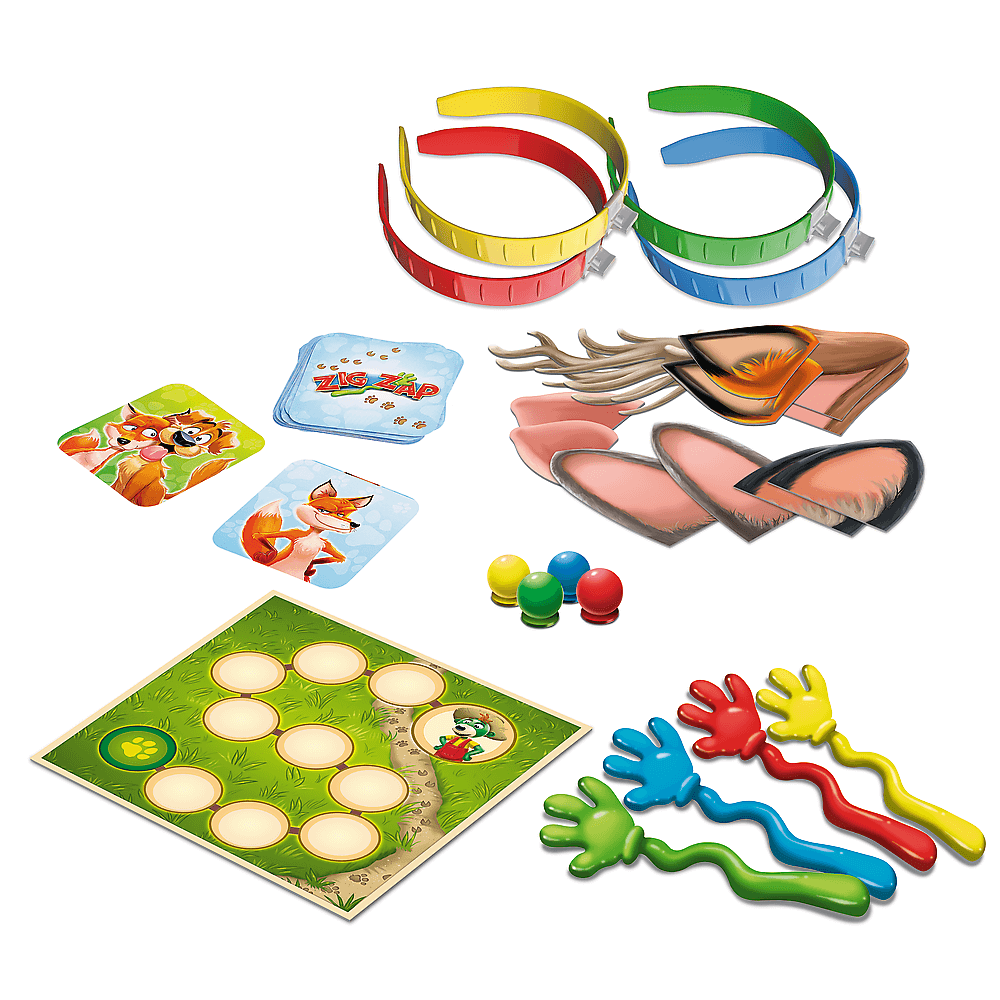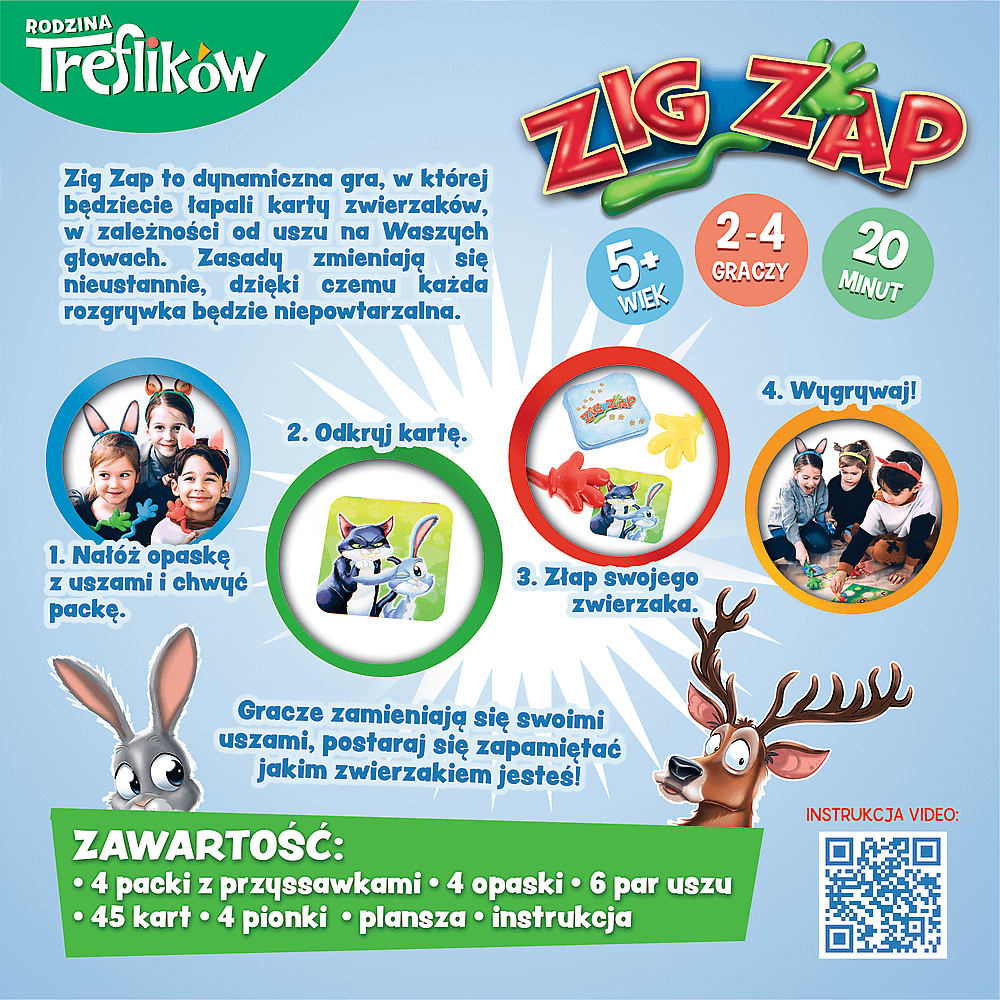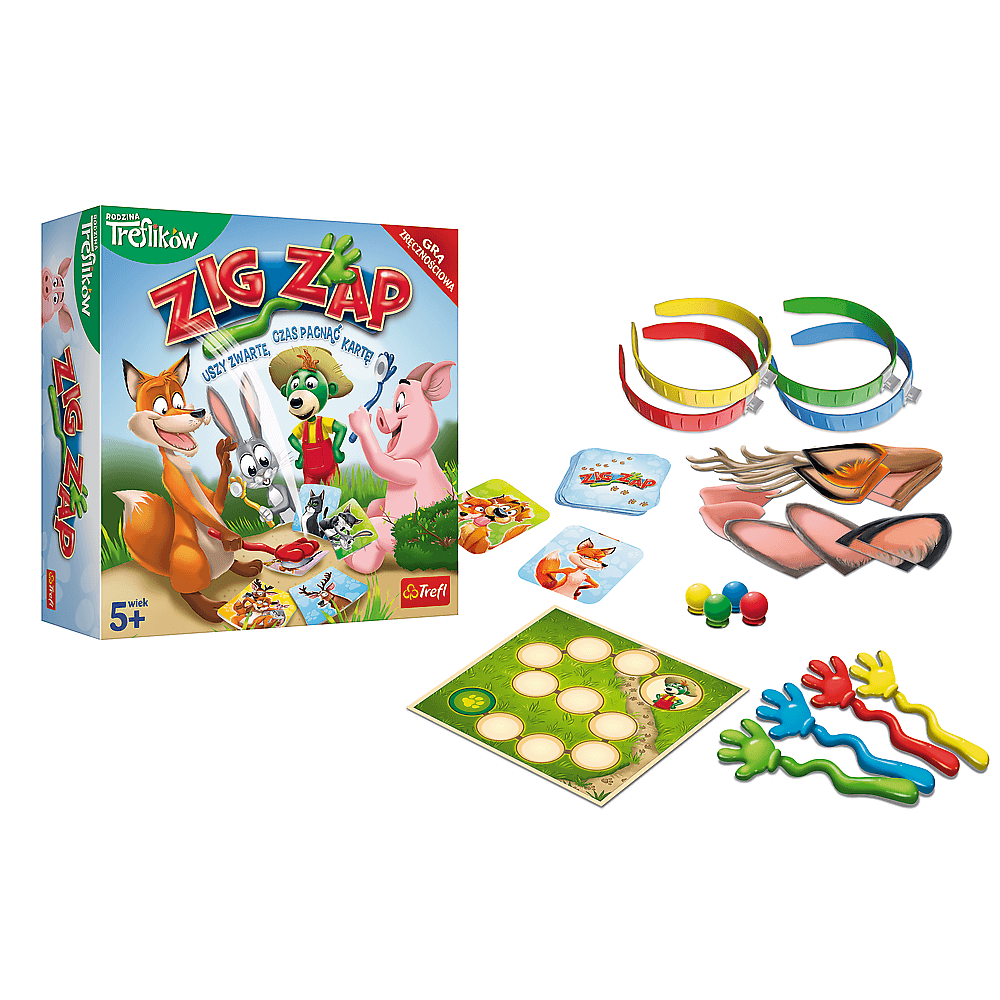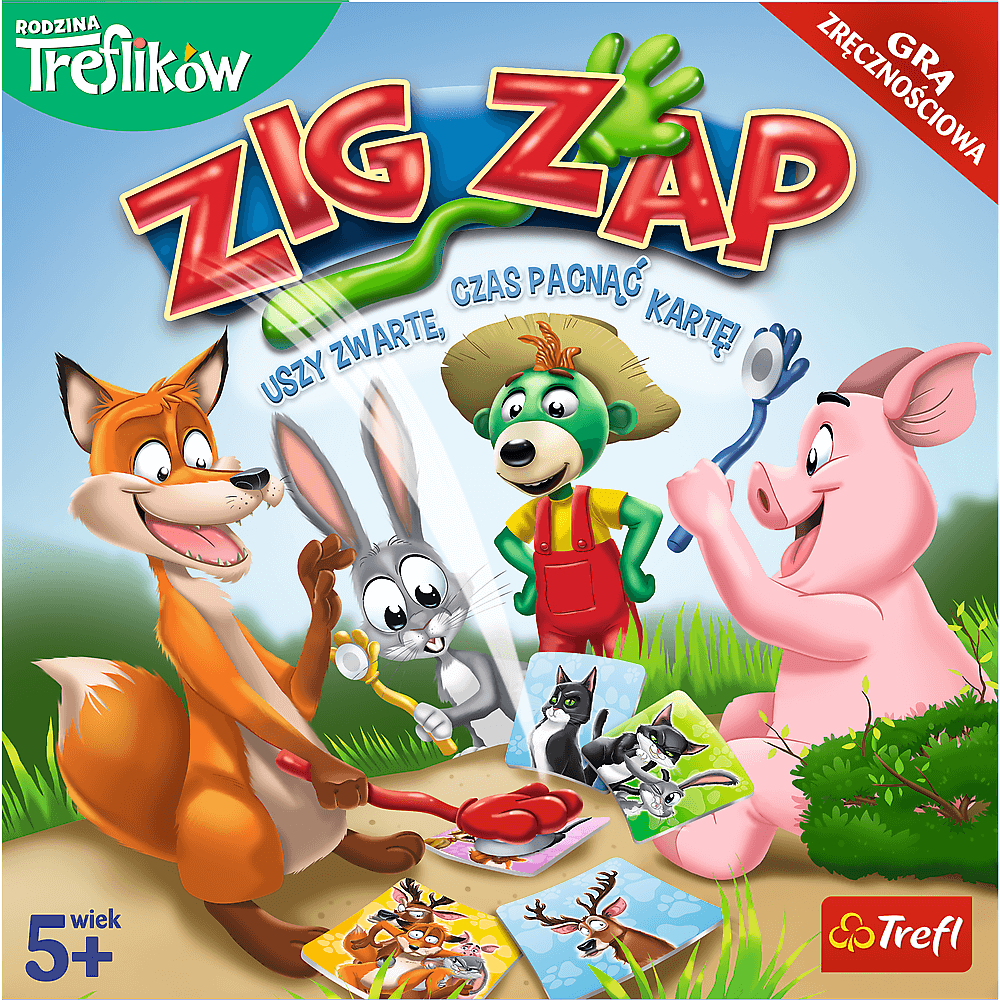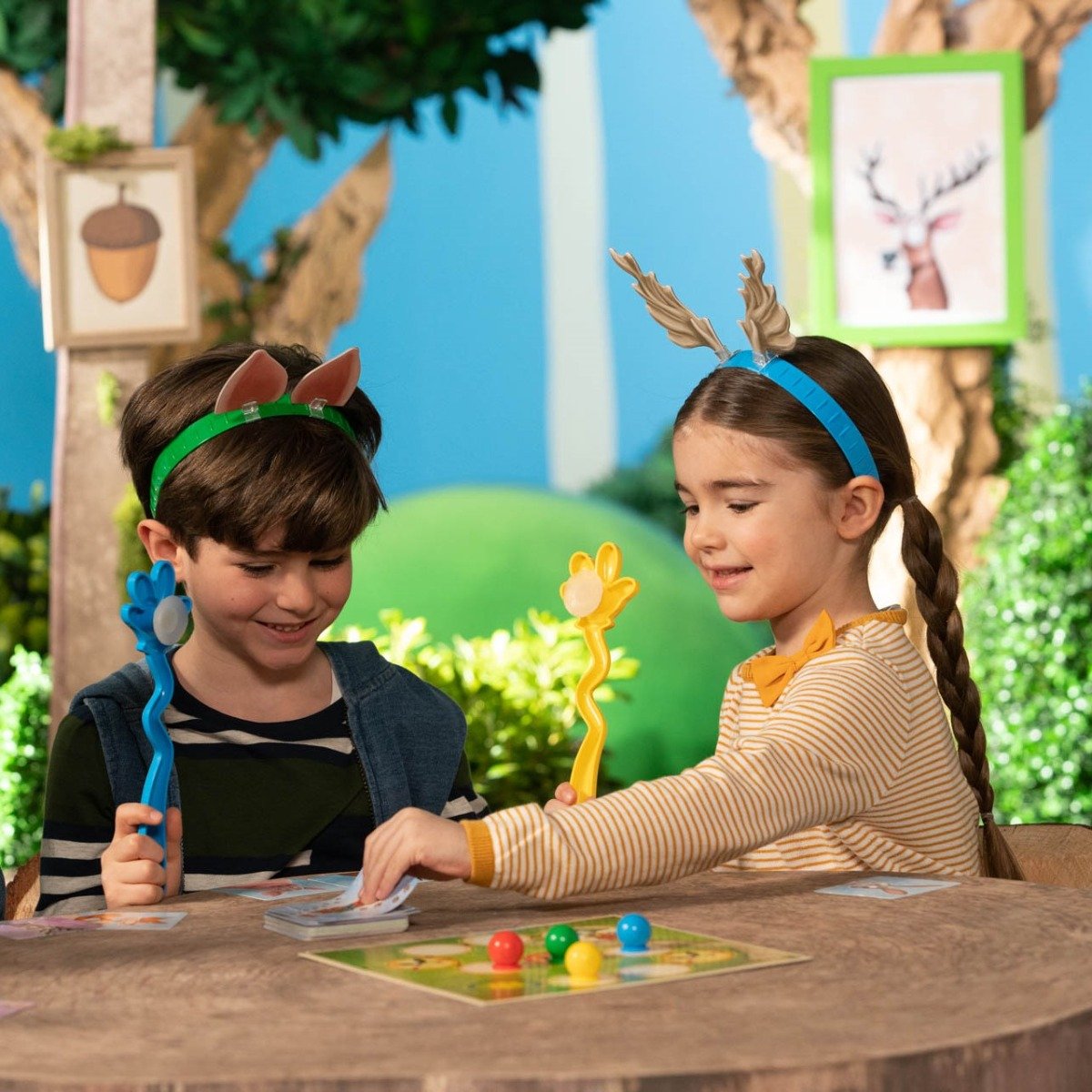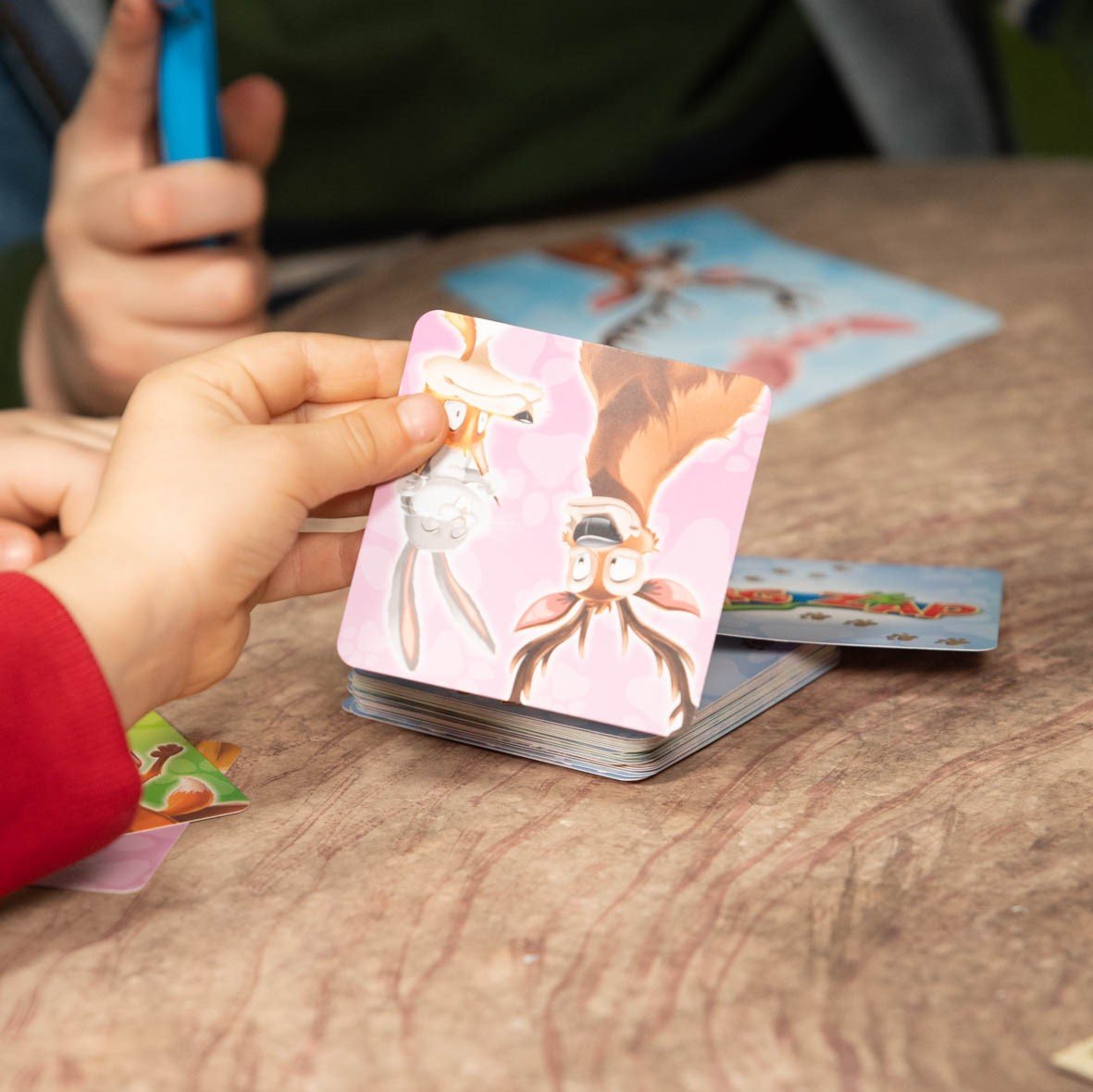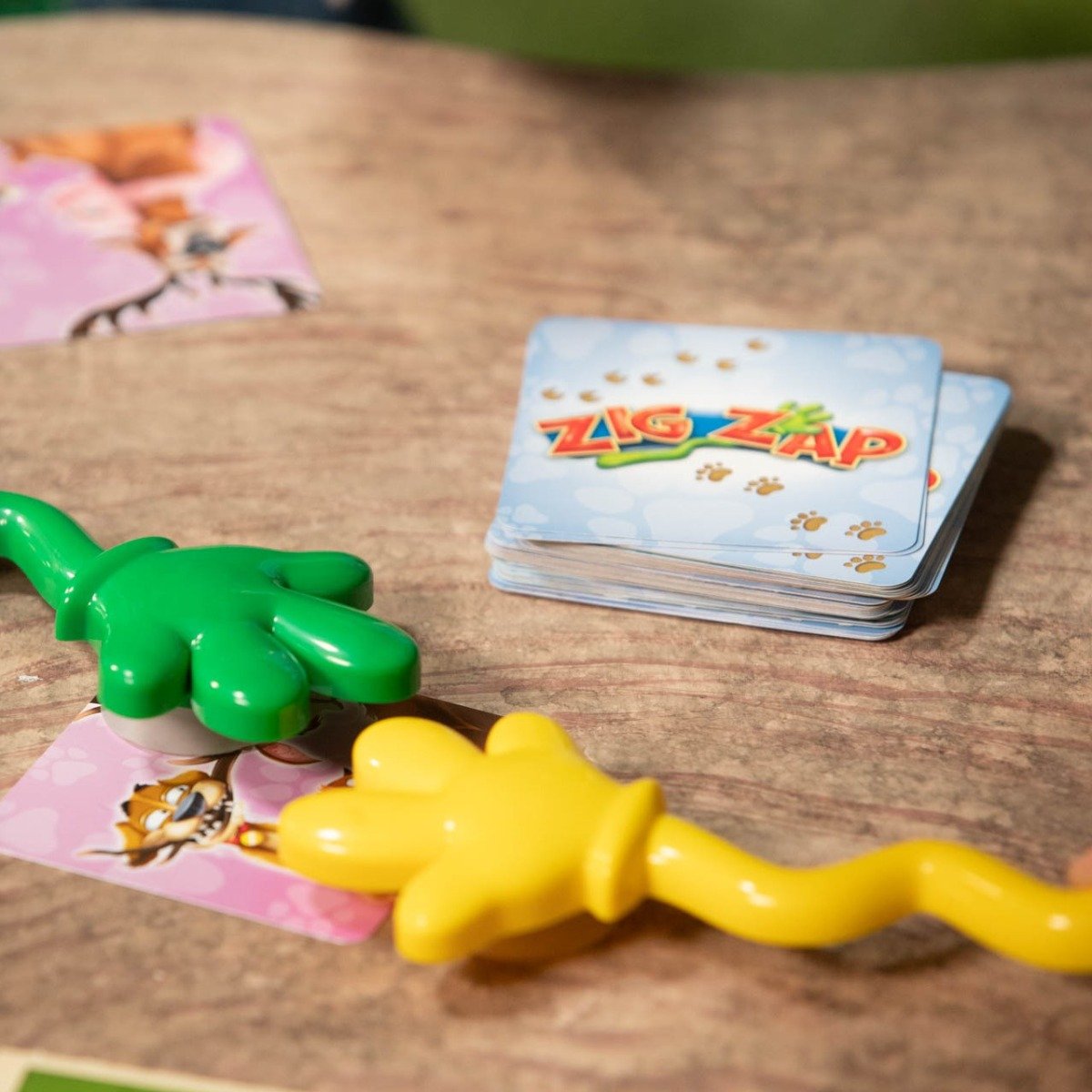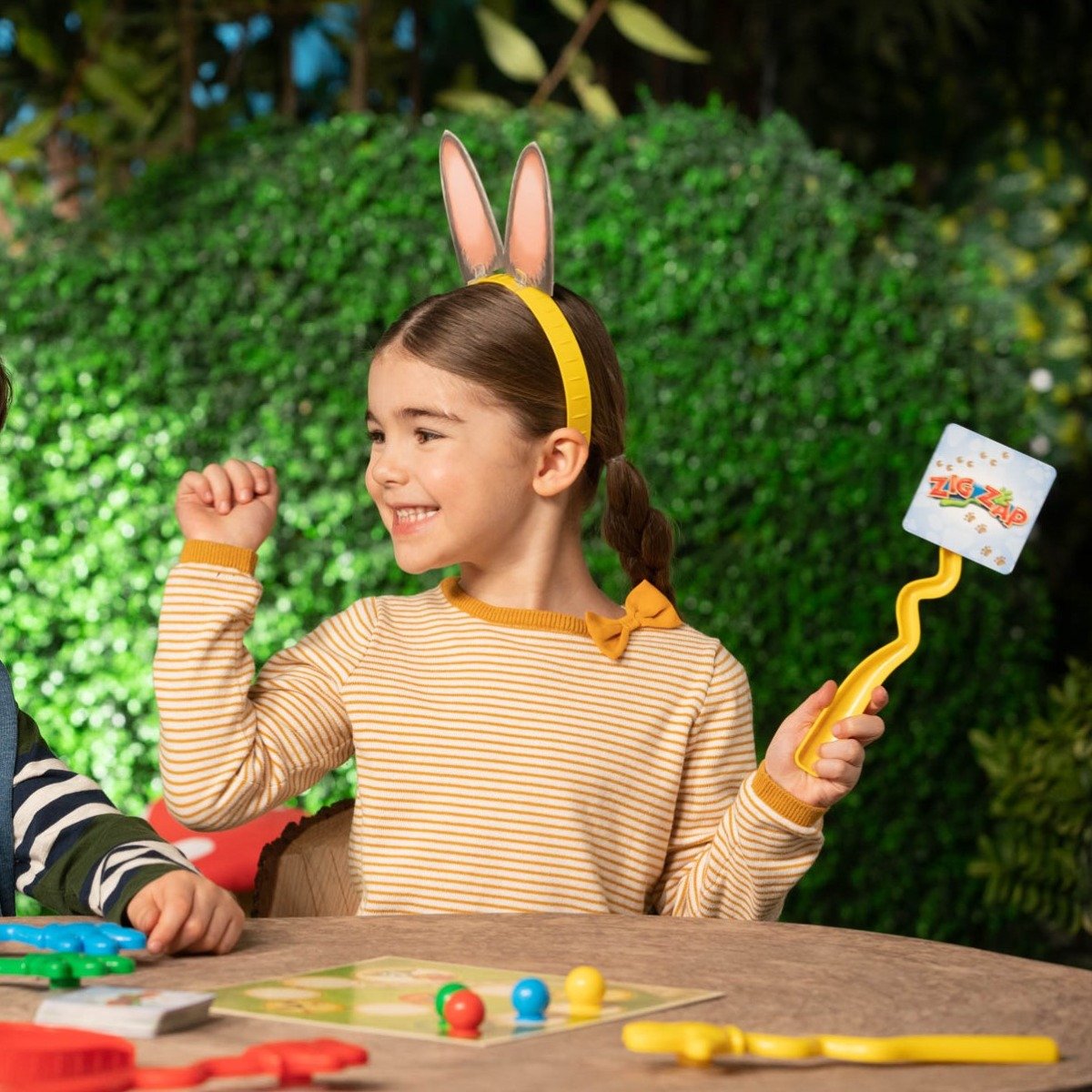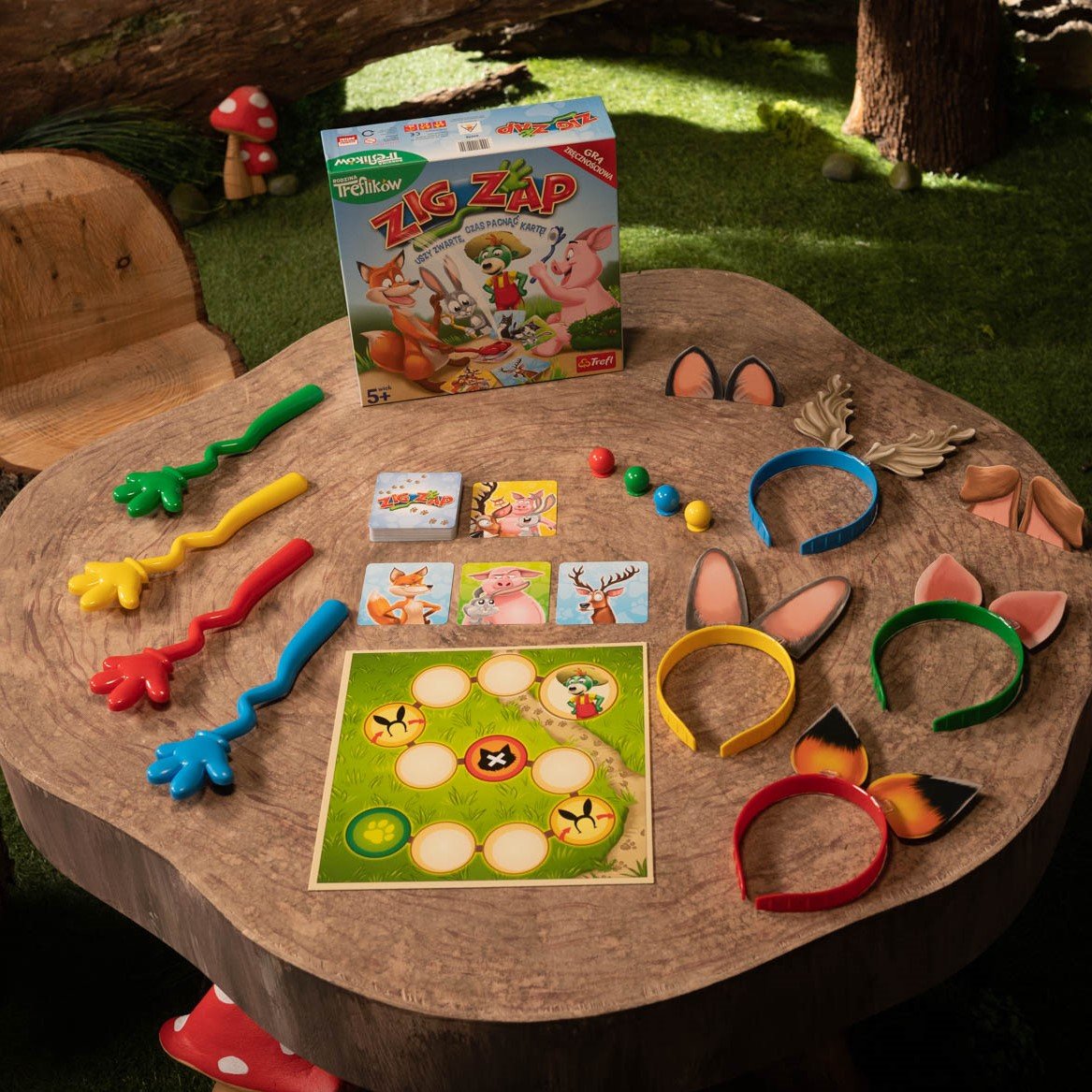 Product content
4 packi z przyssawkami
4 opaski,
6 par uszu,
45 kart,
4 pionki,
plansza,
instrukcja
Information
WARNING. There is a risk of choking on small parts.
Show more
Show less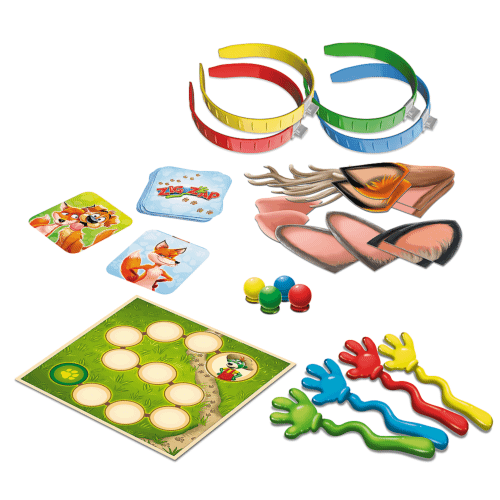 Detailed information
European Article Number: 5900511020700
Product code: 02070
Waga opakowania zbiorczego (kg): 0.710000
5900511020700
Gralnia Trefla
Zig Zap
Gralnia Trefla to seria filmów o naszych najlepszych grach planszowych. W każdym odcinku nasz ekspert - Michał prezentuje i omawia planszówki, które mają być inspiracją dla wszystkich, którzy szukają pomysłu na ciekawe spędzanie czasu.
W tym odcinku przedstawiamy grę dla całej rodziny – Zig Zap. To ciekawa i dynamiczna gra w Treflikowej odsłonie, w której liczy się spostrzegawczość i zręczność.
Uszy zwarte! Czas pacnąć kartę!
Wszystkich niezdecydowanych zachęcamy do zapoznania się z filmem, który z pewnością ułatwi dokonanie wyboru wymarzonej gry.
Zobacz inne filmy Gralni Trefla
Zig Zap
Uszy zwarte, czas pacnąć kartę!
Rodzinna gra Zig Zap przeniesie Was do szalonego świata, w którym będziecie musieli odnaleźć odpowiednie karty zwierzaków w zależności od tego co znajduje się na Waszej głowie. Chwyćcie packi i przygotujcie się do dynamicznej rozgrywki, w której zasady zmieniają się nieustannie.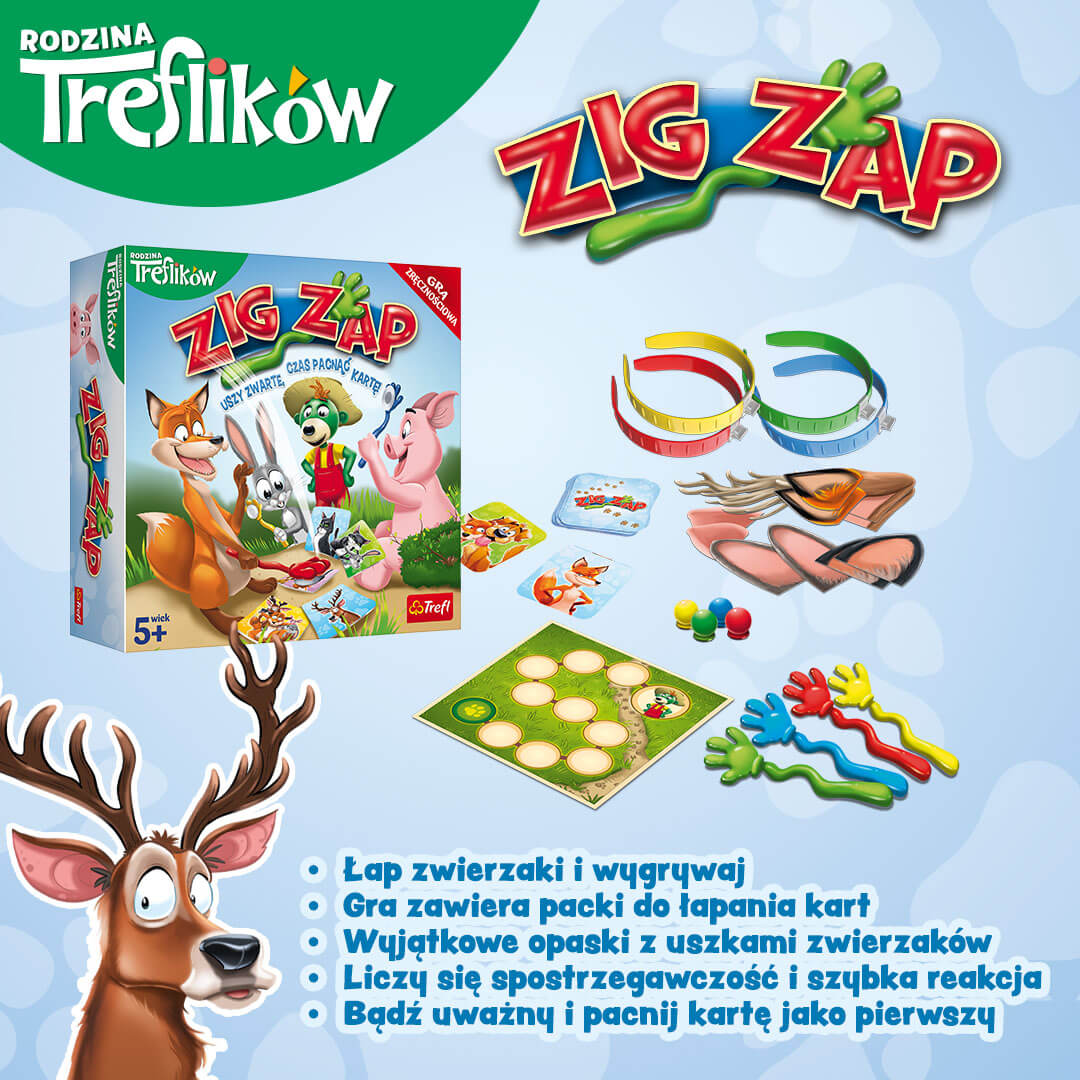 Zwariowana gra z Rodziną Treflików!