02056 "GRA - Chińczyk Moja pierwsza gra Trefliki" / Studio Trefl Rodzina Treflików
Price
The lowest price in the last 30 days: €2.49
Notify me when product will be available:
Classic game for childreen!
Evening celaning!
Help the Trefliks arrange the balls, leading all pf them to the center of the room.
Watch out for your oppononents, for sure you will meet them on your way! They are in a hurry with their balls and meeting them may slightly delay your orders!
Roll the dice, move the balls and win!
Have a great fin with the Treflik family!
Shipping orders
in 48h
Fast
delivery
Payments
with PayPal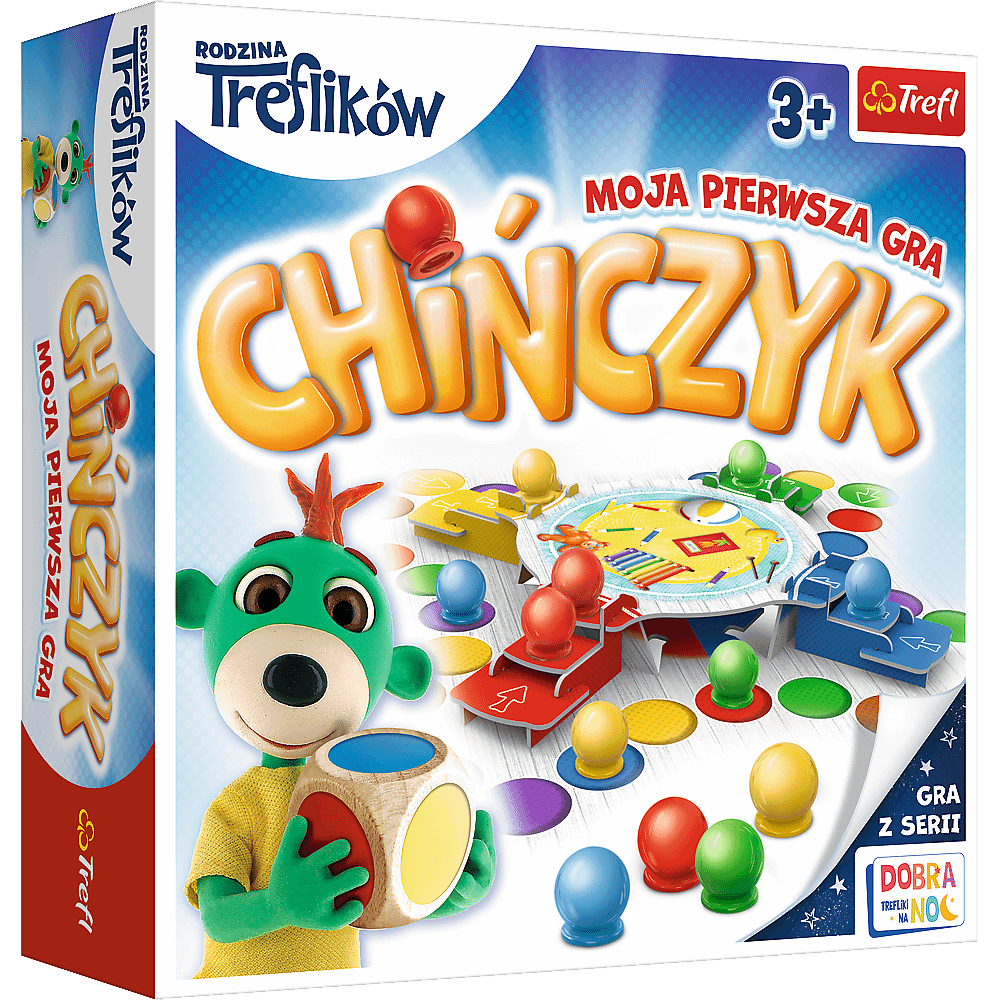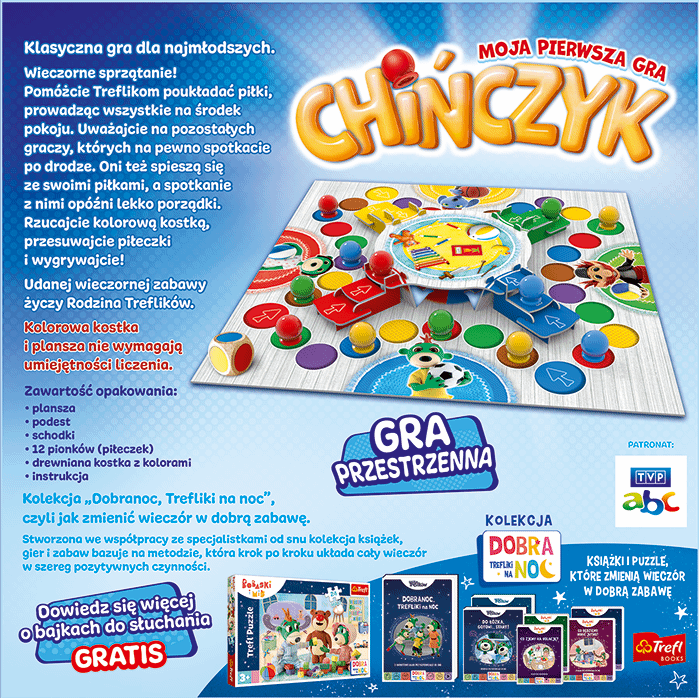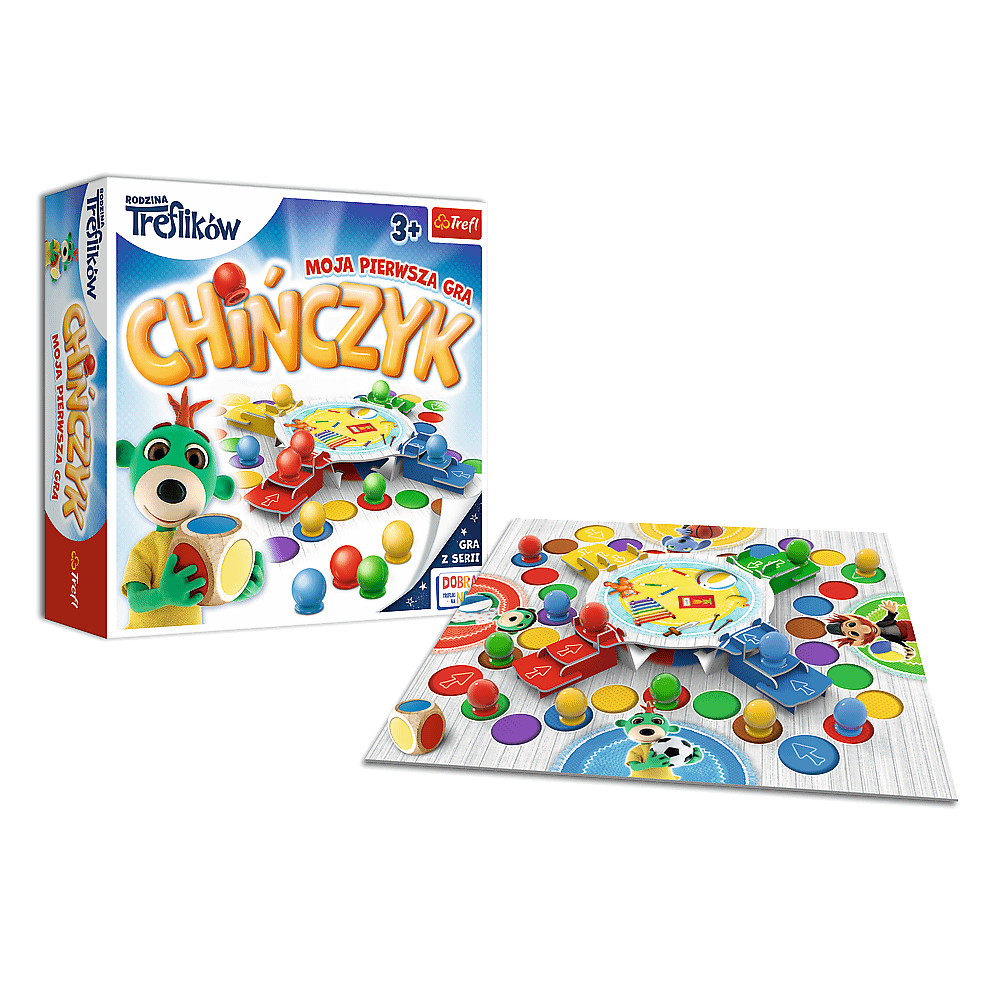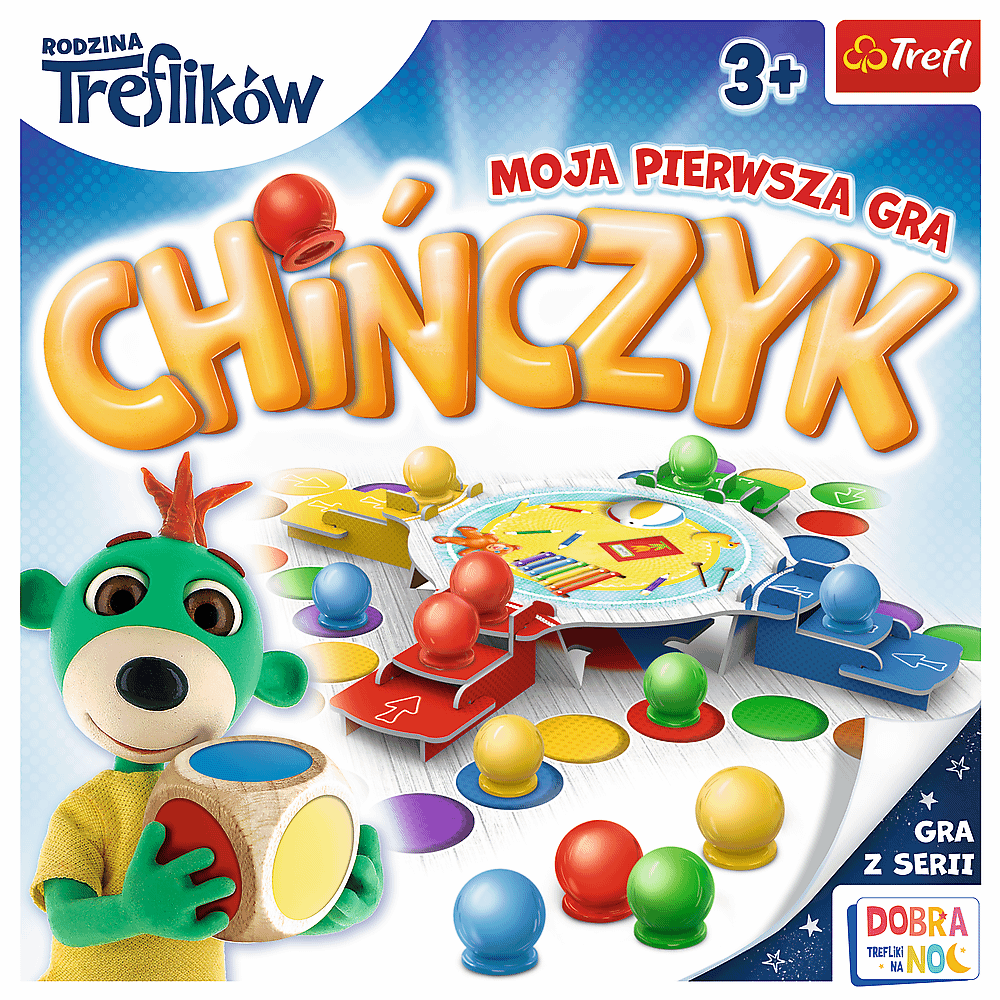 Close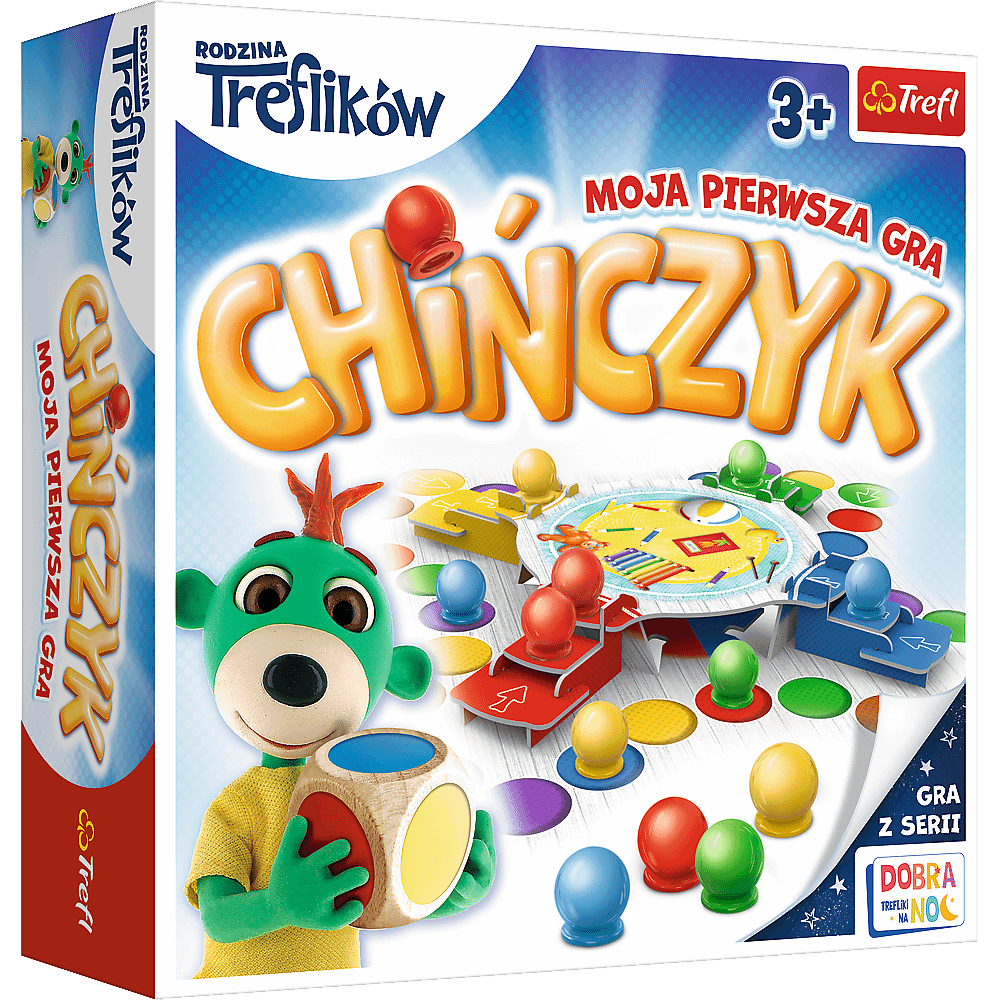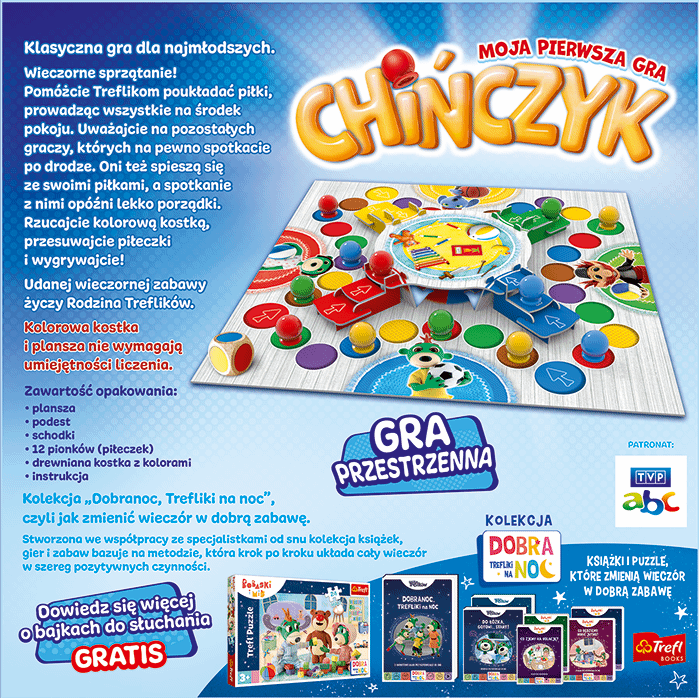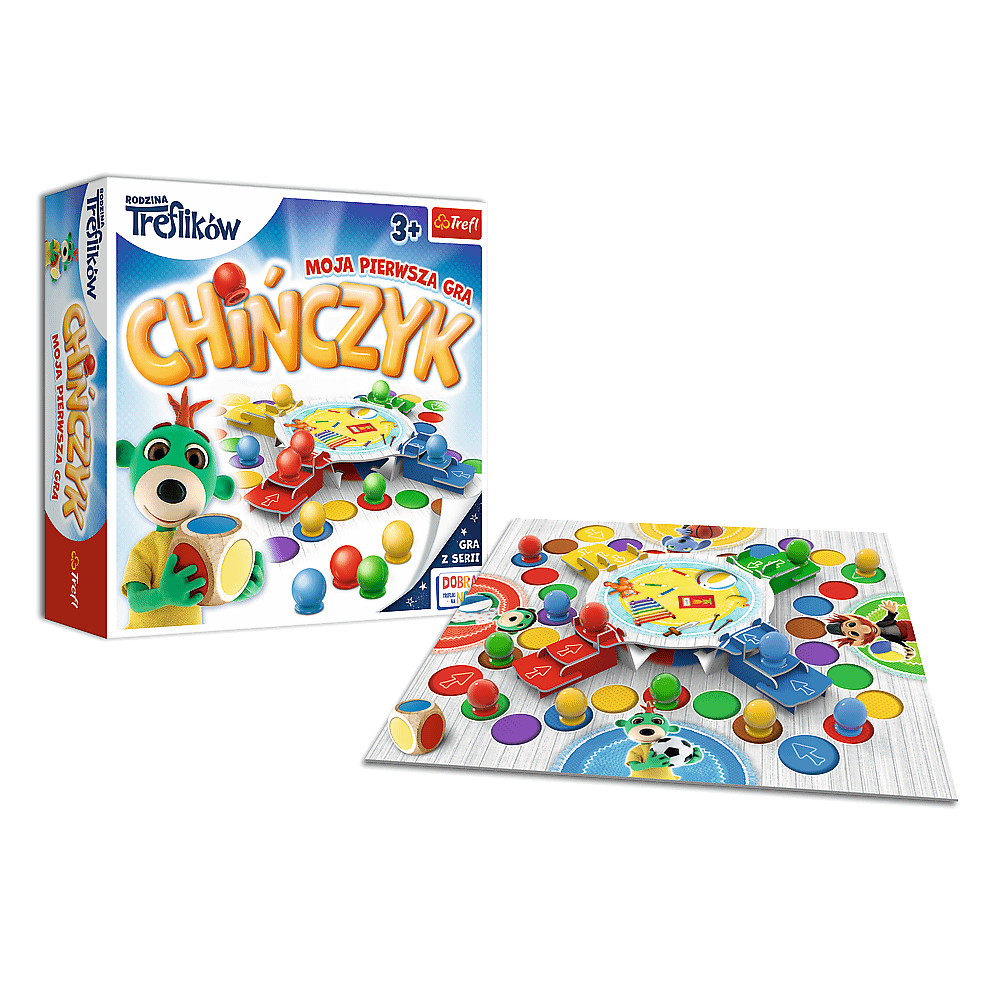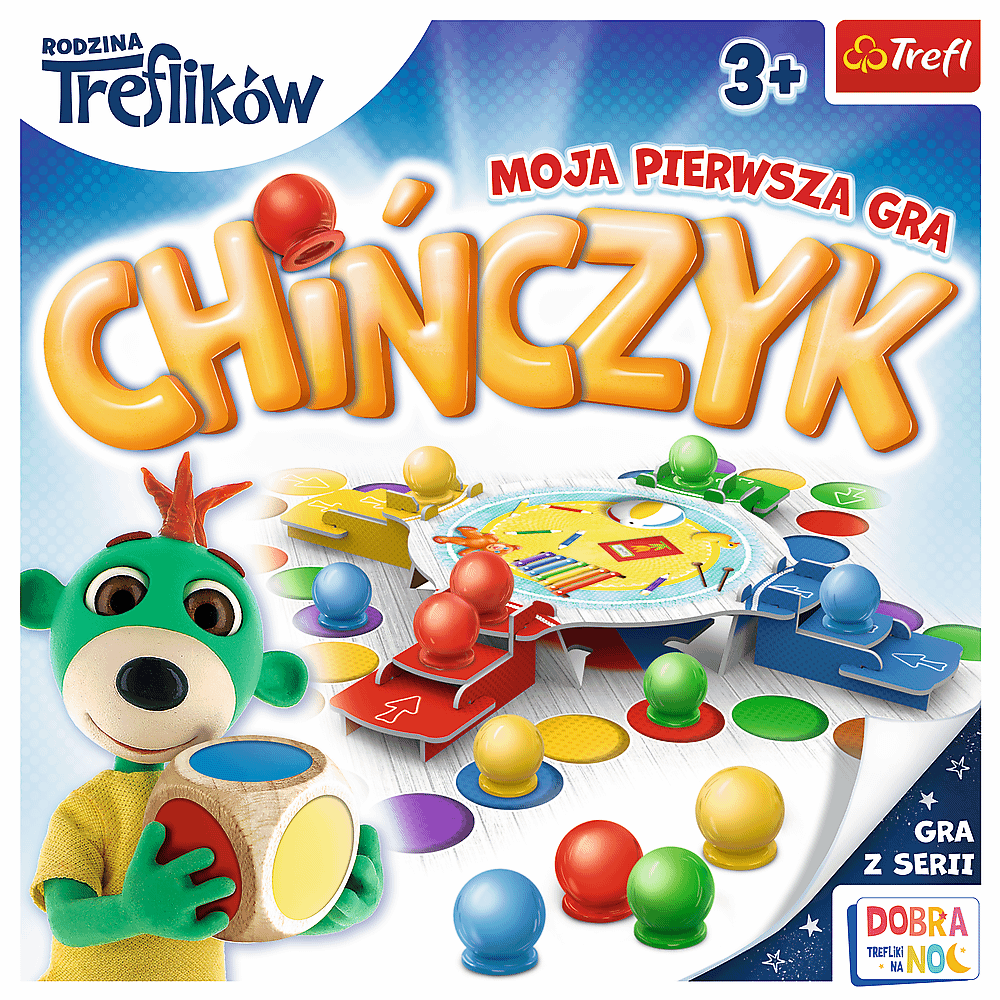 Product content
plansza
podest
schodki
12 pionków (piłeczek)
drewniana kostka z kolorami
instrukcja
Information
WARNING. There is a risk of choking on small parts.
Show more
Show less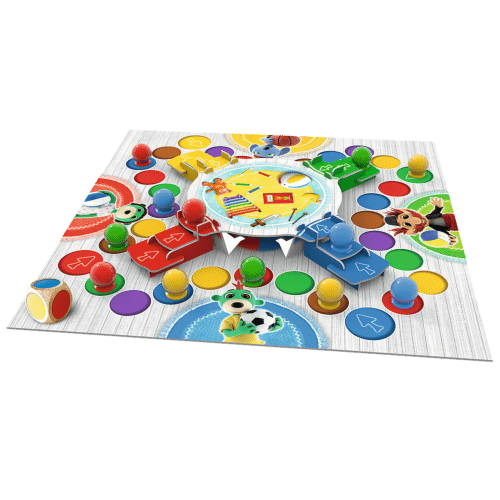 Detailed information
European Article Number: 5900511020564
Product code: 02056
Waga opakowania zbiorczego (kg): 0.680000
5900511020564
Gralnia Trefla
Chińczyk z Rodziną Treflików
Gralnia Trefla to seria filmów o naszych najlepszych grach planszowych. W każdym odcinku nasz ekspert - Michał prezentuje i omawia planszówki, które mają być inspiracją dla wszystkich, którzy szukają pomysłu na ciekawe spędzanie czasu.
W tym odcinku przedstawiamy grę dla całej rodziny – Chińczyk z Rodziną Treflików. To klasyczna gra dla najmłodszych w Treflikowej odsłonie. Rzucaj kolorową kością i jako pierwszy ułóż swoje piłeczki!
Była nuda a są cuda!
Wszystkich niezdecydowanych zachęcamy do zapoznania się z filmem, który z pewnością ułatwi dokonanie wyboru wymarzonej gry.
Zobacz inne filmy Gralni Trefla
Chińczyk - Moja pierwsza gra