Bestseller
GAME - 5 sekund
Notify me when product will be available:
Lubisz adrenalinę? Polubisz 5 sekund! Nowa odsłona kultowej gry towarzyskiej, w której masz tylko 5 sekund, aby odpowiedzieć na pytanie. Wylosuj kartę i odlicz czas za pomocą specjalnego czasomierza. Spiesz się, masz tylko 5 sekund...
Shipping orders
in 48h
Fast
delivery
Payments
with PayPal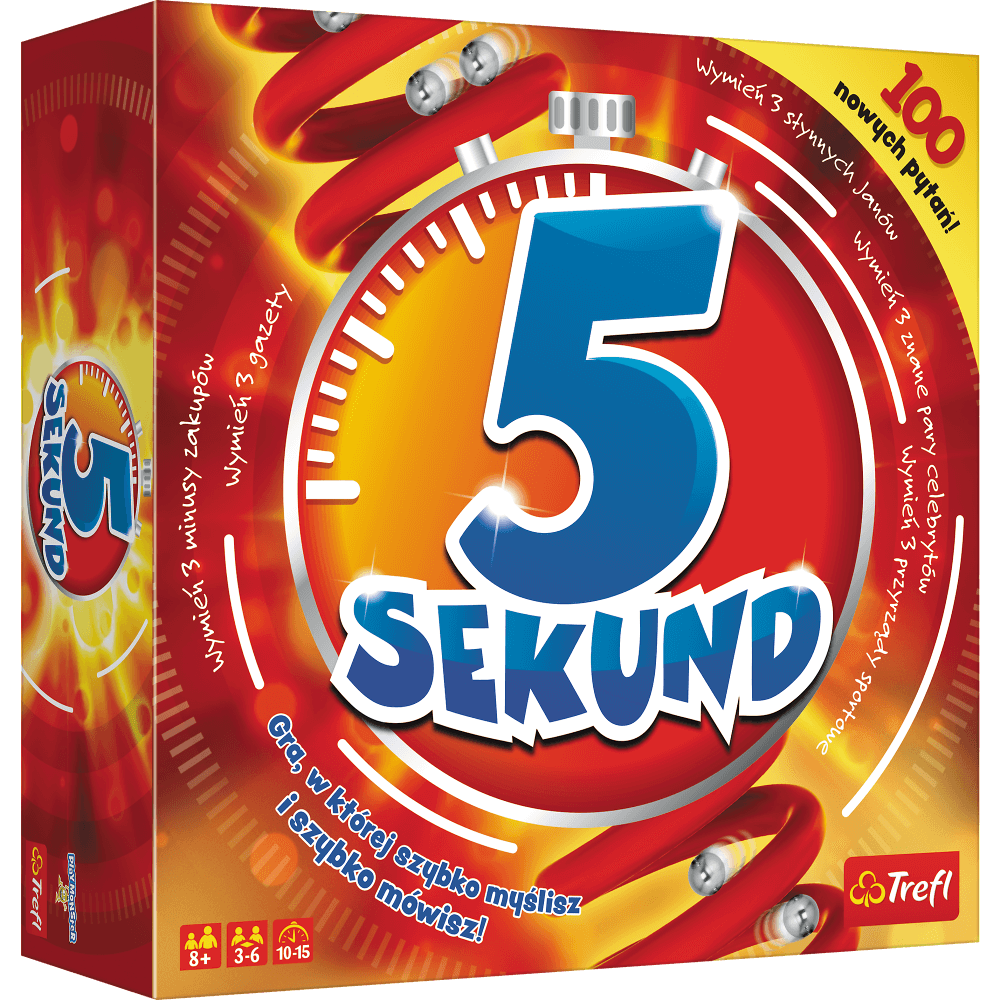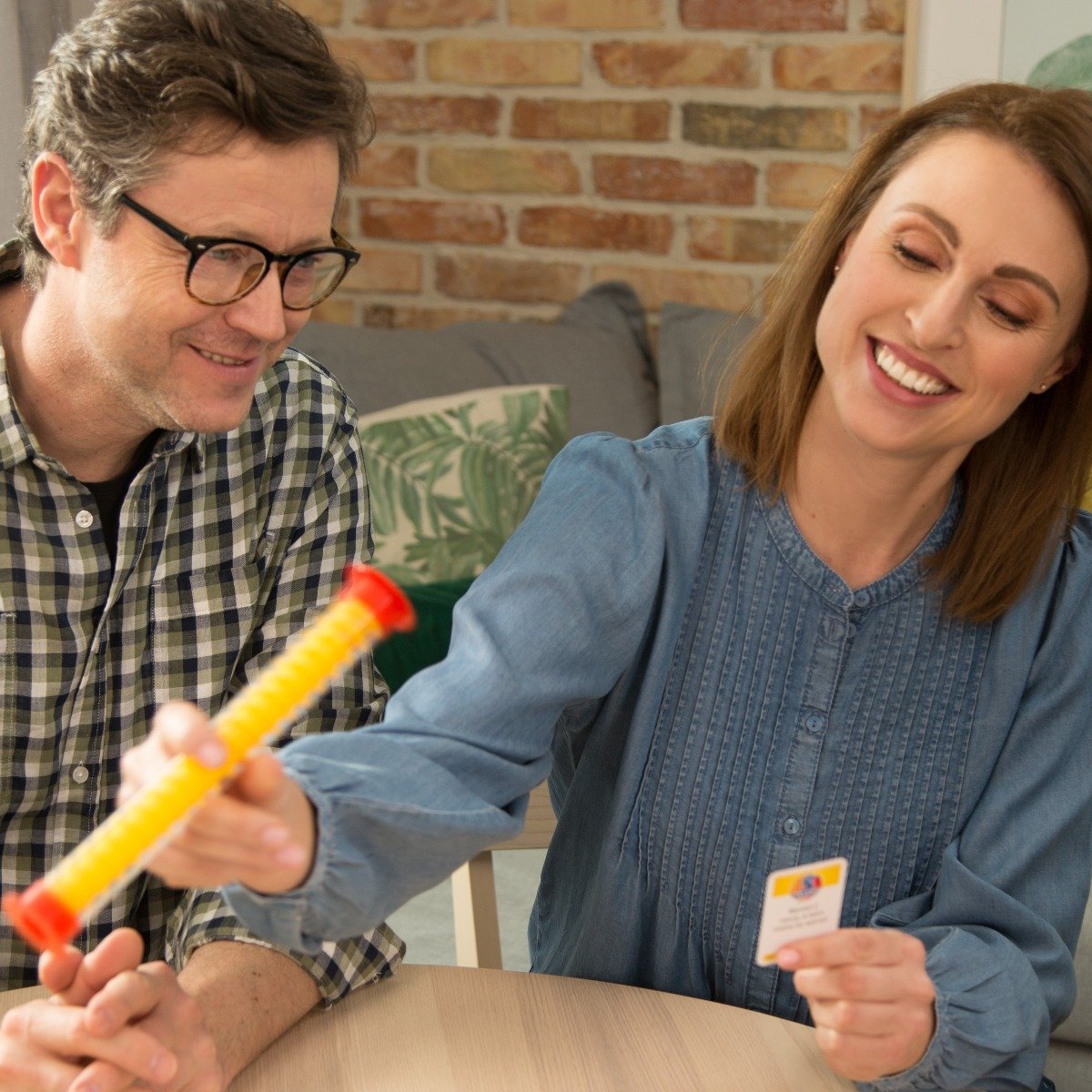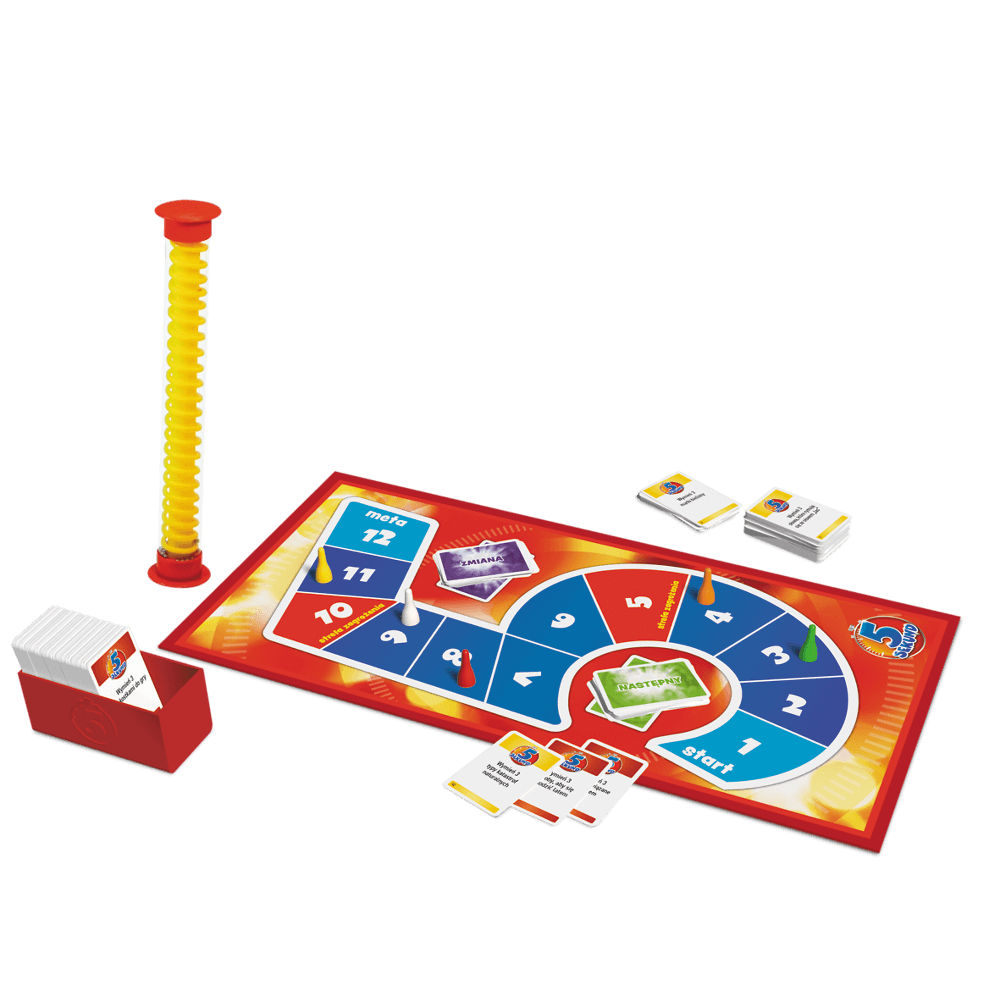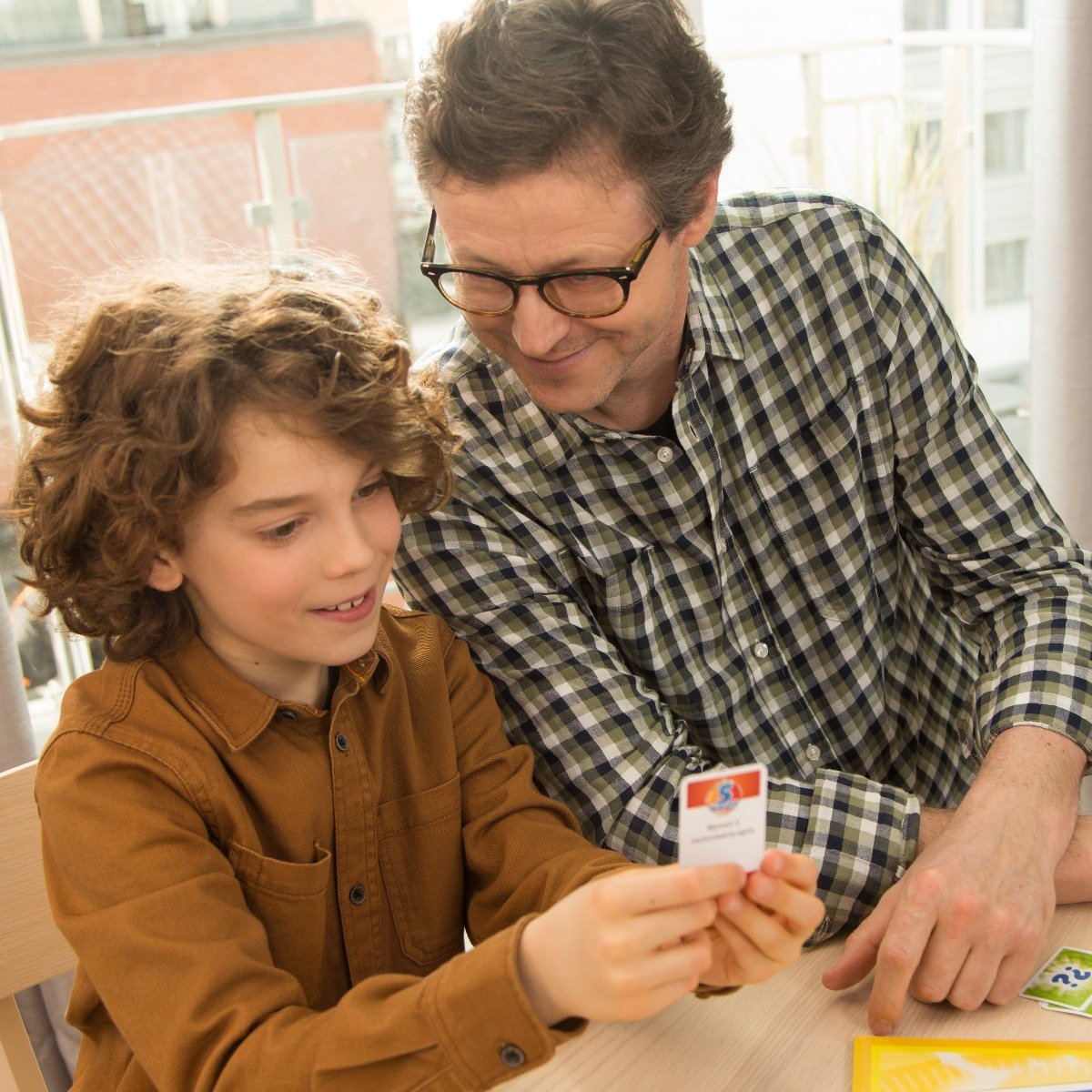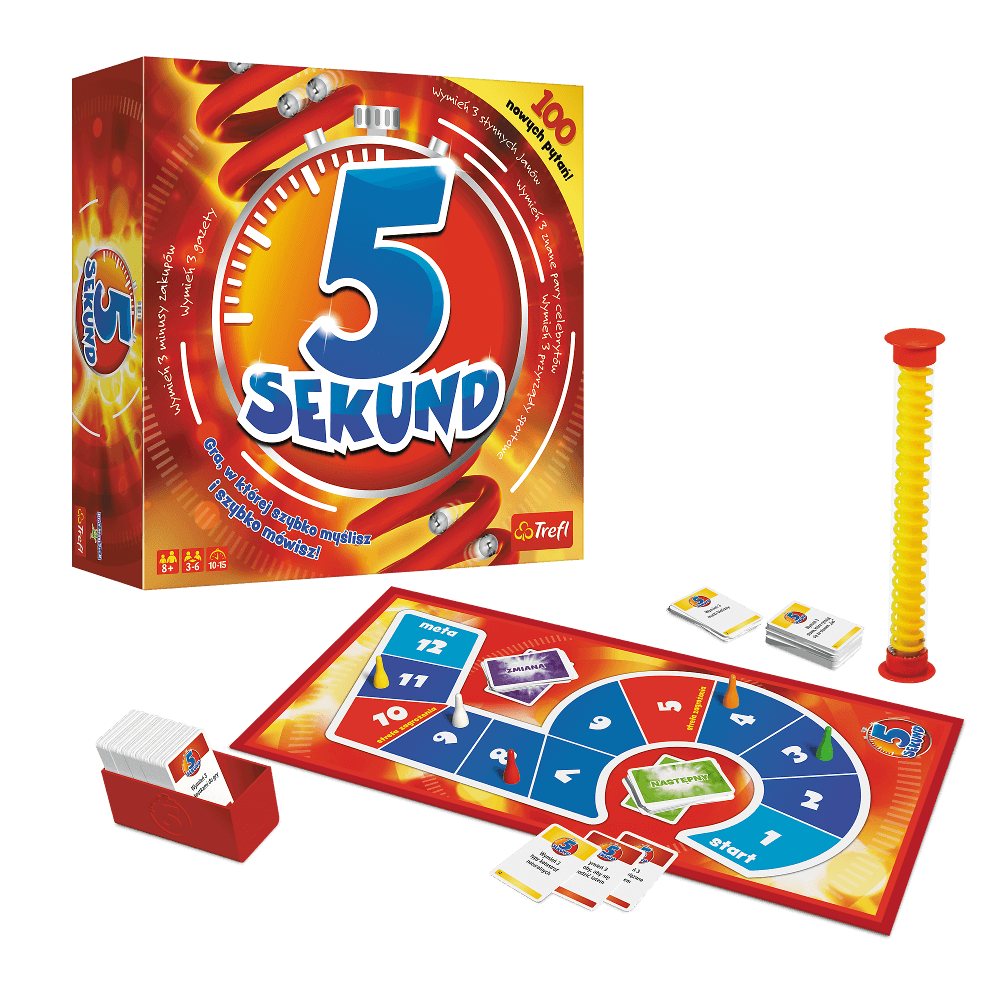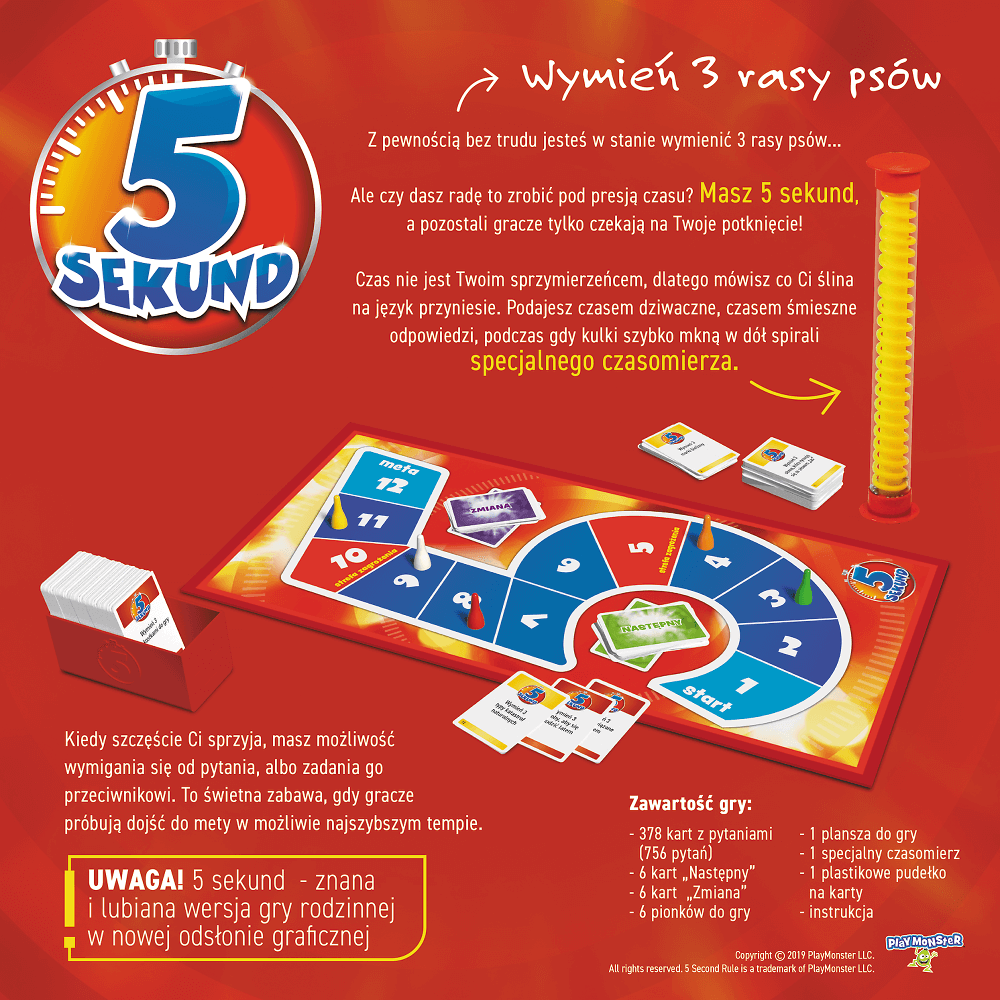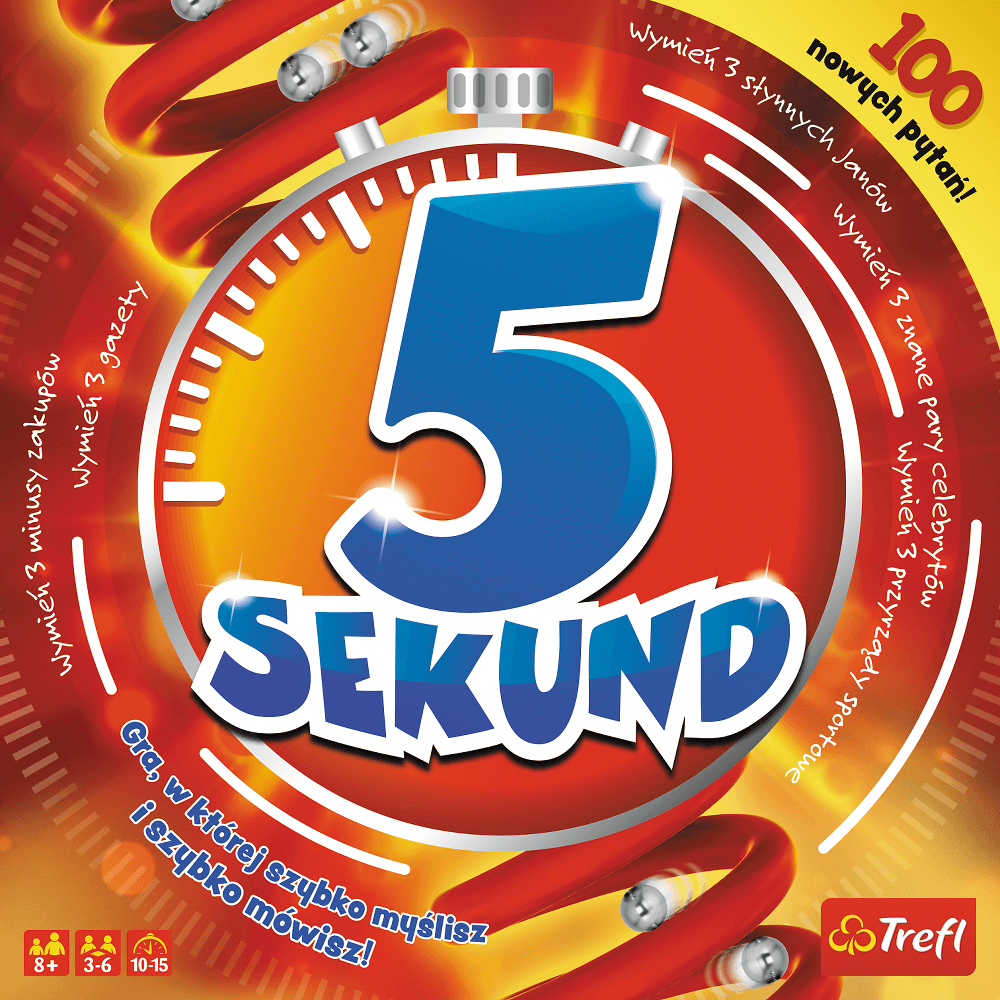 Close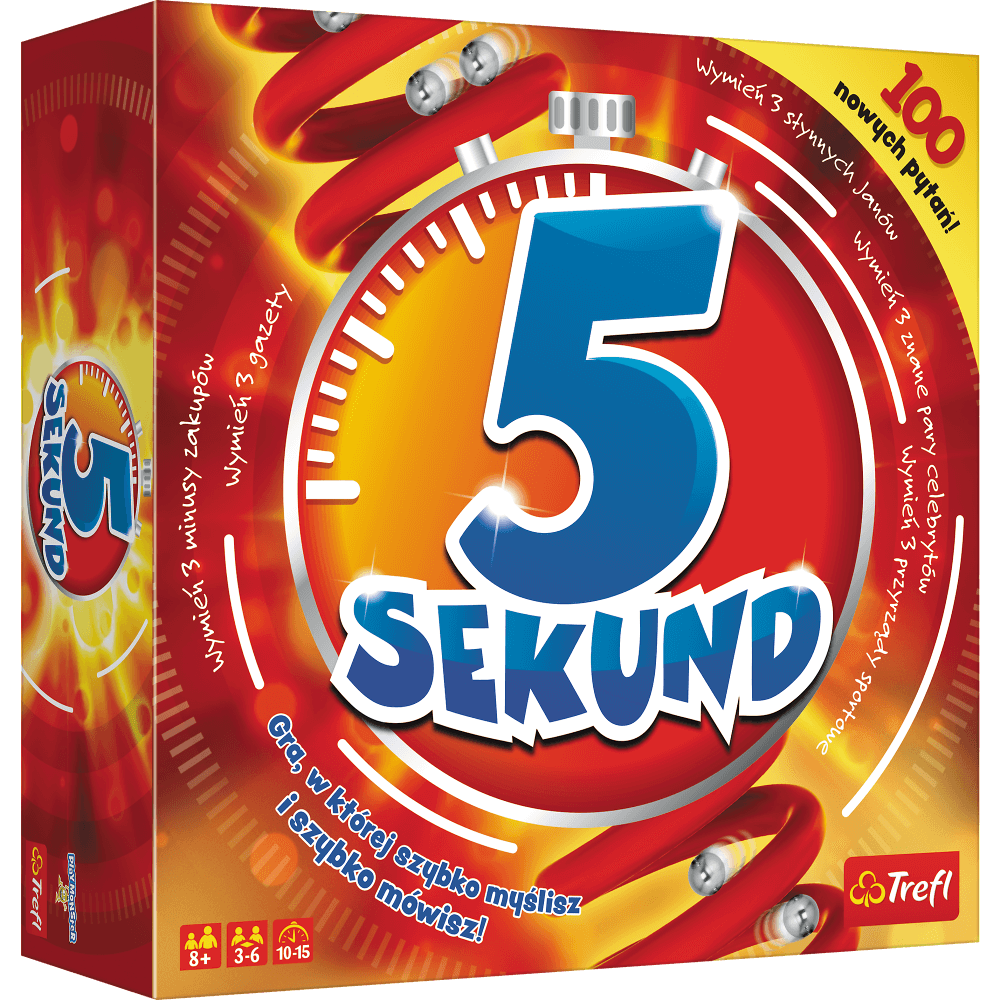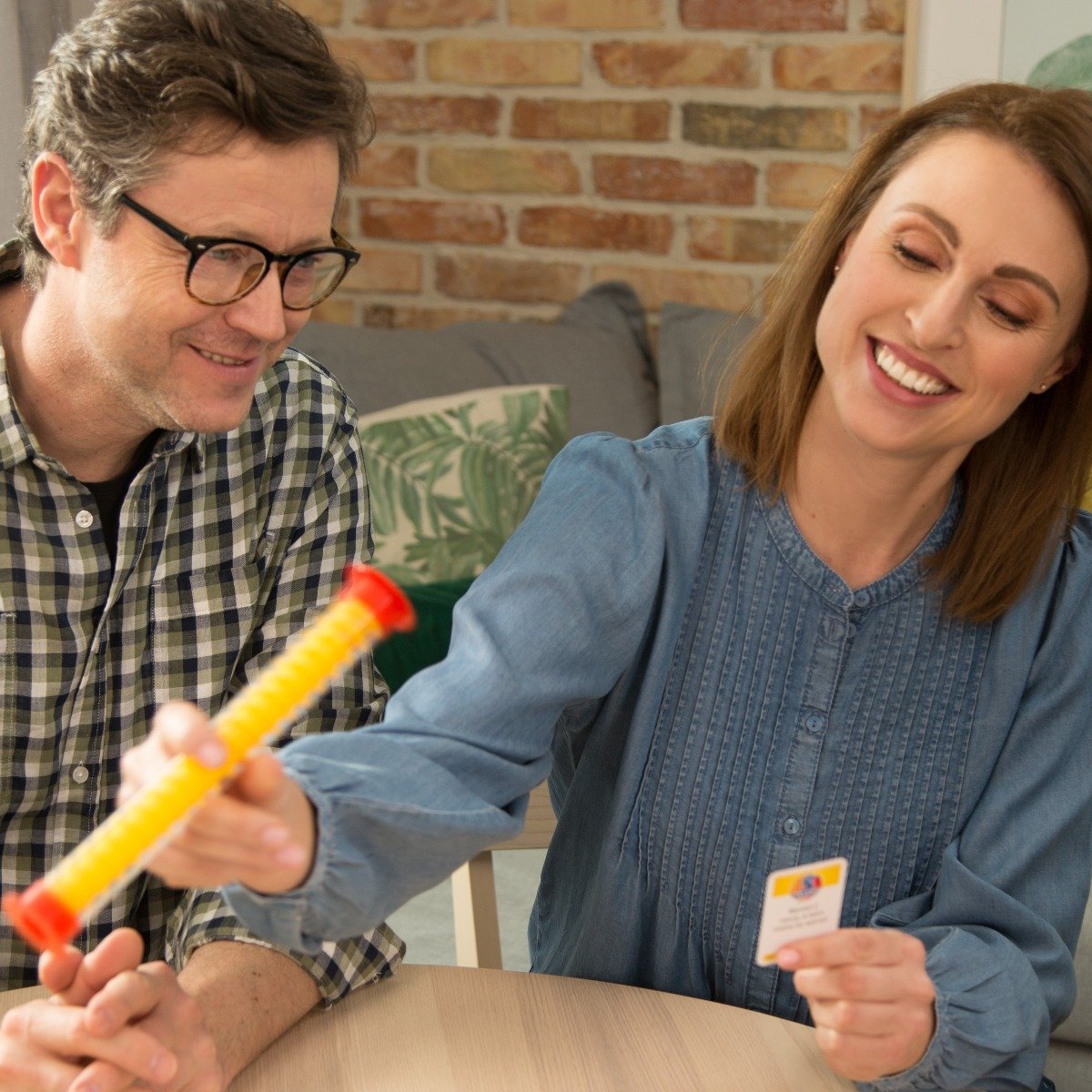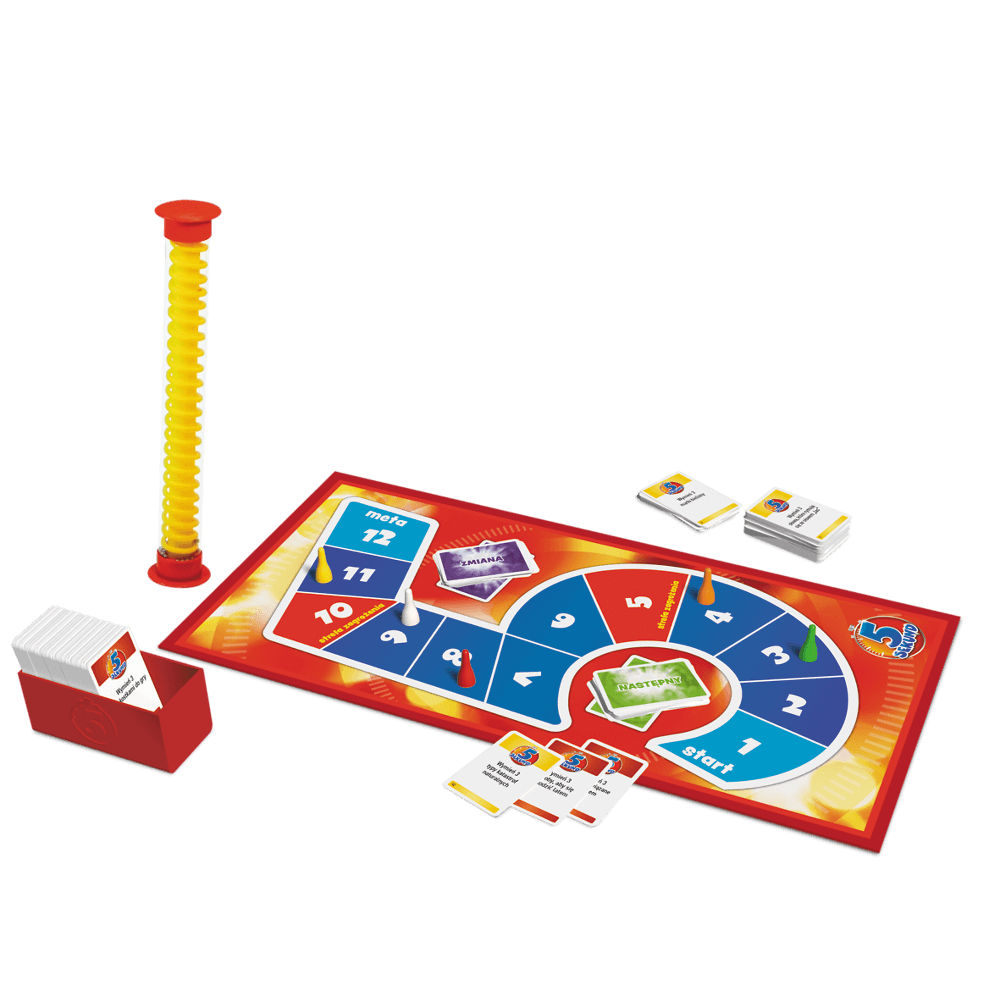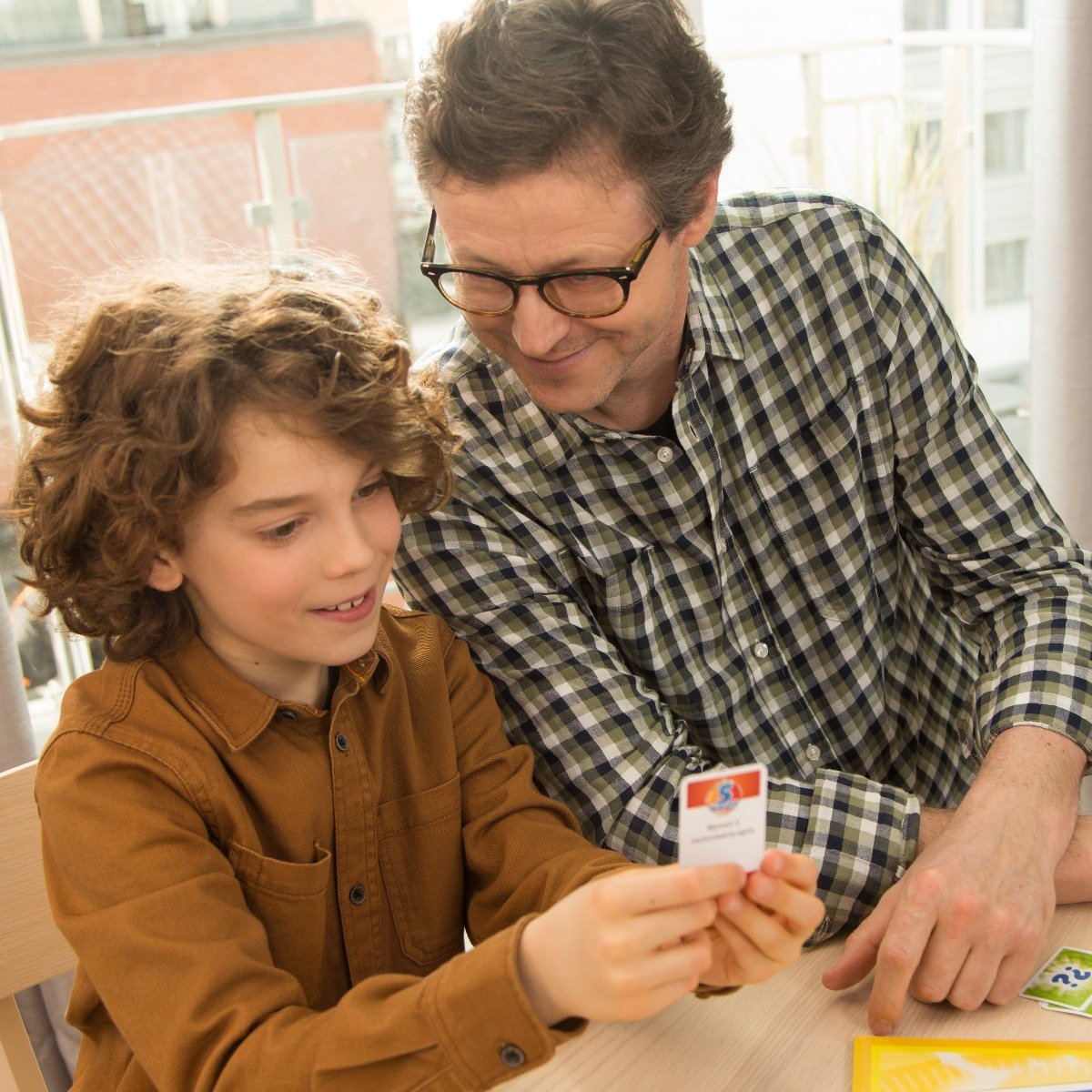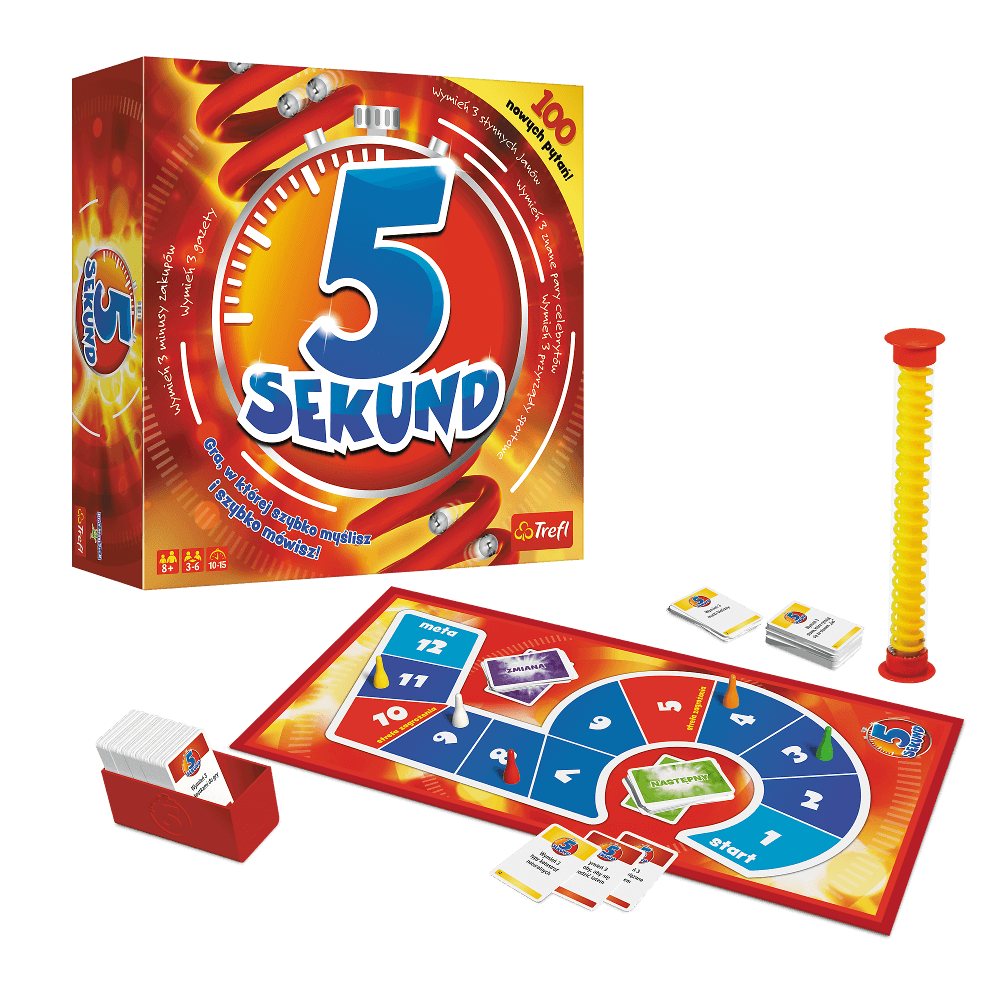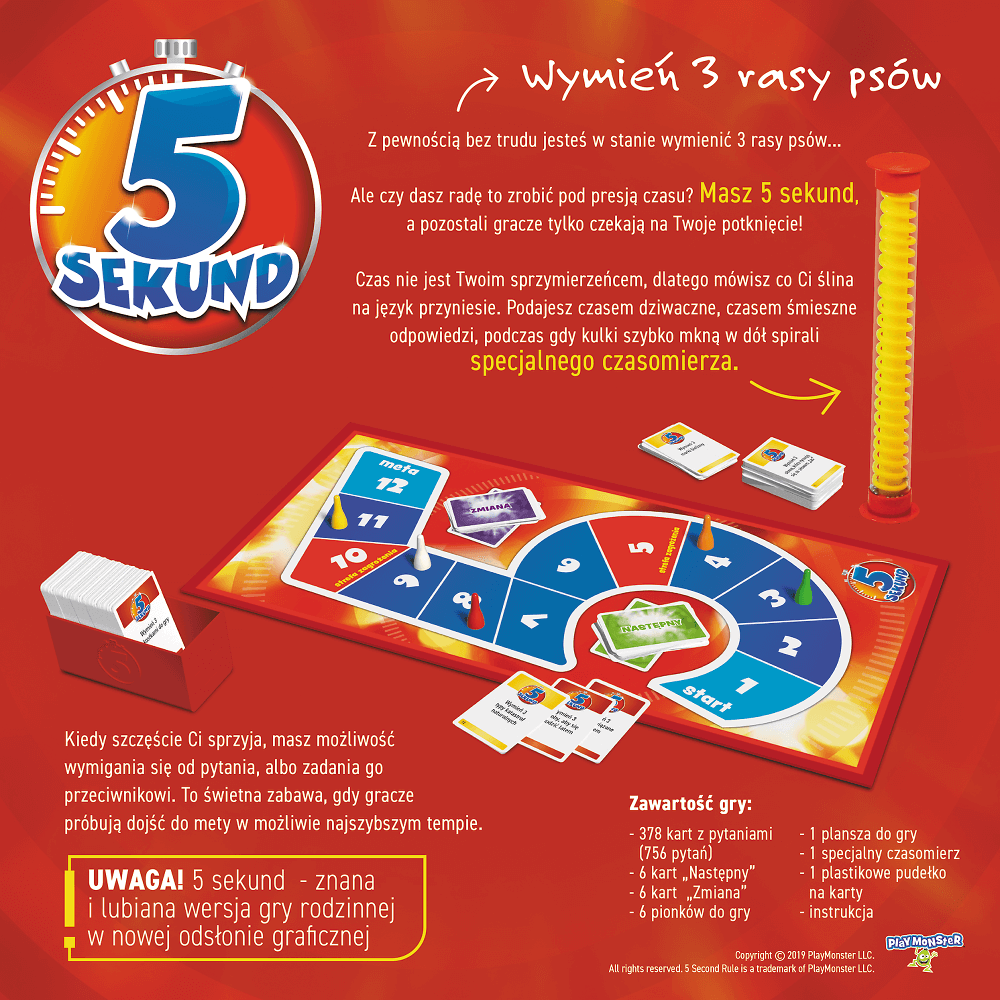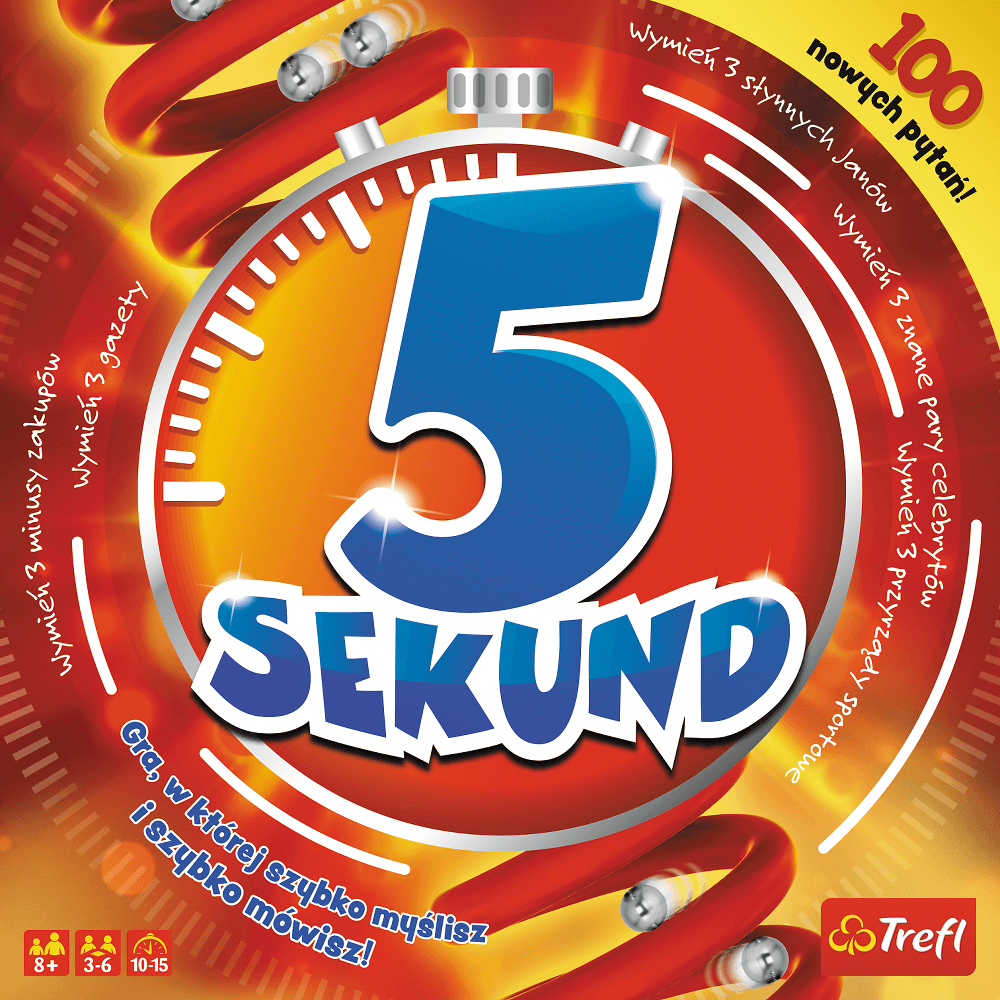 Product content
378 kart z pytaniami (756 pytań),
6 kart "Następny",
6 kart "Zmiana",
6 pionków do gry,
plansza do gry,
1 specjalny czasomierz,
1 pudełko na karty,
instrukcja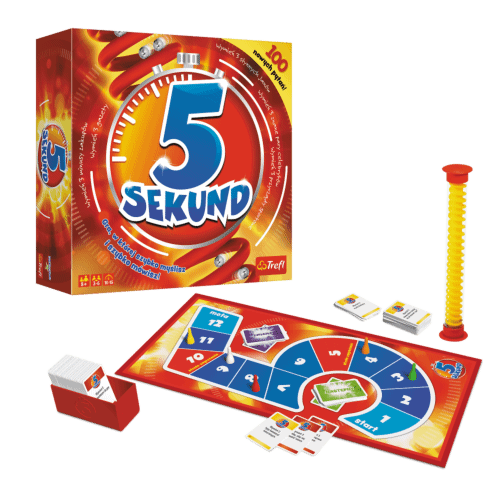 Detailed information
European Article Number: 5900511017786
Product code: 01778
Wymiar opakowania zbiorczego (mm): 5,85
Liczba pudełek w opakowaniu zbiorczym (szt): szt
Waga opakowania zbiorczego (kg): 0.920000
5900511017786
5 sekund
Gra, w której szybko myślisz i szybko mówisz!
Gracze ustawiają na środku pudełko z kartami i losują pytanie, na które odpowiada gracz siedzący na Gorącym Krześle.
Kiedy usłyszy pytanie, wystartuje czasomierz odmierzający dokładnie 5 sekund przeznaczonych na udzielenie 3 poprawnych odpowiedzi. Zrób to jednocześnie: wymyśl odpowiedzi, kontroluj czas i postaraj się nie skupiać na rozpraszających kulkach przesuwających się po spirali czasomierza. W przypływie adrenaliny możesz nie wiedzieć, czy na pewno udzieliłeś poprawnych odpowiedzi – nie przejmuj się, Twoi przeciwnicy chętnie to ocenią!
Jeśli Ci się udało, przesuwasz swój pionek w stronę mety. Jeśli się pomyliłeś albo nie udzieliłeś 3 odpowiedzi, pytanie przechodzi na następnego gracza. Zrobi się gorąco, bo odpowiedzi nie mogą się powtarzać. Wygrywa ten, komu uda się najszybciej przejść planszę.
Masz tylko 5 sekund...
Gracze mogą posłużyć się kartami, dzięki którym zamienią pytanie lub przekażą je przeciwnikowi. Decyzję trzeba podjąć w 5 sekund: grać, czy ryzykować, że przeciwnik odpowie poprawnie? Uważaj w strefie zagrożenia – jeśli tu jesteś, nie możesz być pewien, czy zaraz znajdziesz się na mecie, czy stracisz kolejkę. Pewne jest, że będziesz się świetnie bawić! Możliwość rozgrywki bez planszy!