Notify me when product will be available:
Ego Emocje to zupełnie nowa odsłona popularnej gry towarzyskiej, w której zadaniem graczy jest określenie ich podejścia do różnych, często nieoczywistych i zaskakujących tematów.
Shipping orders
in 48h
Fast
delivery
Payments
with PayPal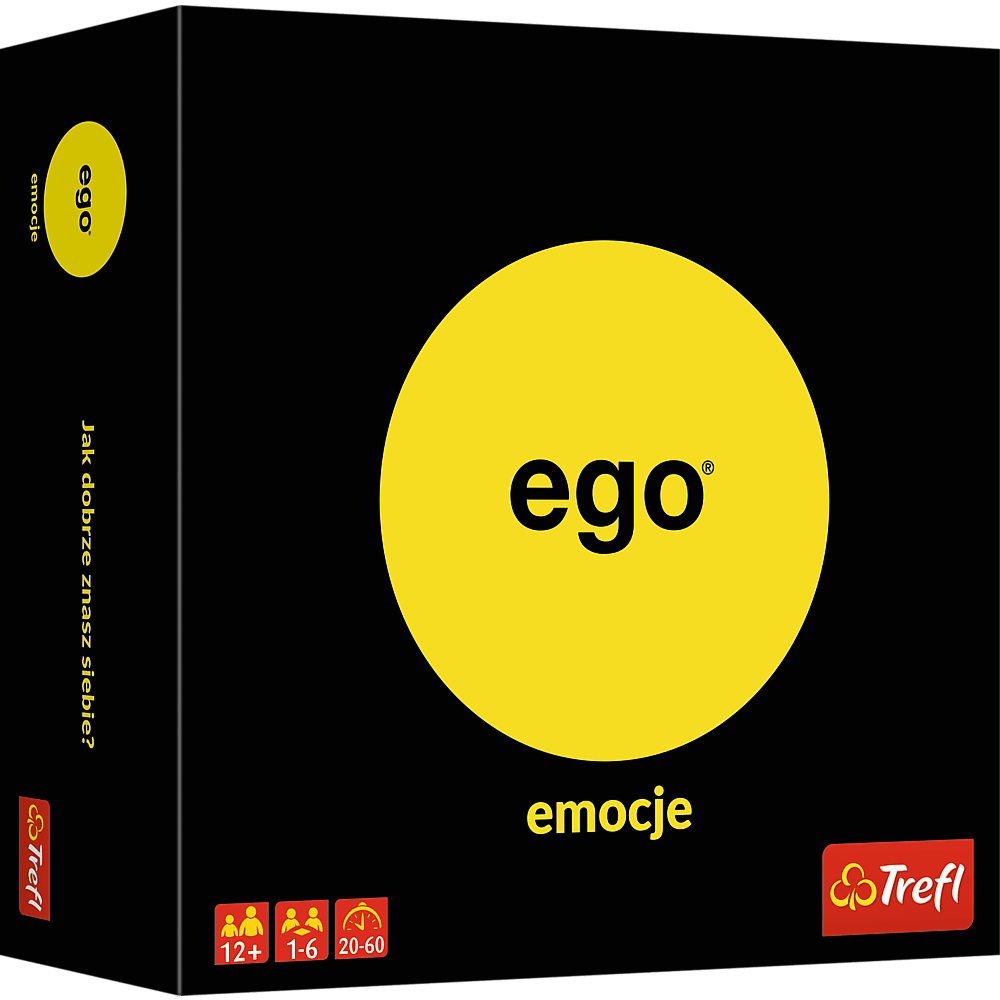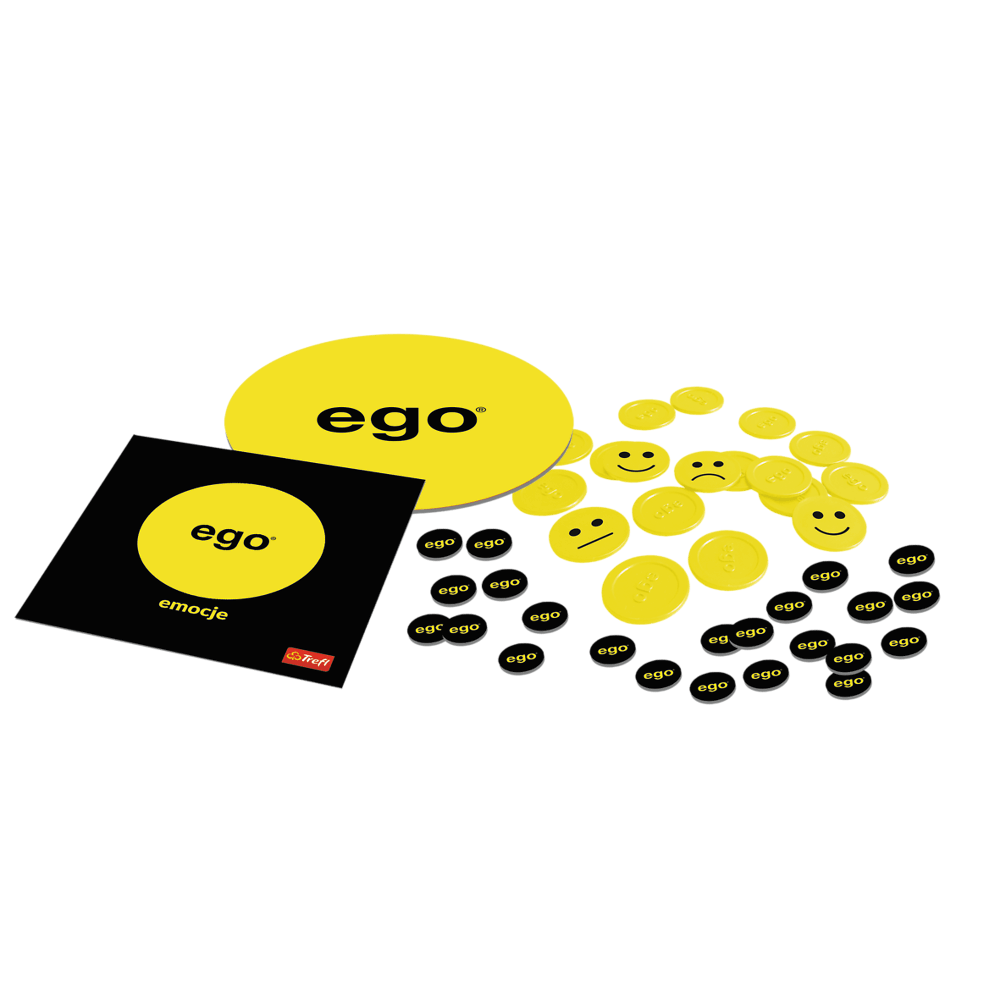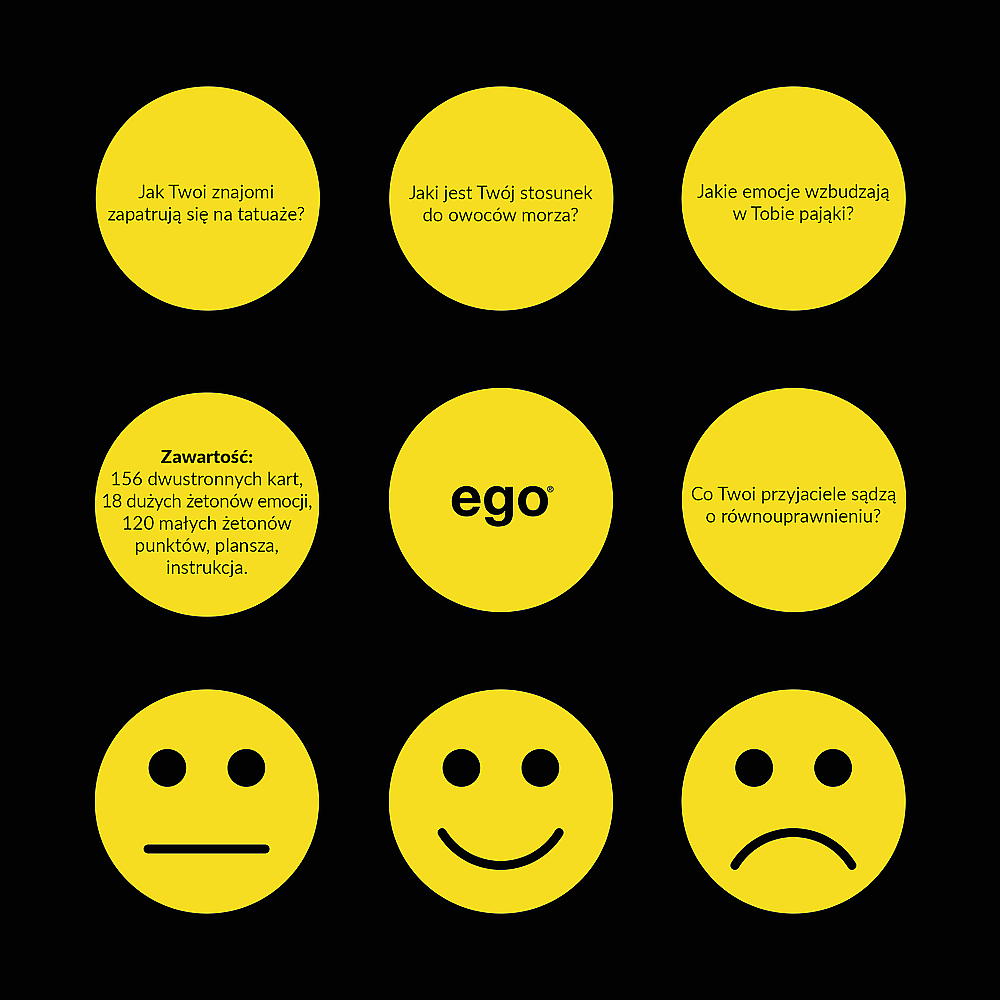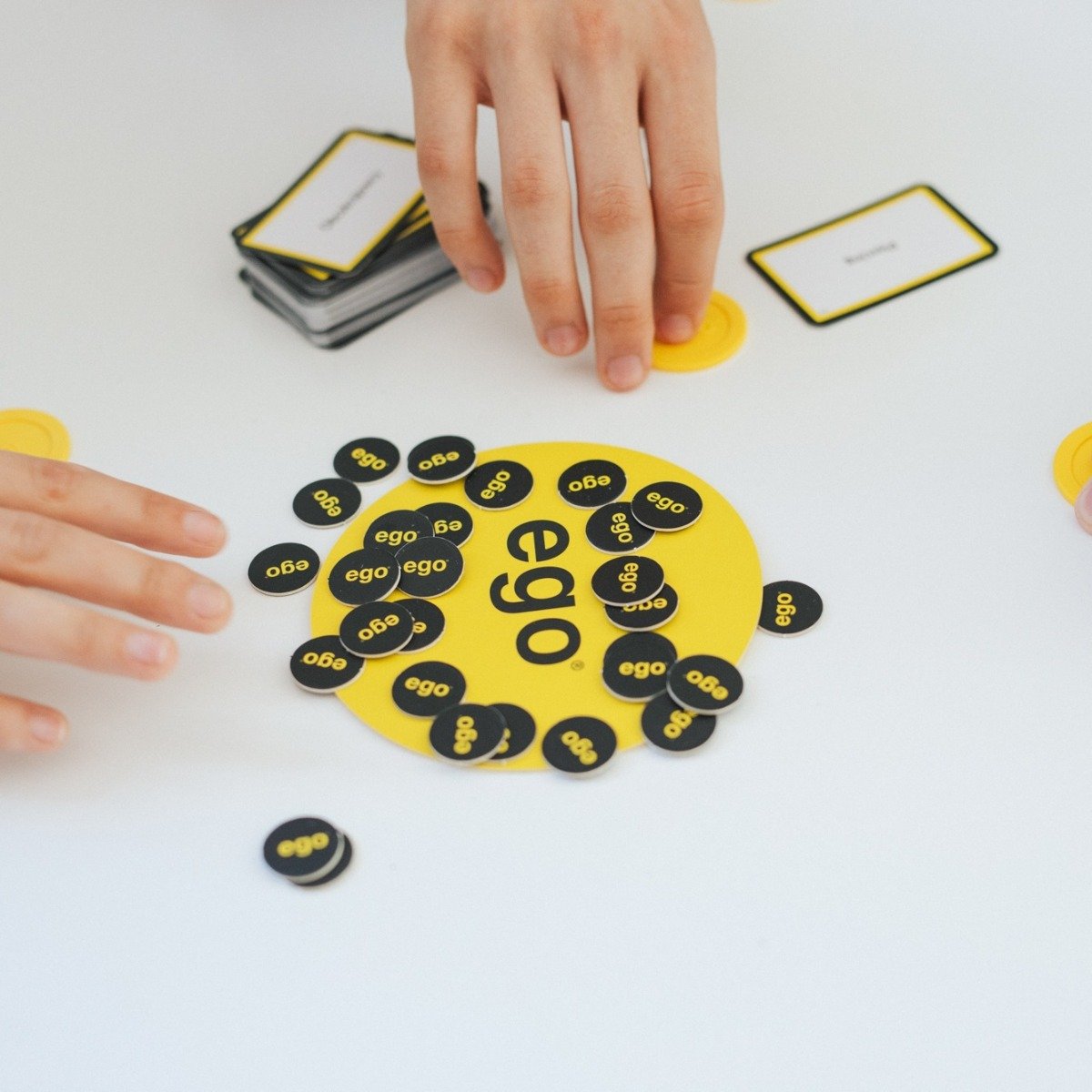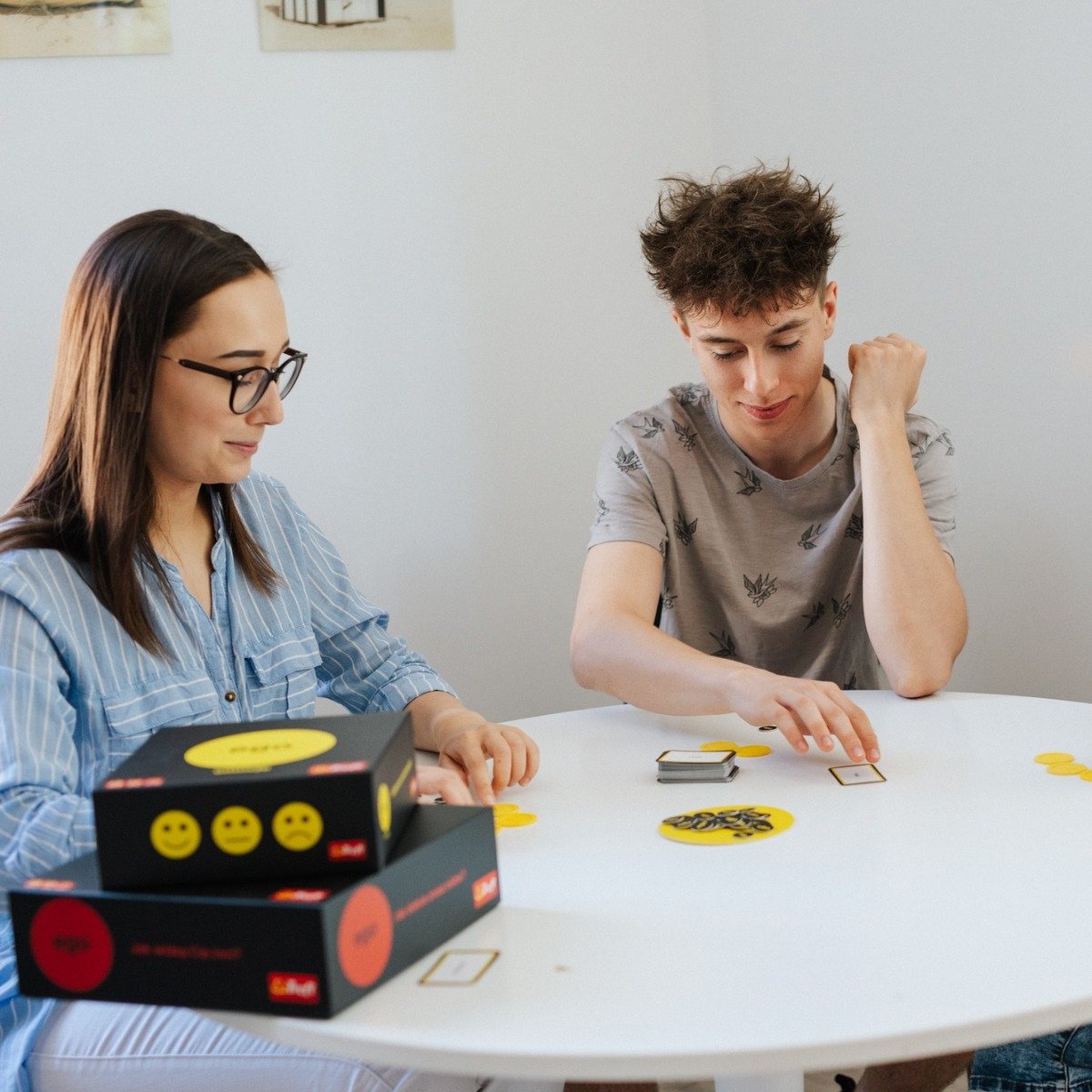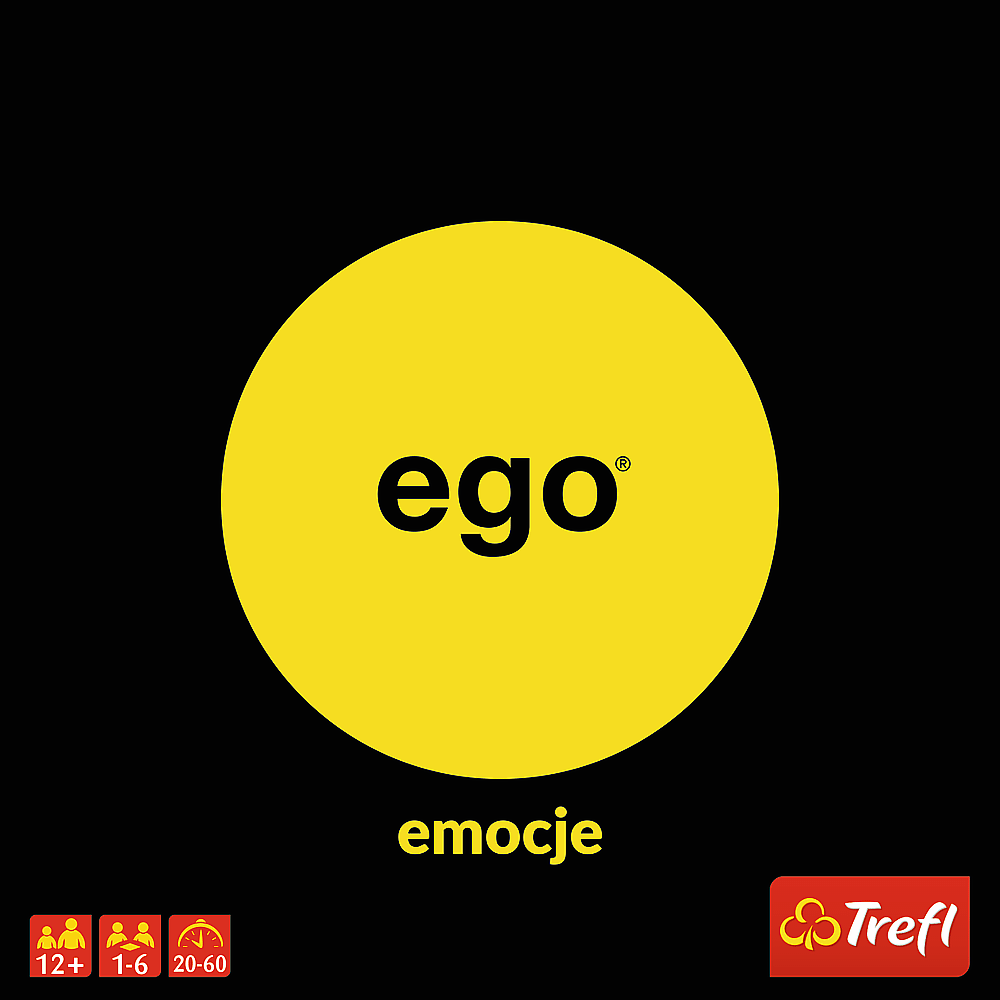 Close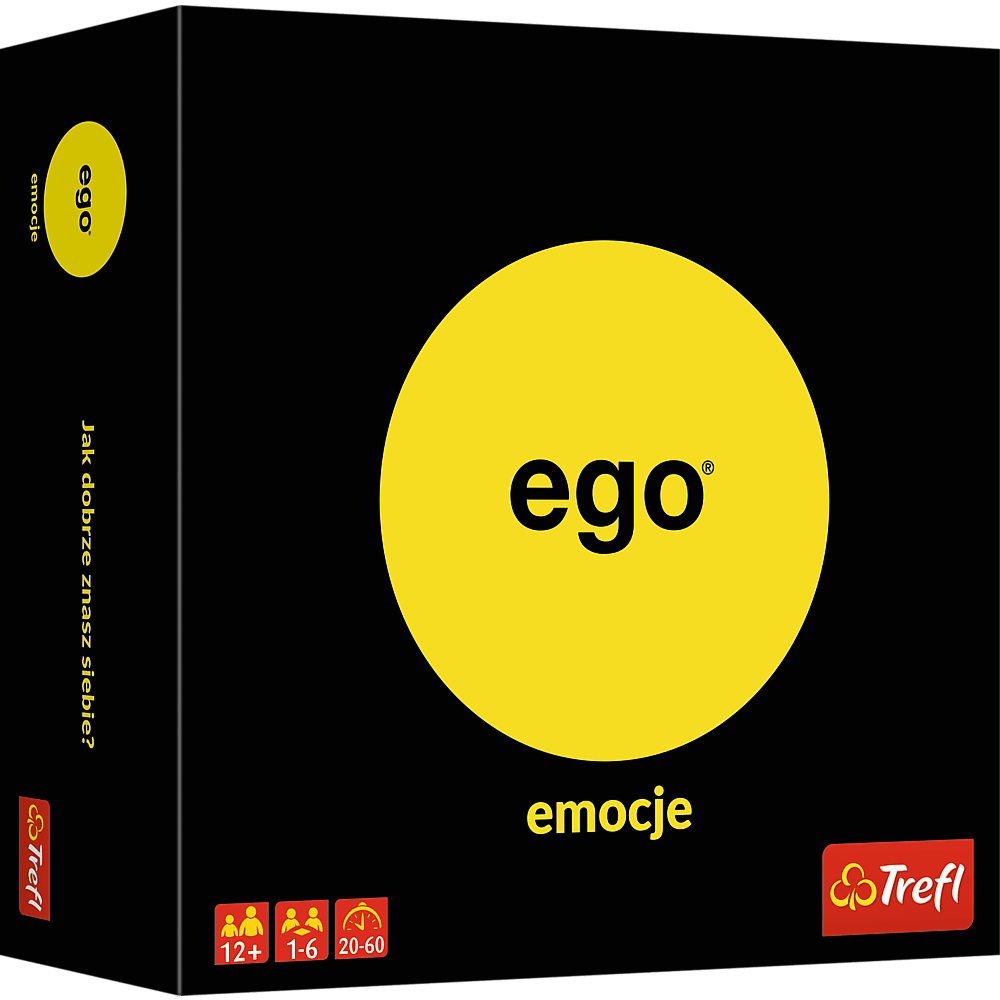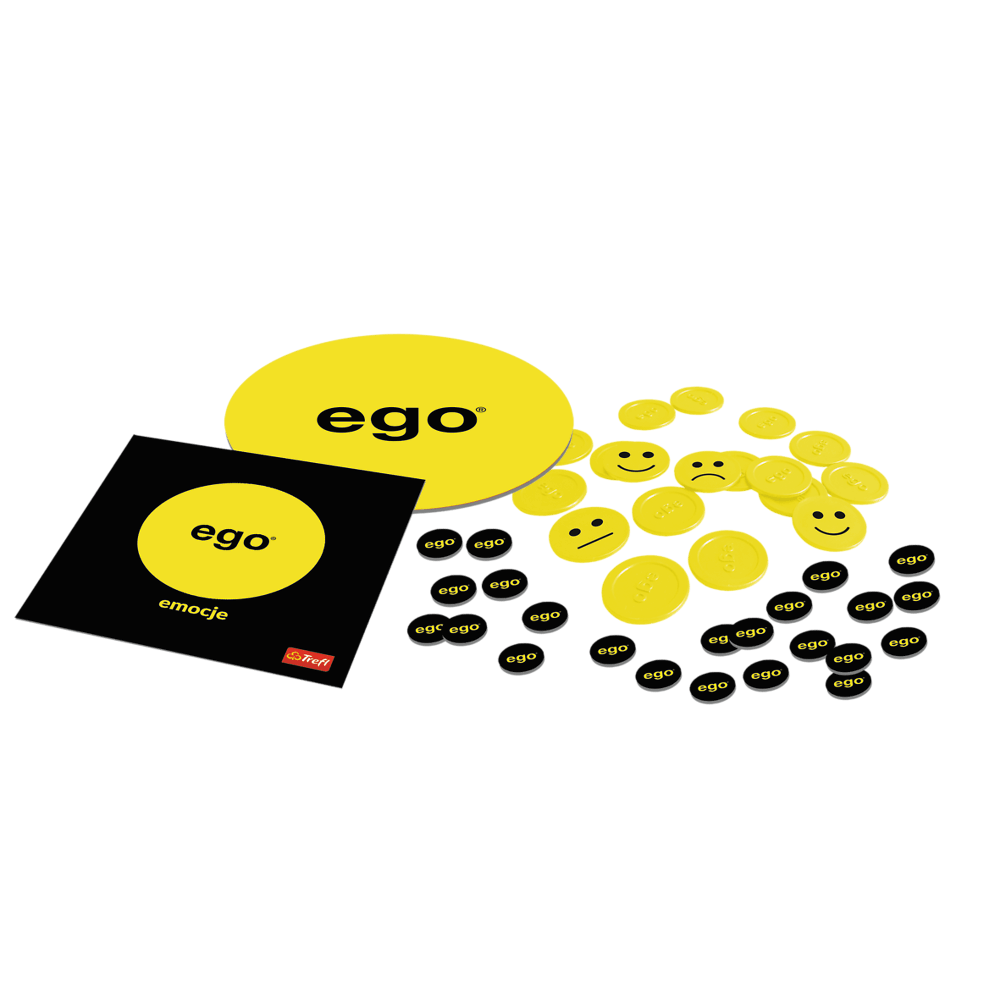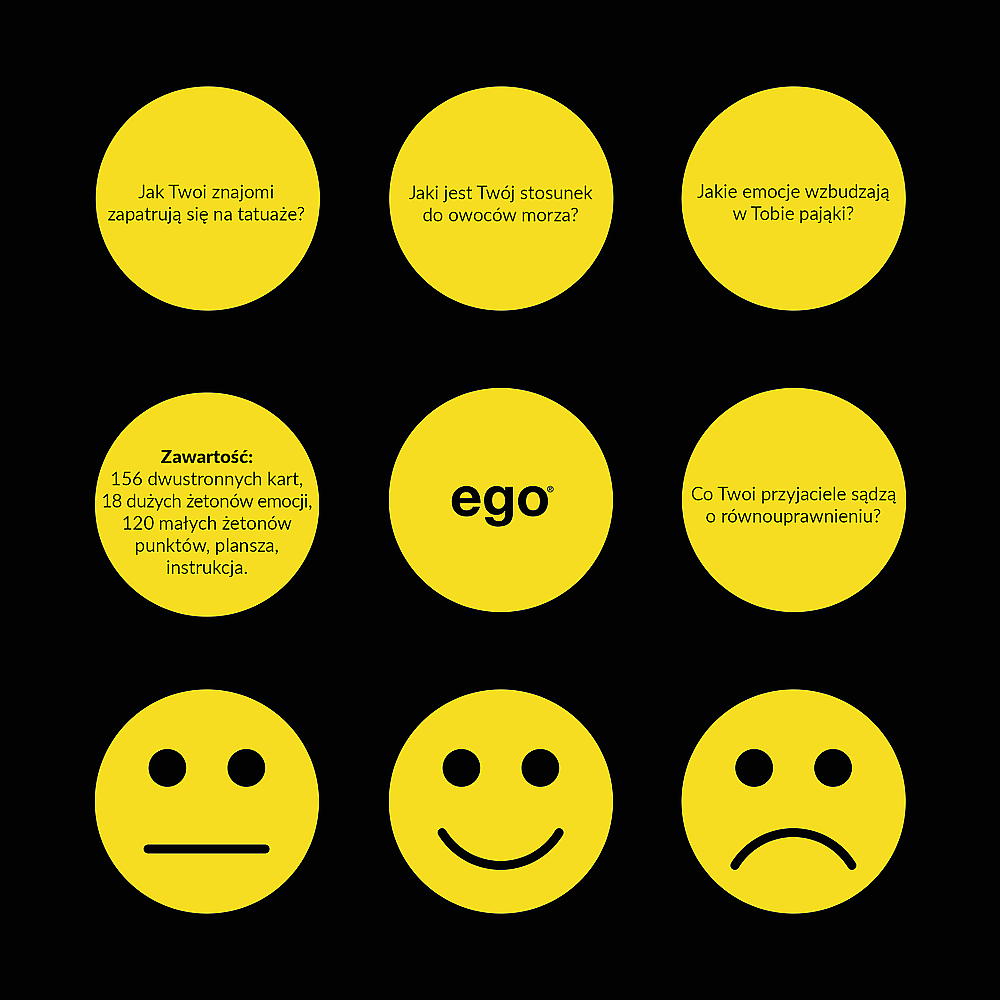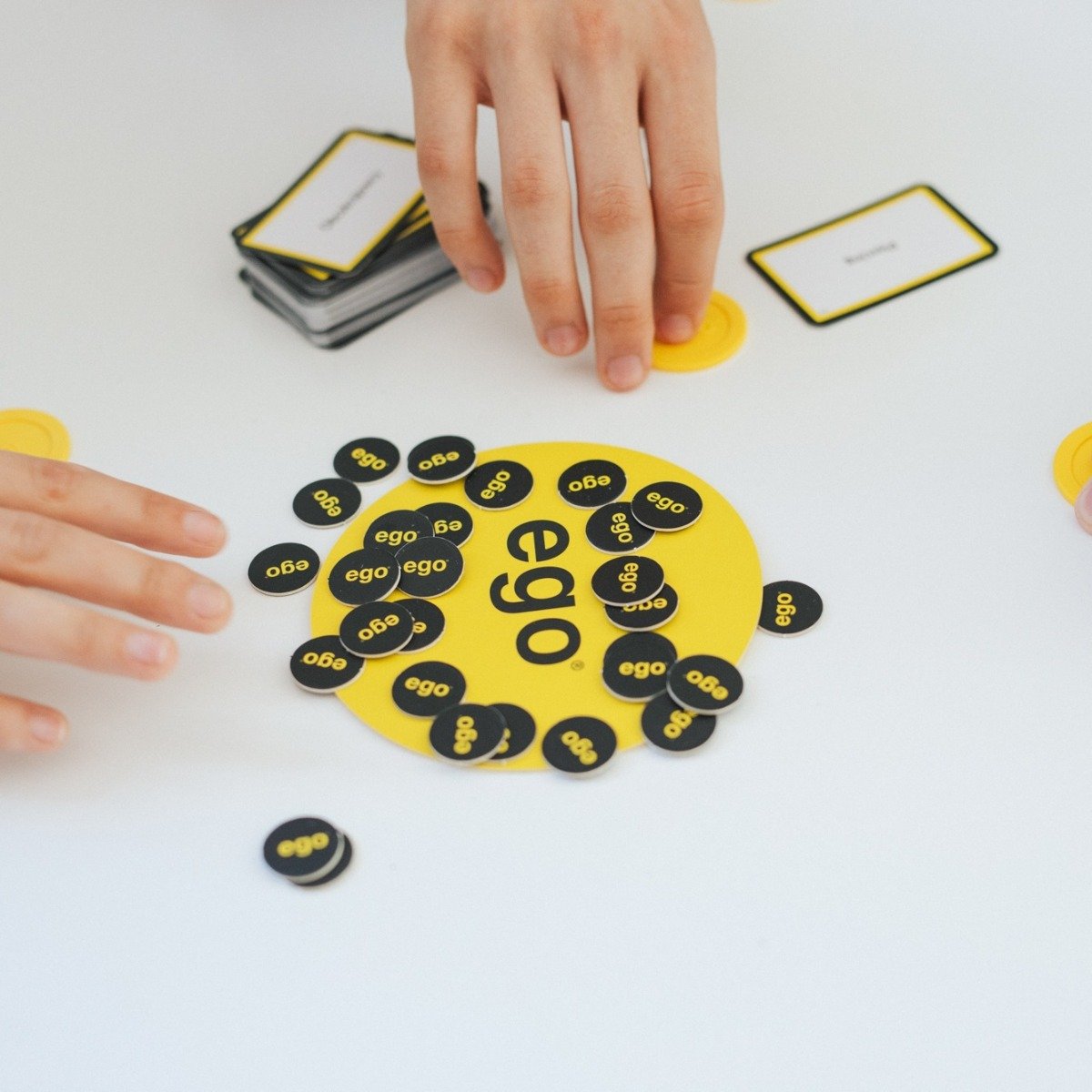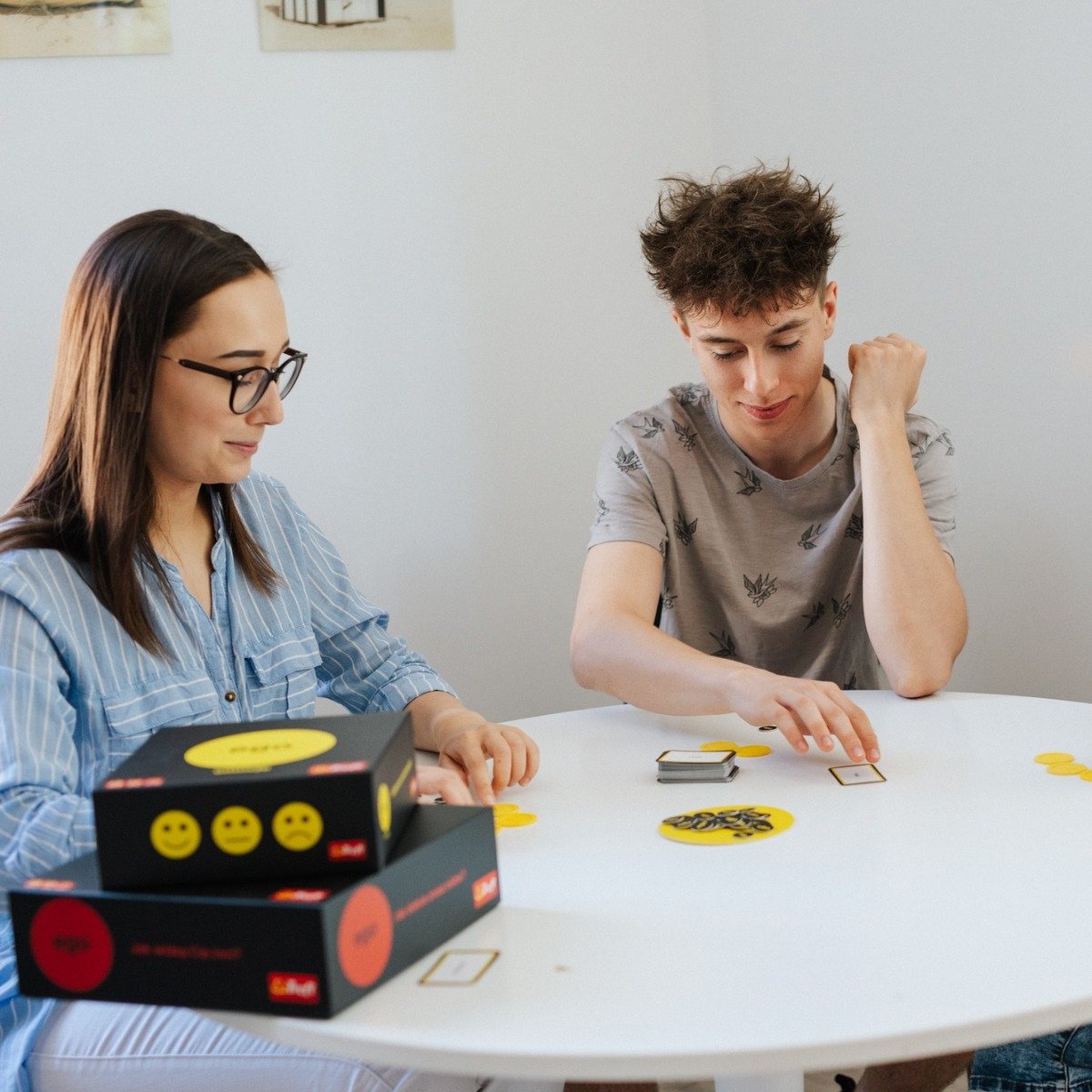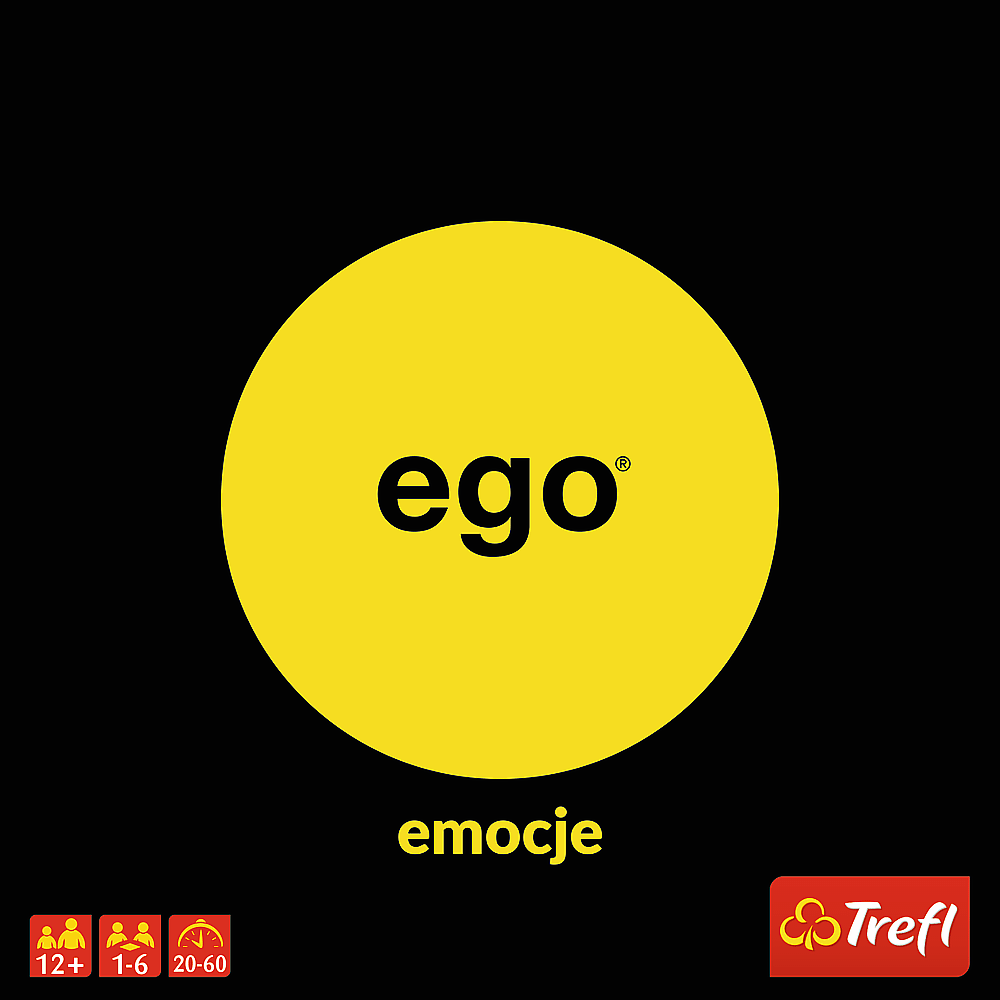 Product content
156 dwustronnych kart,
18 dużych żetonów emocji,
120 małych żetonów punktów,
plansza,
instrukcja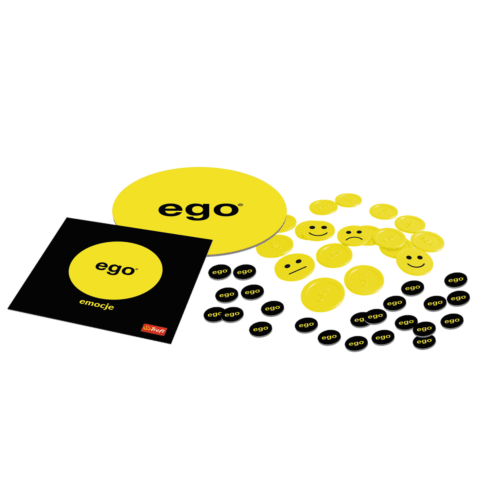 Detailed information
European Article Number: 5900511017779
Product code: 01777
Wymiar opakowania zbiorczego (mm): 3,18
Liczba pudełek w opakowaniu zbiorczym (szt): szt
Waga opakowania zbiorczego (kg): 0.480000
5900511017779
Na czym polega gra Ego?
Aby rozpocząć grę, zawodnik losuje pytanie z puli. Jest ich aż 400, co minimalizuje ryzyko powtórzenia pytania i czyni grę jeszcze ciekawszą. Po wylosowaniu pytania gracz czyta je na głos. O co możesz zostać zapytany? O zazdrość, o sprawy społeczne, o kwestie rodzinne, o kolory, o IQ i wiele, wiele innych! Nie ma tabu, jest wielkie Ego! Po odczytaniu pytania narrator odkłada żeton ze swoją odpowiedzą. Pozostali uczestnicy próbują odgadnąć jego wybór. W zależności od tego jak dobrze go znają, mogą obstawić 1 lub 2 żetony, które podwoją lub stracą w zależności, czy wskazali poprawną odpowiedź. Obierz dobrą strategię i przypomnij sobie wszystkie szczegóły z życia przyjaciół.