Notify me when product will be available:
Zestaw Tut Tut Autka® Odlotowe Lotnisko to podniebne przygody i masa zabawy dla dzieci już od 1 roku życia. Zabawka zawiera tory połączone ze stacją lotniska, na której znajduje się wyrzutnia. Z jej pomocą można wysłać samolot - autko Jet w podniebną podróż wśród chmur. Samolot może również bezpiecznie wylądować, wystarczy przekręcić radar w prawą stronę, a samolot podejdzie do lądowania. Zestaw zawiera autko samolot Jet oraz aż 6 Punktów Rozpoznających Pojazdy® Zestaw łączy się z innymi zestawami oraz autkami z serii Tut Tut Autka®
Shipping orders
in 48h
Fast
delivery
Payments
with PayPal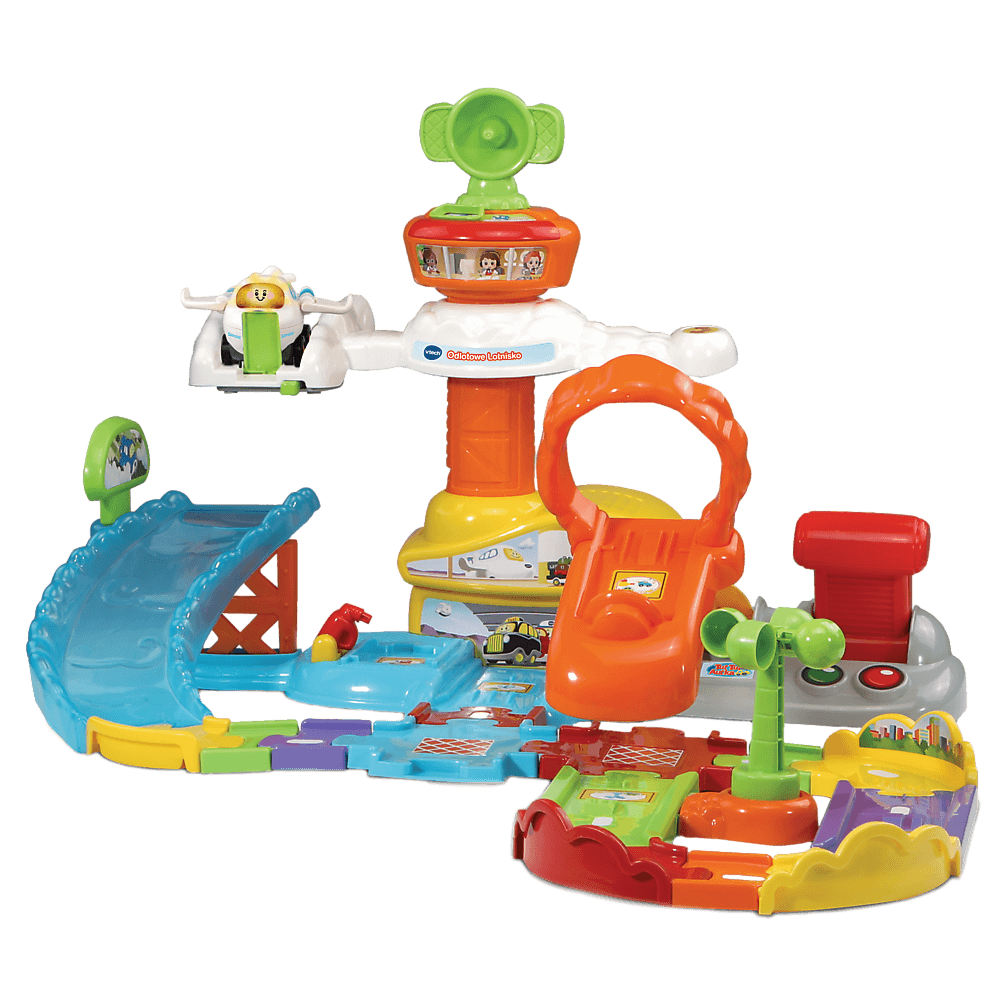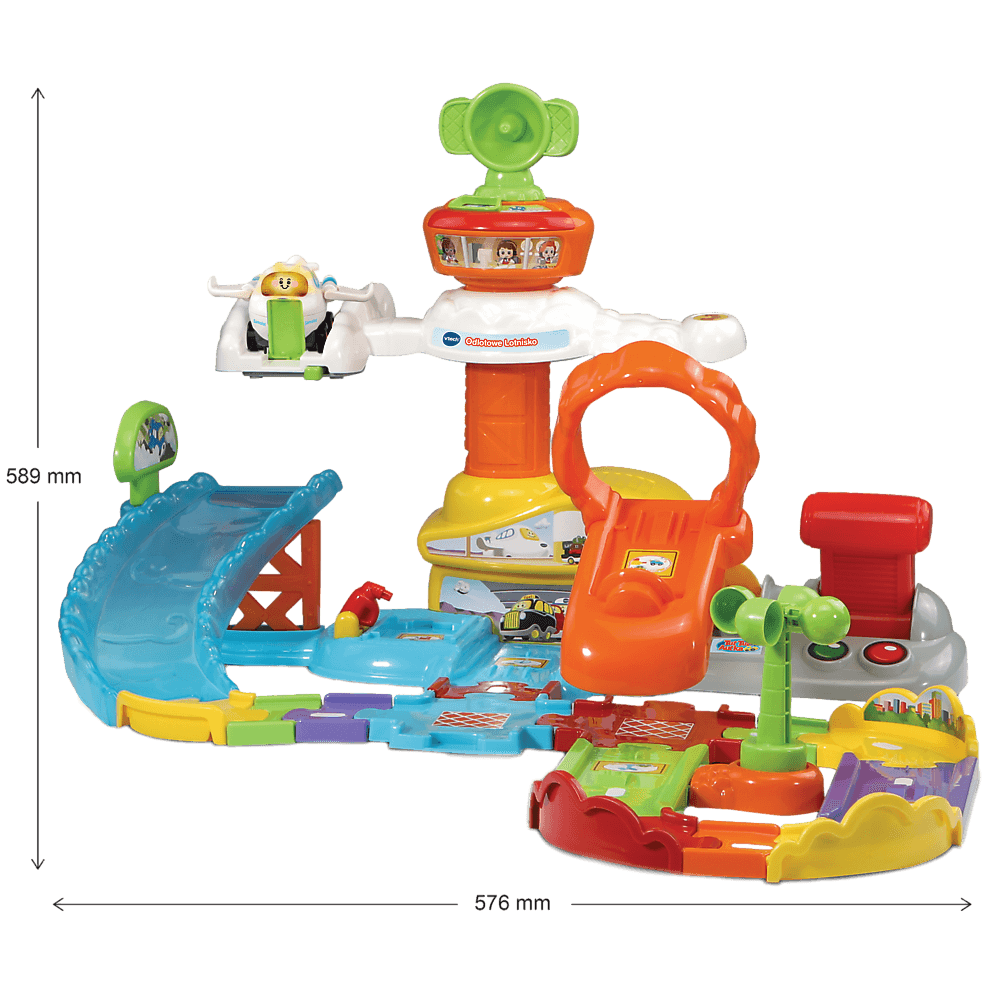 Close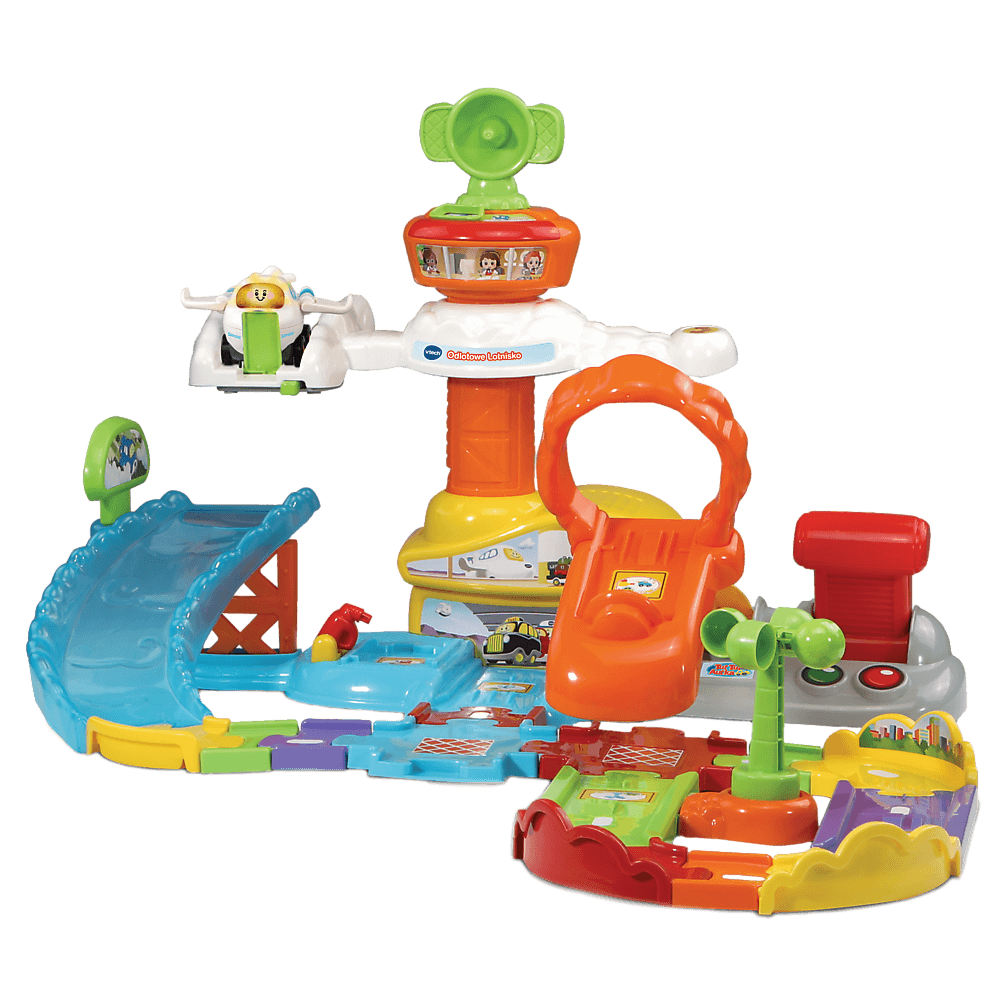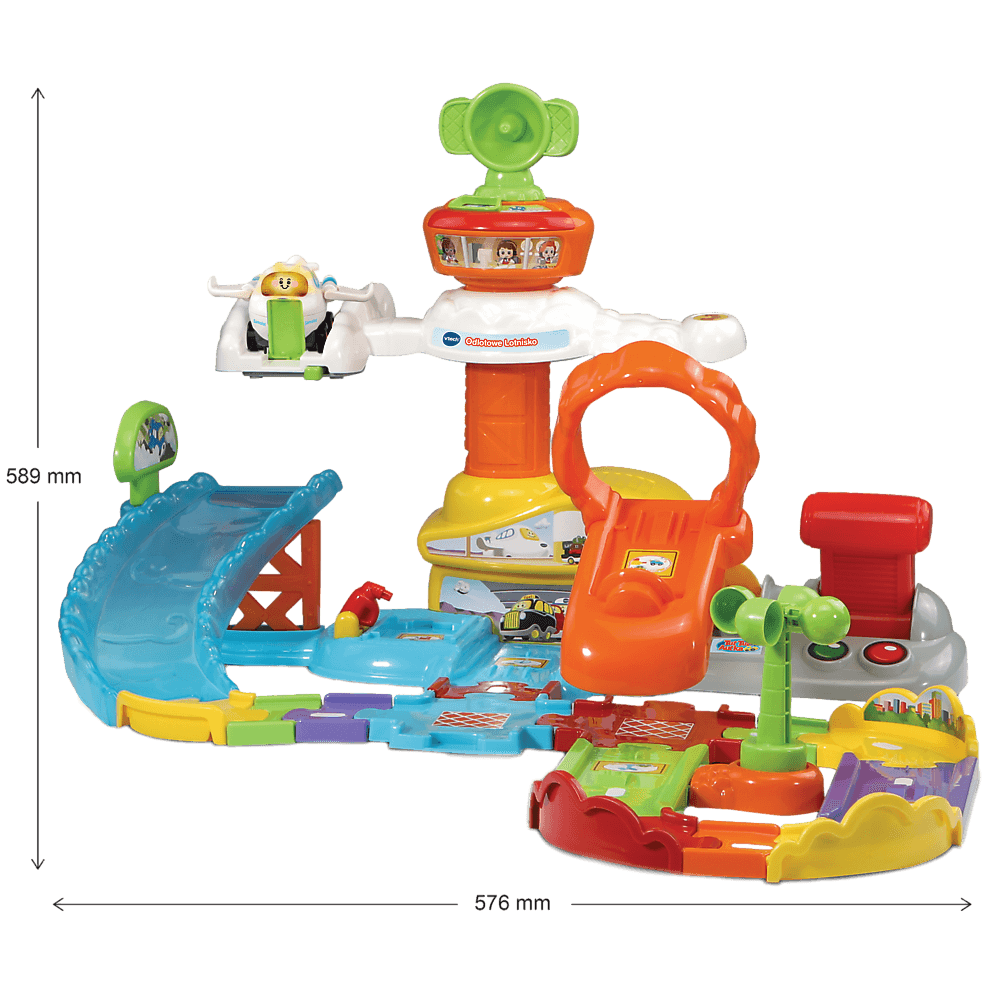 Detailed information
European Article Number: 5900511612417
Product code: 61241
Wymiar opakowania zbiorczego (mm): 9,56
Liczba pudełek w opakowaniu zbiorczym (szt): szt
Waga opakowania zbiorczego (kg): 1.980000
5900511612417
Akademia VTech
Odlotowe lotnisko z serii Tut Tut Autka
"Akademia VTech" jest serią krótkich filmów, w których nasza ekspertka Beata opowiada o zabawkach marki VTech. Z filmu dowiecie się o najważniejszych cechach i funkcjach edukacyjnych każdej z prezentowanych zabawek. 
W tym odcinku "Akademii VTech" prezentujemy zestawy interaktywnych samochodzików serii Tut Tut Autka. Zobaczcie, jakie funkcjonalności i opcje zabawy oferuje zestaw Odlotowe Lotnisko, który z pewnością pokochają mali wielbiciele podniebnych podróży.
Tut Tut Autka są zabawkami ogólnorozwojowymi, które przeznaczone są dla dzieci już od pierwszego roku życia. Specjalny kształt samochodzików został dopasowany do małych, dziecięcych rączek, a różnorodne elementy zestawów stymulują motorykę, zręczność oraz umiejętności językowe.