Bestseller
Mushrooming The Treflik Family
Notify me when product will be available:
Nowa odsłona bestsellerowej gry z bohaterami popularnej bajki dla dzieci. Zapraszamy na Grzybobranie z Rodziną Treflików. Kto z Was okaże się sprytniejszy w wyścigu po grzybki? Las w krainie Treflików jest naprawdę ogromny, a grzybków jest niewiele. Kto z Was zdobędzie ich najwięcej?
Shipping orders
in 48h
Fast
delivery
Payments
with PayPal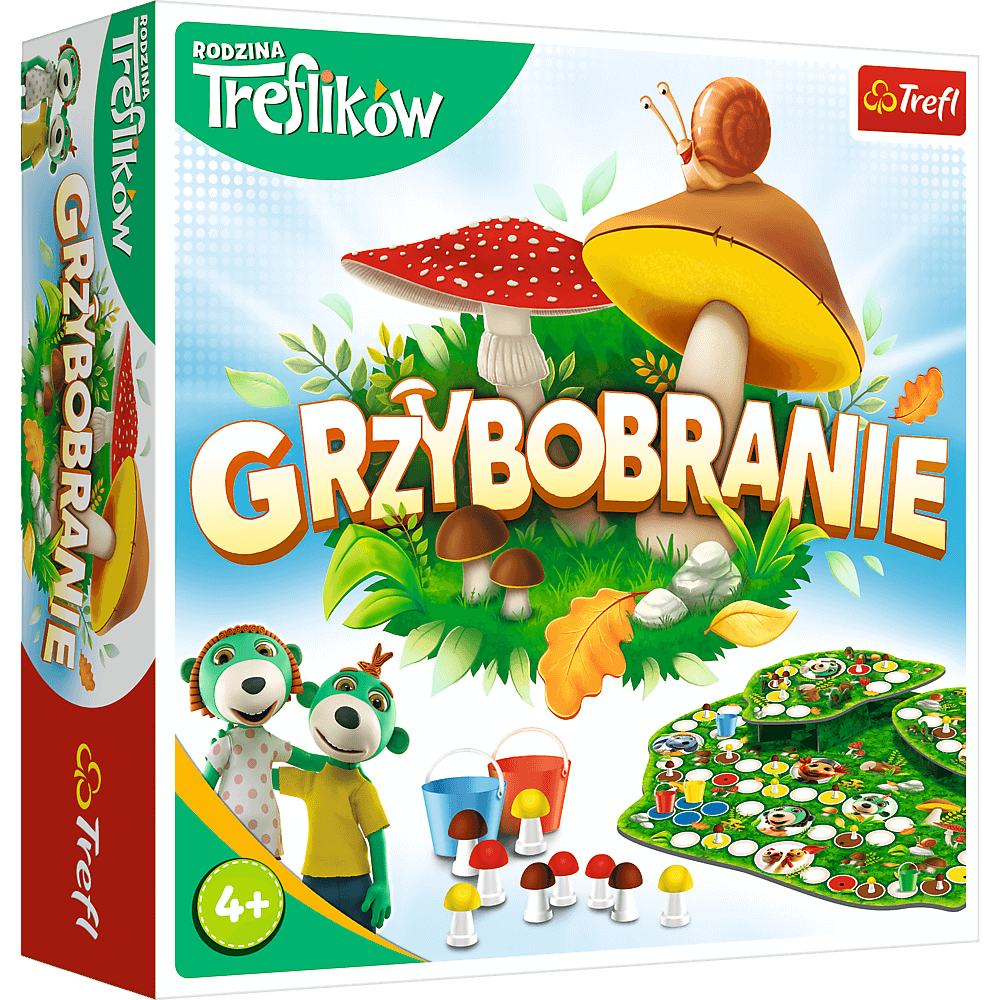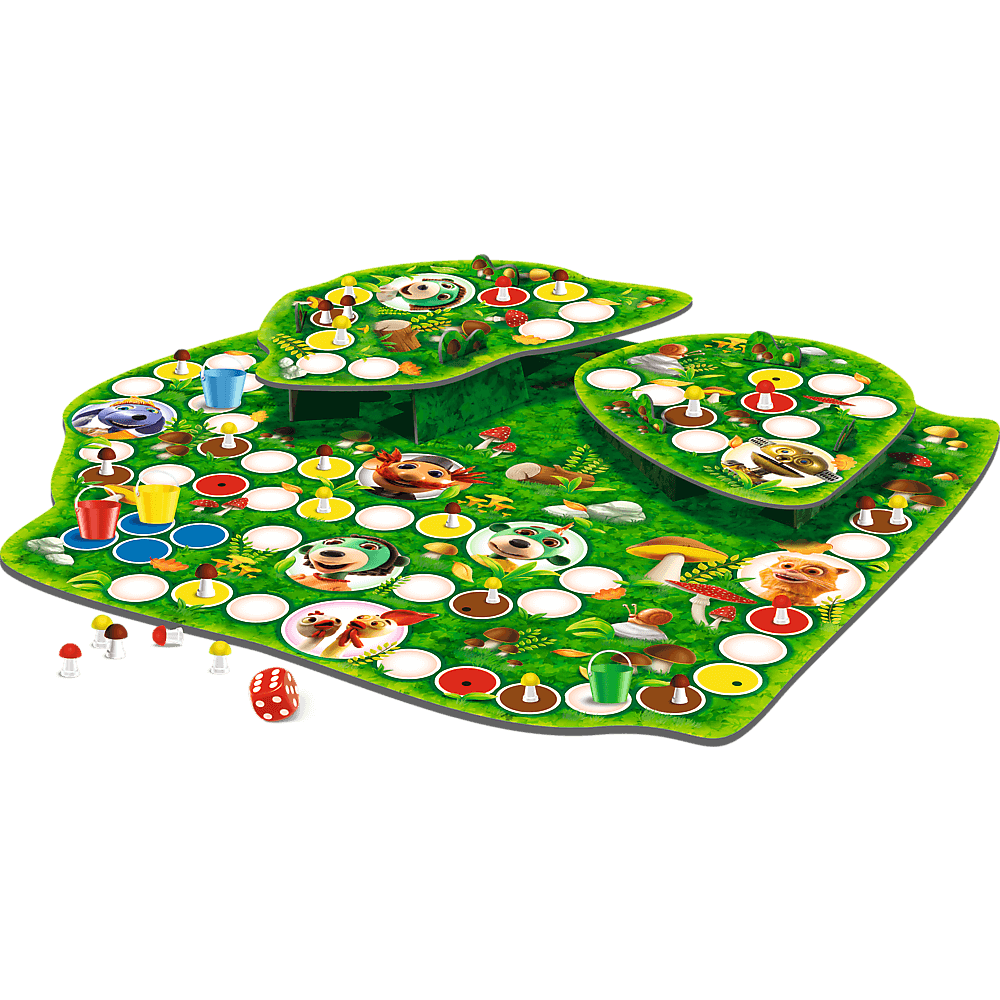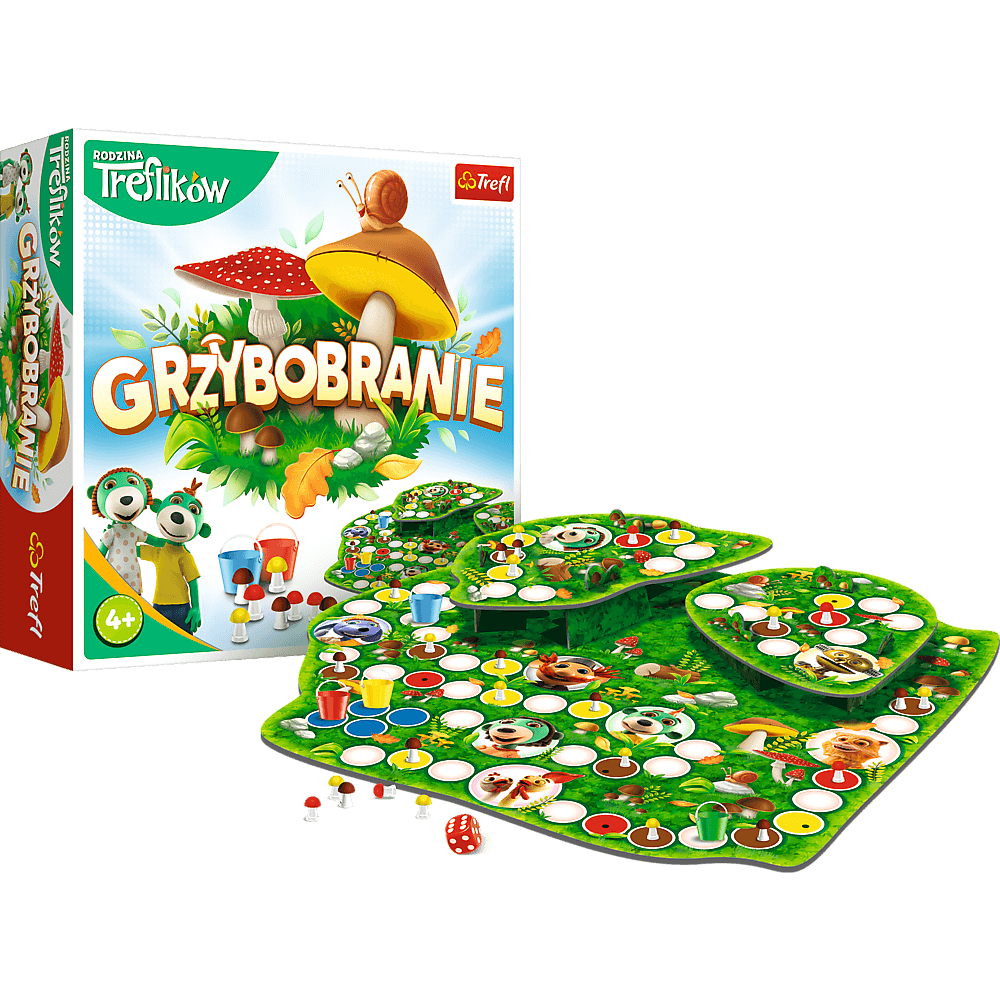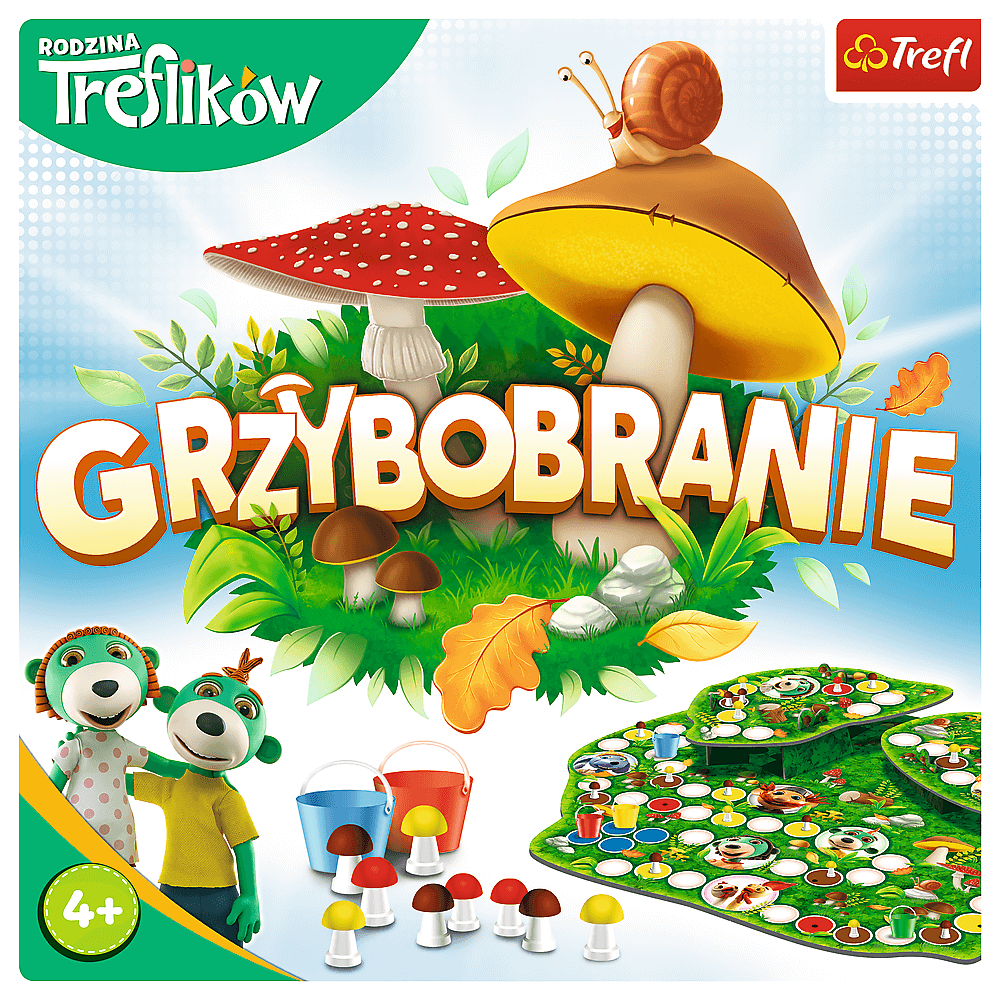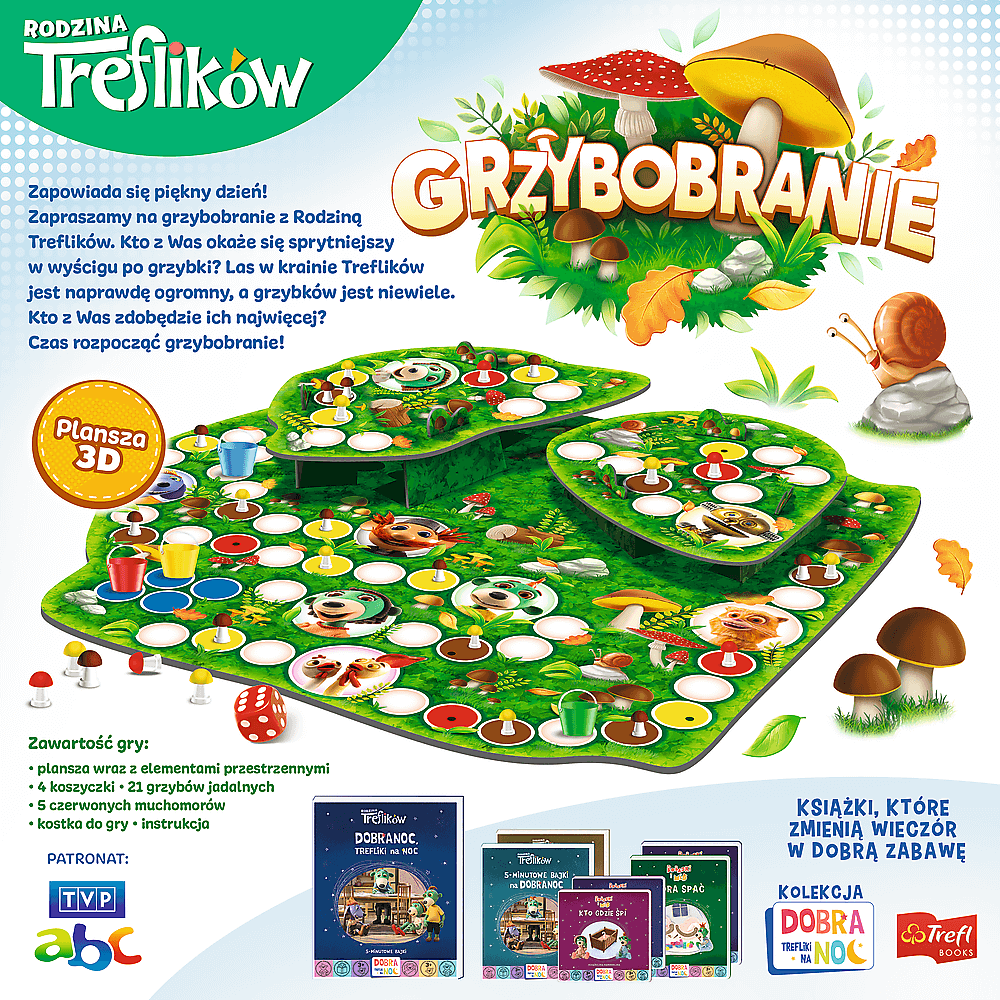 Close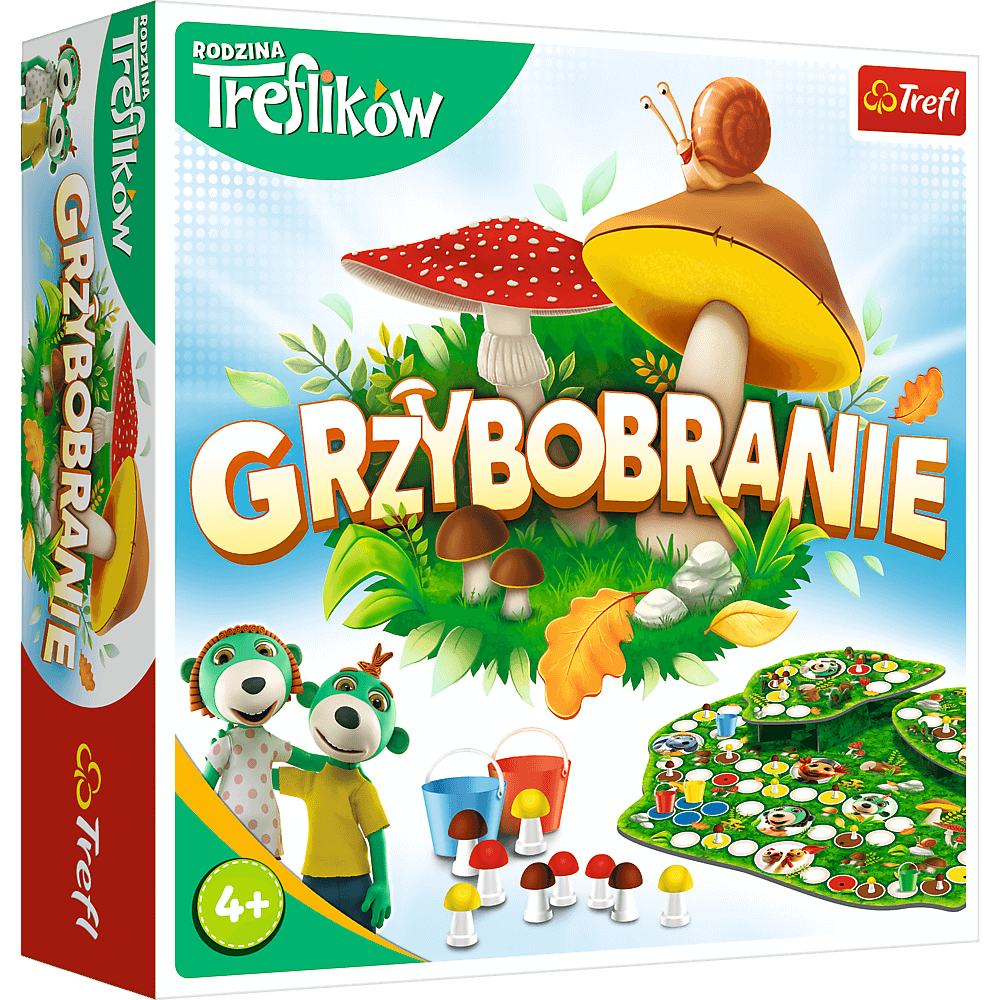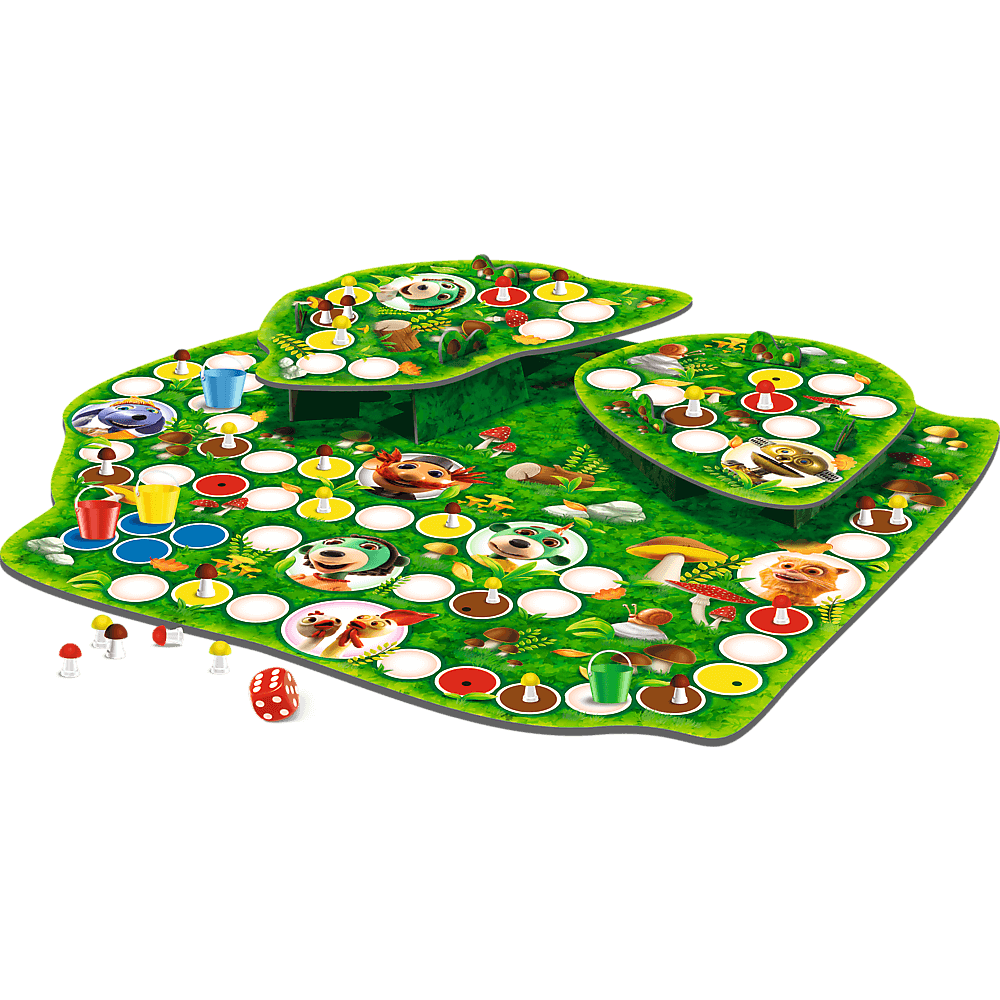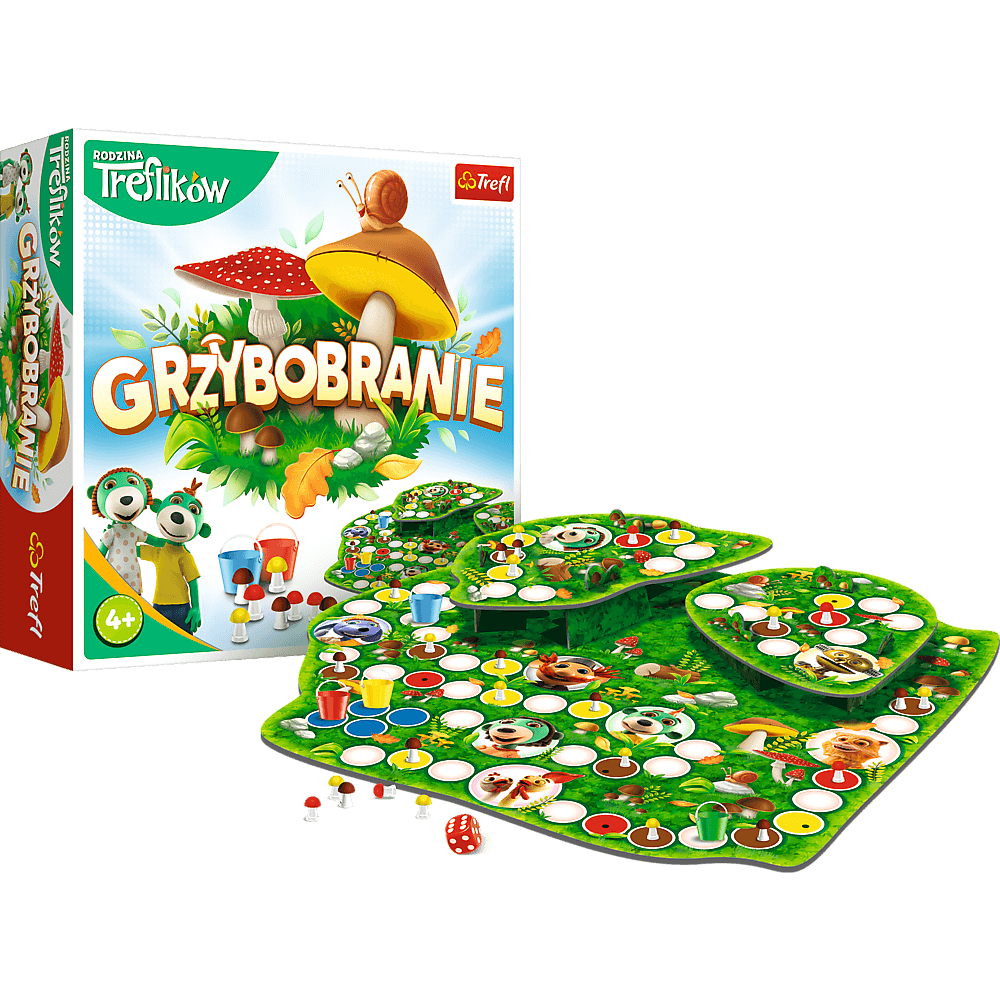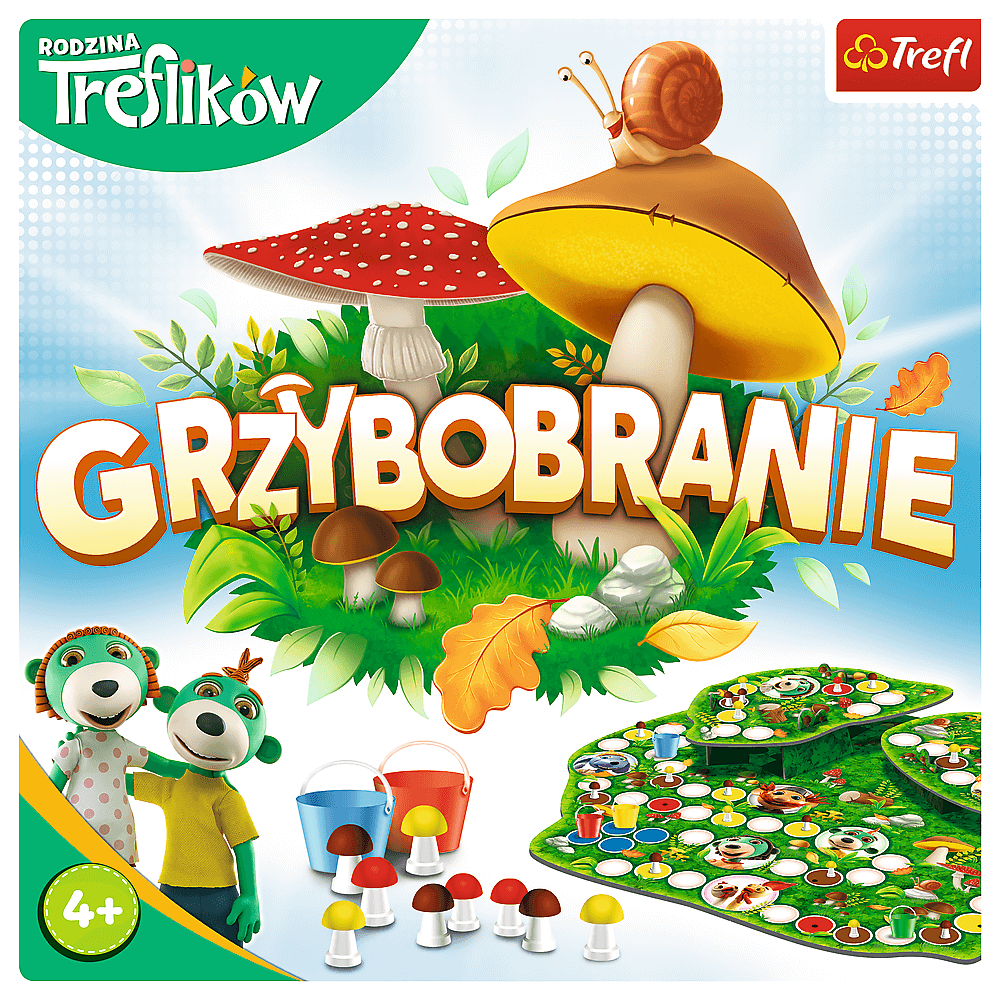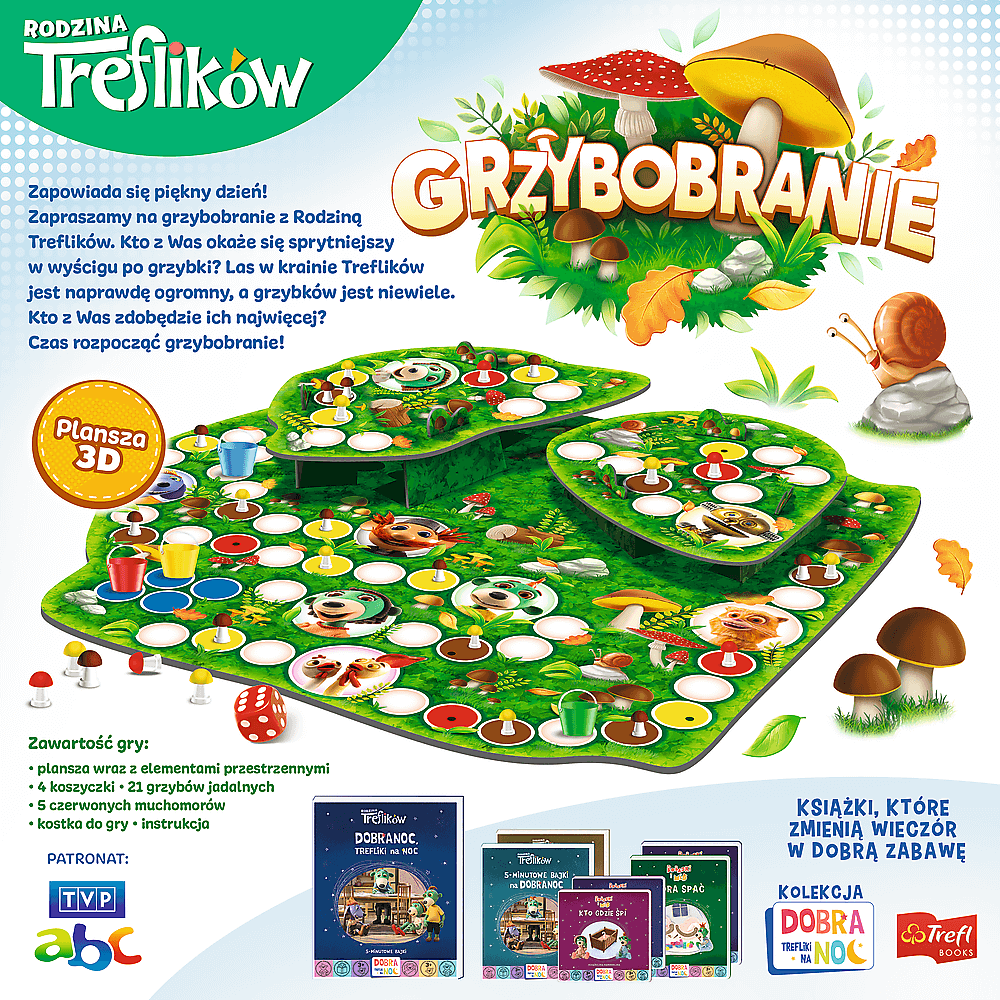 Product content
plansza z elementami przestrzennymi,
4 koszyczki,
21 grzybków "jadalnych".
5 czerwonych muchomorów,
kostka do gry,
instrukcja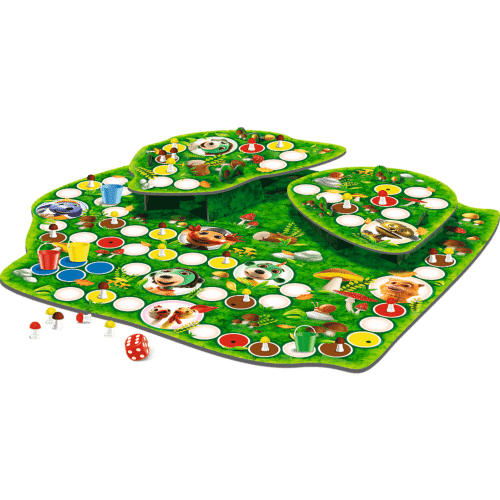 Detailed information
European Article Number: 5900511020359
Product code: 02035
Waga opakowania zbiorczego (kg): 0.670000
5900511020359
Rodzina Treflików
Animowany serial dla dzieci
"Rodzina Treflików" to nowy, polski serial animowany, skierowany do dzieci w wieku 3-6 lat. Rozśpiewani i roztańczeni bohaterowie zabiorą najmłodszych we wspaniałą podróż do świata pełnego magii, ale i bliskich, codziennych spraw.
Spokojna narracja, opowieści pozbawione przemocy, wesołe piosenki, sympatyczne postaci, a także pastelowe, przyjemne dla oka barwy sprawiają, że bajka pozytywnie wpływa na rozwój dziecka.
OGLĄDAJ SERIAL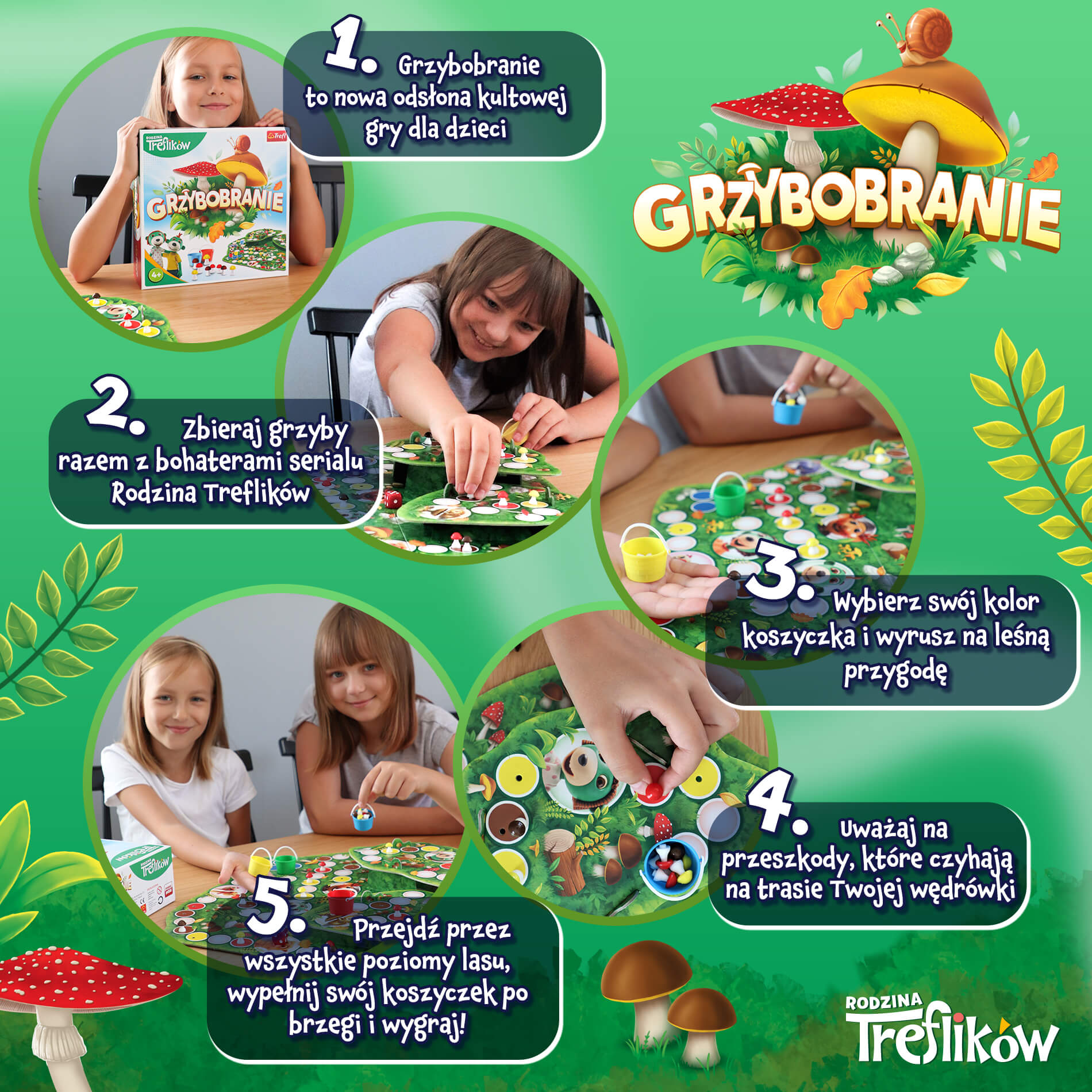 Gra Grzybobranie z Rodziną Treflików
Weź udział w leśnej przygodzie z Treflikami!
Przemierzcie krętą trasę, góry i pagórki w poszukiwaniu pysznych grzybów. Weźcie ze sobą koszyczek i wypełnijcie go po brzegi. Wygra ten, kto zbierze ich najwięcej. Uważajcie na różnego rodzaju przeszkody, które możecie napotkać na trasie swojej wędrówki przez las. Treflikowe Grzybobranie to odsłona kultowej gry dla dzieci, tym razem wzbogacona o motyw z serialu pt. "Rodzina Treflików". Jej dużym atutem jest przestrzenna plansza z polami zadań oraz piękną, kolorową grafiką przedstawiającą Treflika i jego rodzinę. W zależności od wybranego wariantu gra umożliwia zabawę zarówno młodszym jak i nieco starszym dzieciom.