Price
The lowest price in the last 30 days: €3.09
Notify me when product will be available:
Jako przedstawiciele największych deweloperów w mieście bierzecie udział w niecodziennej rywalizacji. Zagrywajcie karty projektów, stawiajcie domy, biurowce i centra usługowe. Zasady gry pozwolą na sprytne podkupywanie planów i zagrywanie kart na budynki rywali. Przekonajcie się, czy sąsiedzi będą Waszymi sojusznikami czy przeciwnikami. Pamiętajcie, aby pilnować budżetu, a wybudowane ulice wkrótce przyniosą Wam niezłe zyski!
Shipping orders
in 48h
Fast
delivery
Payments
with PayPal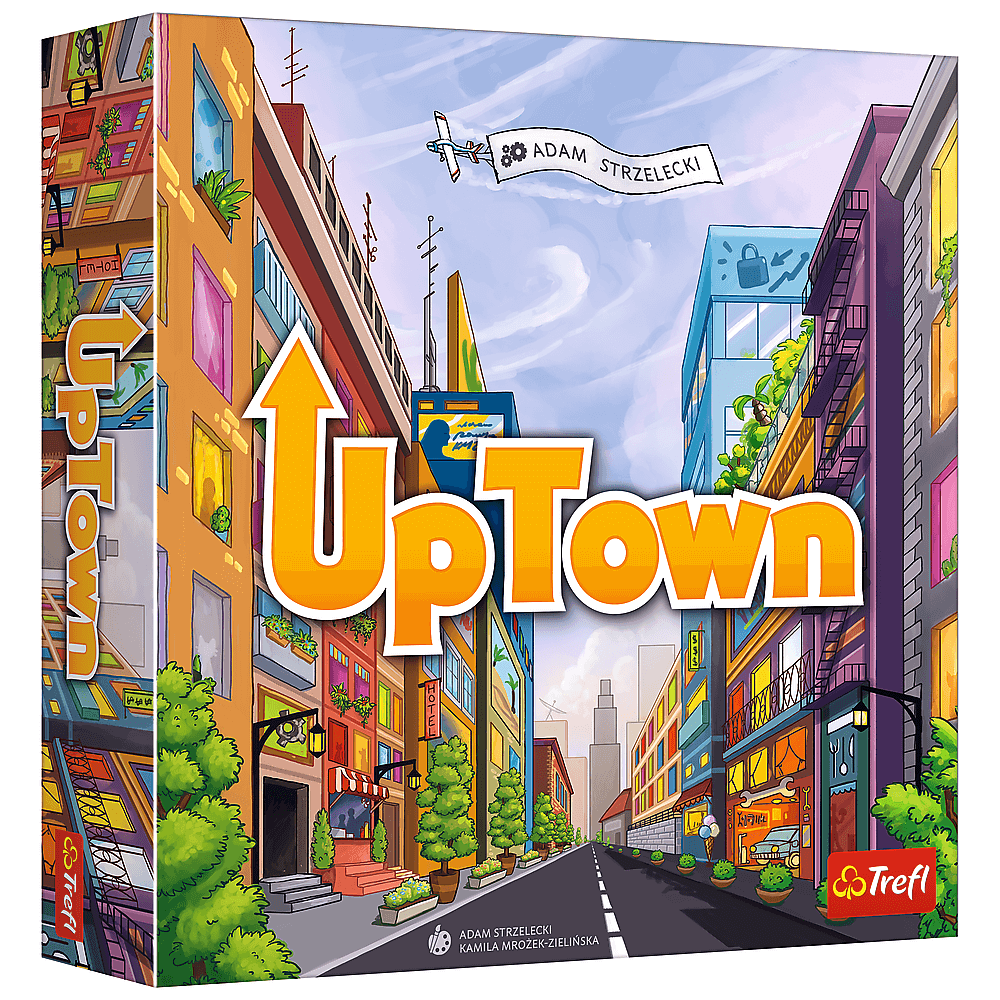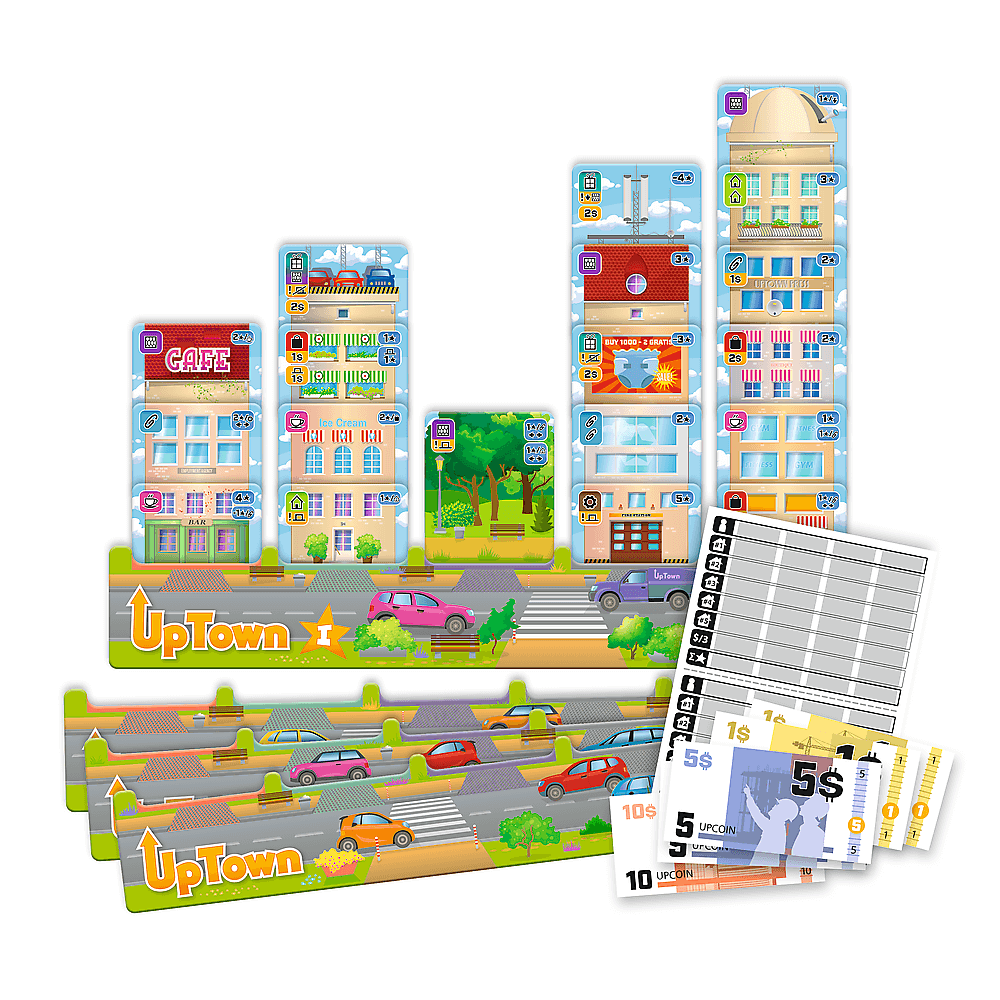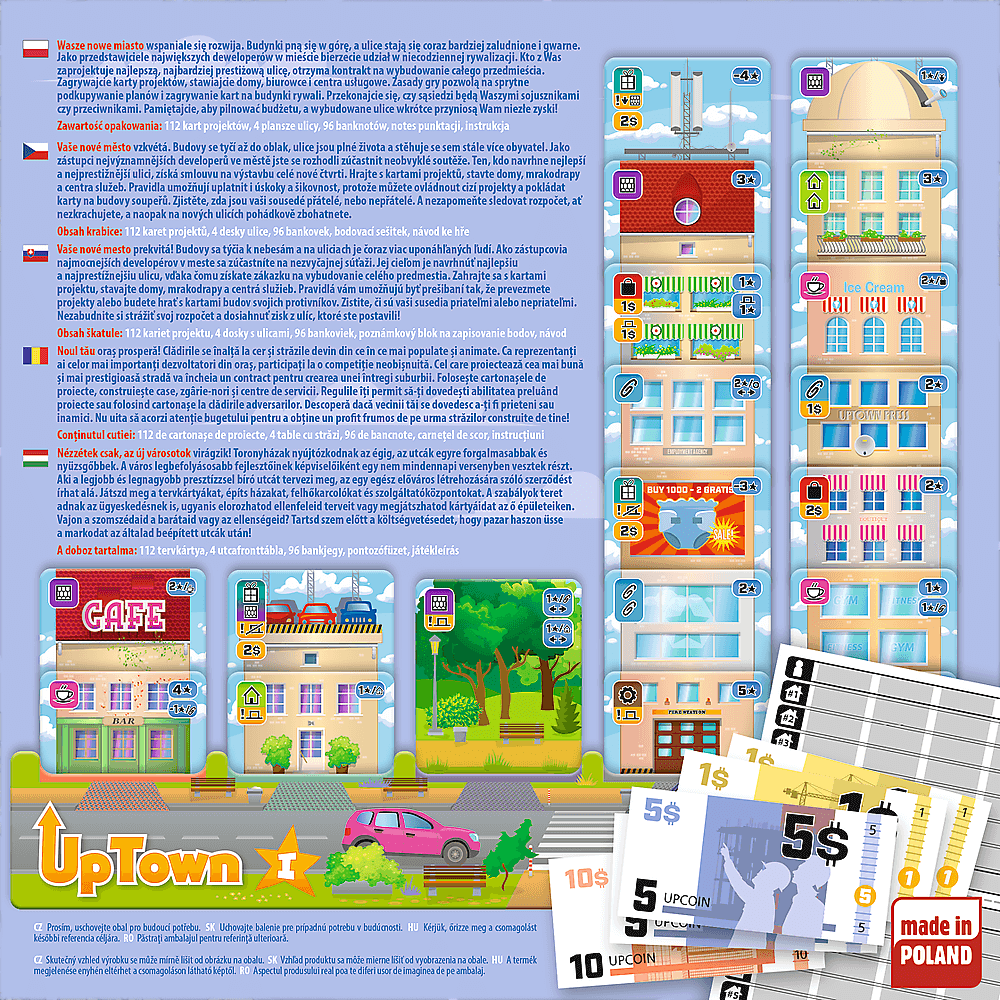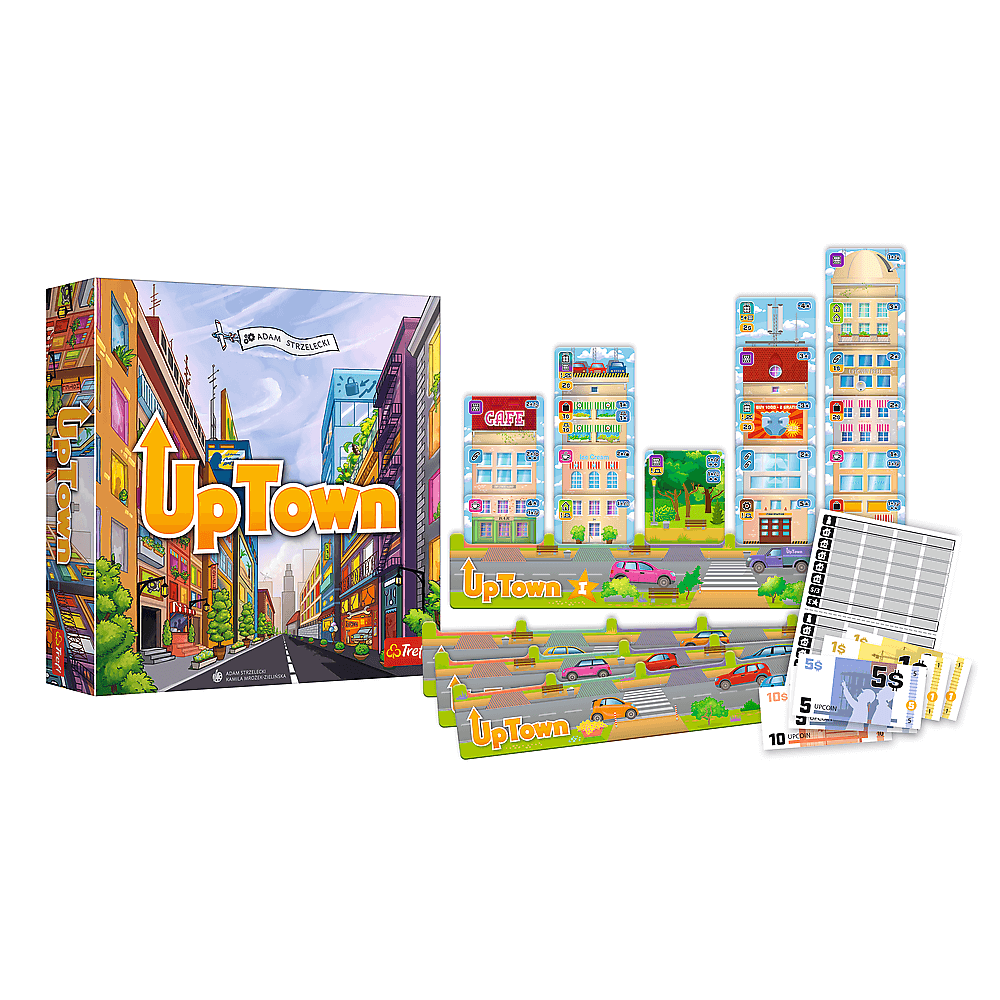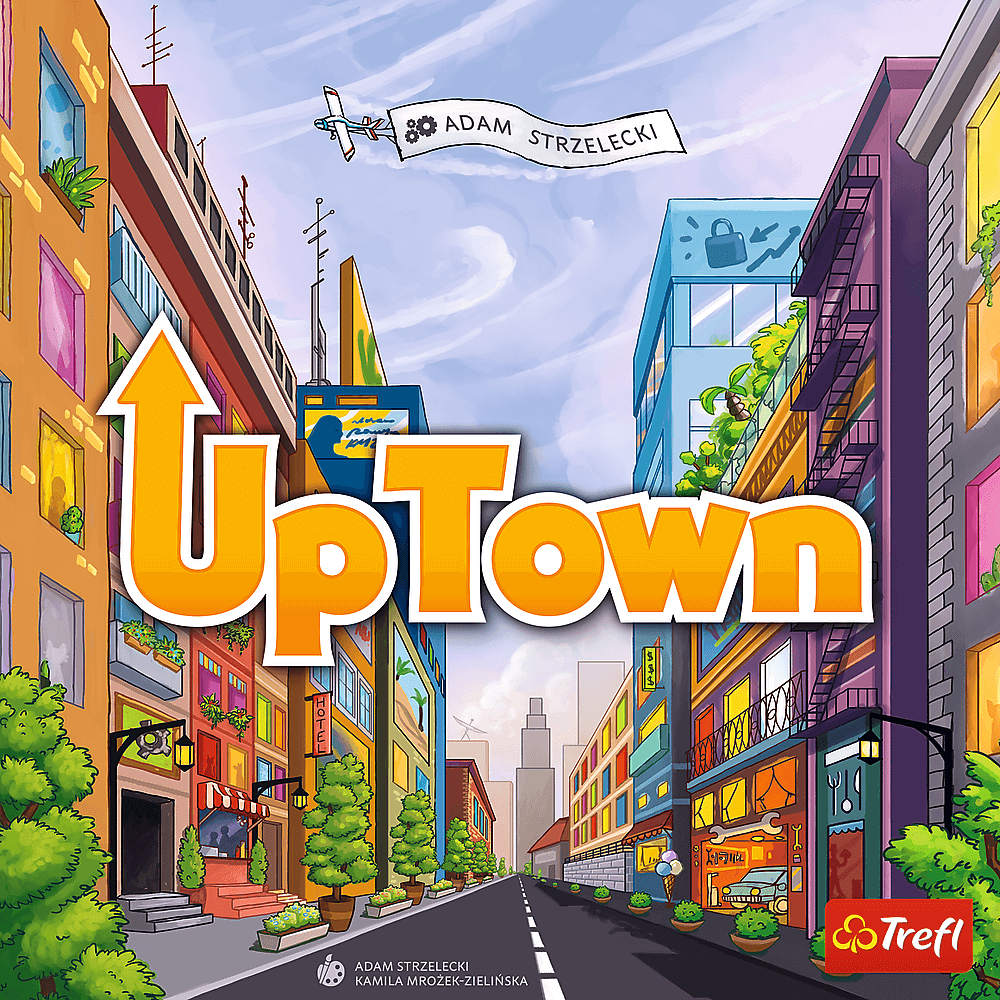 Close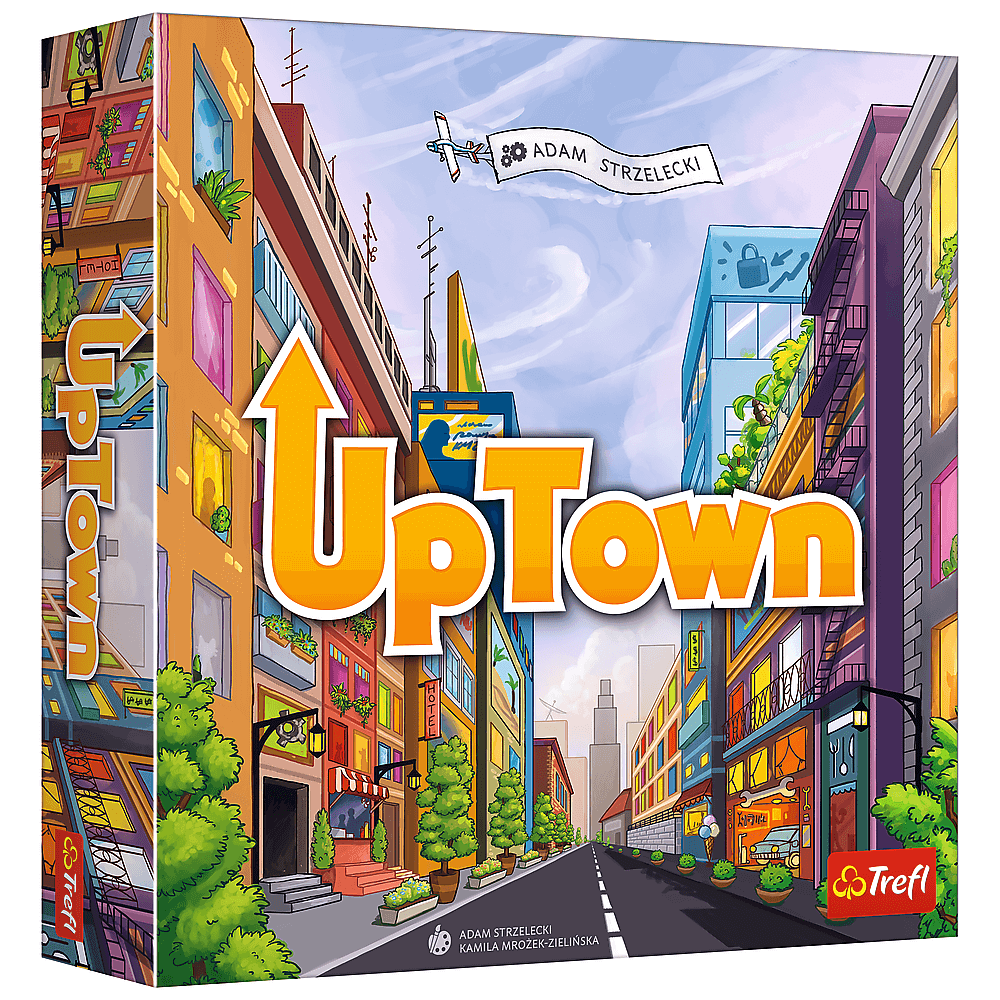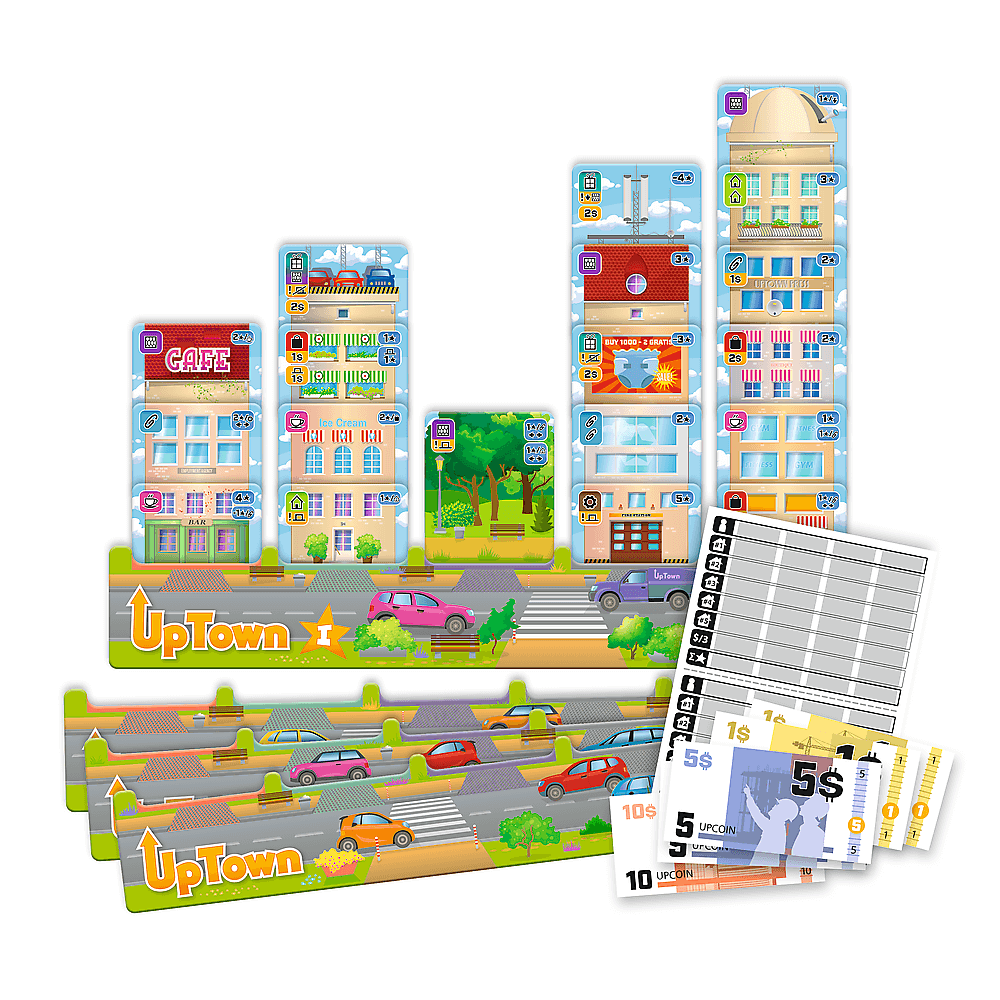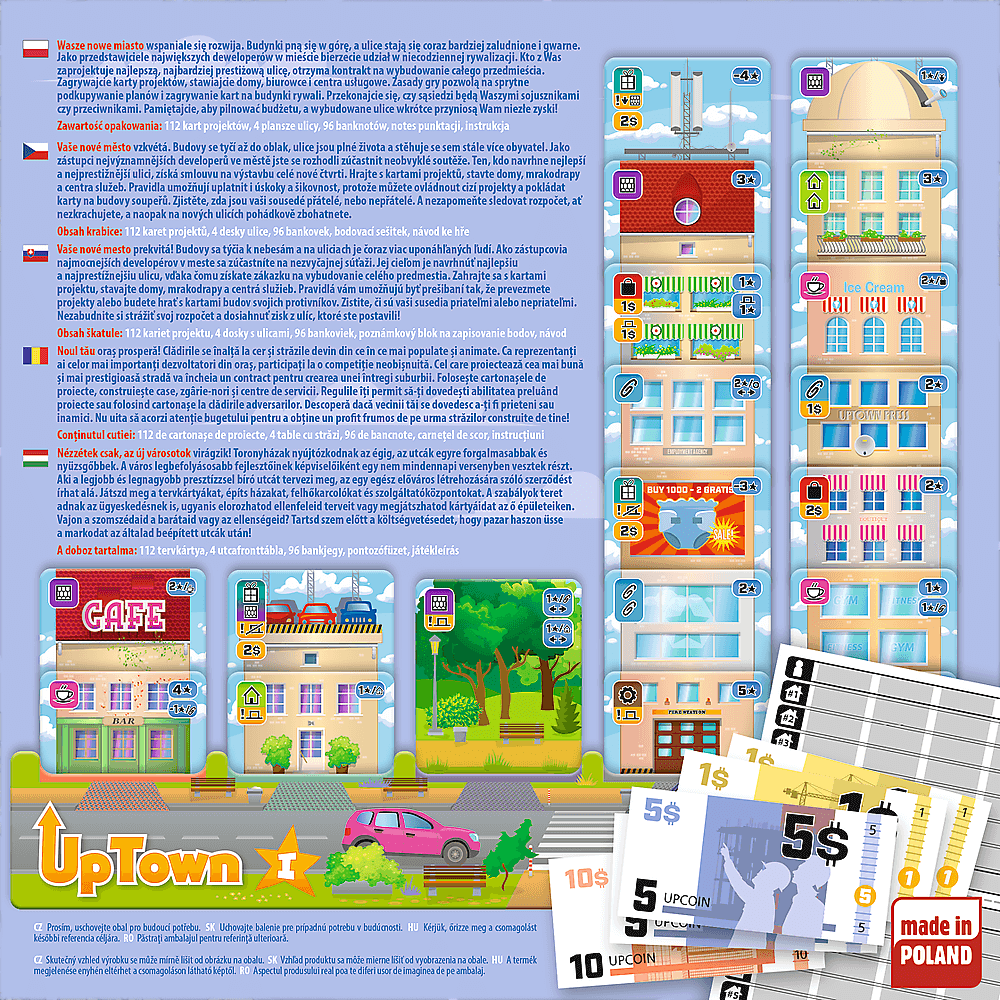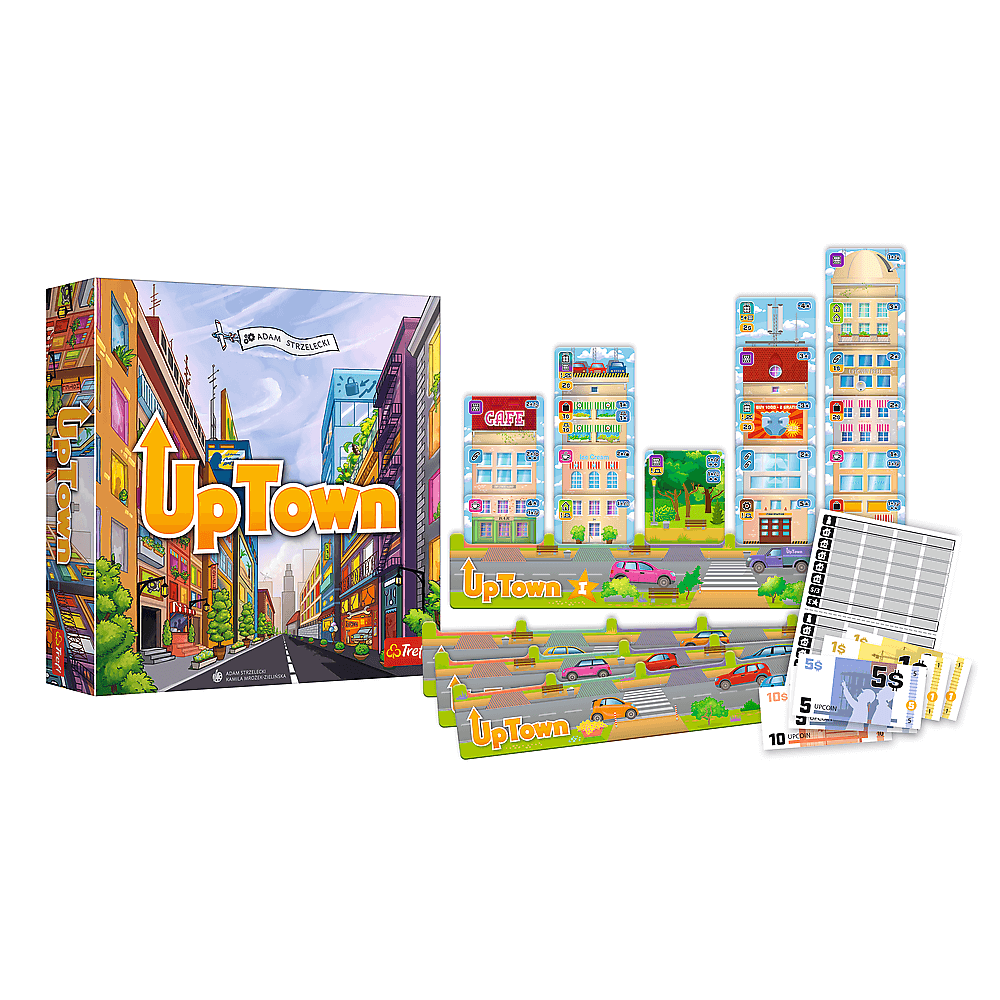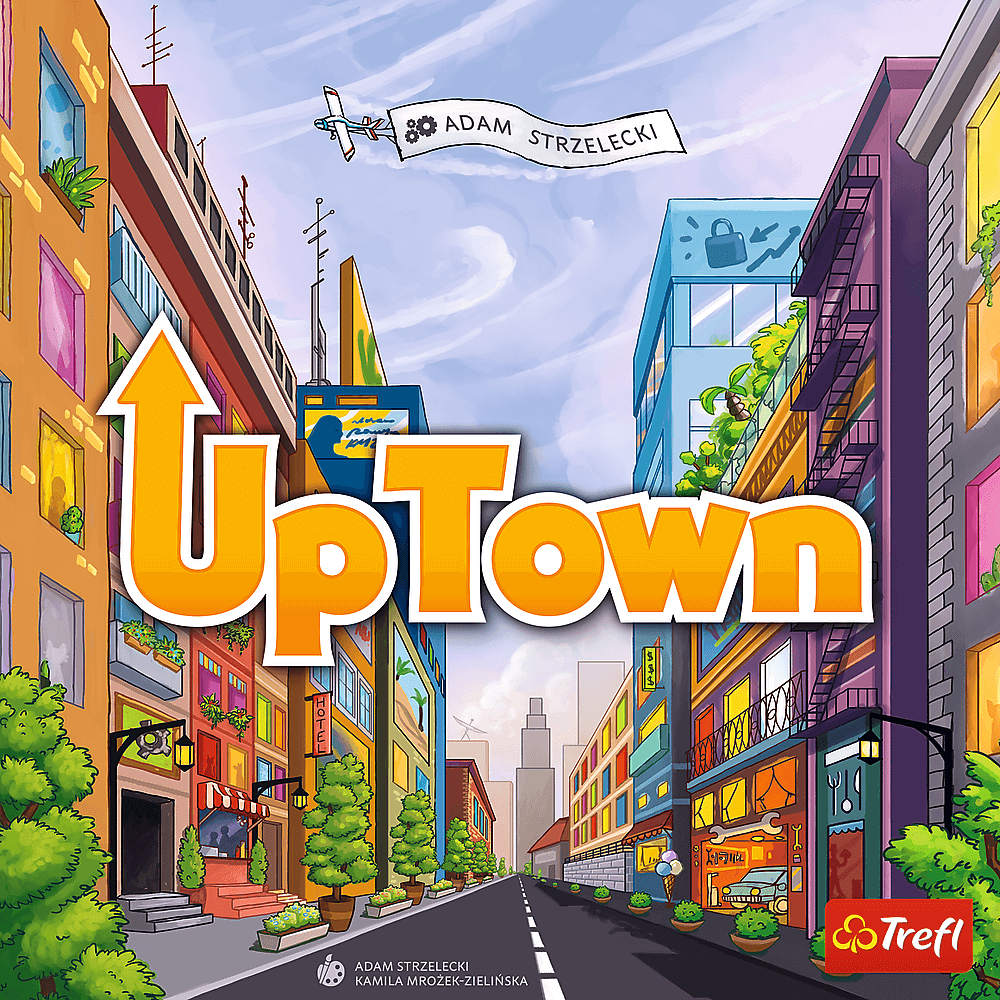 Product content
112 dwustronnych kart projektów
4 plansze ulicy
96 banknotów
notes punktacji
instrukcja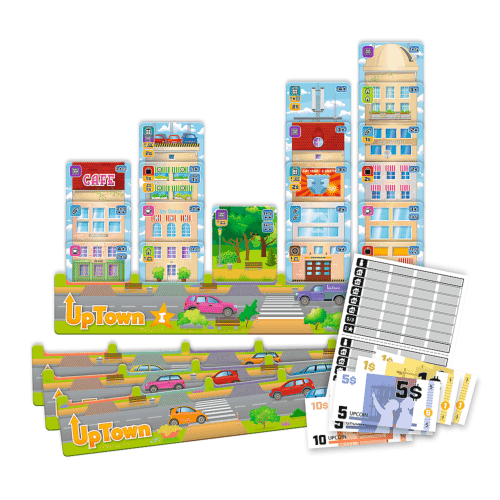 Detailed information
European Article Number: 5900511022780
Product code: 02278
Waga opakowania zbiorczego (kg): 0.600000
5900511022780
Gra Uptown
Uptown to gra rodzinna przeznaczona dla 2 do 4 graczy od 10 roku życia.
Zostańcie deweloperami i stwórzcie najbardziej prestiżową ulicę w Waszym mieście! Gra planszowa doskonale rozwija umiejętność strategicznego myślenia. Sprawdźcie sami!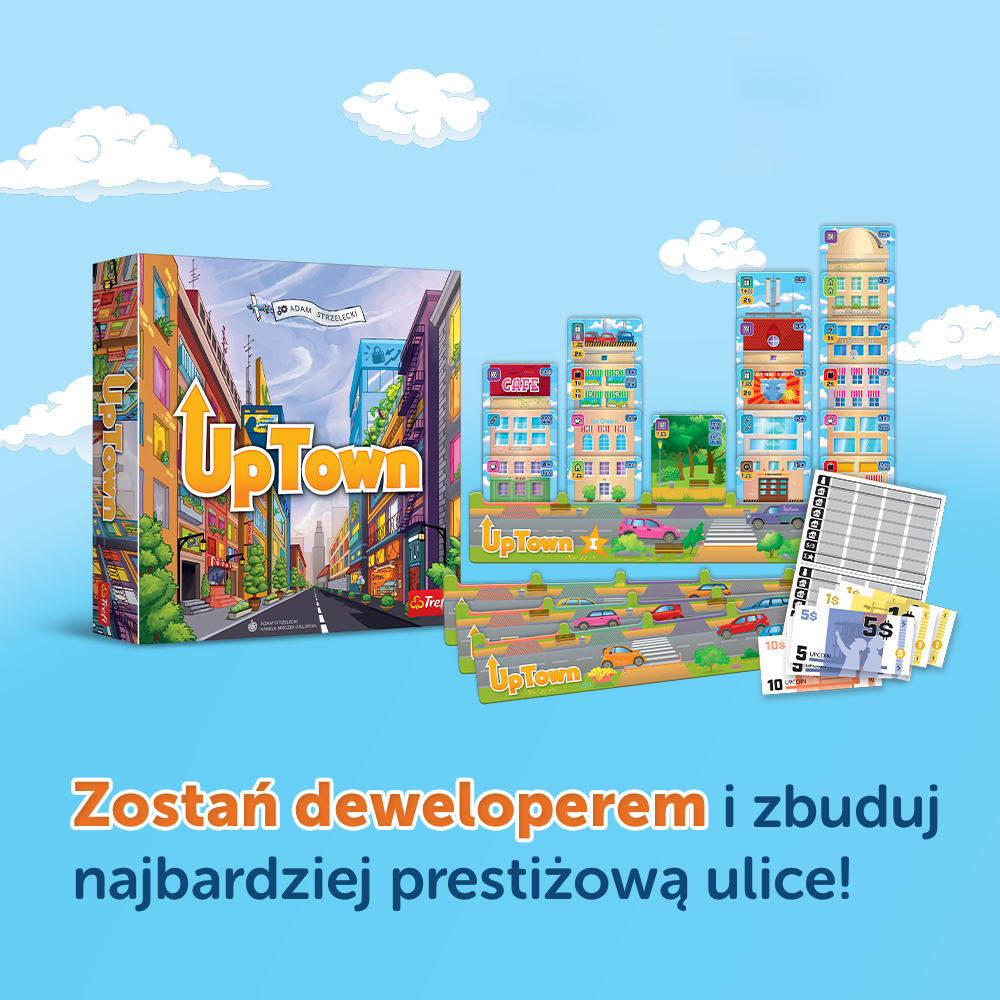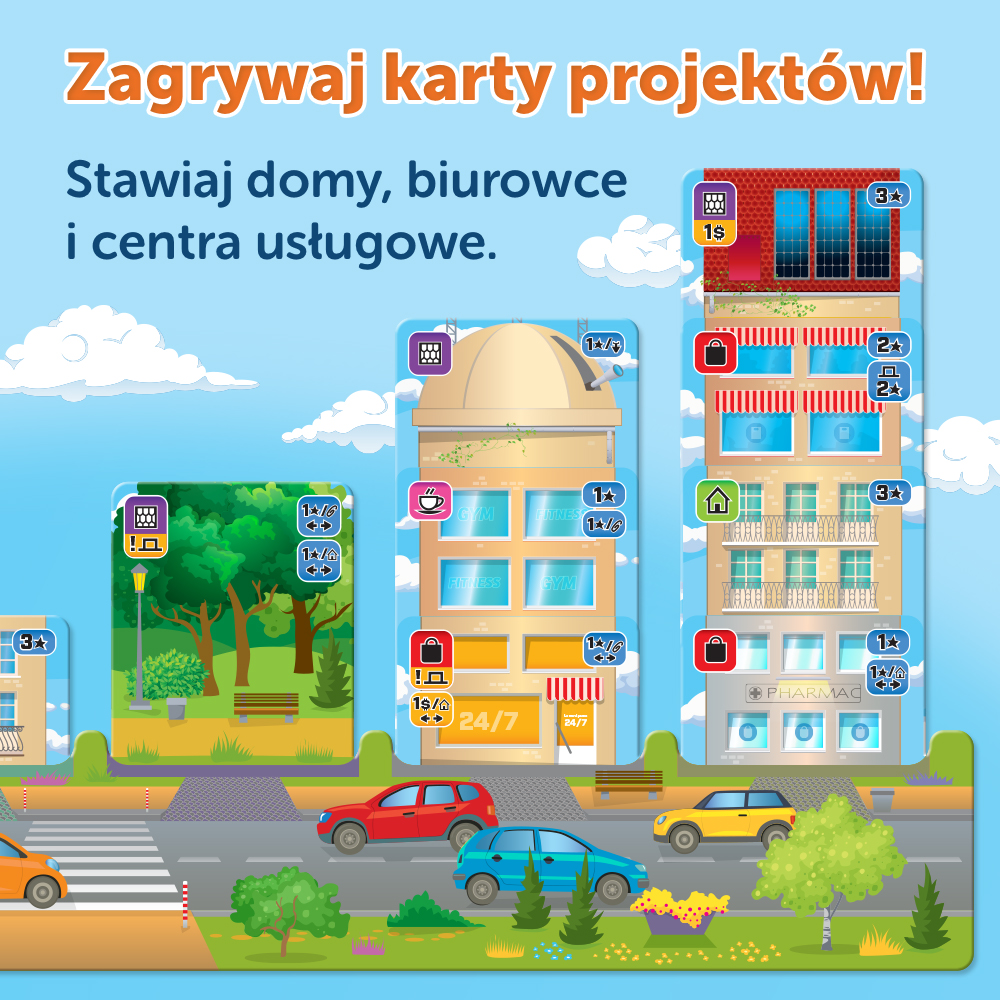 Wciel się w dewelopera!
Zagrywaj karty projektów, twórz domy, biurowce, parki, a nawet centra usługowe! Podkupuj plany i zagrywaj karty na budynki przeciwników. Sprawdź, czy Twoi sąsiedzi okażą się sojusznikami, czy przeciwnikami!
Zawartość opakowania
- 84 karty projektów (z niebieskim paskiem)
- 96 banknotów (upcoiny $)
- 4 plansze ulicy
- 28 kart darmowych projektów komunalnych (z zielonym paskiem)
- instrukcja
- notes punktacji