Notify me when product will be available:
Z Pracownią Mydełek od Science4you przygotuj pachnące mydełka w kształcie gwiazdy lub róży, a później użyj ich podczas kąpieli albo podaruj w prezencie. Wykonane łasnoręcznie mydła są niepowtarzalne. Z dołączonej do zestawu siążeczki edukacyjnej dowiedz się, jakie jest pochodzenie mydła i jak się je wytwarza.
Shipping orders
in 48h
Fast
delivery
Payments
with PayPal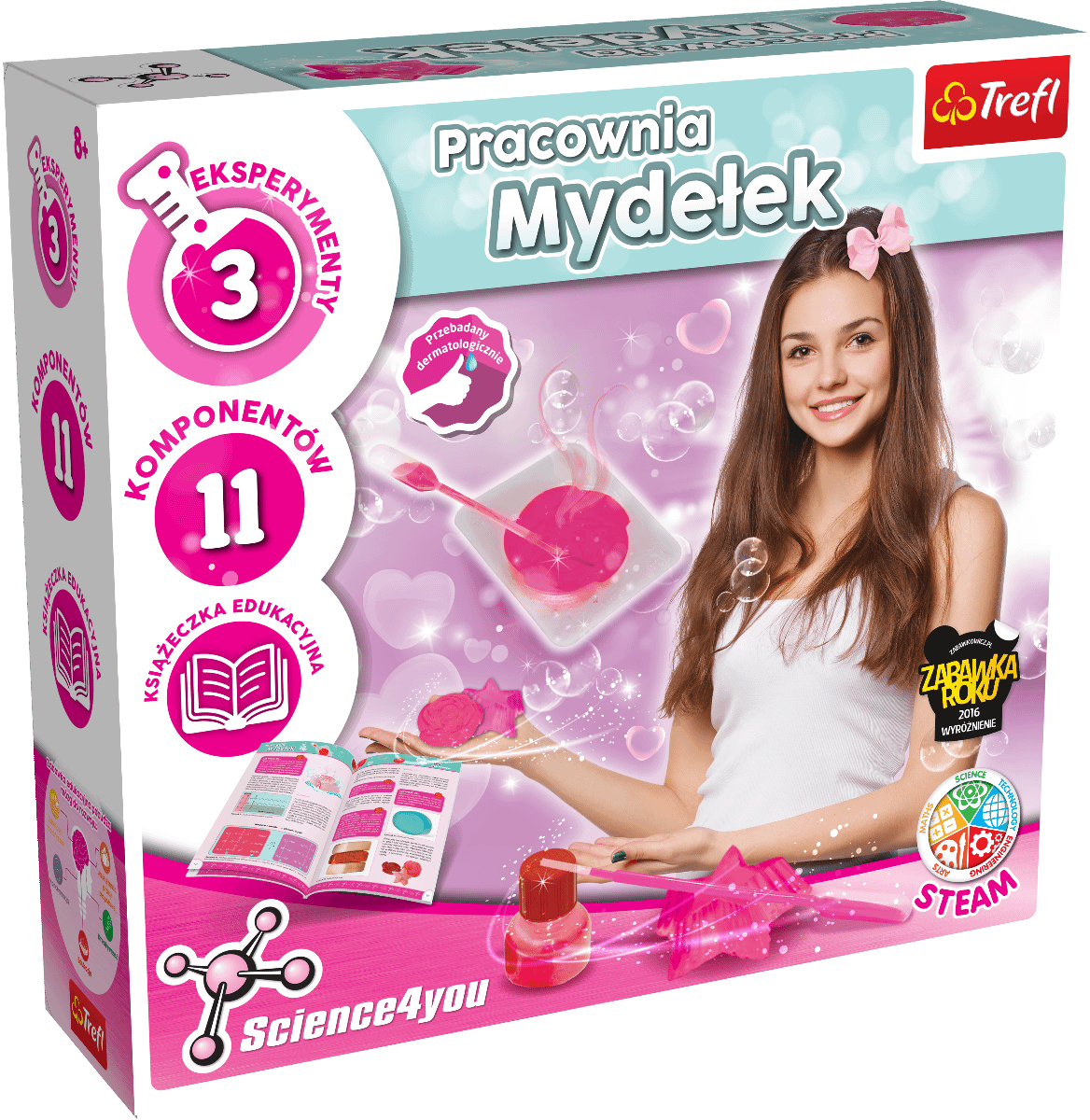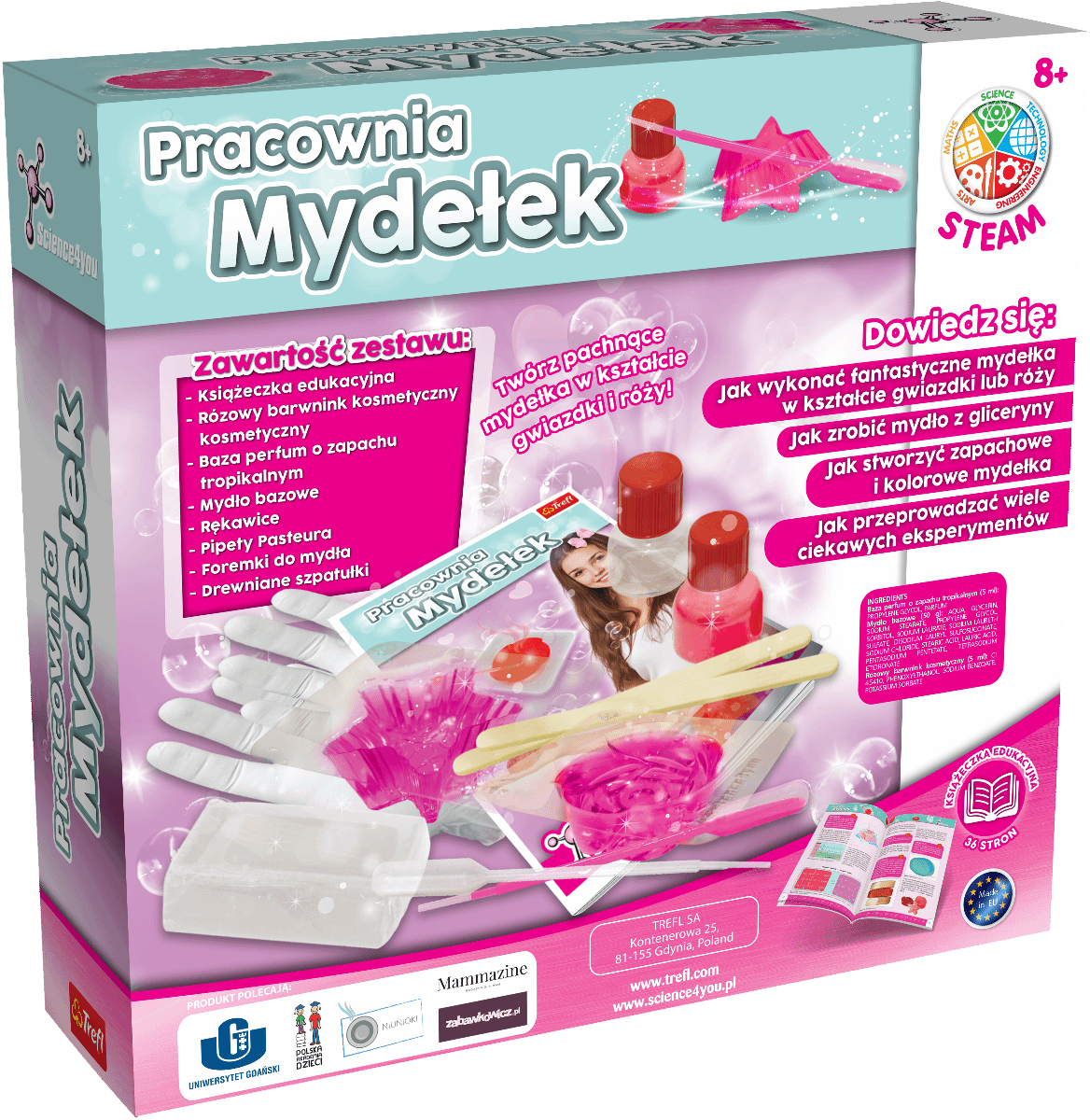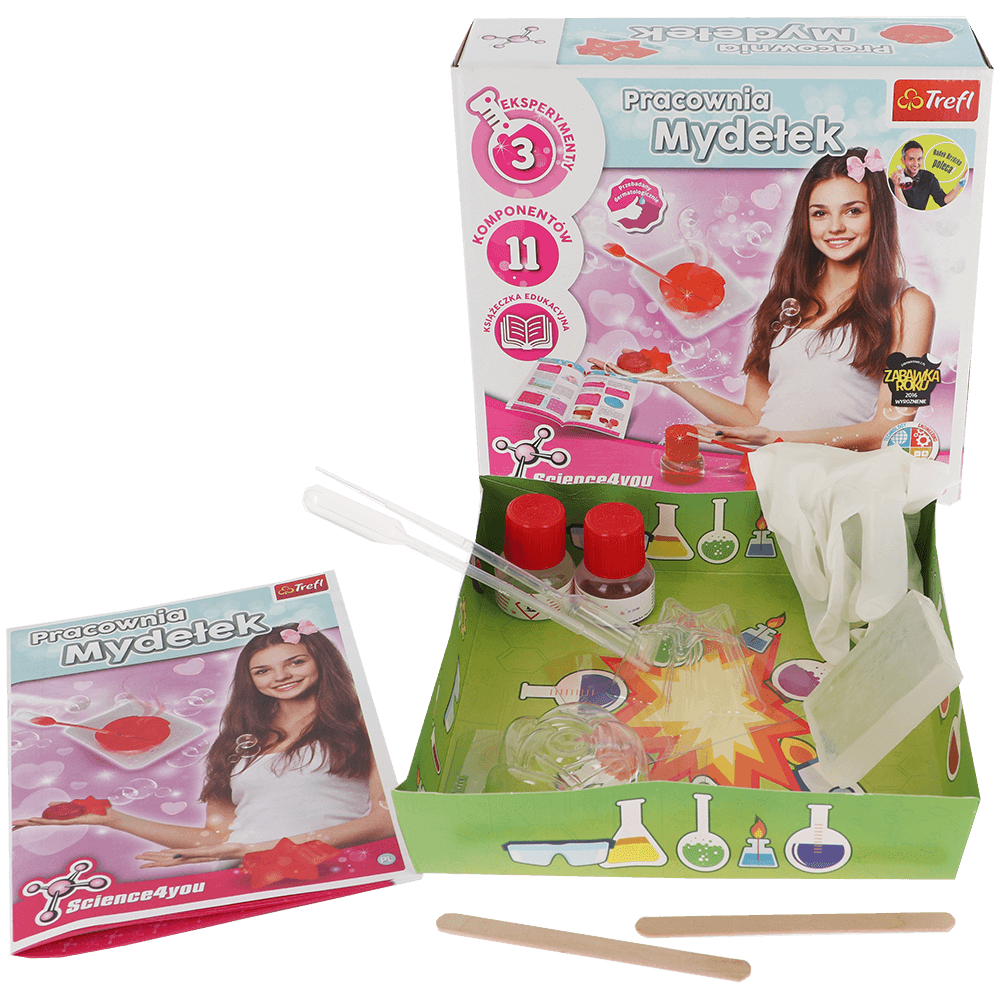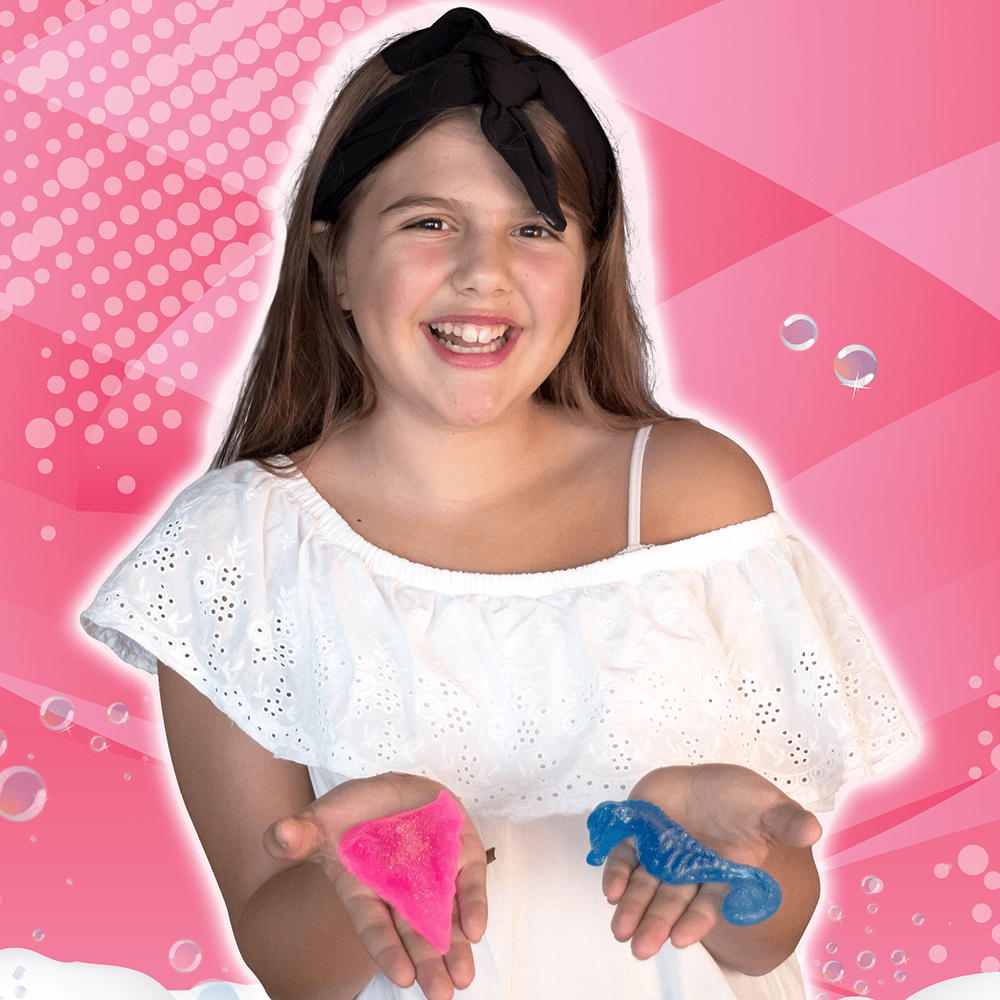 Close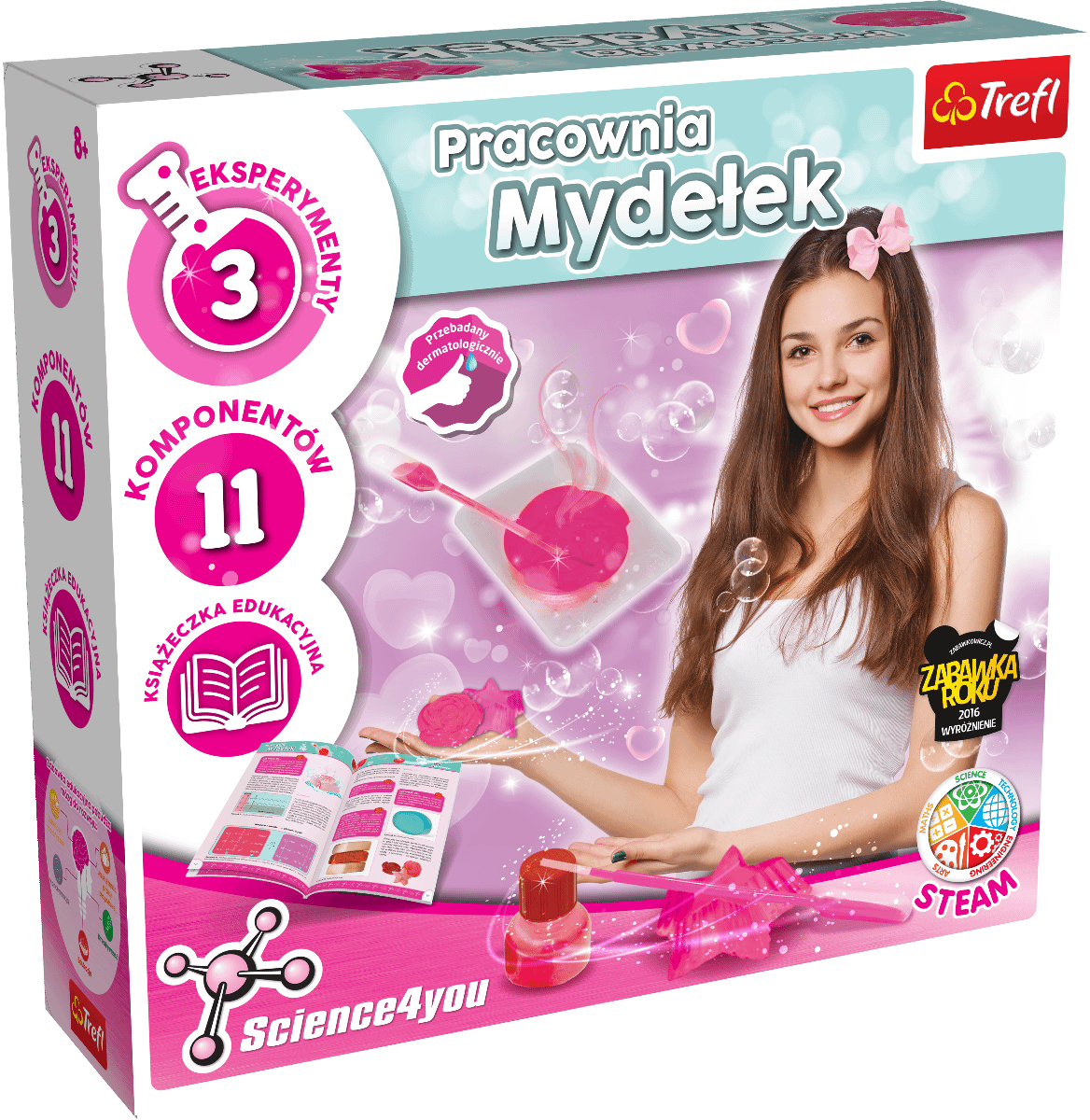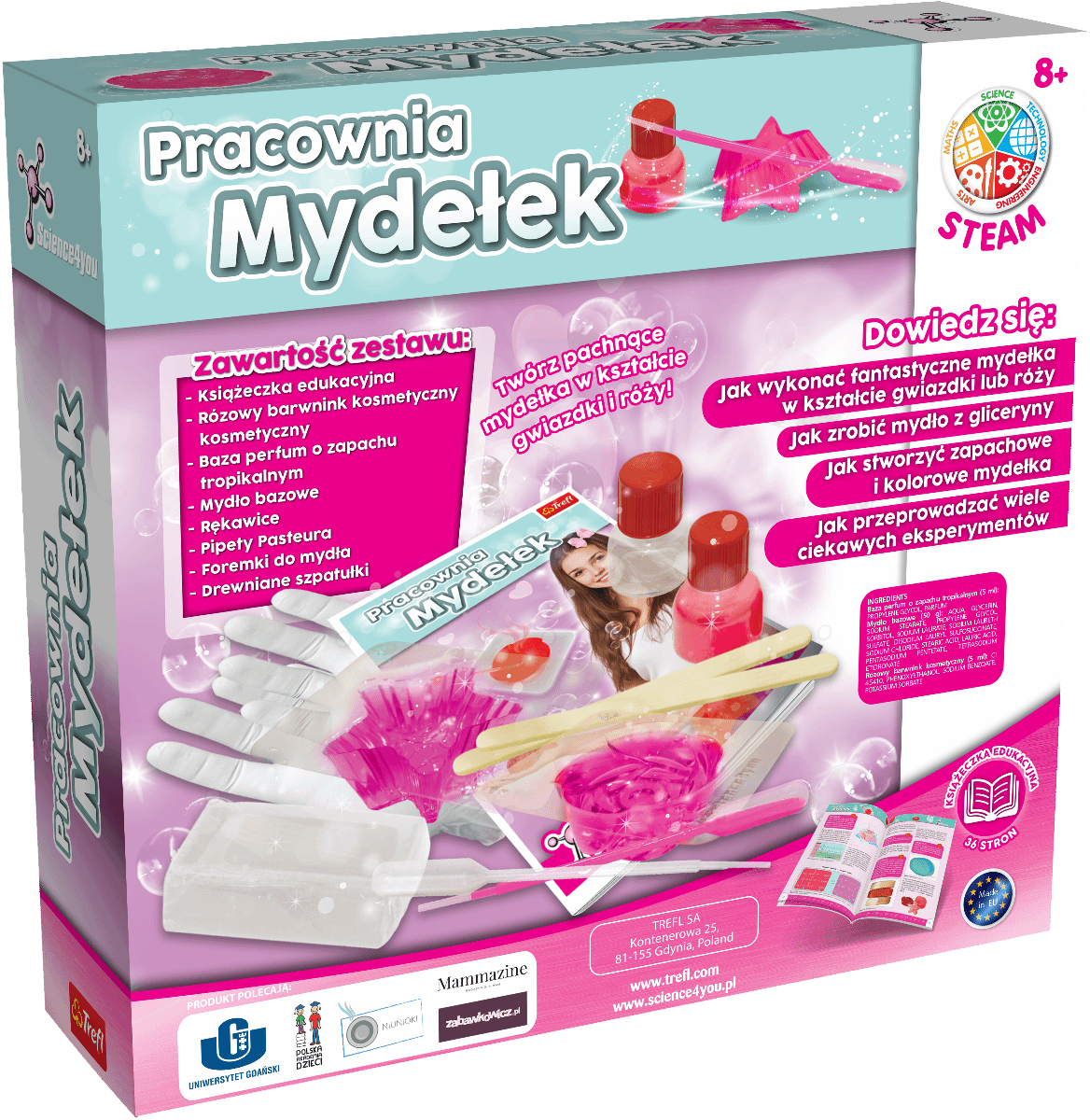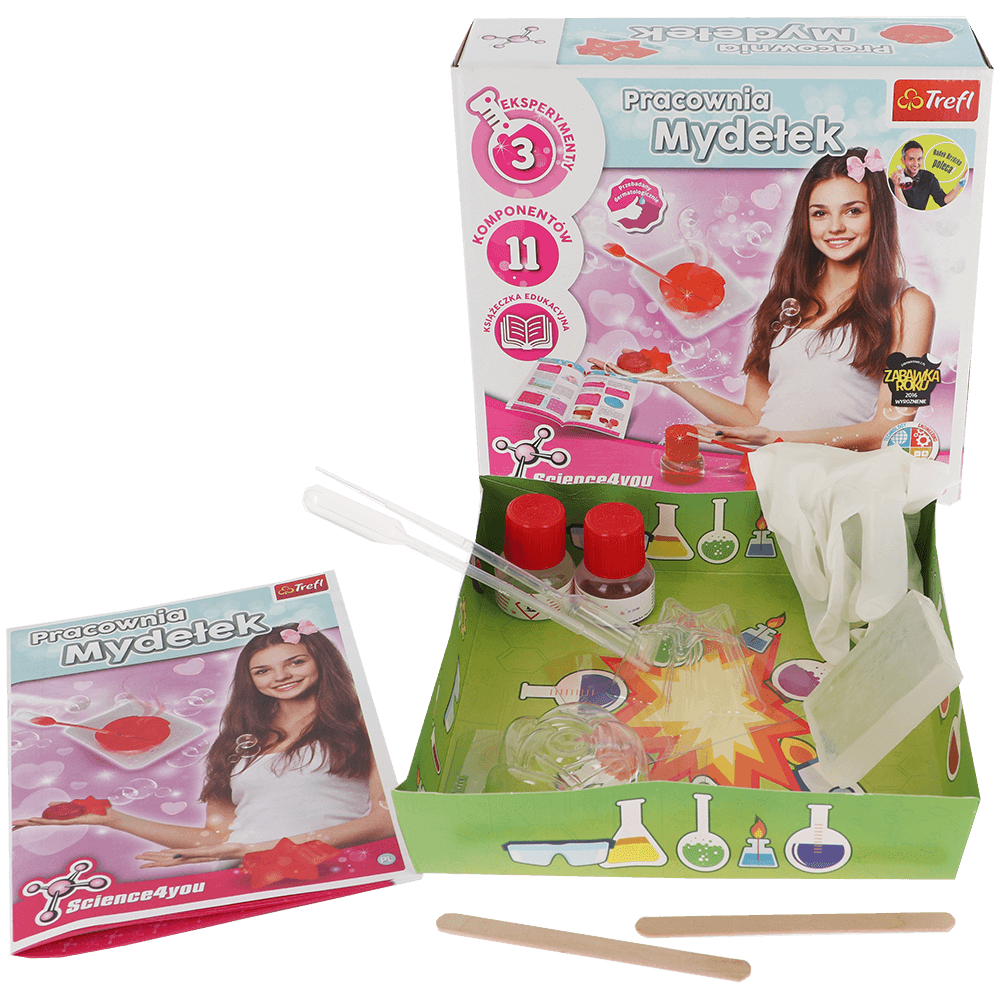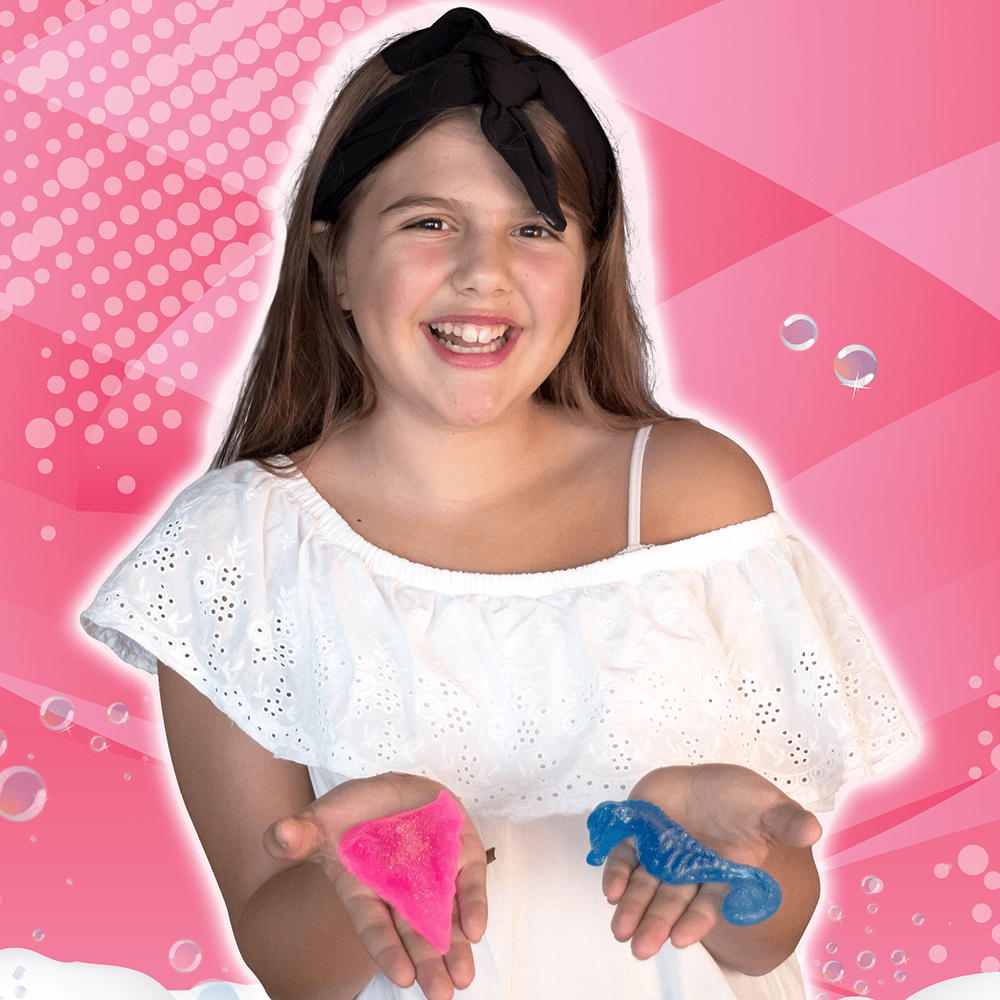 Product content
Książeczka edukacyjna
Różowy barwnik kosmetyczny
Baza perfum o zapachu tropikalnym 
Mydło bazowe
Rękawice ochronne
Pipety Pasteura
Foremki do mydła
Drewniane szpatułki 
Detailed information
European Article Number: 5900511611144
Product code: 61114
Wymiar opakowania zbiorczego (mm): 1,43
Liczba pudełek w opakowaniu zbiorczym (szt): szt
Waga opakowania zbiorczego (kg): 0.200000
5900511611144
Zestawy naukowe Science 4 You
Seria Science4You od firmy Trefl oferuje dzieciom możliwość przeprowadzania eksperymentów, co zwiększa ich ciekawość świata i umacnia chęć do nauki. Bawiąc się zestawami naukowymi Science 4 You, dzieci zdobędą nowe umiejętności i wykorzystają drzemiący w nich potencjał.
WIĘCEJ O SERII