Toys
Bestseller
61040 "TOWAR" - S4Y - PL - Obleśne eksperymenty - MEDIUM
Notify me when product will be available:
Wejdź do świata Obleśnych eksperymentów serii Science4you. Odkrywaj wyjątkowo odrażające zjawiska zachodzące w ludzkim ciele. Czy wiesz, że bez nich organizm ludzki nie byłby w stanie zdrowo funkcjonować? Dowiedz się, jakie reakcje zachodzą w żołądku, dlaczego organizm wydaje różne dźwięki. Poznaj rodzaje wydzielin i ich stany skupienia. Zejdź do podziemi i poznaj ściekowe potwory. Wykonaj 11 doświadczeń i dowiedz się, jaka nauka stoi za tymi zjawiskami.
Shipping orders
in 48h
Fast
delivery
Payments
with PayPal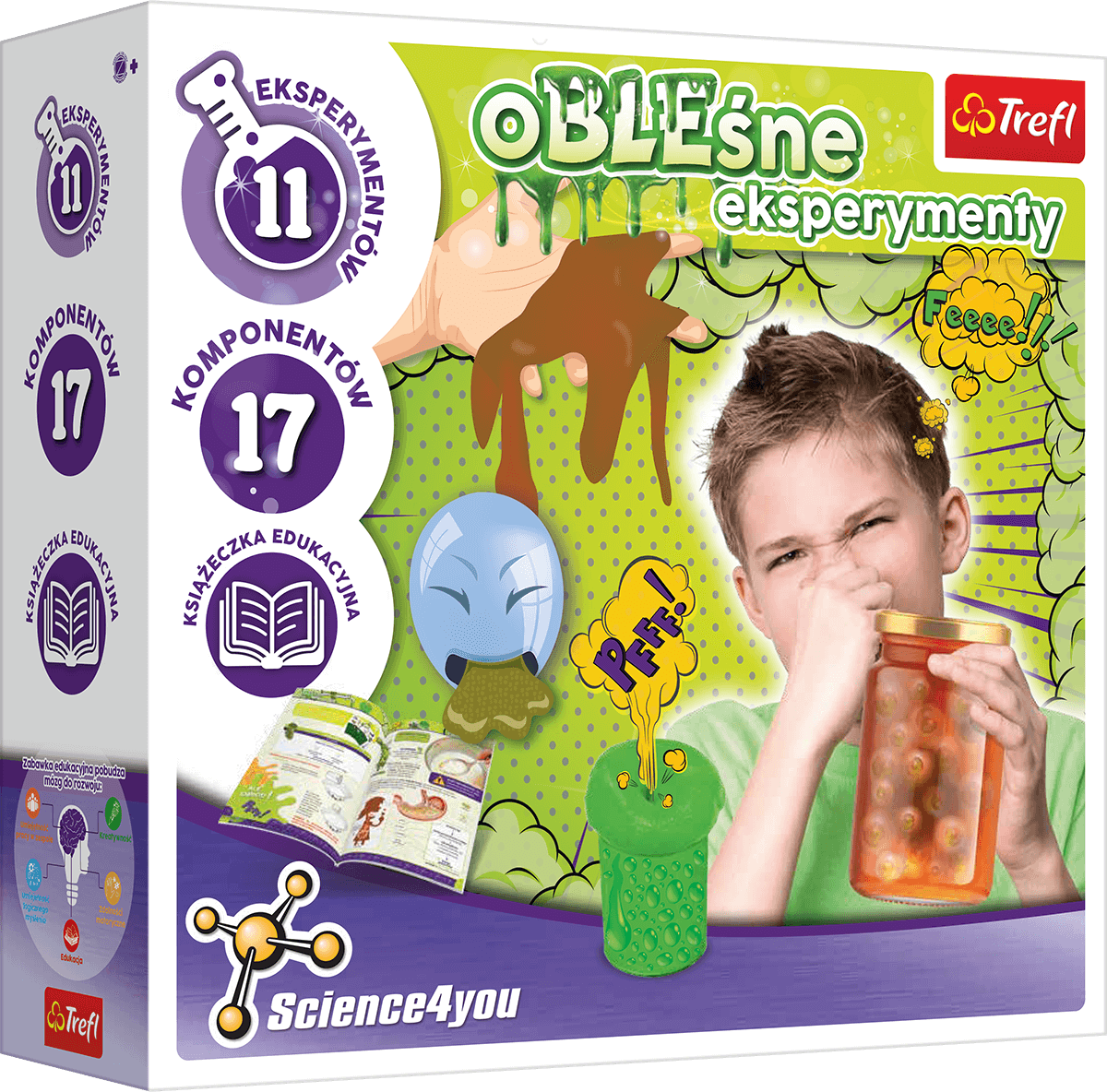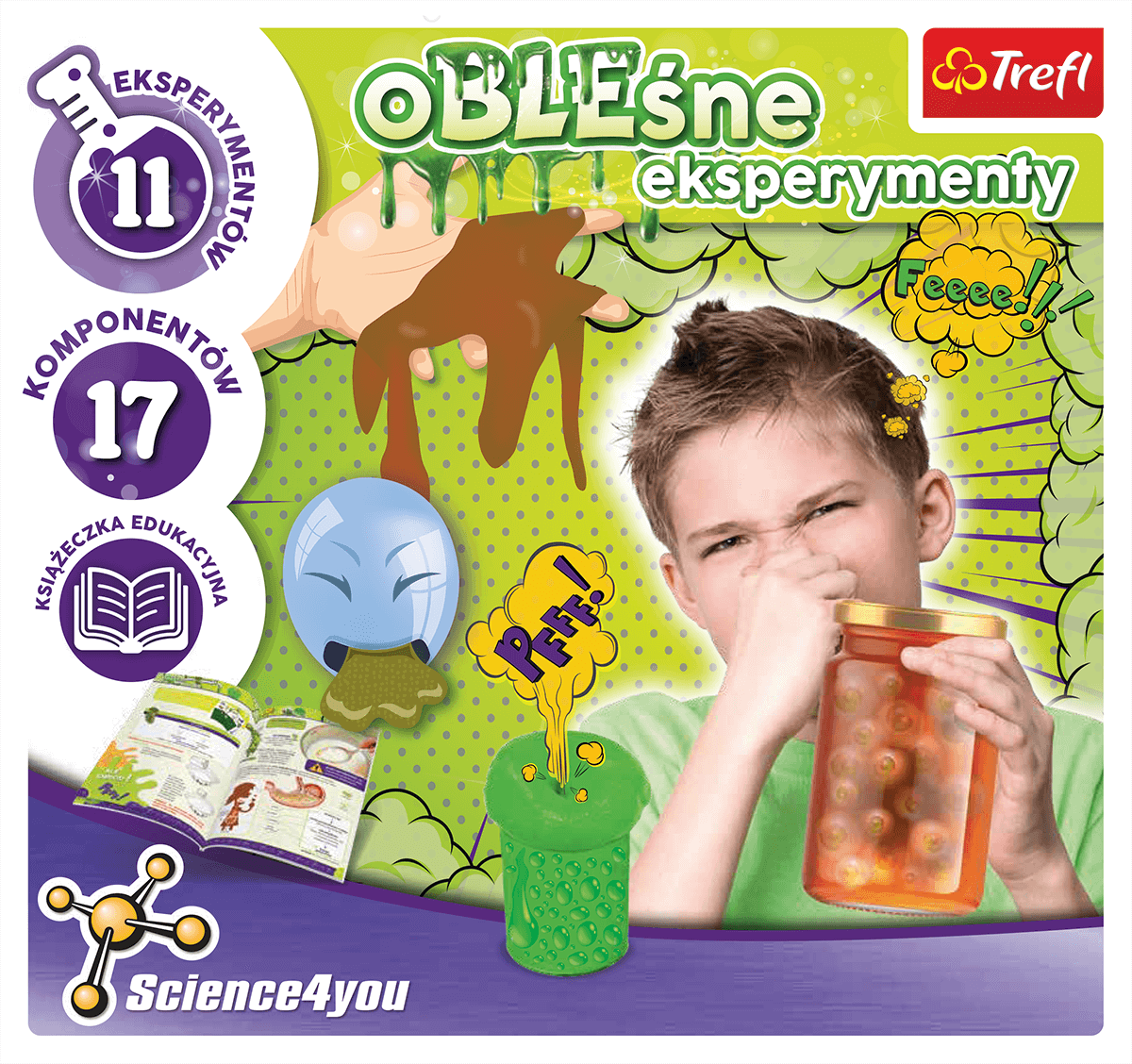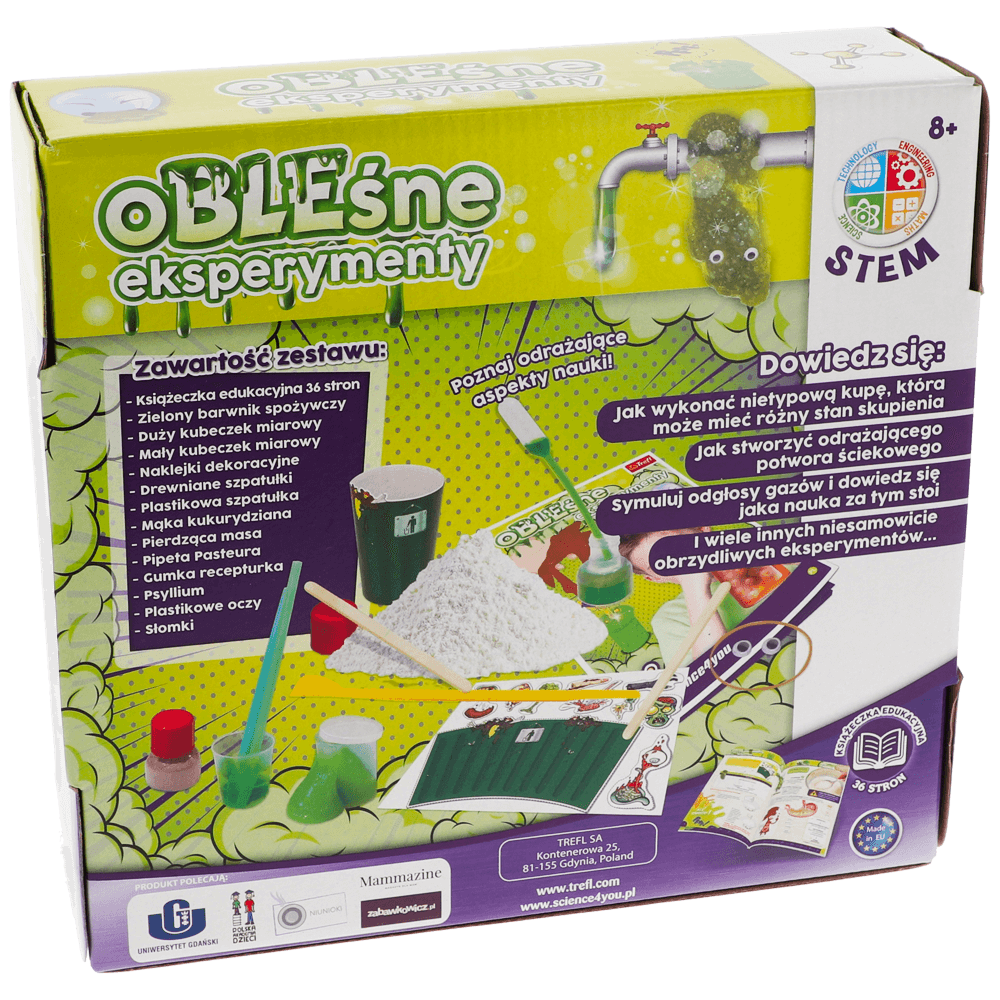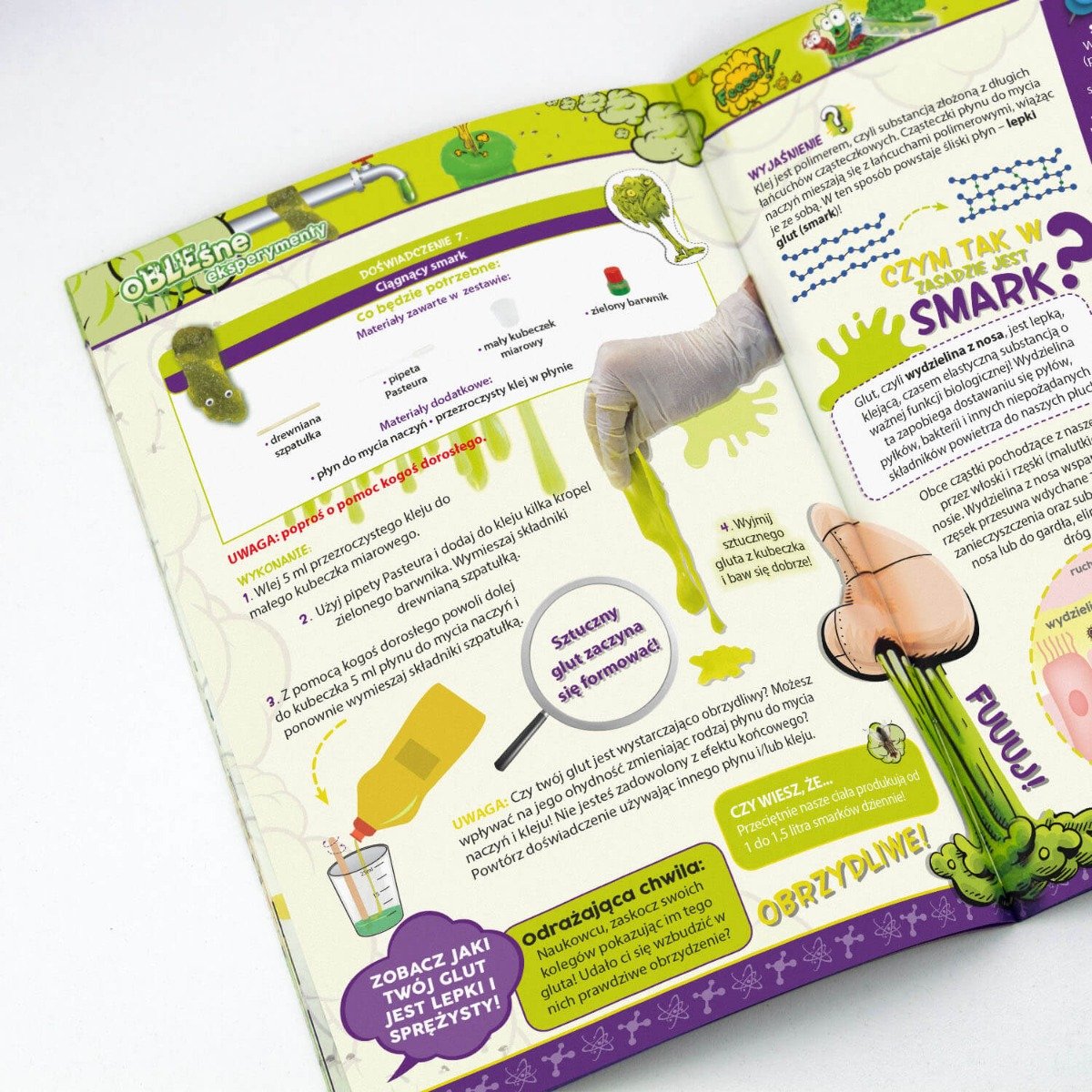 Close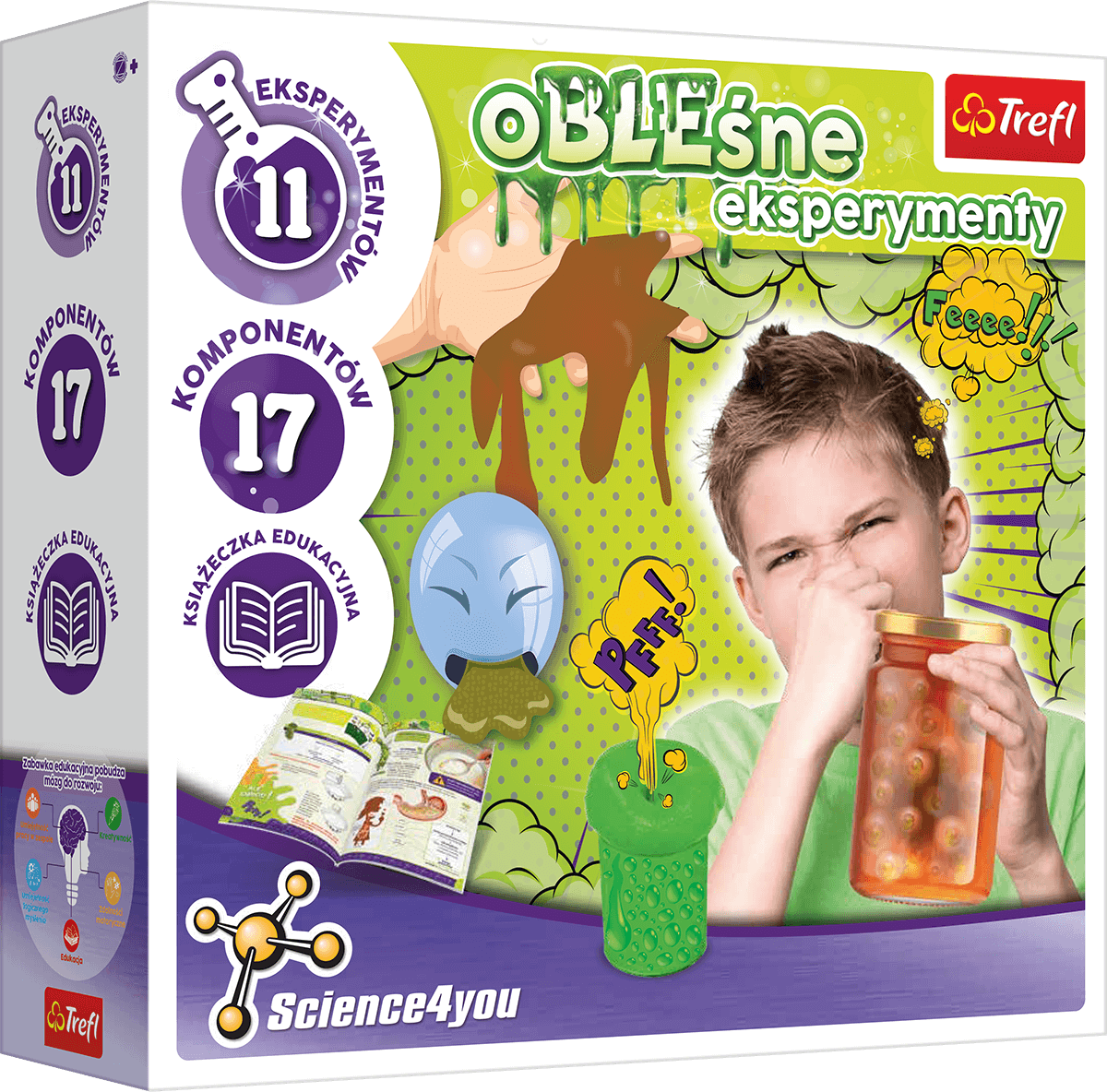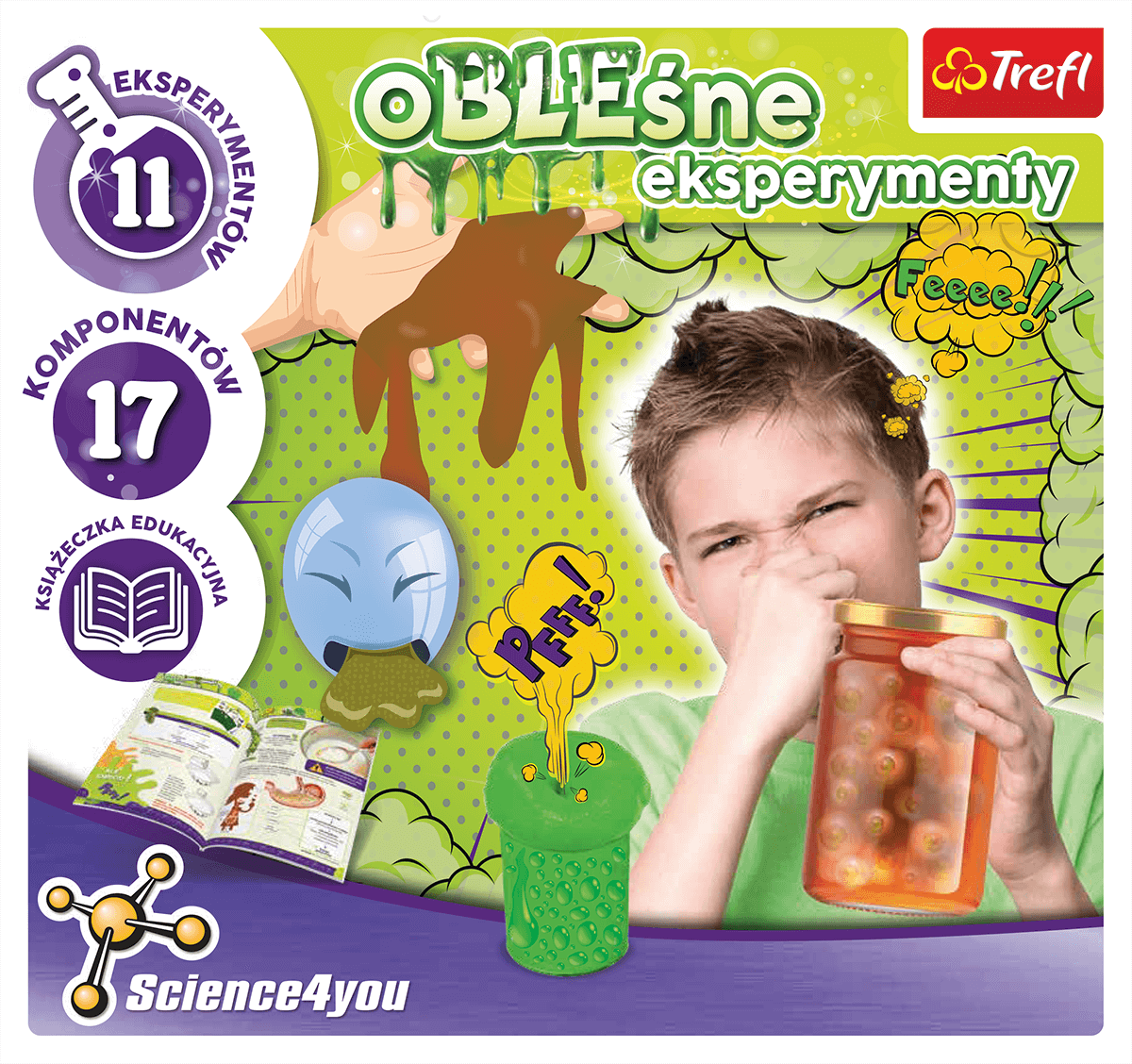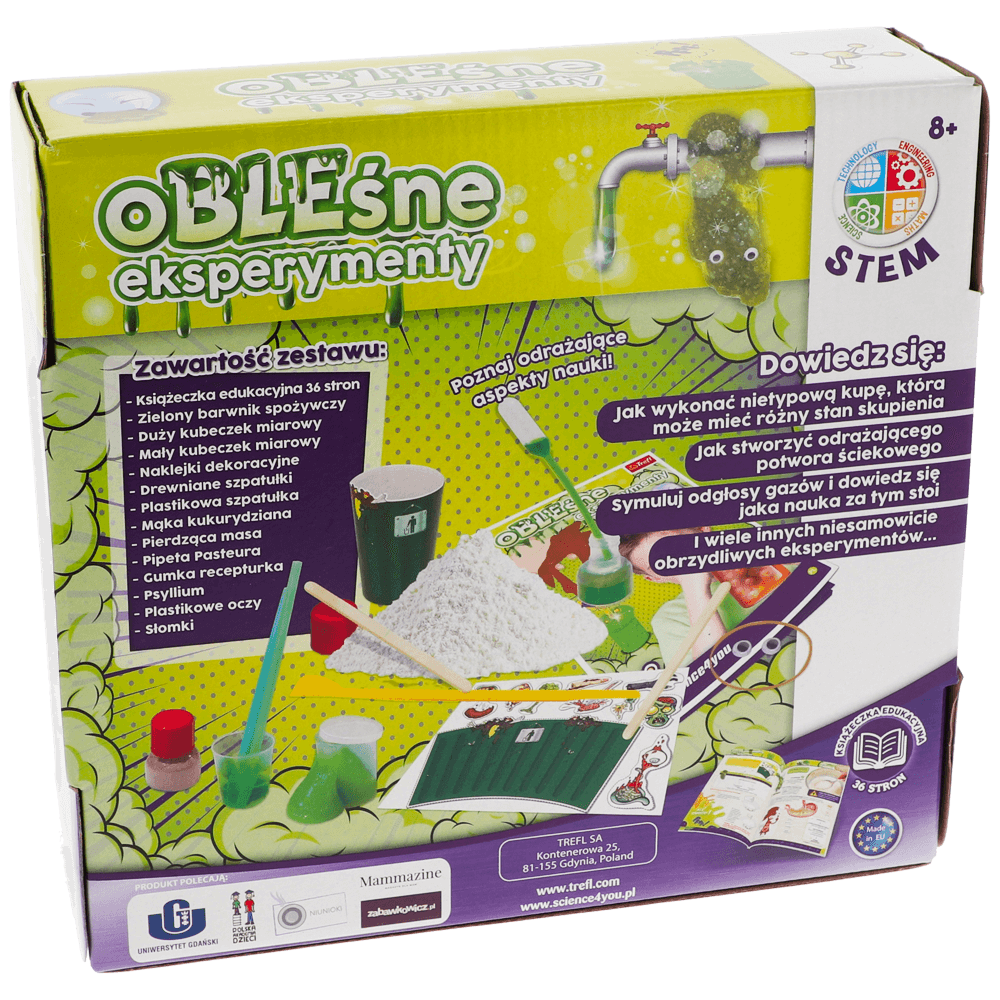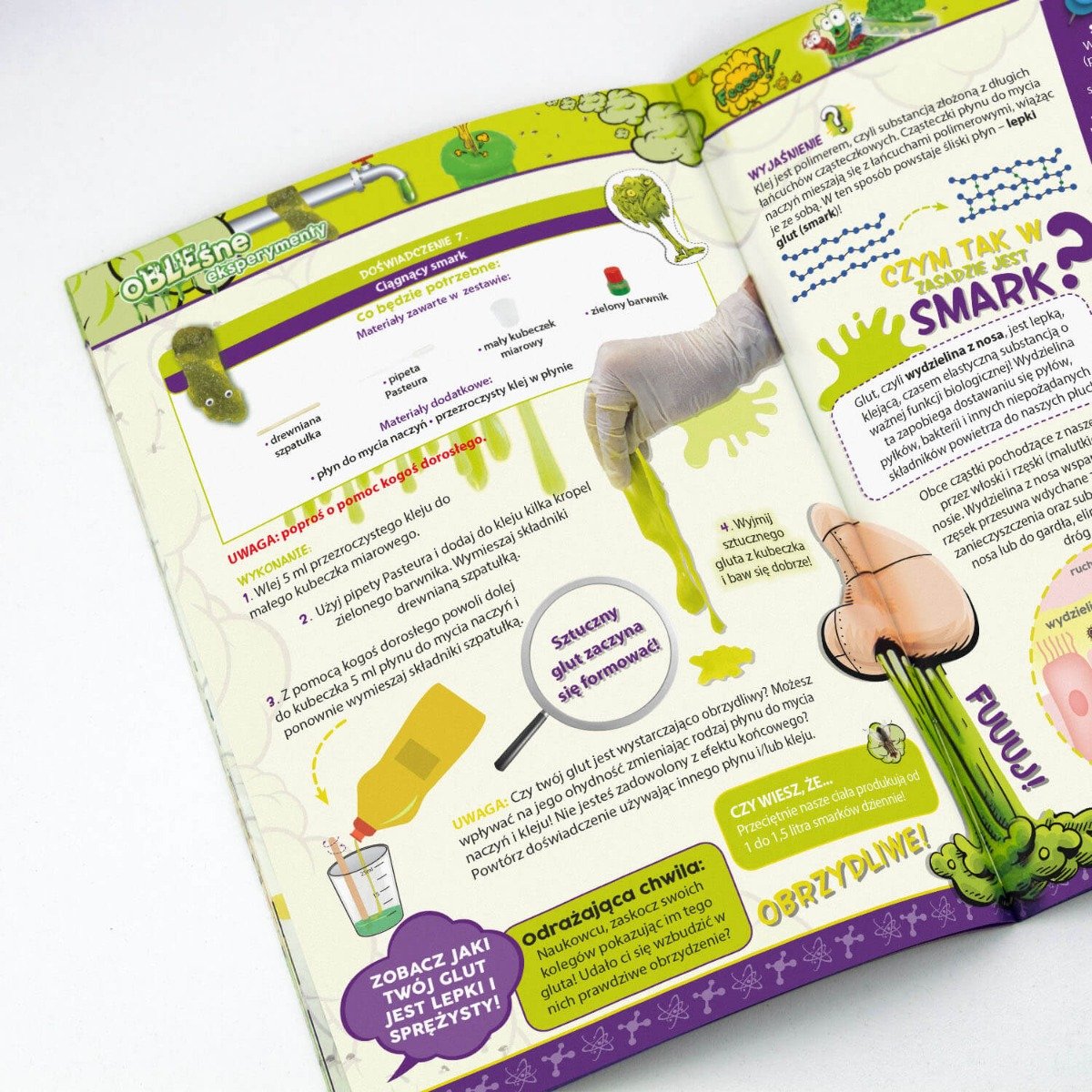 Product content
Książeczka edukacyjna 36 stron 
Zielony barwnik spożywczy 
Duży kubeczek miarowy
Naklejki dekoracyjne
Drewniane szpatułki
Plastikowa szpatułka
Mąka kukurydziana
Pierdząca masa
Pipeta Pasteura
Gumka recepturka
Psyllium 
Plastikowe oczy
Słomki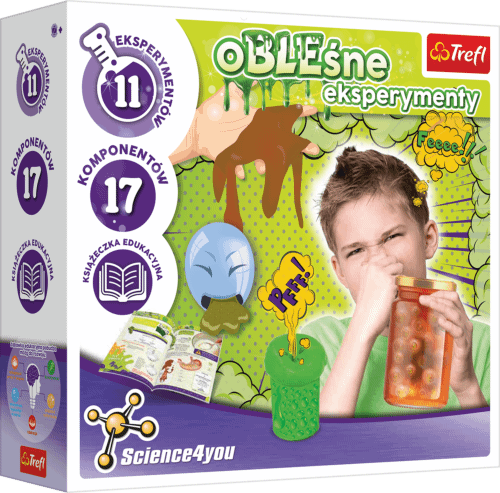 Detailed information
European Article Number: 5900511610406
Product code: 61040
Wymiar opakowania zbiorczego (mm): 2,55
Liczba pudełek w opakowaniu zbiorczym (szt): szt
Waga opakowania zbiorczego (kg): 0.457000
5900511610406
Zestawy naukowe Science 4 You
Seria Science4You od firmy Trefl oferuje dzieciom możliwość przeprowadzania eksperymentów, co zwiększa ich ciekawość świata i umacnia chęć do nauki. Bawiąc się zestawami naukowymi Science 4 You, dzieci zdobędą nowe umiejętności i wykorzystają drzemiący w nich potencjał.
WIĘCEJ O SERII