My first memos - Good night, Trefliki at night - The Treflik Family
Notify me when product will be available:
Gra memos z serii "Dobranoc, Trefliki na noc" to popularna gra ćwicząca pamięć i spostrzegawczość, która podbiła serca graczy na całym świecie. Tym razem do gry zapraszają bohaterowie nowego, animowanego serialu "Bobaski i Miś". Na ilustrowanych kafelkach memo znajdują się kolorowe przedmioty ze świata Bobasków.
Piękne, kolorowe ilustracje z bohaterami animacji "Bobaski i Miś" przyciągają wzrok dzieci i sprawiają, że zabawa staje się jeszcze ciekawsza. 
Produkt został wyprodukowany w Polsce, a do produkcji zostały użyte naturalne materiały. Gra przeznaczona jest dla najmłodszych dzieci, w wieku 2 - 3 lat, które zaczynają swoją przygodę z grami.
Shipping orders
in 48h
Fast
delivery
Payments
with PayPal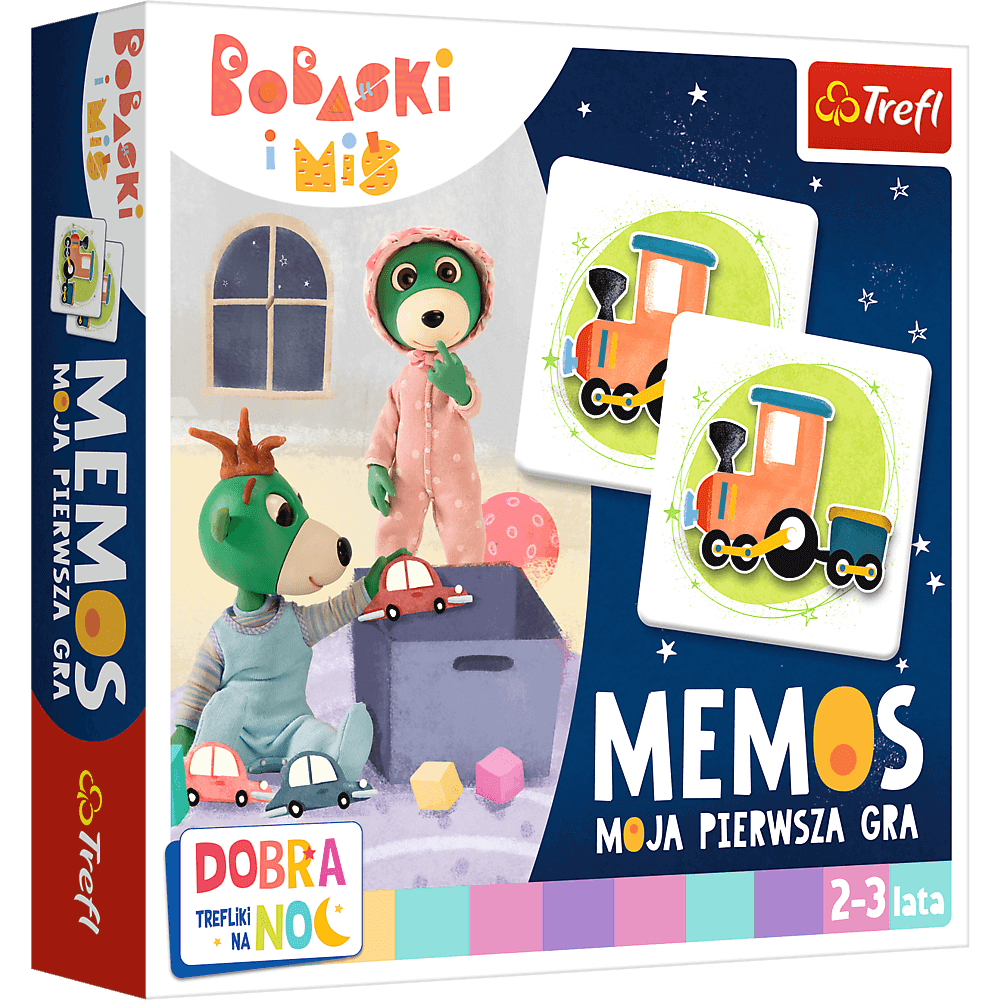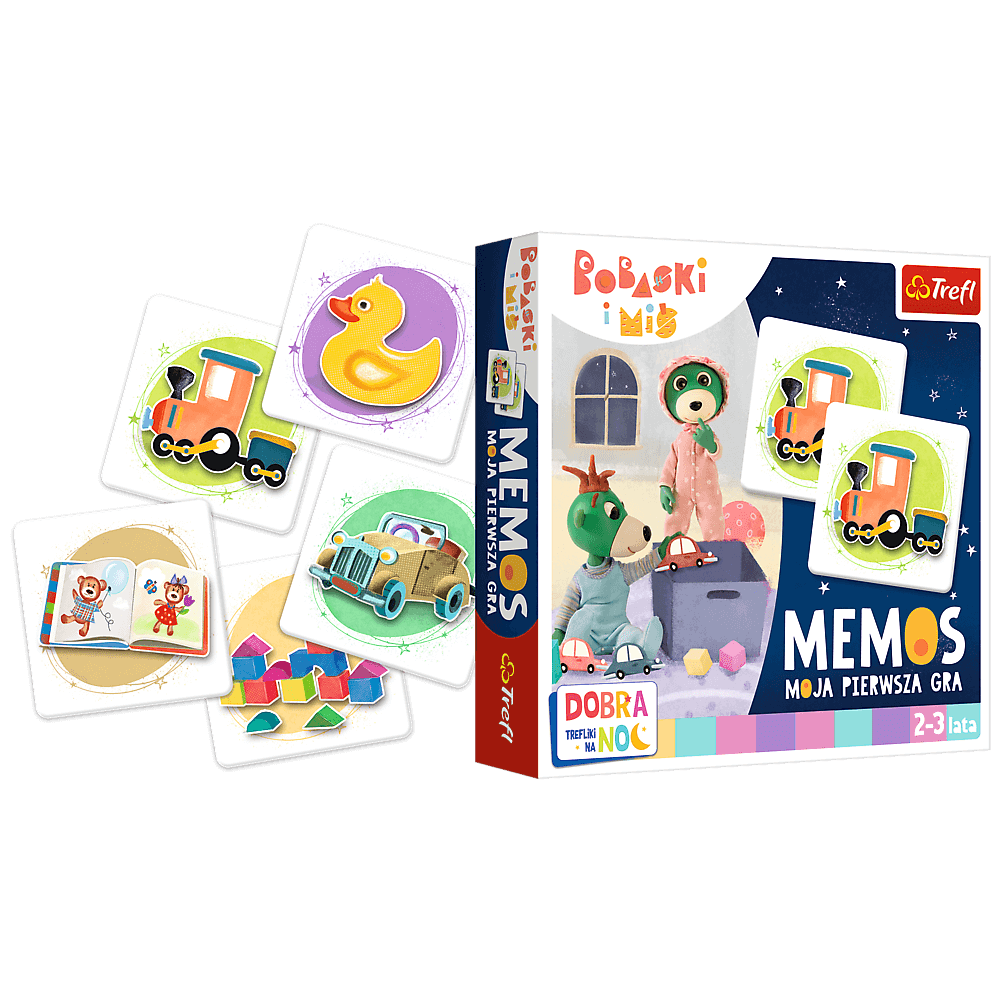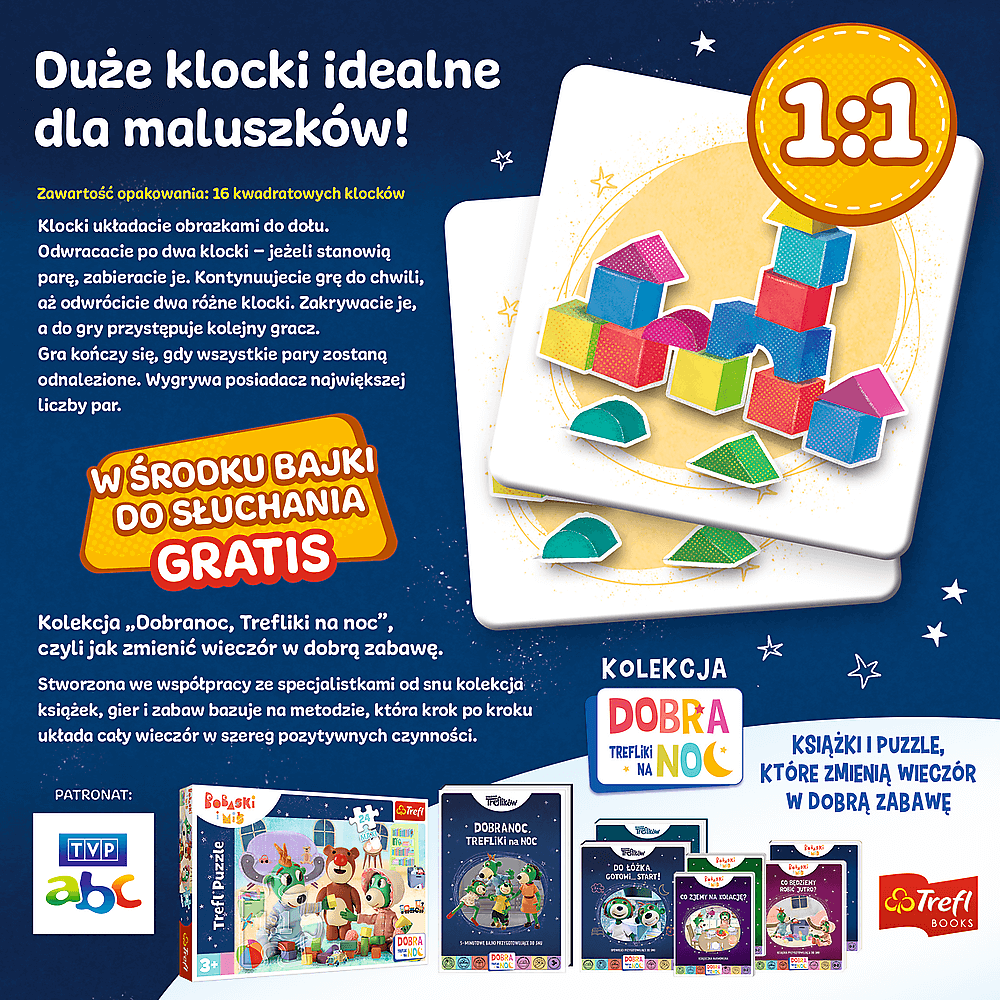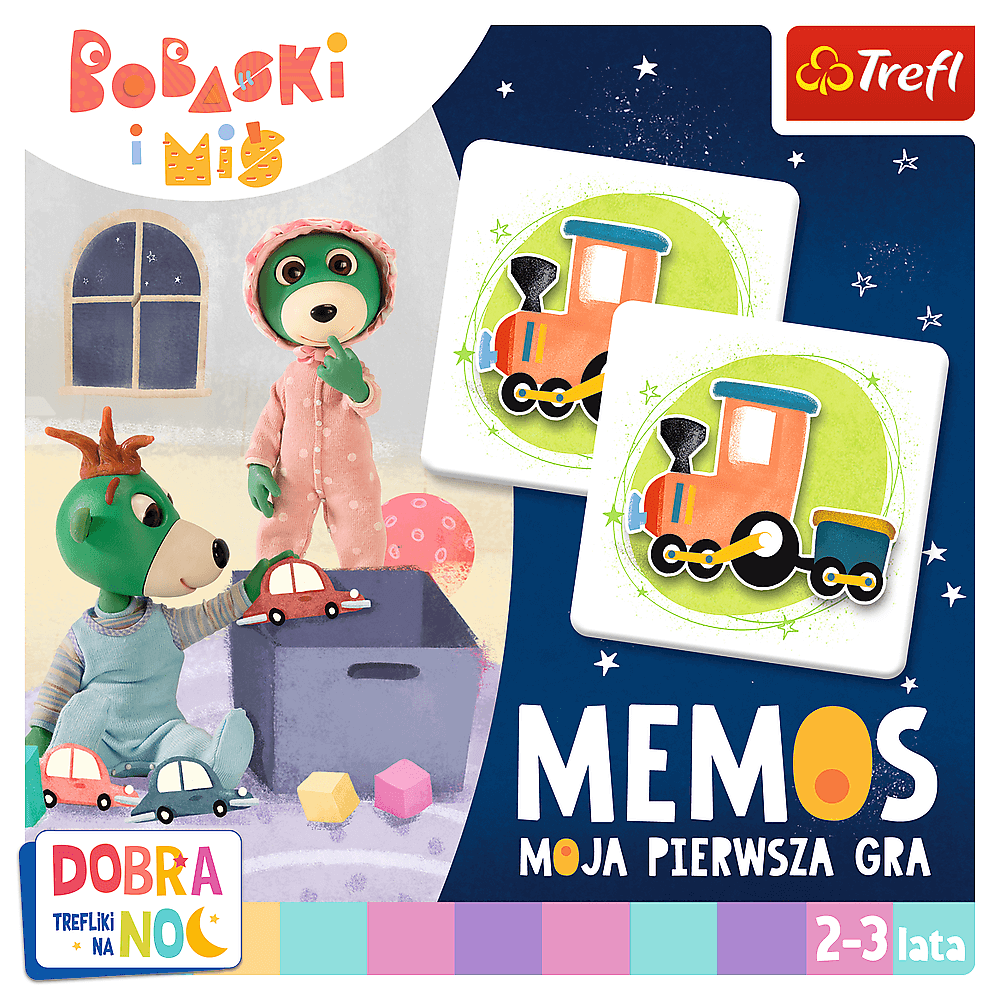 Close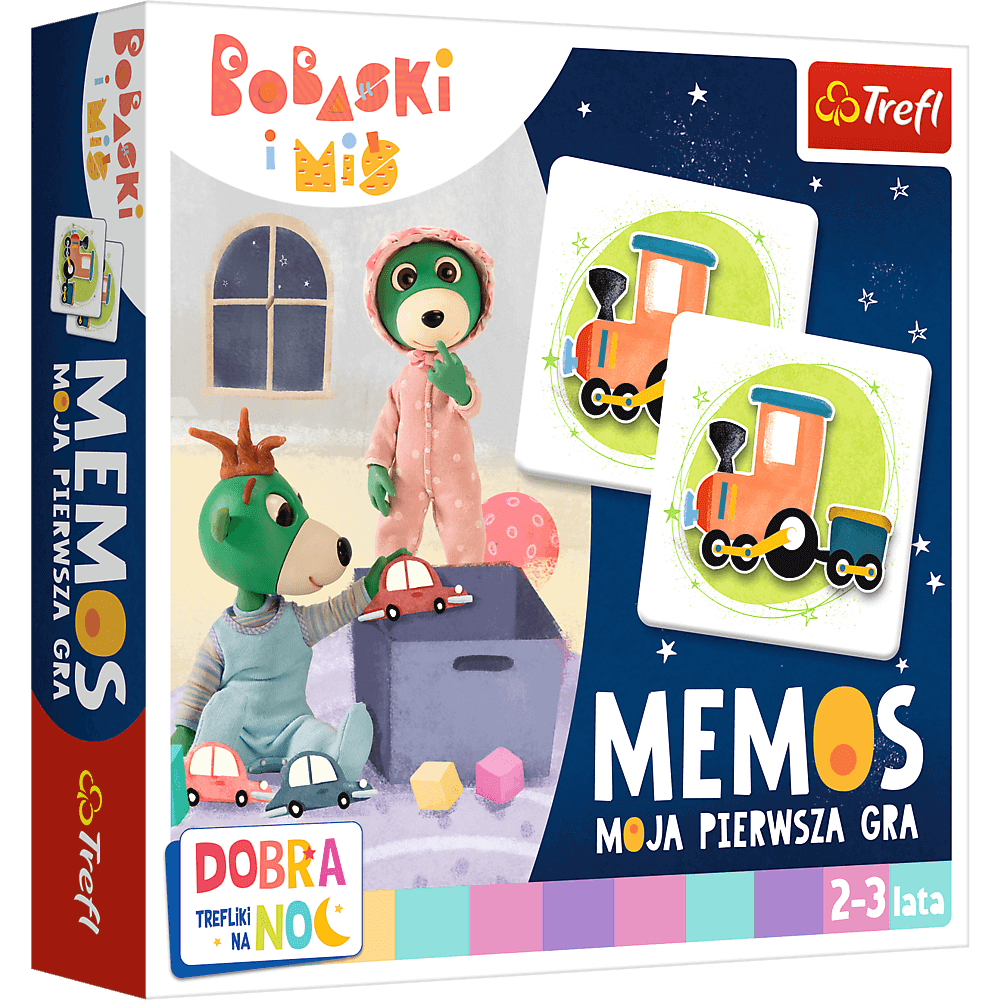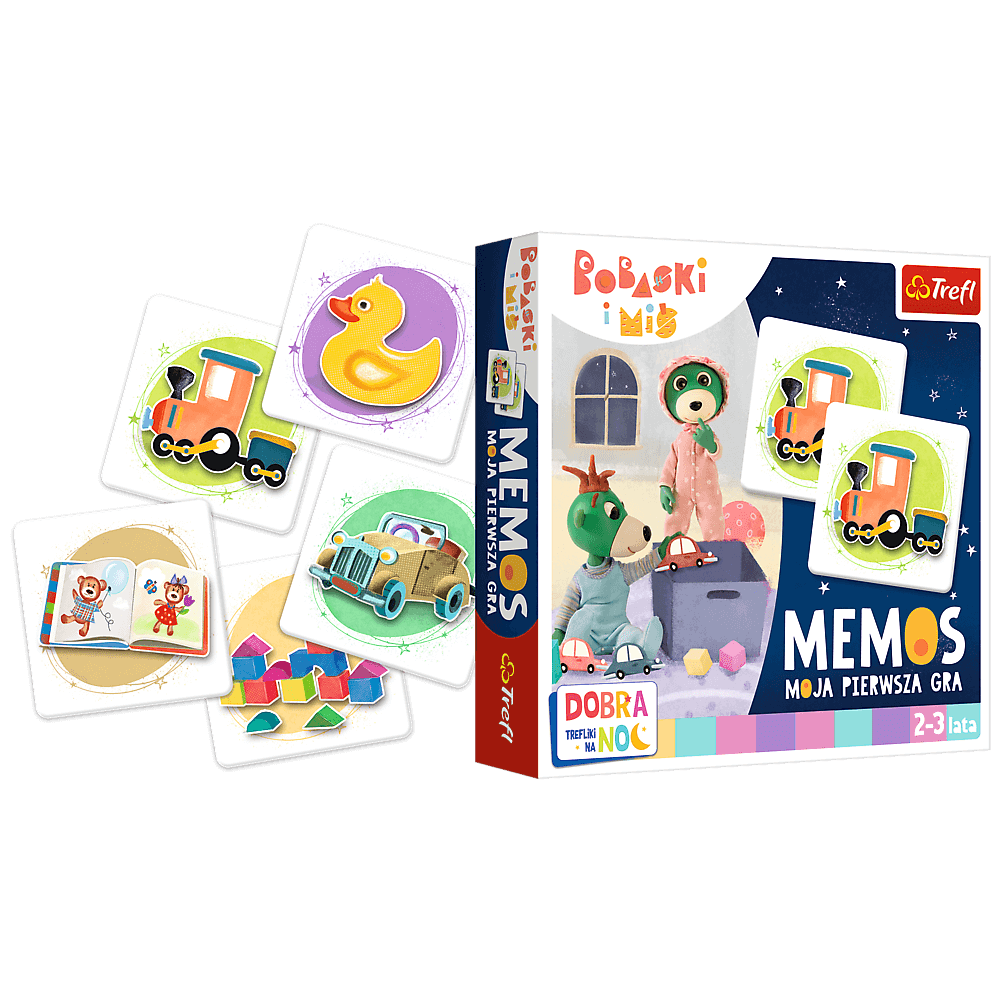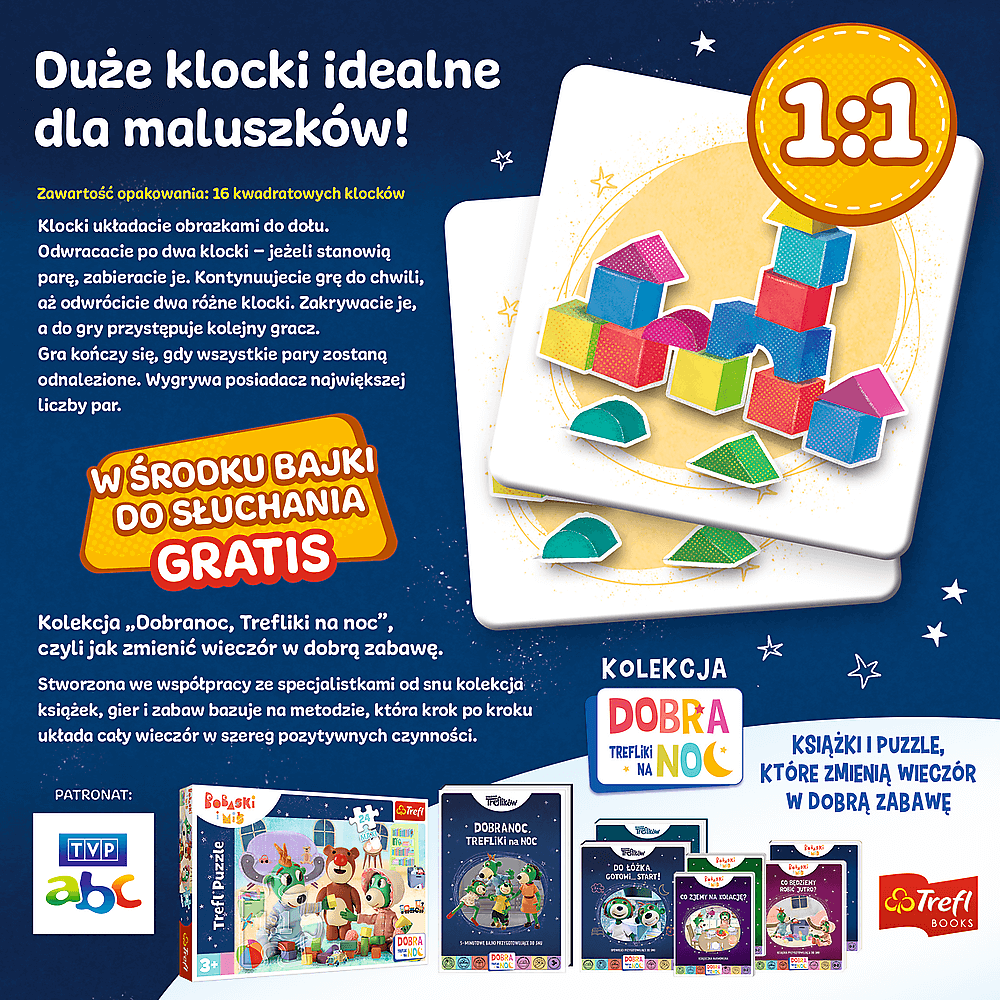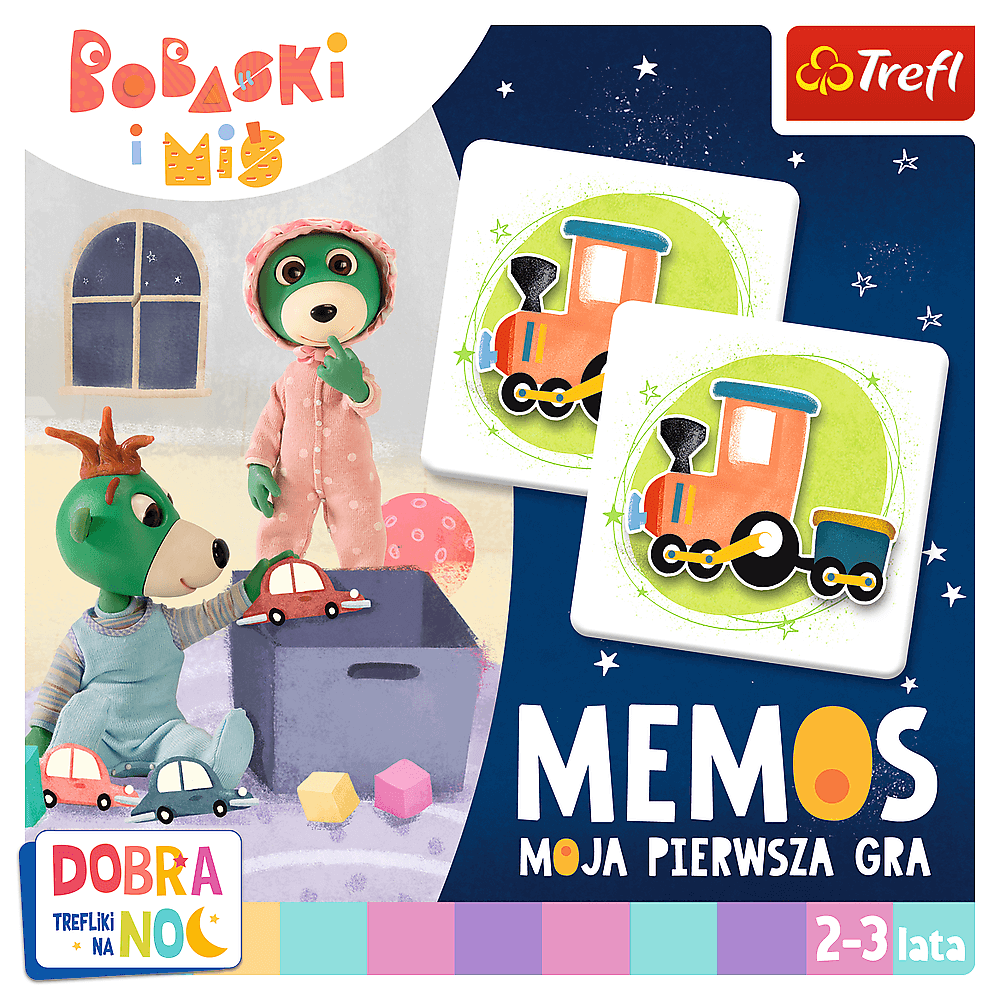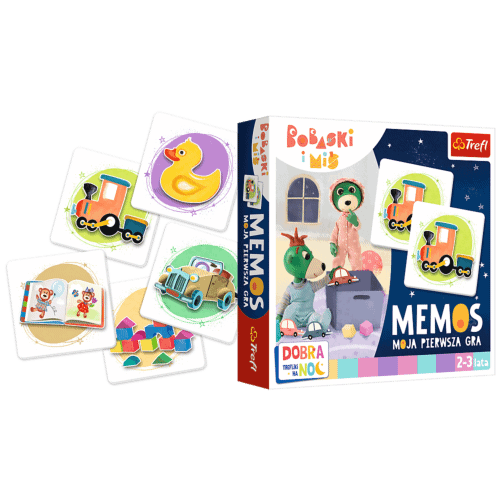 Detailed information
European Article Number: 5900511020380
Product code: 02038
Waga opakowania zbiorczego (kg): 0.330000
5900511020380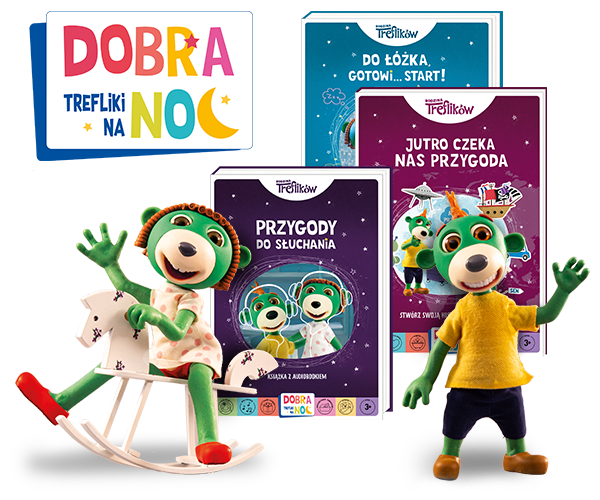 Kolekcja "Dobranoc, Trefliki na noc"
czyli jak zamienić wieczorne czynności w przyjemności
Nadchodzi wieczór. Dzieci robią się zmęczone, marudne, ale nie chcą jeszcze kończyć zabawy. Rodzice z kolei marzą tylko o tym, by spokojnie położyć je spać. Czy można to pogodzić? Tak!
Stworzona we współpracy ze specjalistką od snu kolekcja książek, gier i zabaw bazuje na metodzie, która krok po kroku układa cały wieczór w szereg pozytywnych czynności. Zmienia sprzątanie zabawek, kolację, kąpiel, mycie zębów czy zgaszenie światła w rozwijającą zabawę i pozwala dzieciom nabrać prawidłowych nawyków związanych ze snem.
Każdy wieczór może mieć szczęśliwe, senne zakończenie!
Dobranoc, Trefliki na noc