Stacking tree + 6 pcs beads
Notify me when product will be available:
Wyspa Kreatywności marki Lalaboom dostarcza wiele zróżnicowanych wrażeń dotykowych ze względu na różne faktury poszczególnych elementów. Zabawka daje możliwość ćwiczenia ruchów obrotowych nadgarstka. Rozwija chwyt pęsetkowy (przeciwstawienie kciuka palcowi wskazującemu) i precyzyjne ruchy ręki przy nawlekaniu (rozwija małą motorykę i koordynację wzrokowo-ruchową). Zestaw kulko - klocków rozwija kreatywność dziecka poprzez eksperymentowanie z różnymi układami klocków, wymyślanie nazw powstałych konstrukcji. Rozwija pojęcie relacji przestrzennych (przymocowanie kulko-klocków u góry, na dole, z przodu, bądź z tyłu).
Shipping orders
in 48h
Fast
delivery
Payments
with PayPal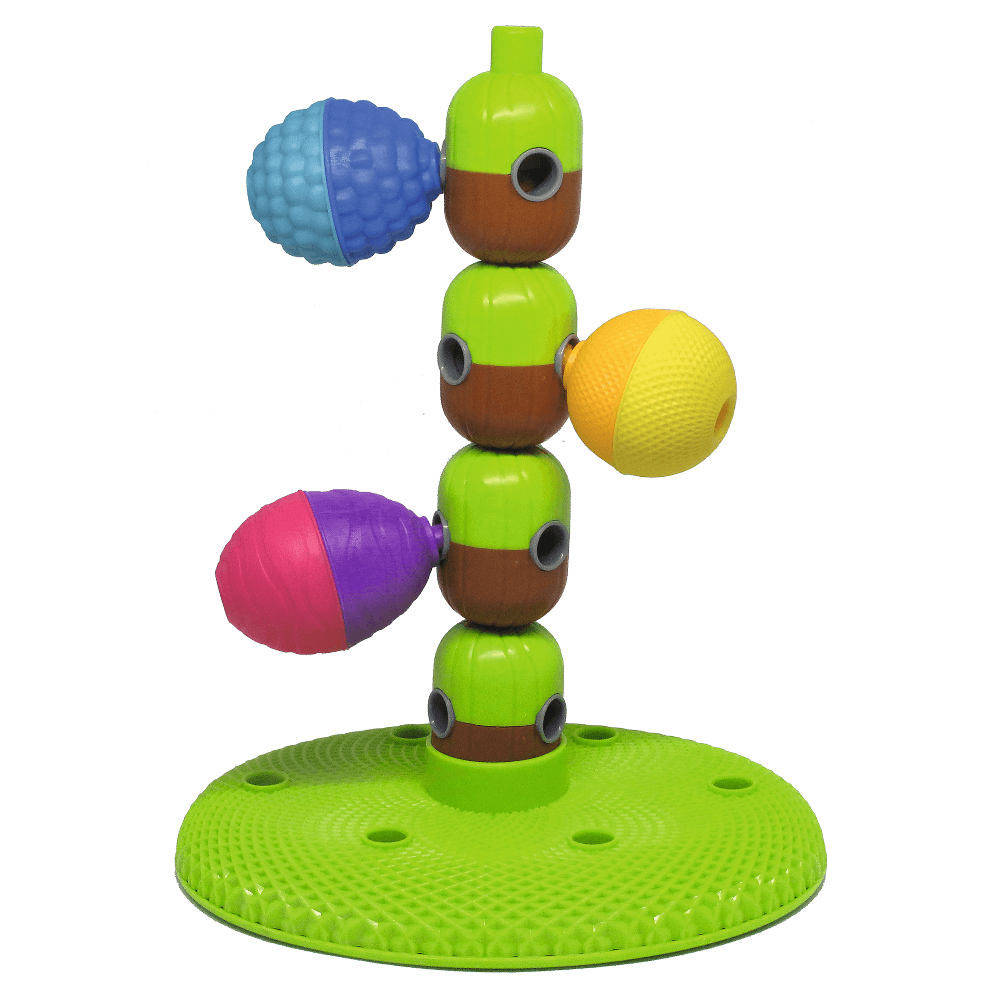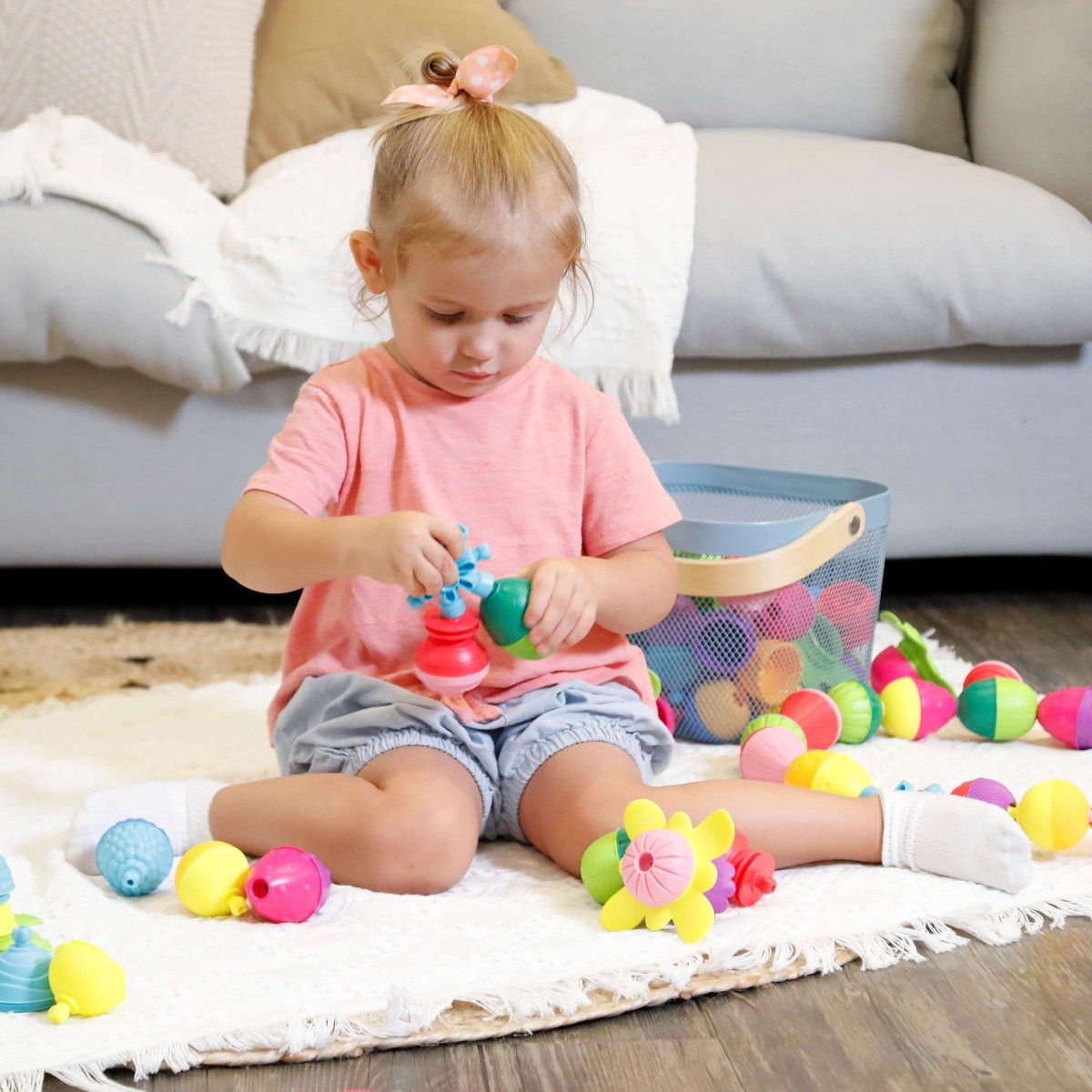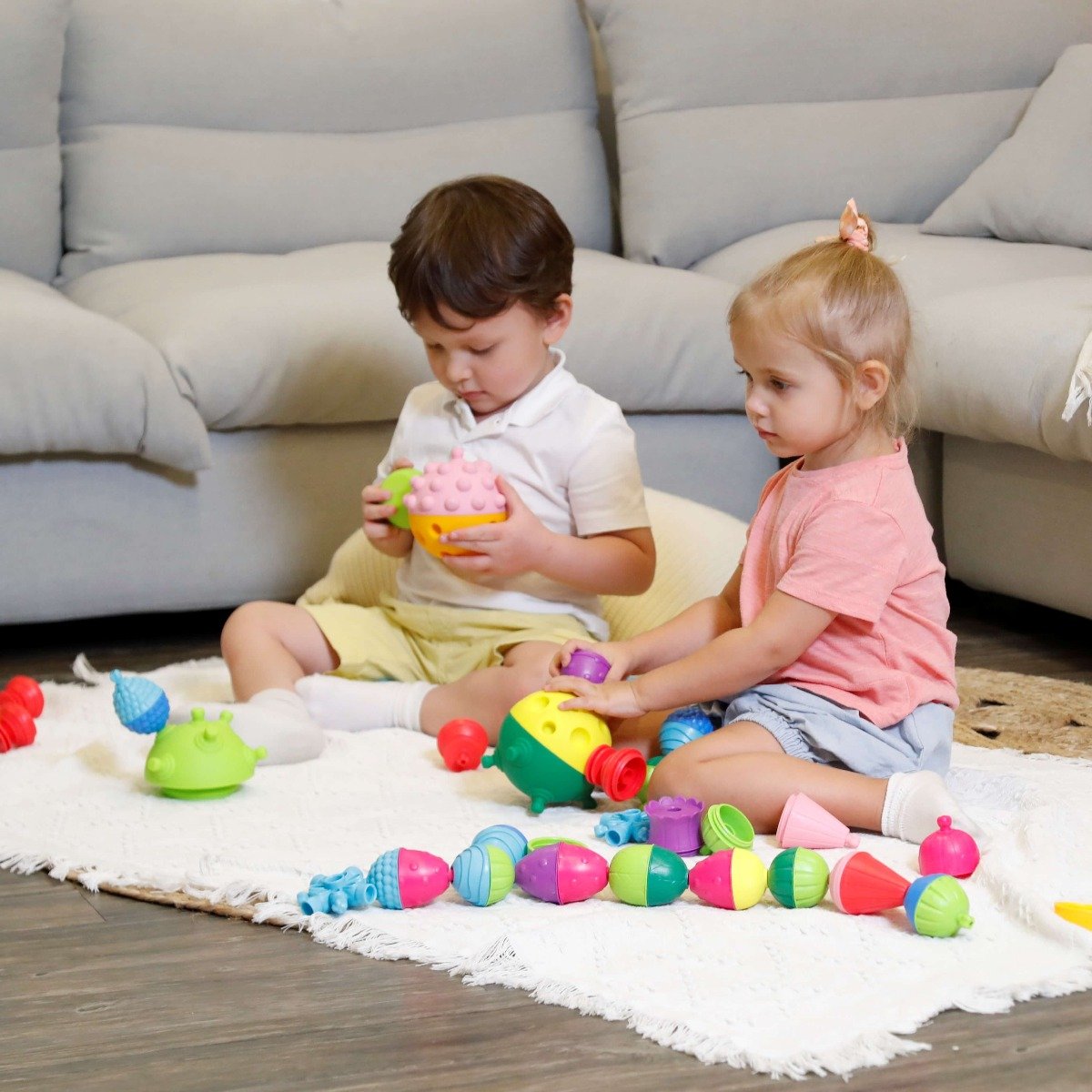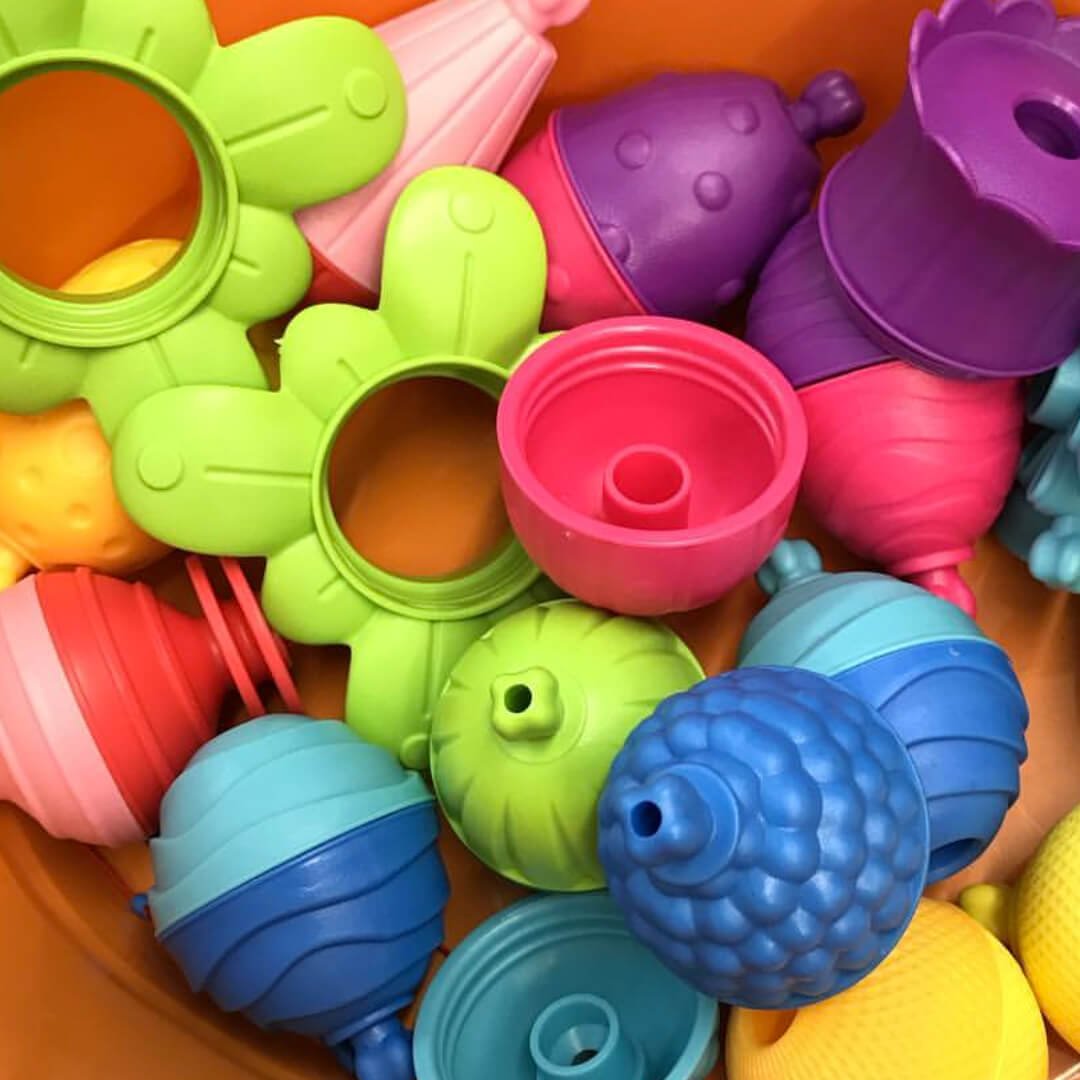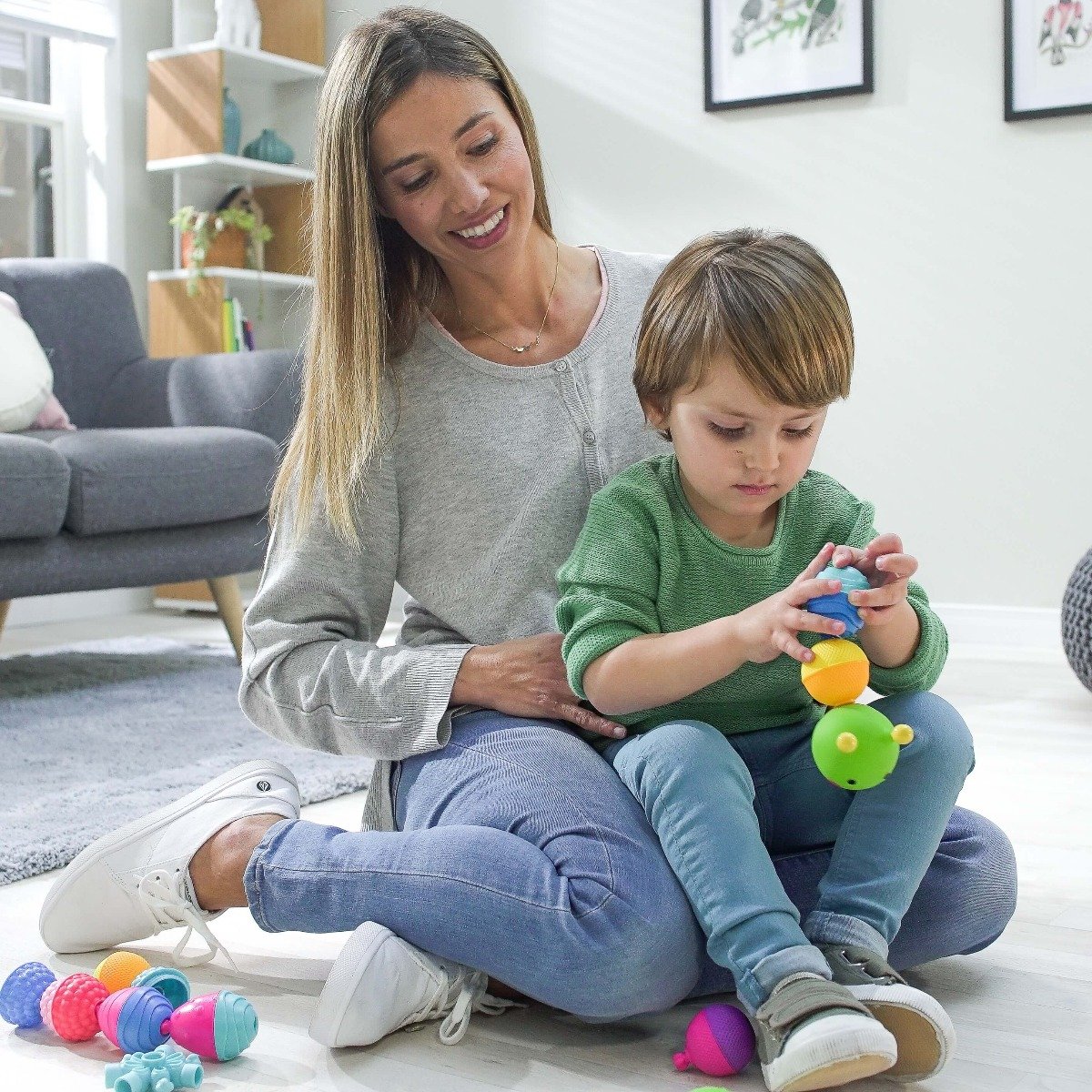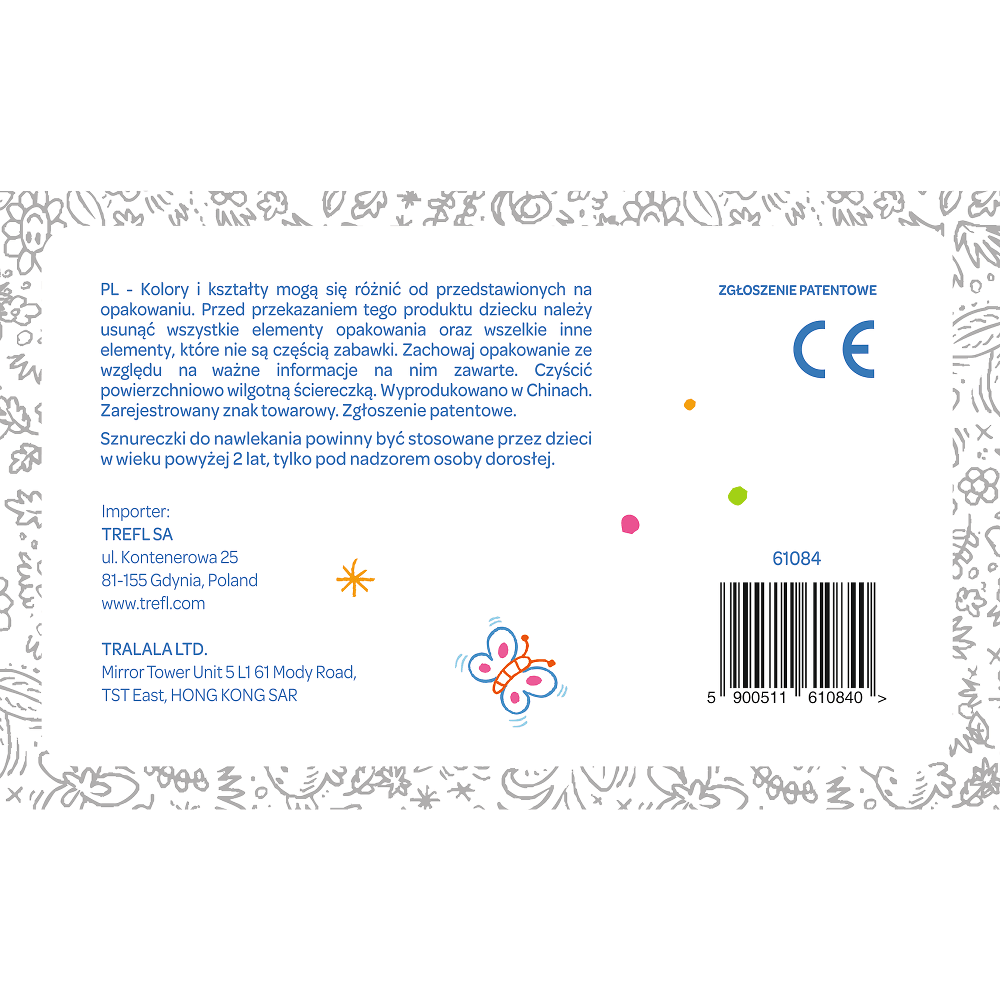 Close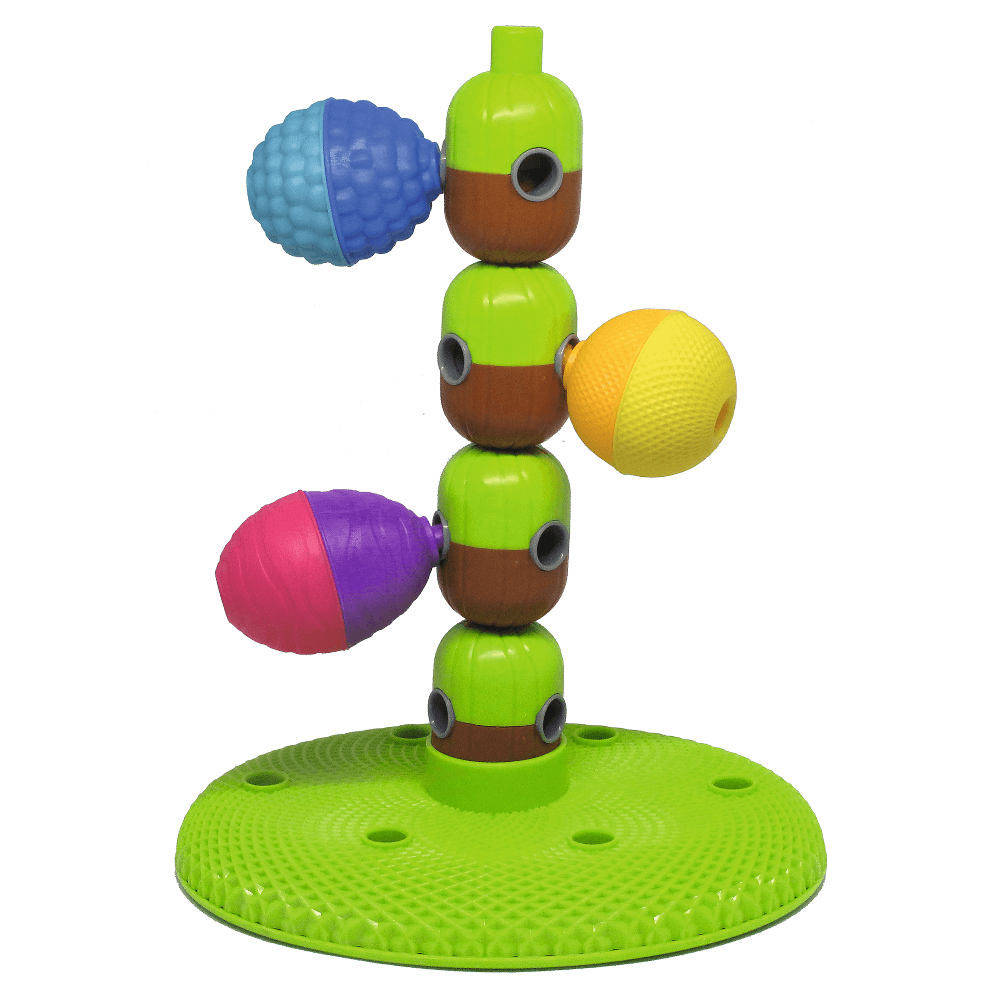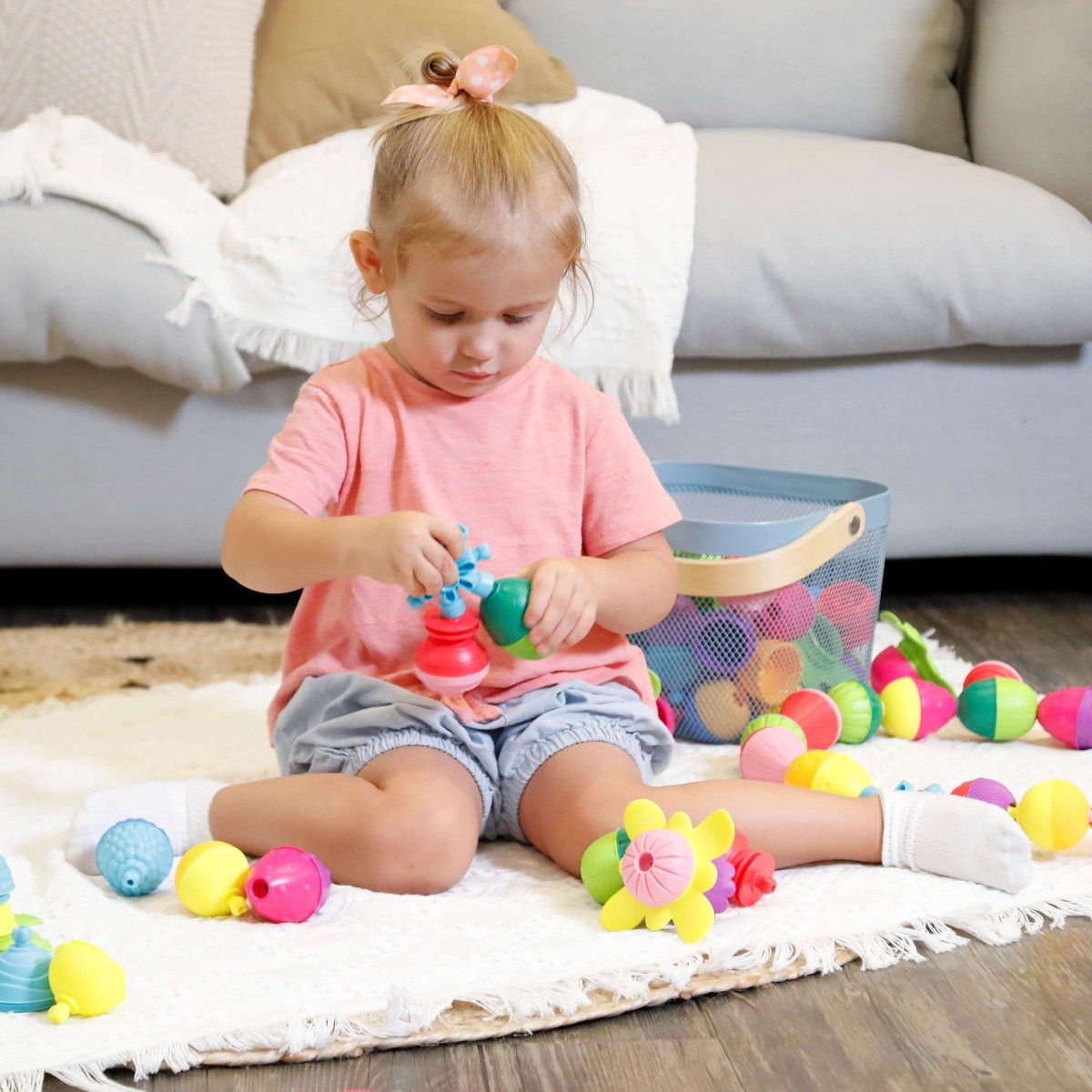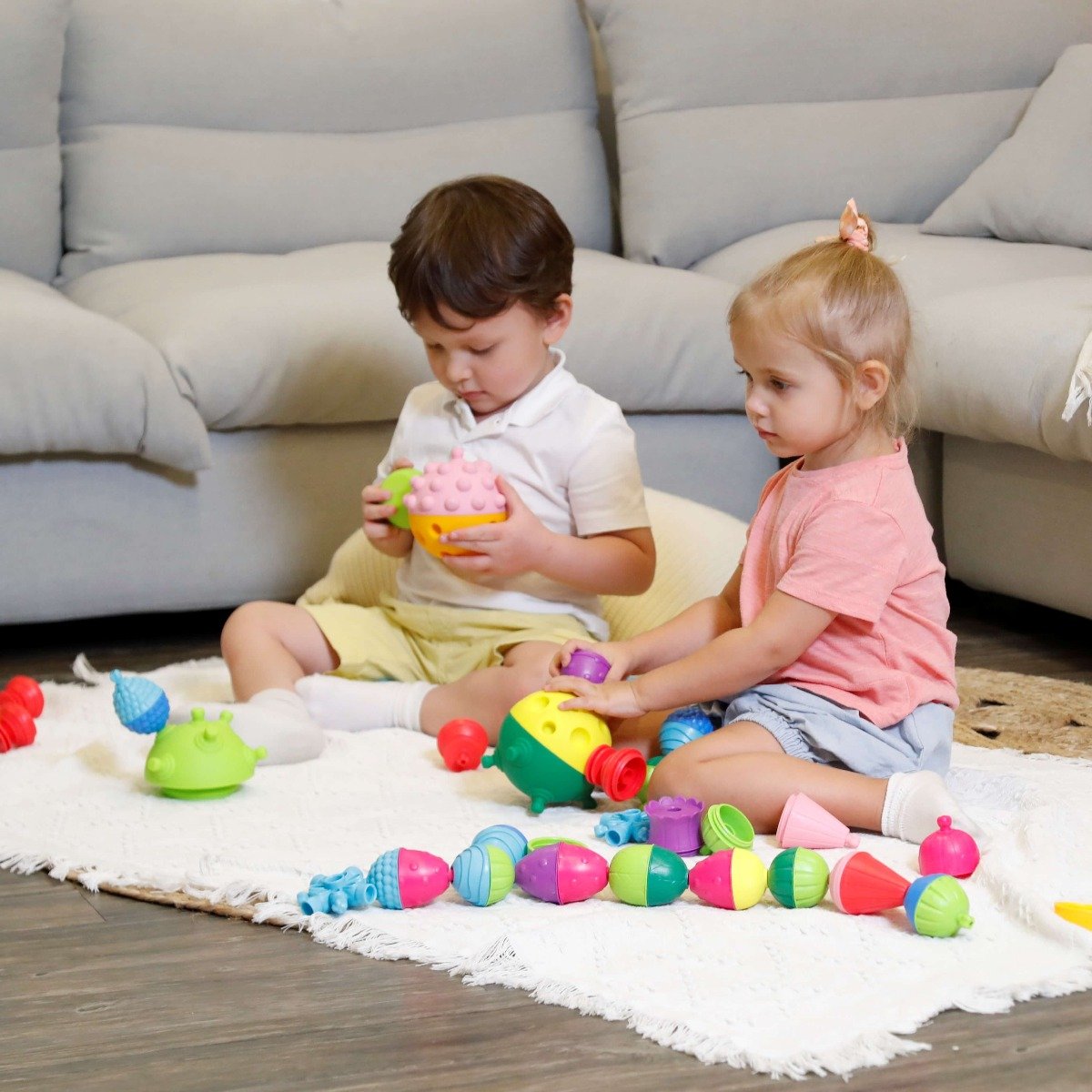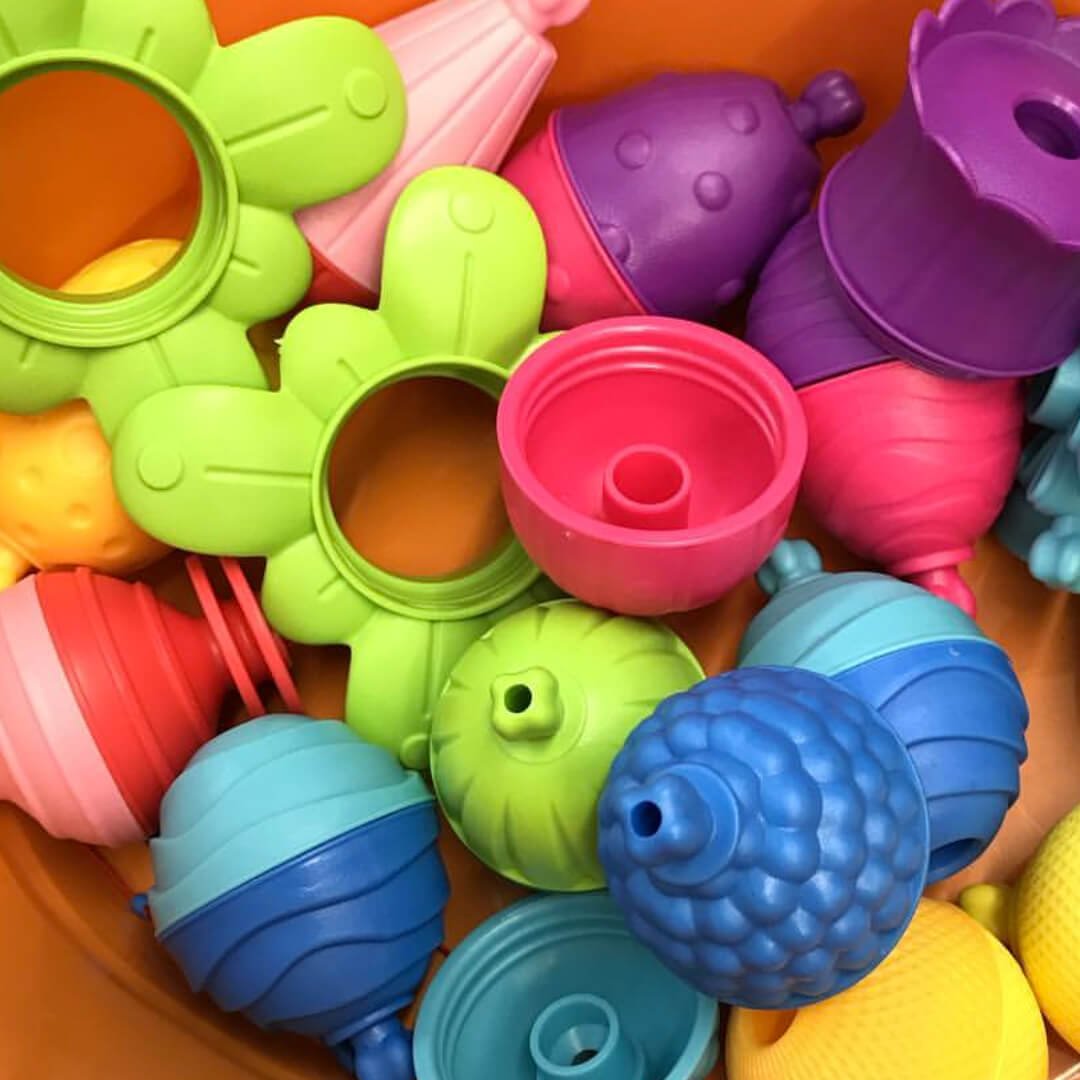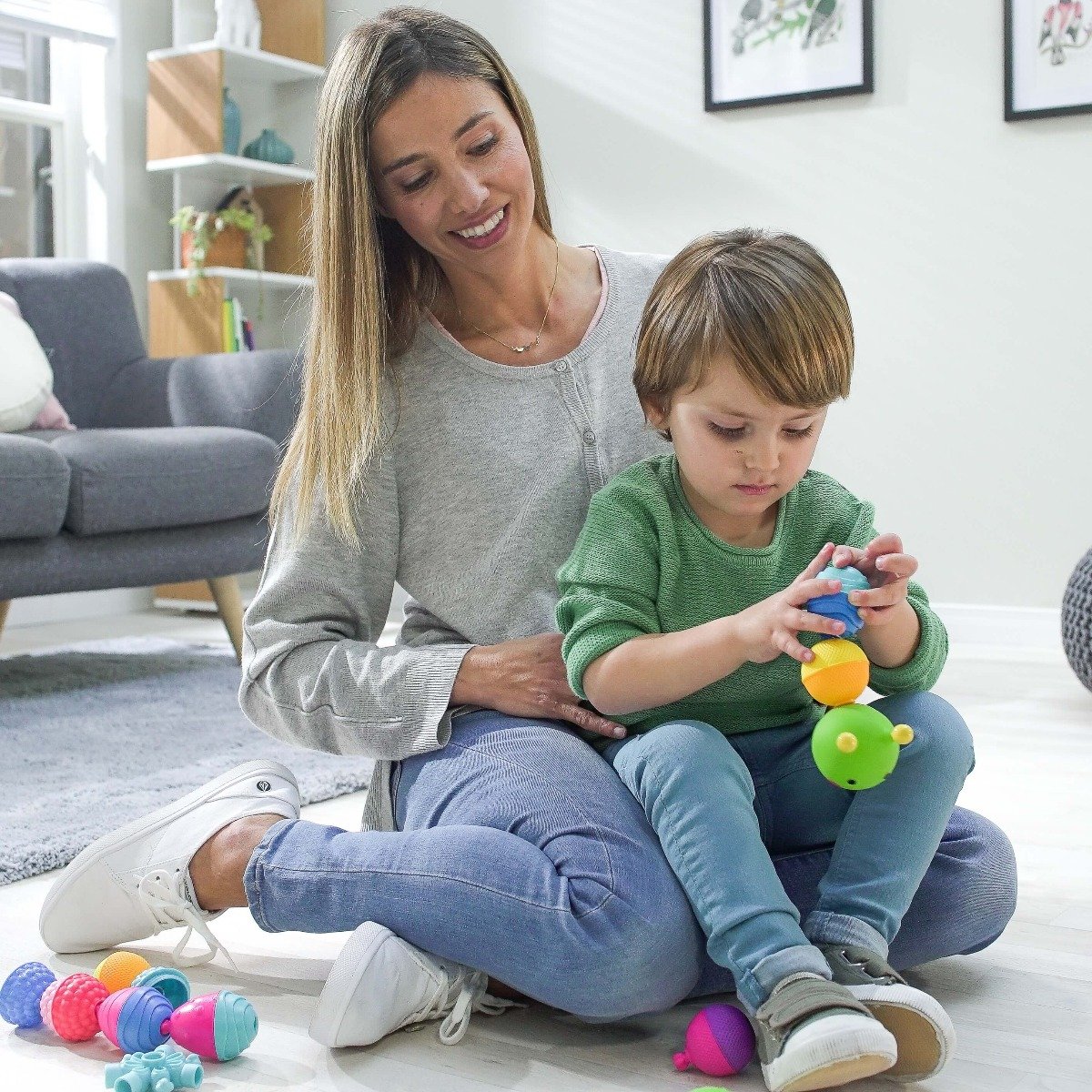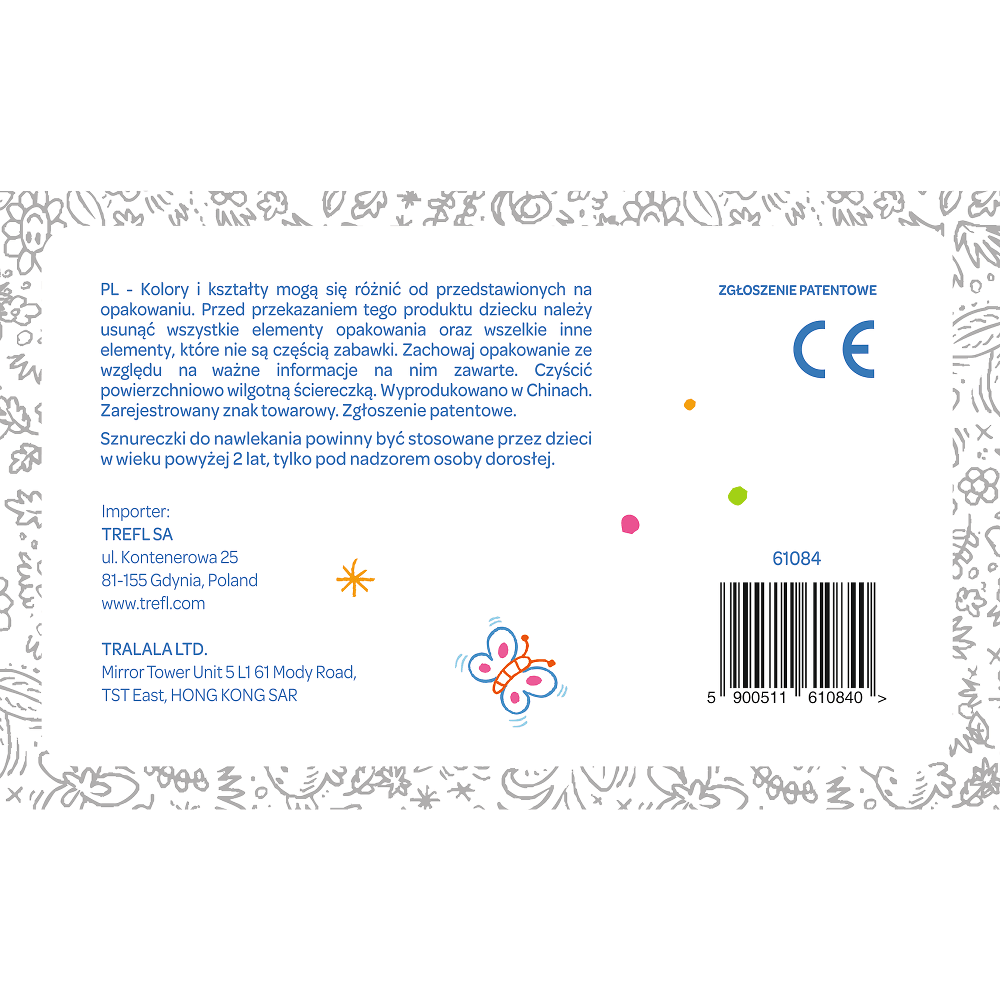 Product content
Podstawa Wyspy Kreatywności,
4 elementy do Wyspy Kreatywności,
6 elementów do składania kulko-klocków,
1 sznureczek do nawlekania Detailed information
European Article Number: 5900511610840
Product code: 61084
Wymiar opakowania zbiorczego (mm): 4,8
Liczba pudełek w opakowaniu zbiorczym (szt): szt
Waga opakowania zbiorczego (kg): 0.569000
5900511610840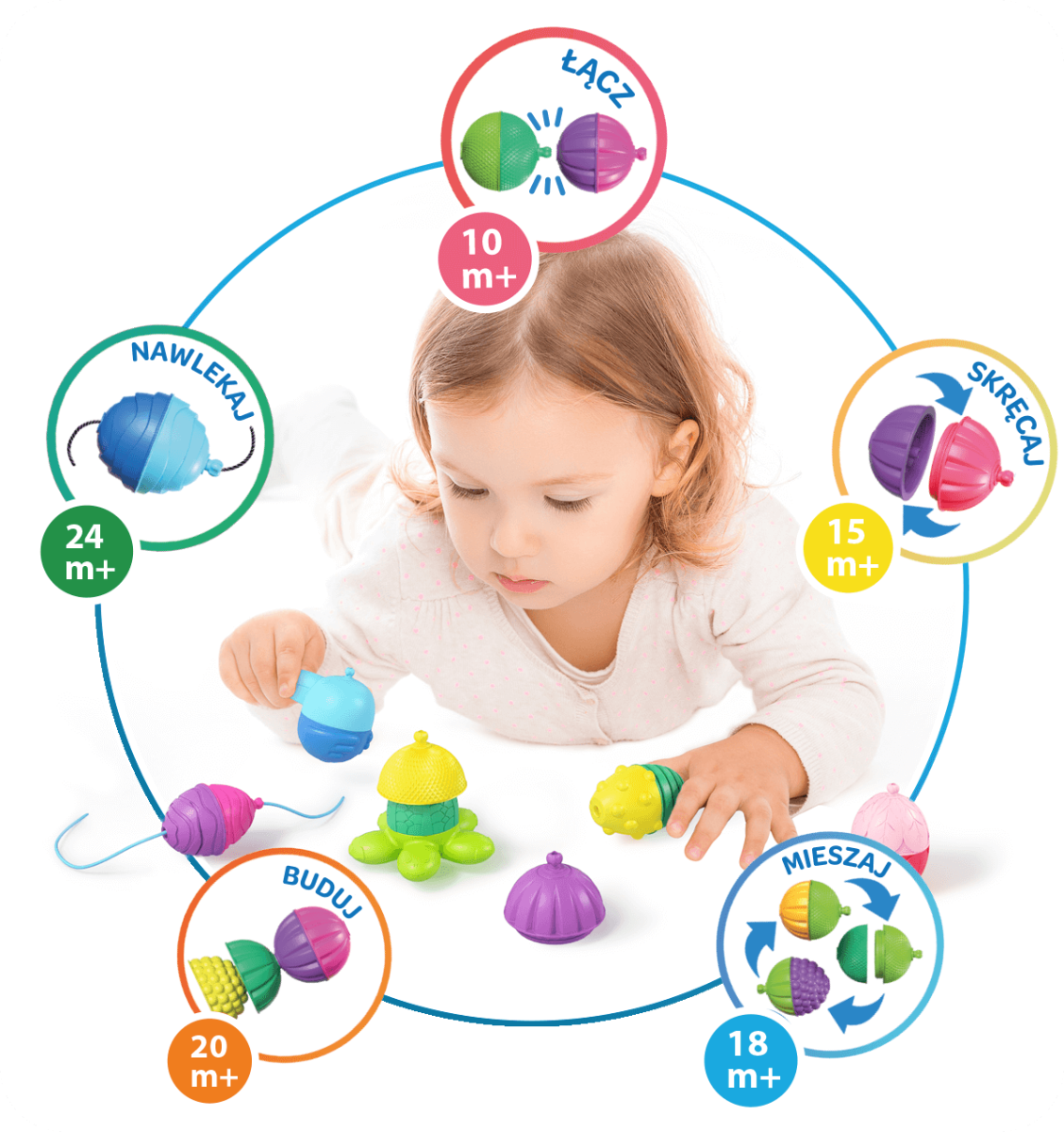 Kulko - klocki sensoryczne Lalaboom
Lalaboom to seria wyjątkowych kulko-klocków, zaprojektowanych z myślą o prawidłowym rozwoju dziecka. Kulko - klocki posiadają aż 16 różnych faktur, 12 kształtów i 10 kolorów, dzięki czemu codzienna zabawa wzbogacona jest o ważne dla dzieci doznania zmysłowe.
Zabawki serii Lalaboom są inspirowane metodą Montessori, w myśl której dzieci uczą się przez działanie, a duży nacisk kładziony jest na dokładność, systematyczność oraz samodzielność.
WIĘCEJ O SERII
Lalaboom - Wybór Rodziców
Zobacz recenzję serii kulko-klocków Lalaboom, przygotowaną przez eksperta ds. zabawek - Magdalenę Kordaszewską.