61110 "TOWAR" - S4Y - PL - Warsztacik Perfum - MINI
Notify me when product will be available:
Warsztacik Perfum od Science4you to podstawowy zestaw, dzięki któremu rozpoczniesz pierwsze, doświadczenia i wejdziesz do świata nauki. Zaczynając od warsztaciku, poprzez pracownię, stwórz własną fabrykę nauki i zabawy! Zacznij przygodę z Warsztacikami Naukowymi. Każdy warsztacik jest doskonałym wstępem do naukowej przygody. Przygotuj perfumy z aromatów i surowców aromatycznych w Warsztaciku Perfum!
Shipping orders
in 48h
Fast
delivery
Payments
with PayPal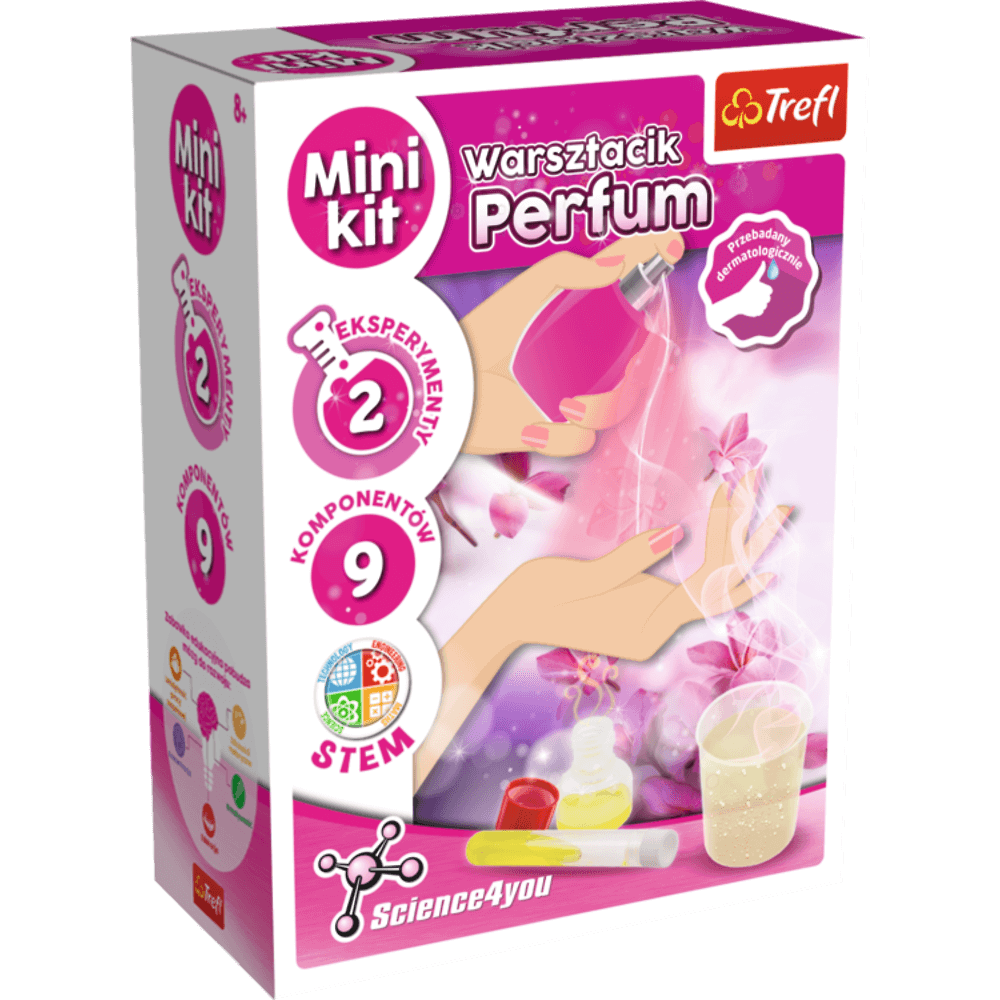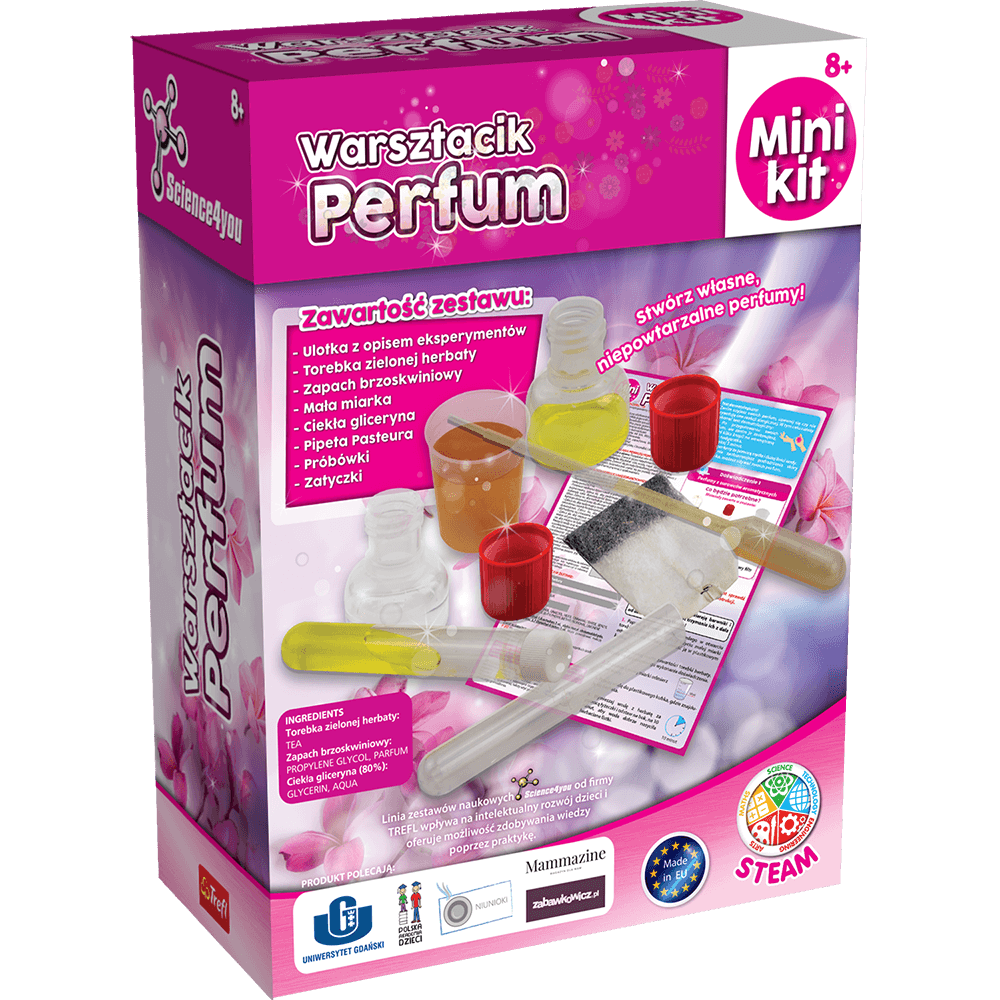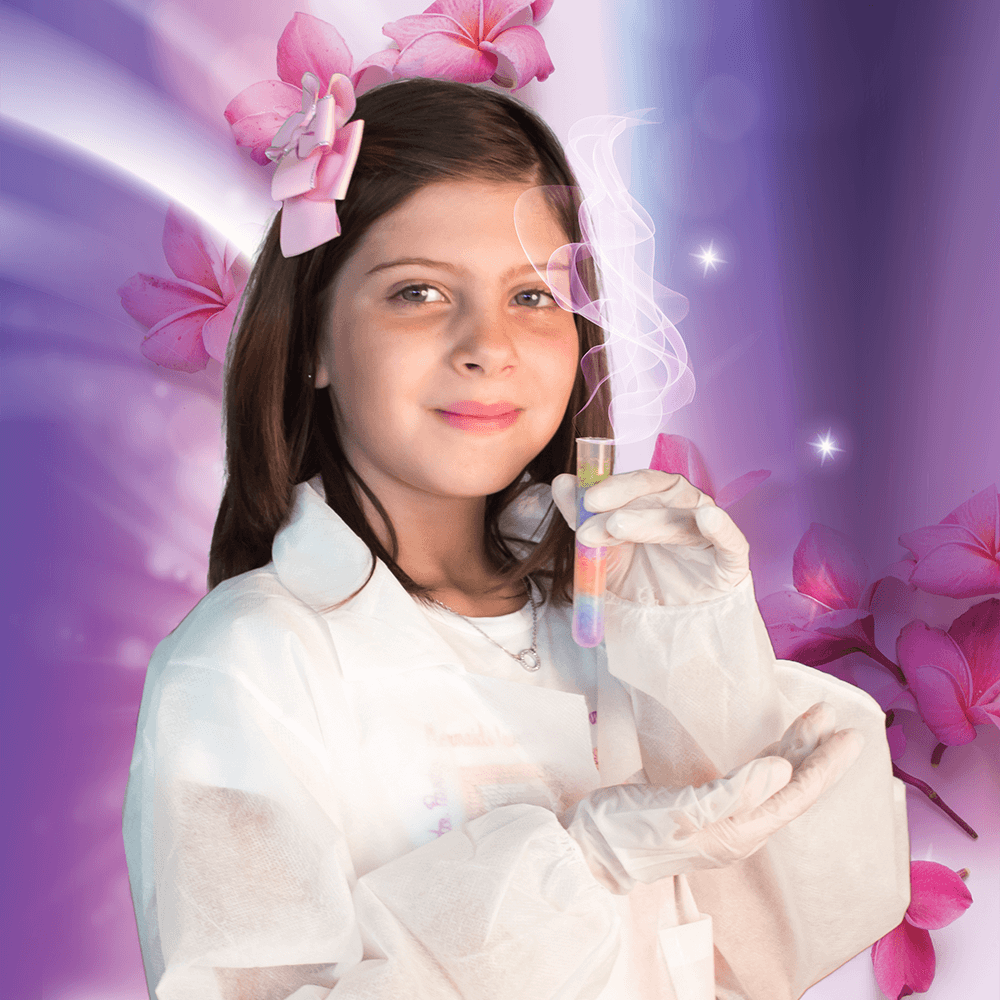 Close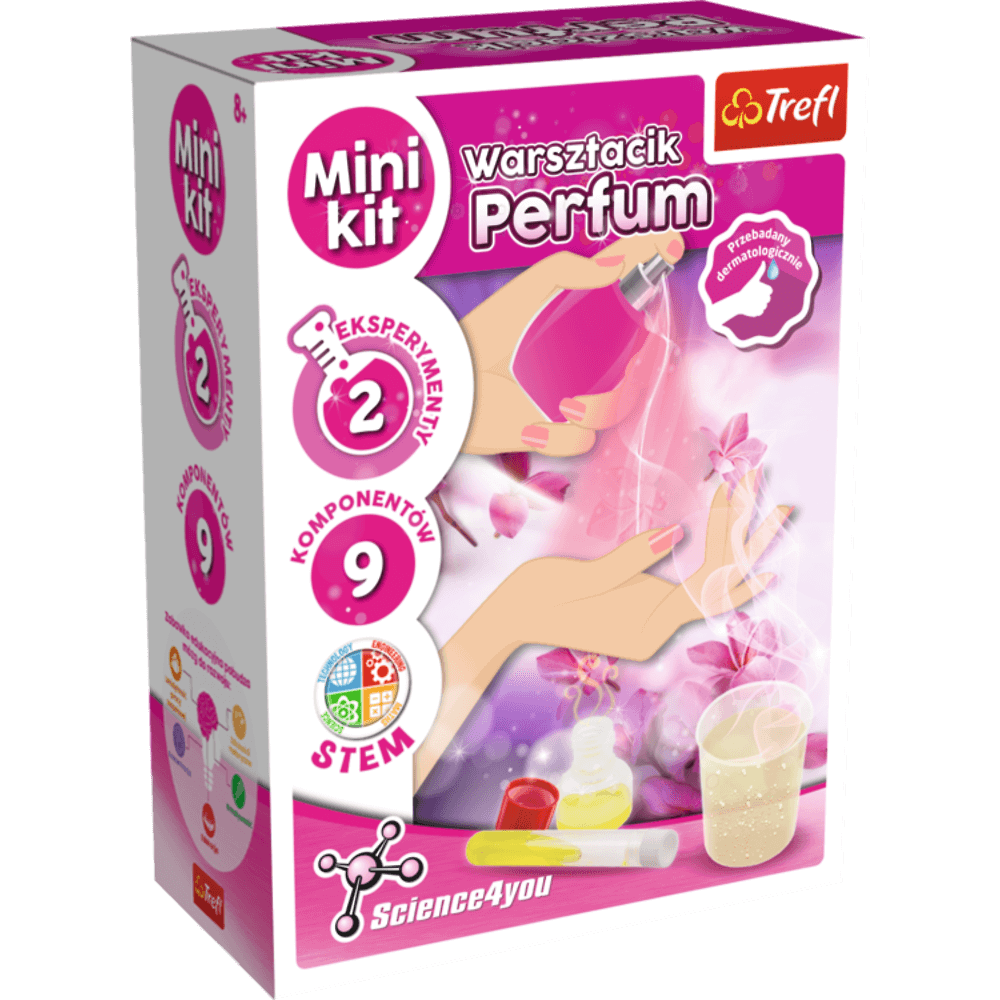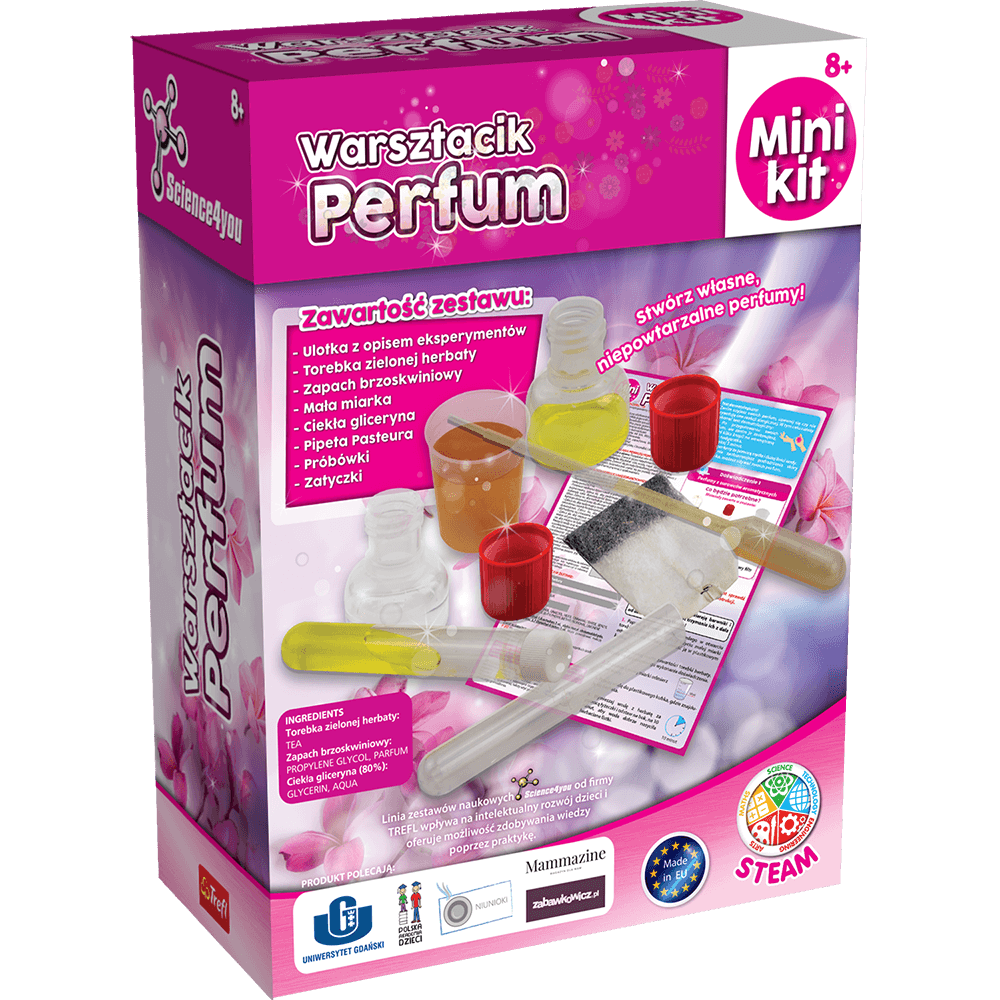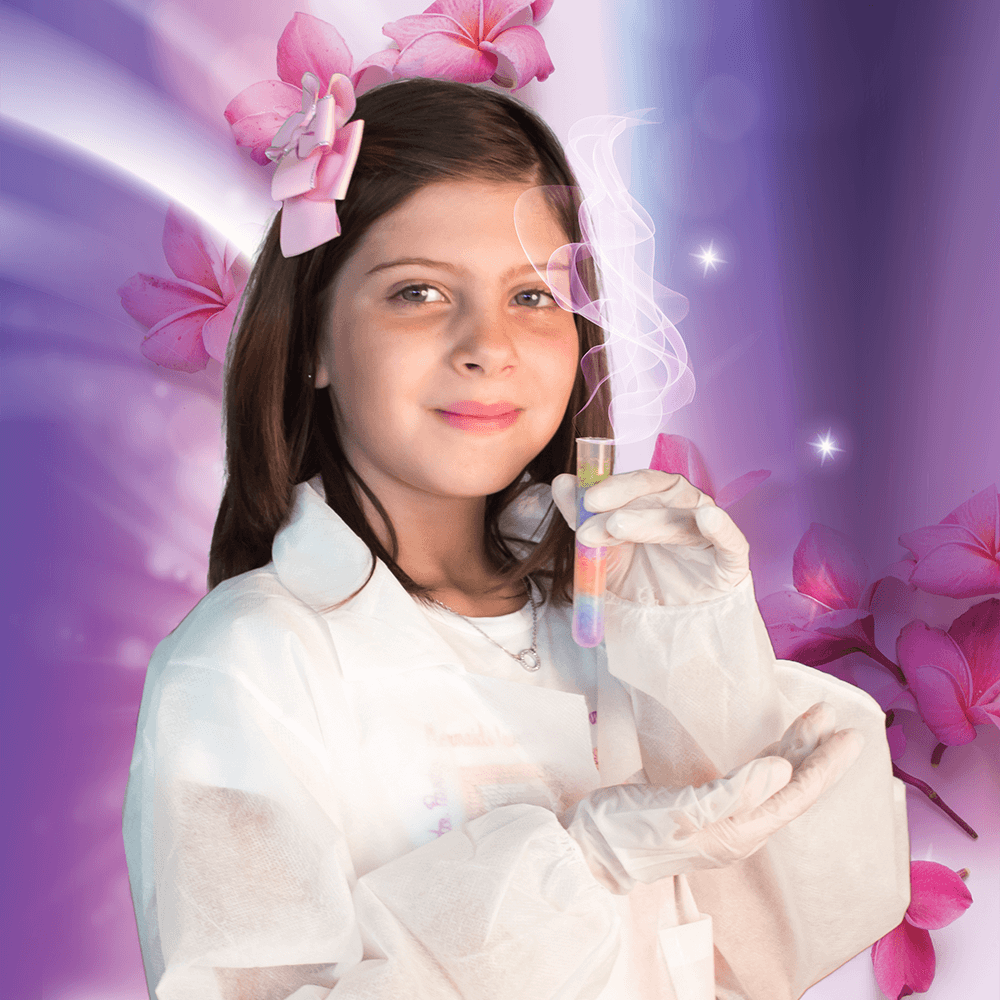 Product content
Ulotka z opisem eksperymentów
Torebka zielonej herbaty
Zapach brzoskwiniowy 
Mała miarka
Ciekła gliceryna
Pipeta Pasteura
Probówki
Zatyczki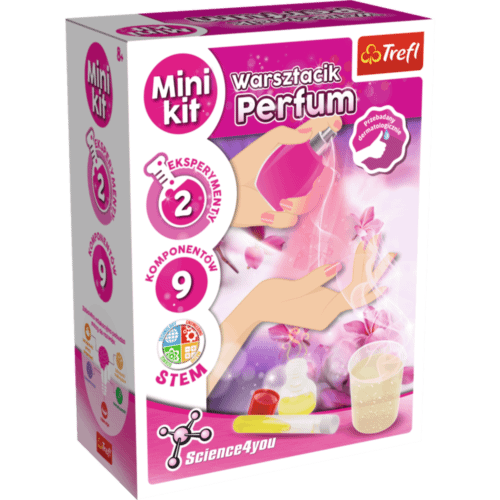 Detailed information
European Article Number: 5900511611106
Product code: 61110
Wymiar opakowania zbiorczego (mm): ,71
Liczba pudełek w opakowaniu zbiorczym (szt): szt
Waga opakowania zbiorczego (kg): 0.200000
5900511611106
Zestawy naukowe Science 4 You
Seria Science4You od firmy Trefl oferuje dzieciom możliwość przeprowadzania eksperymentów, co zwiększa ich ciekawość świata i umacnia chęć do nauki. Bawiąc się zestawami naukowymi Science 4 You, dzieci zdobędą nowe umiejętności i wykorzystają drzemiący w nich potencjał.
WIĘCEJ O SERII