Bestseller
Octopus Party
Notify me when product will be available:
The family gamwe in which toy will pretend to be so dangerous, but funny Octopus!
Make a long arm for fun!
Race to stack Cups matching the patterns on the Cards to win the most points!
Shipping orders
in 48h
Fast
delivery
Payments
with PayPal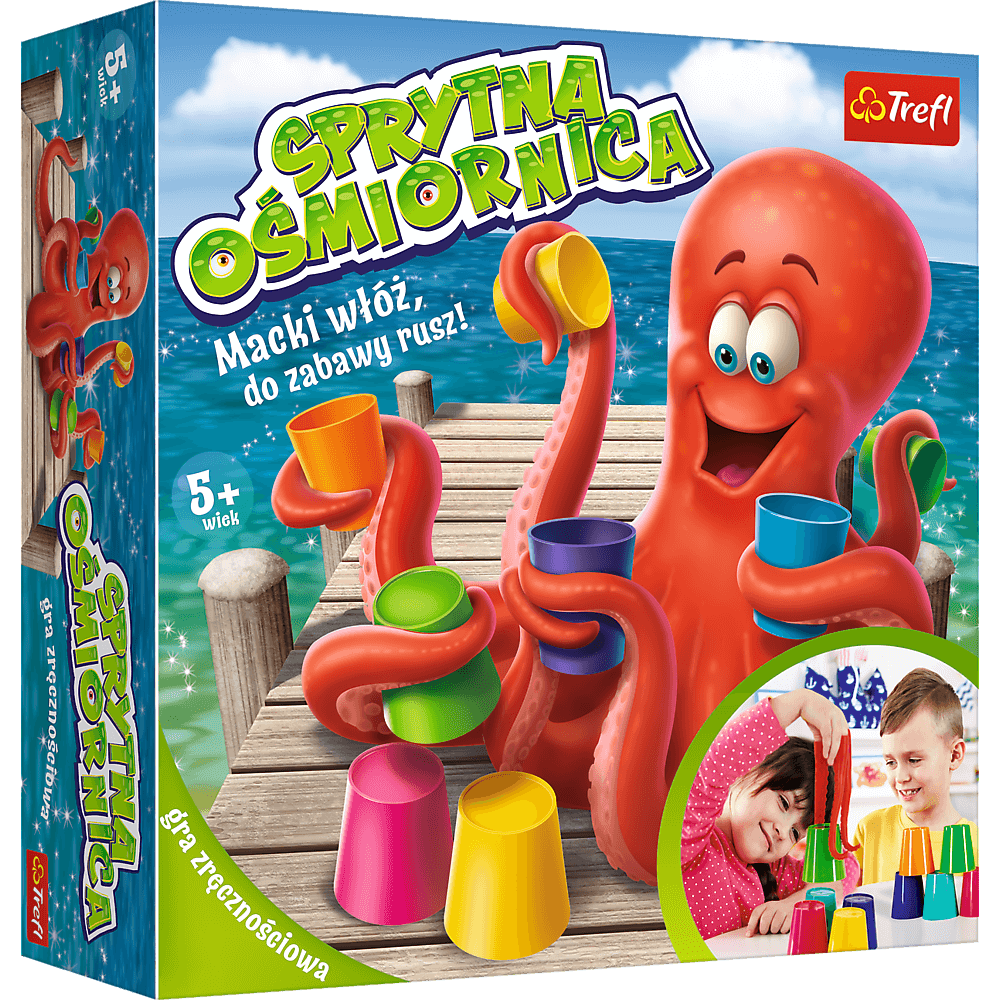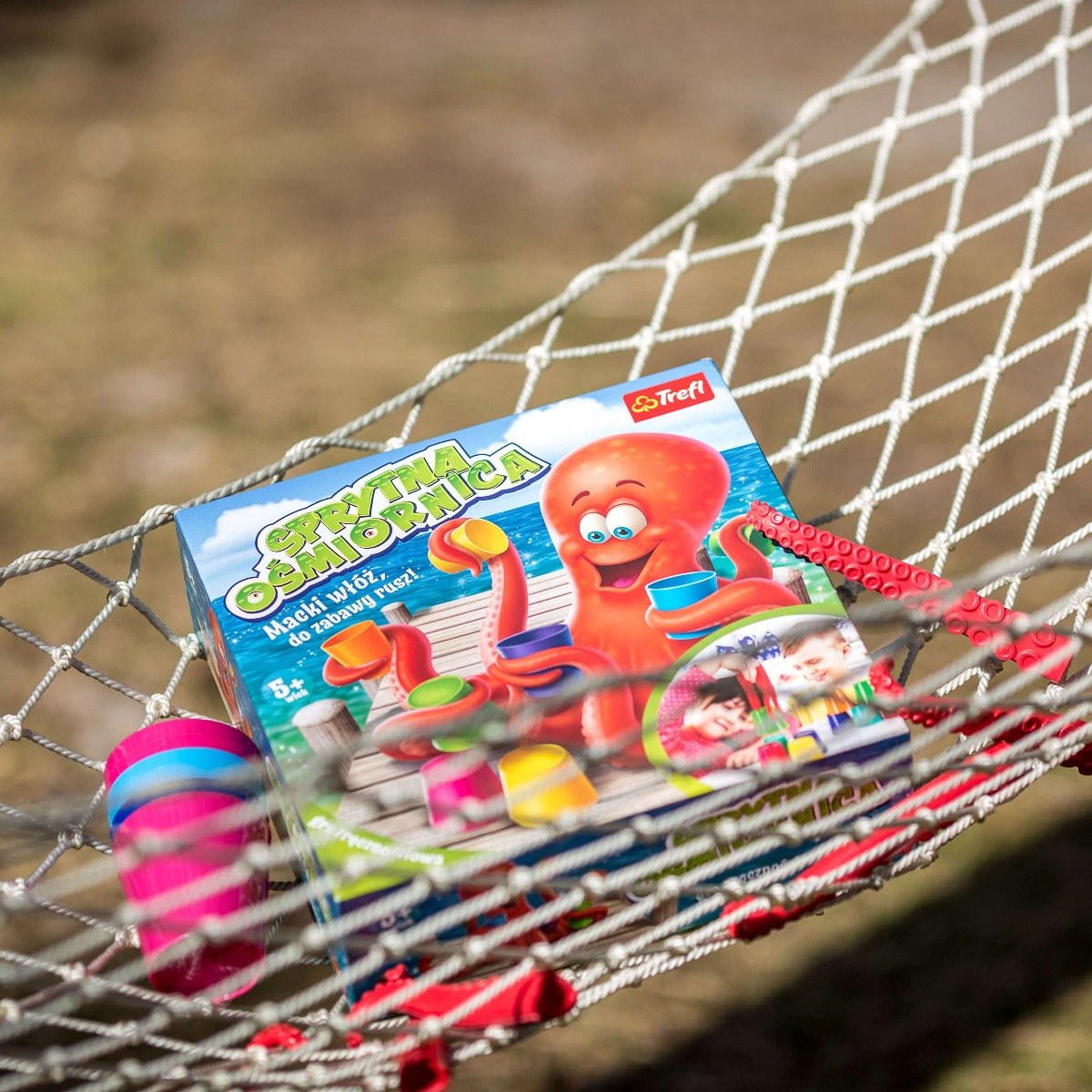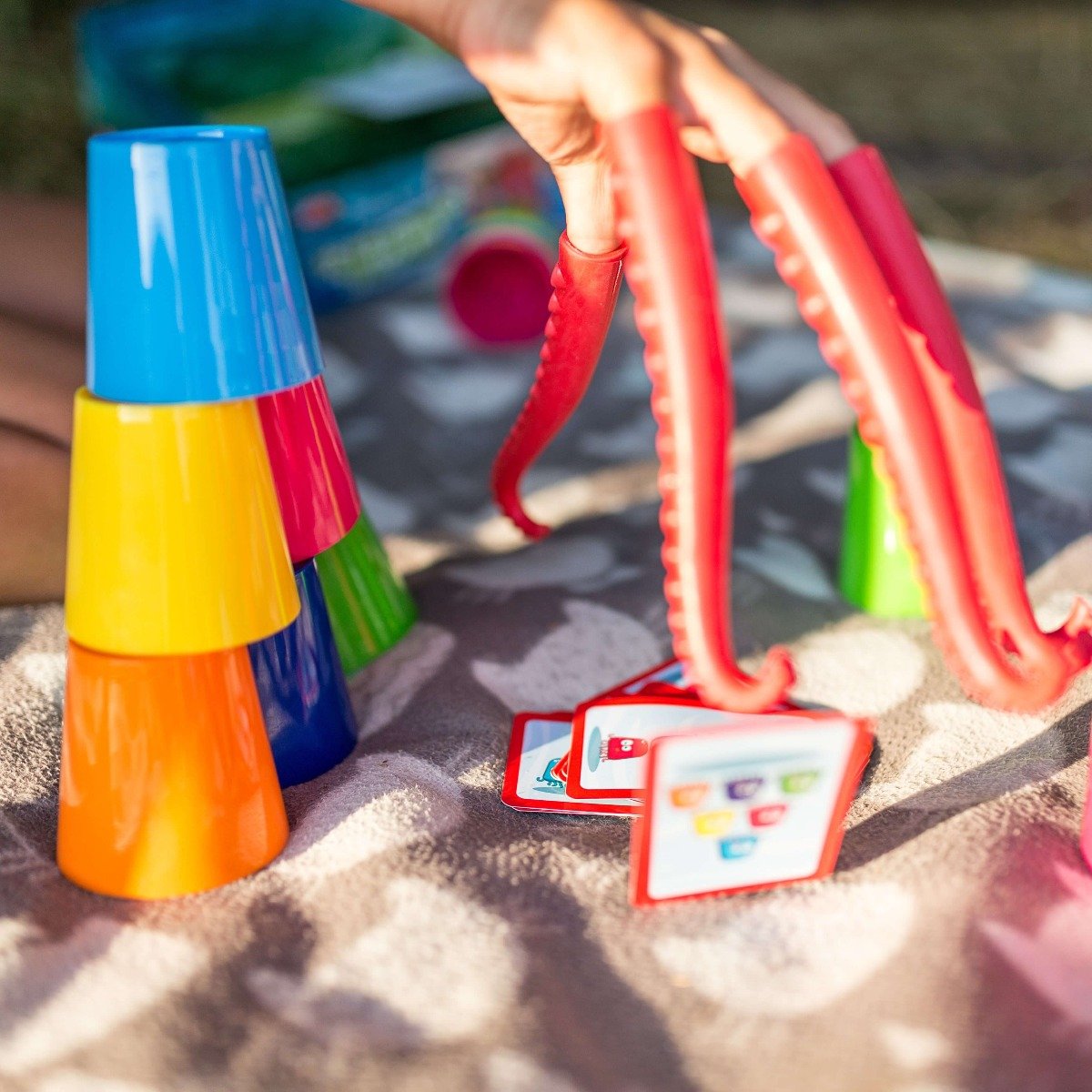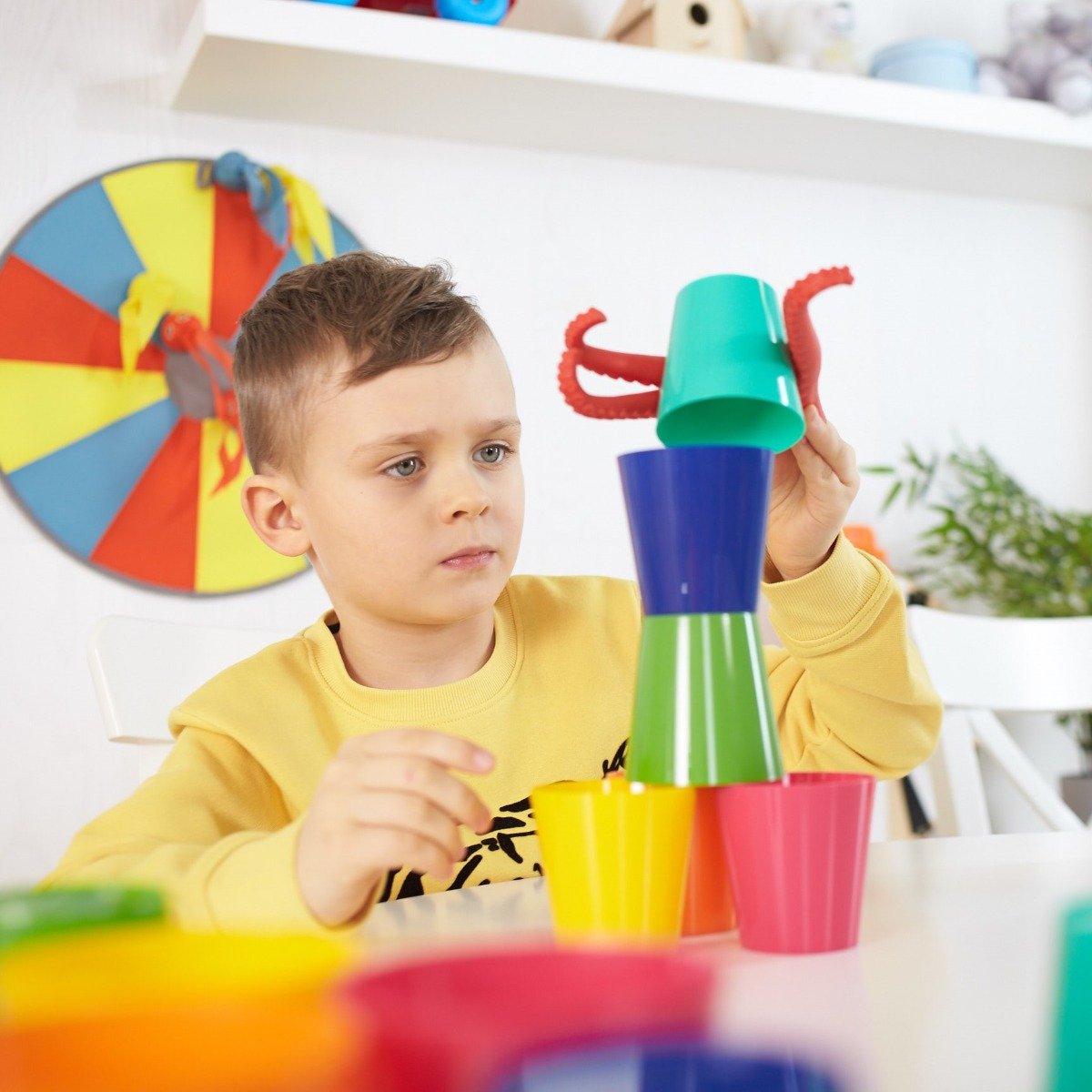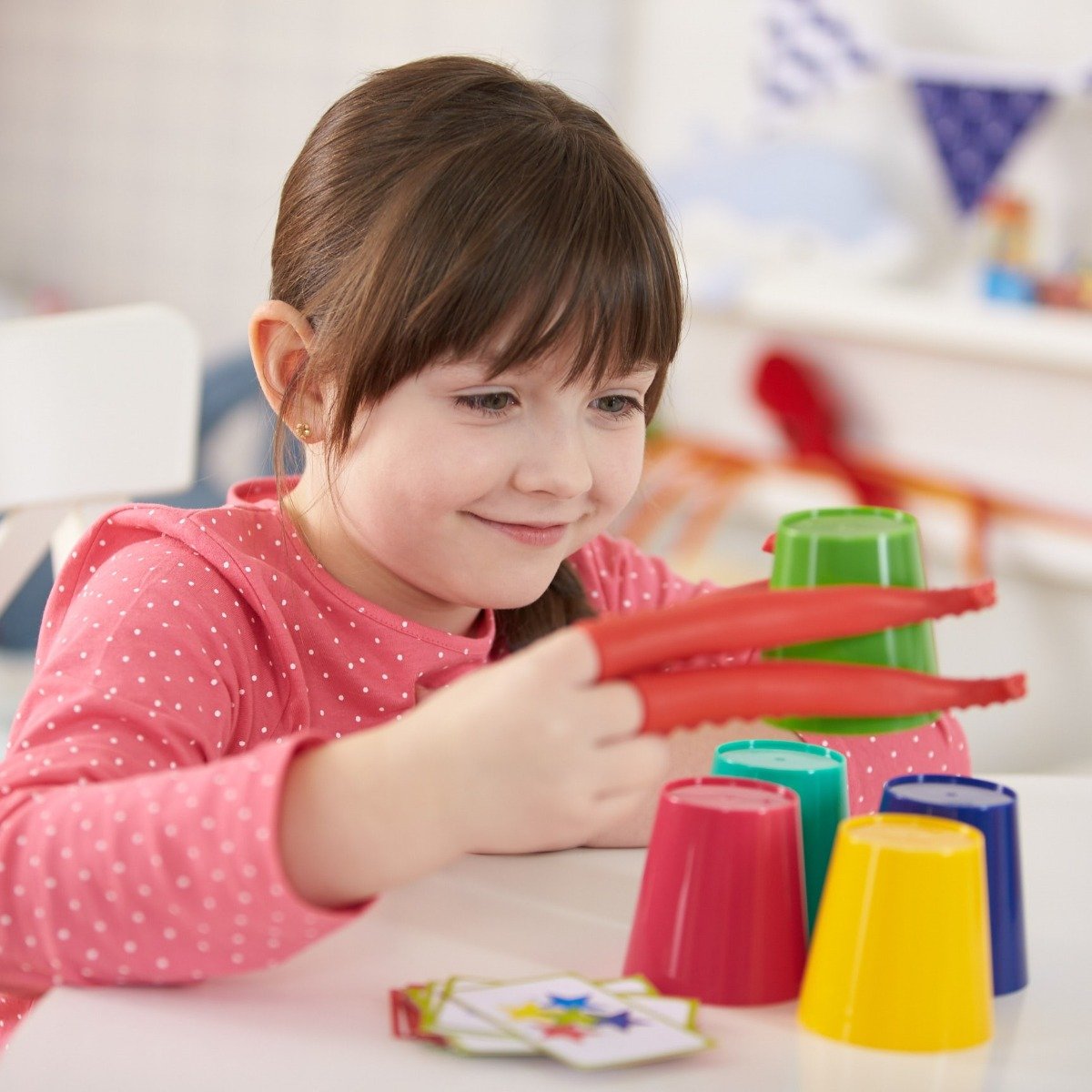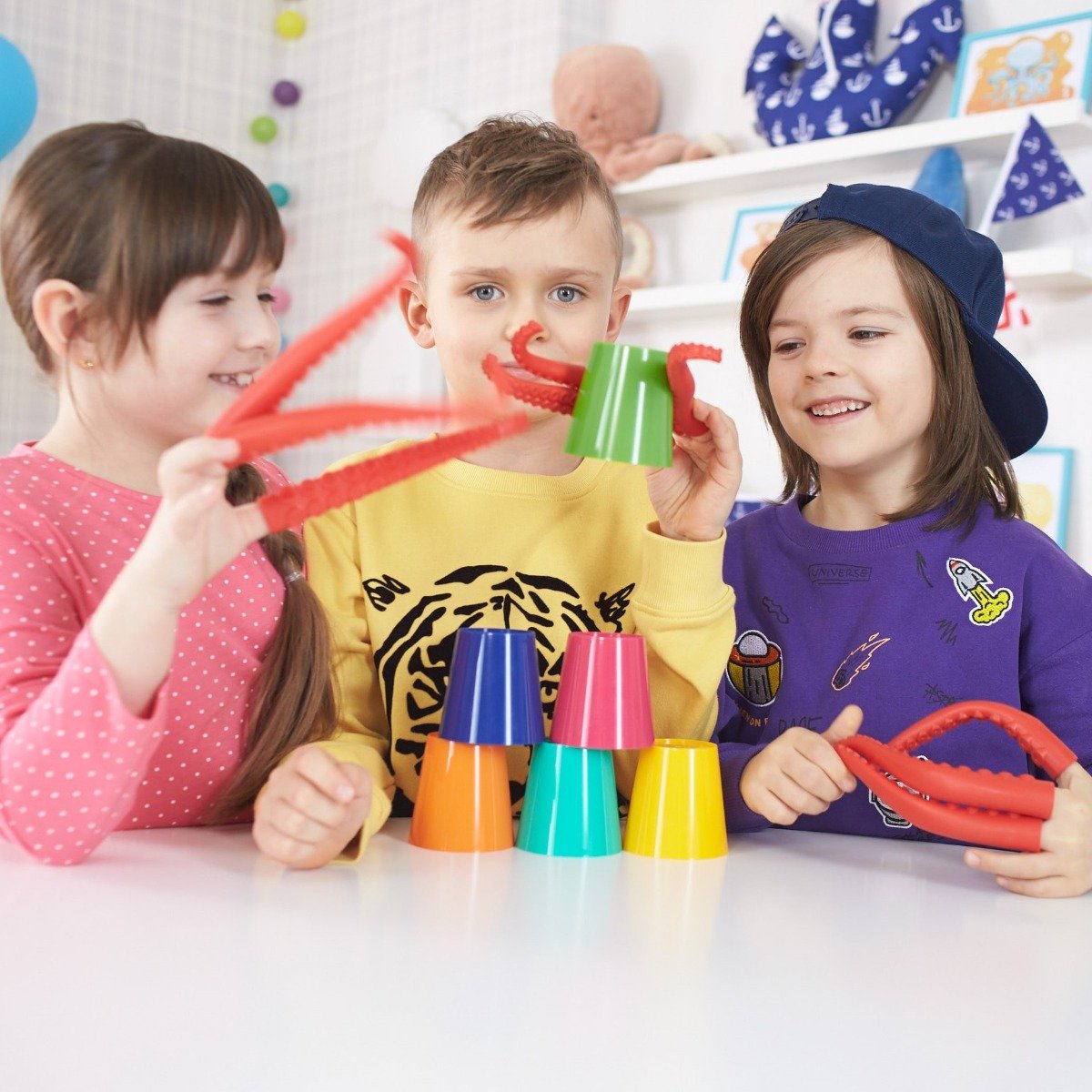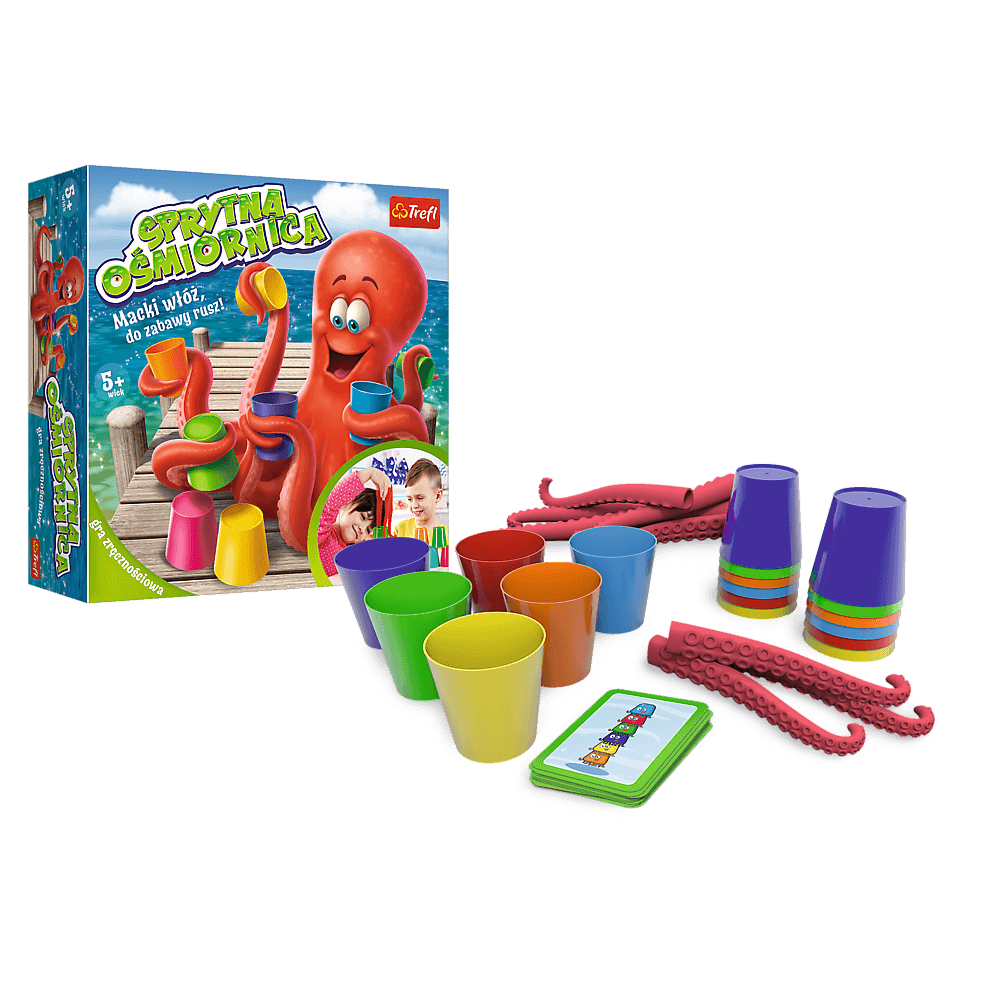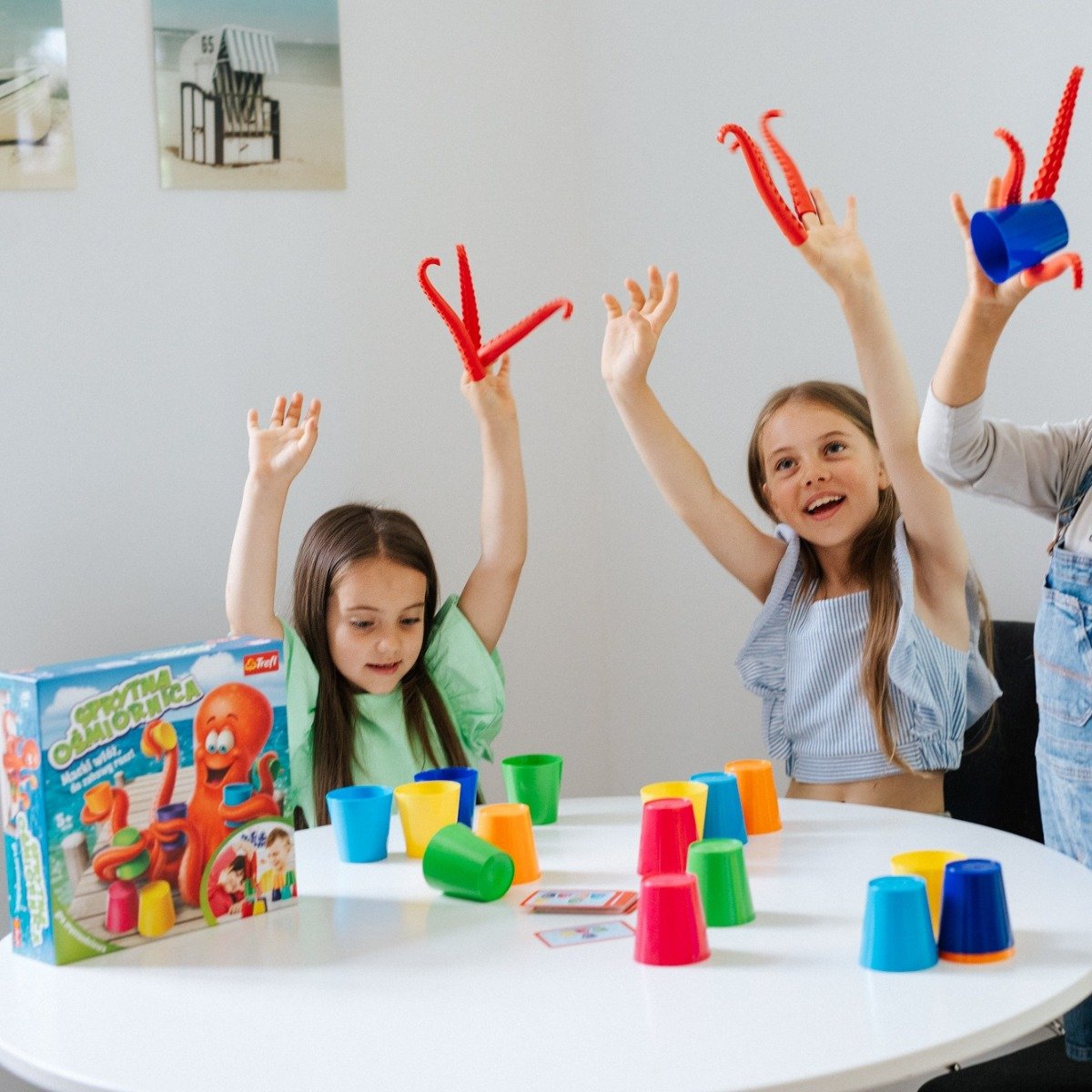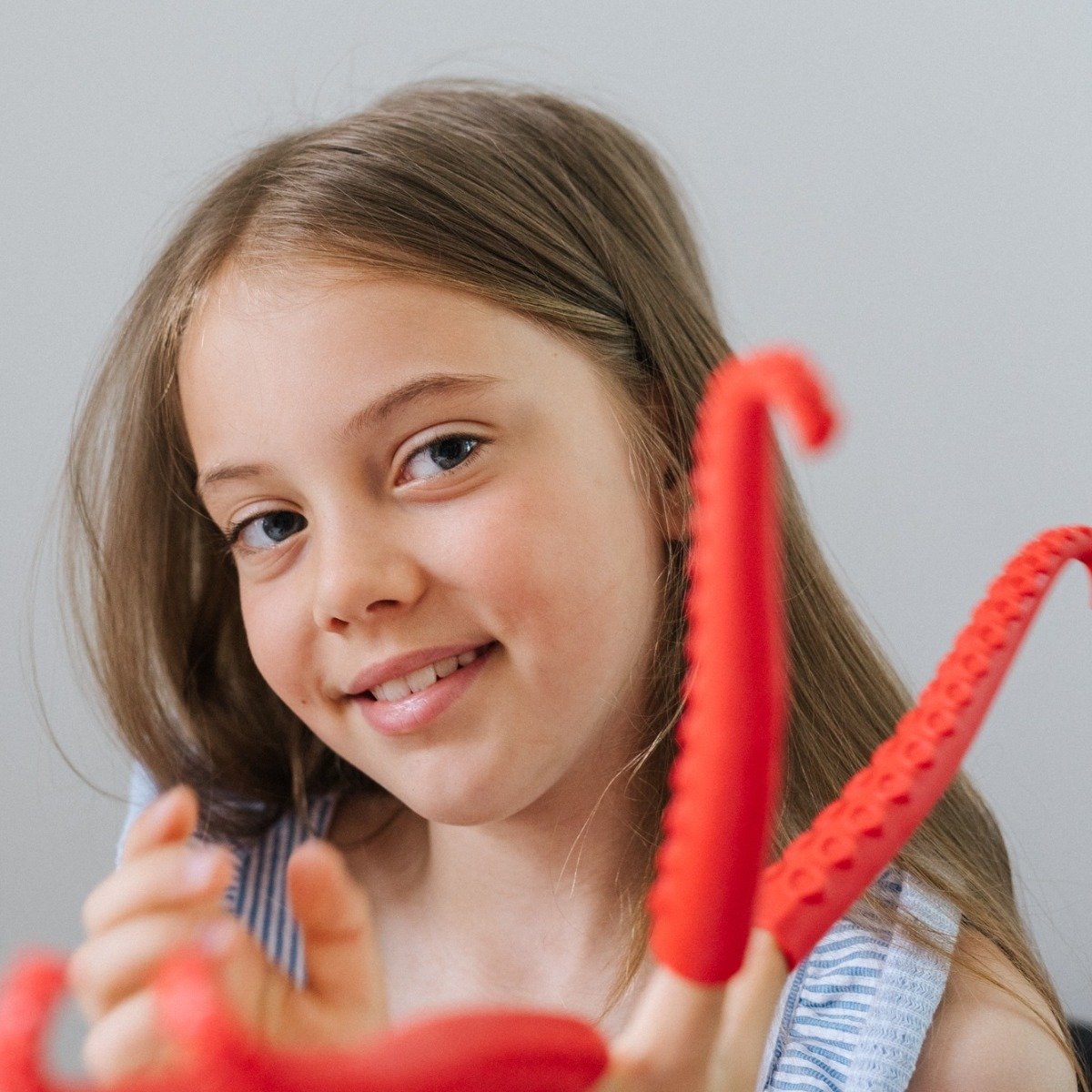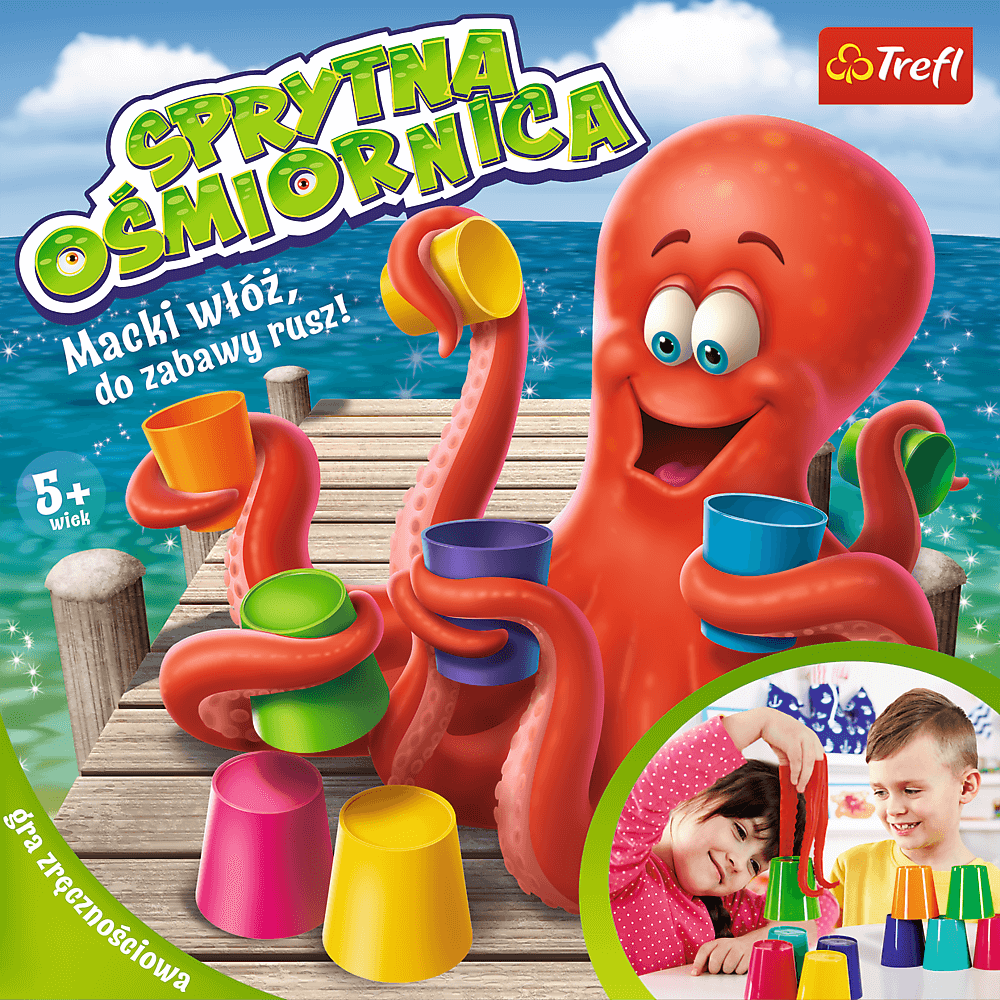 Close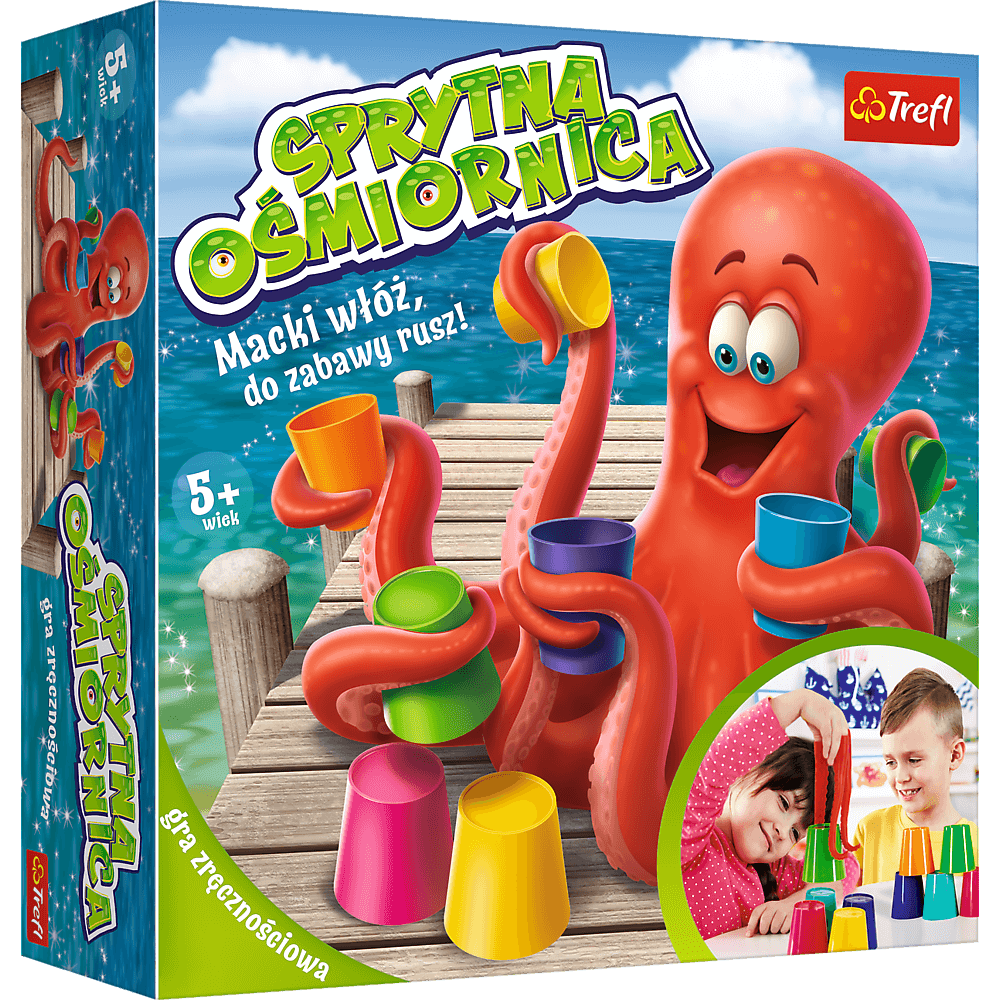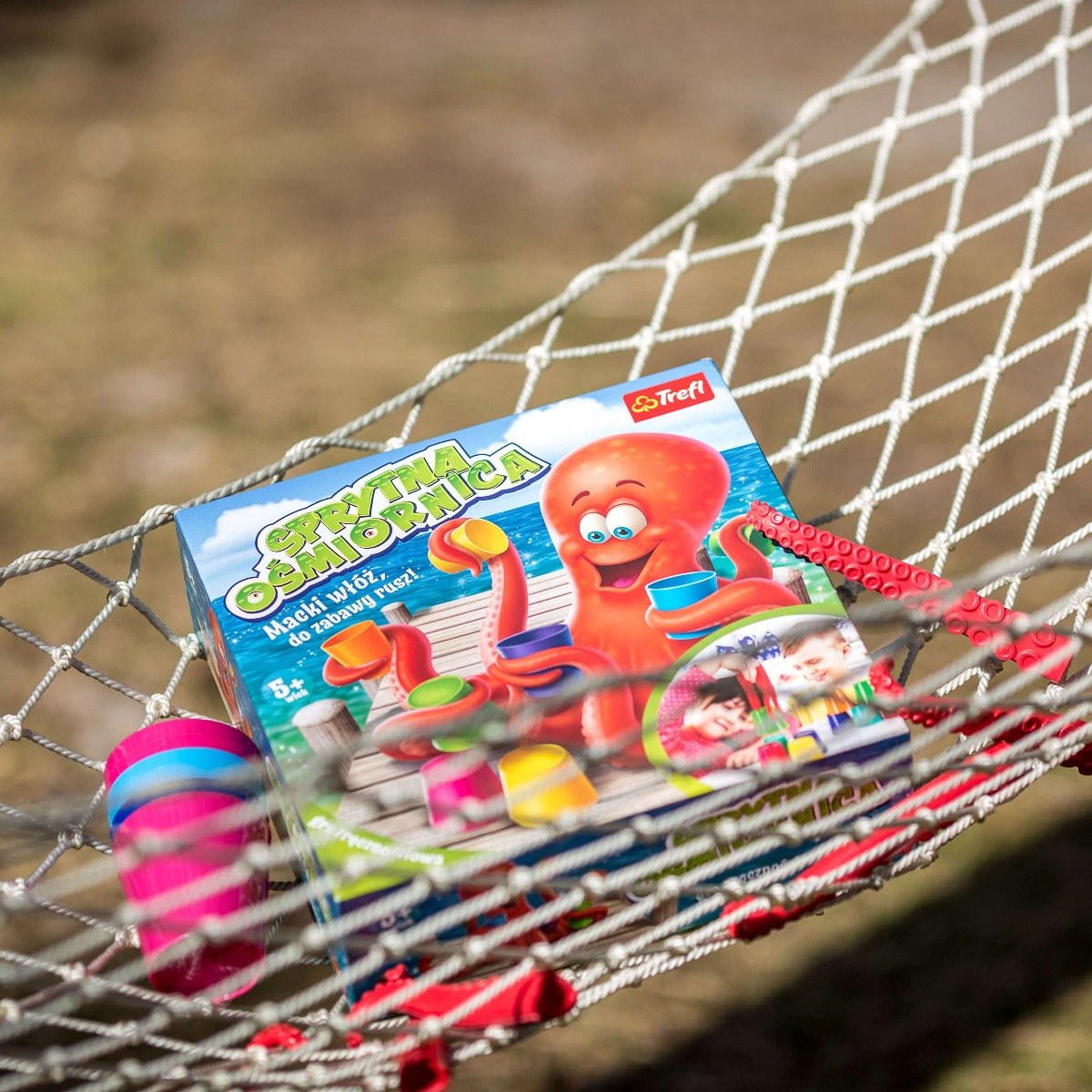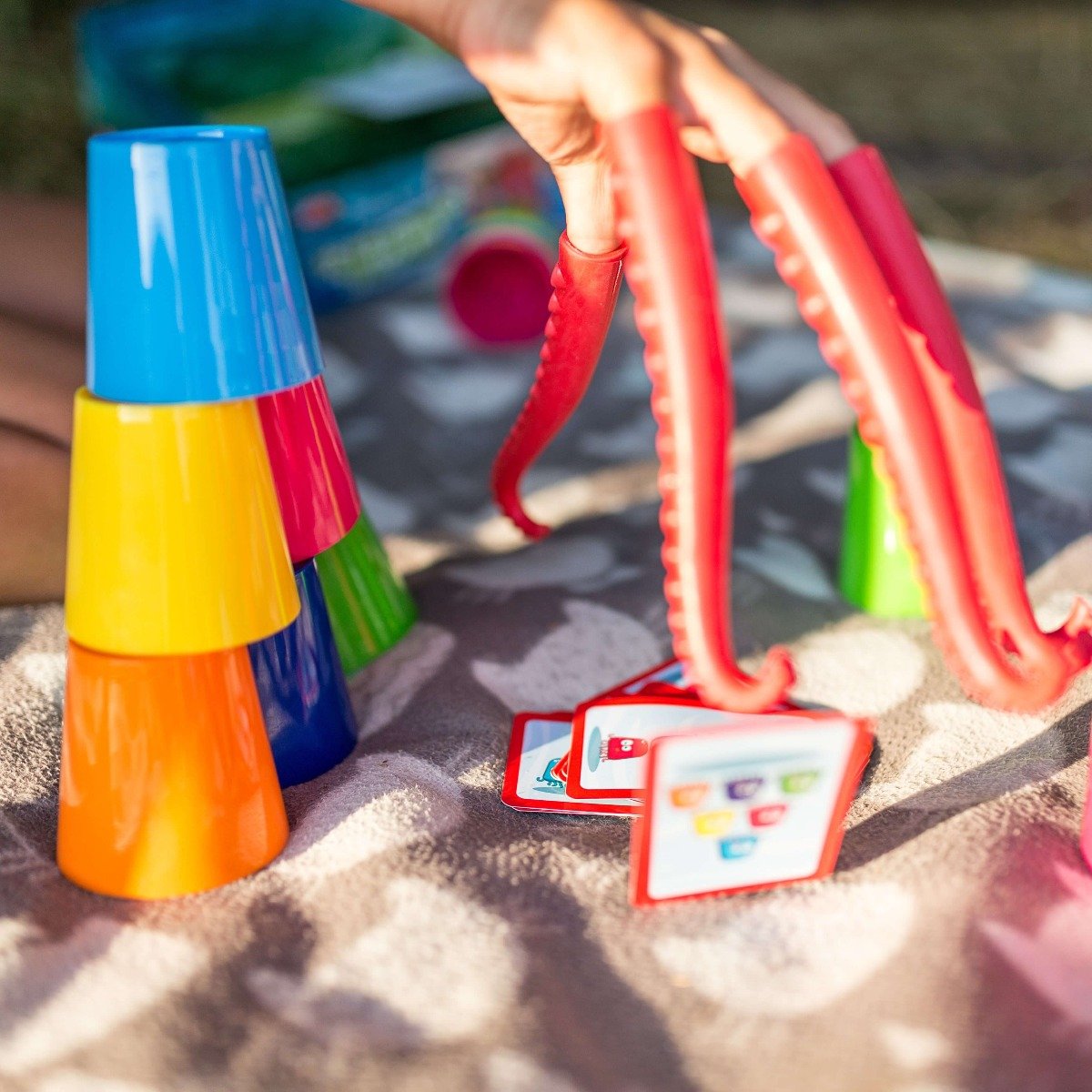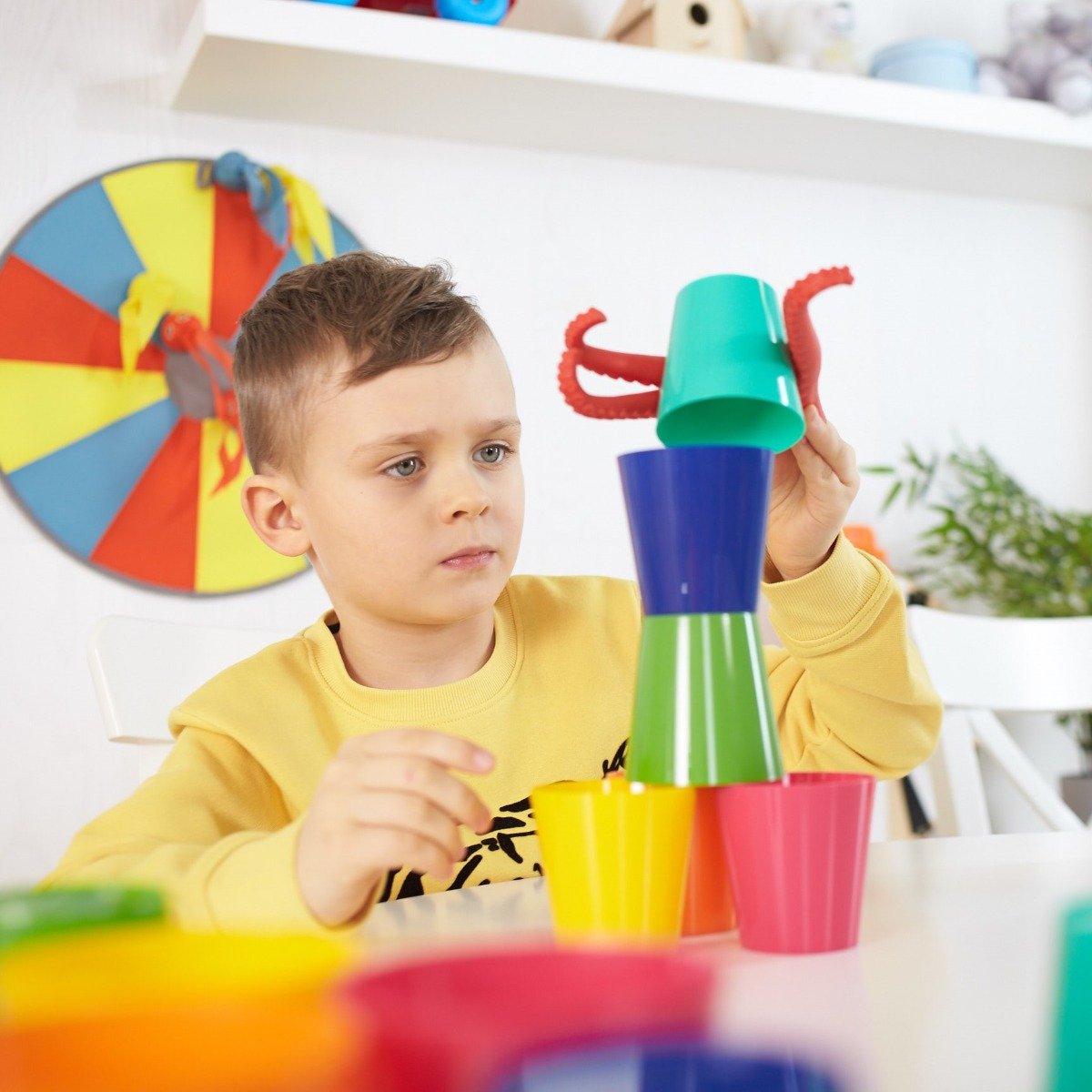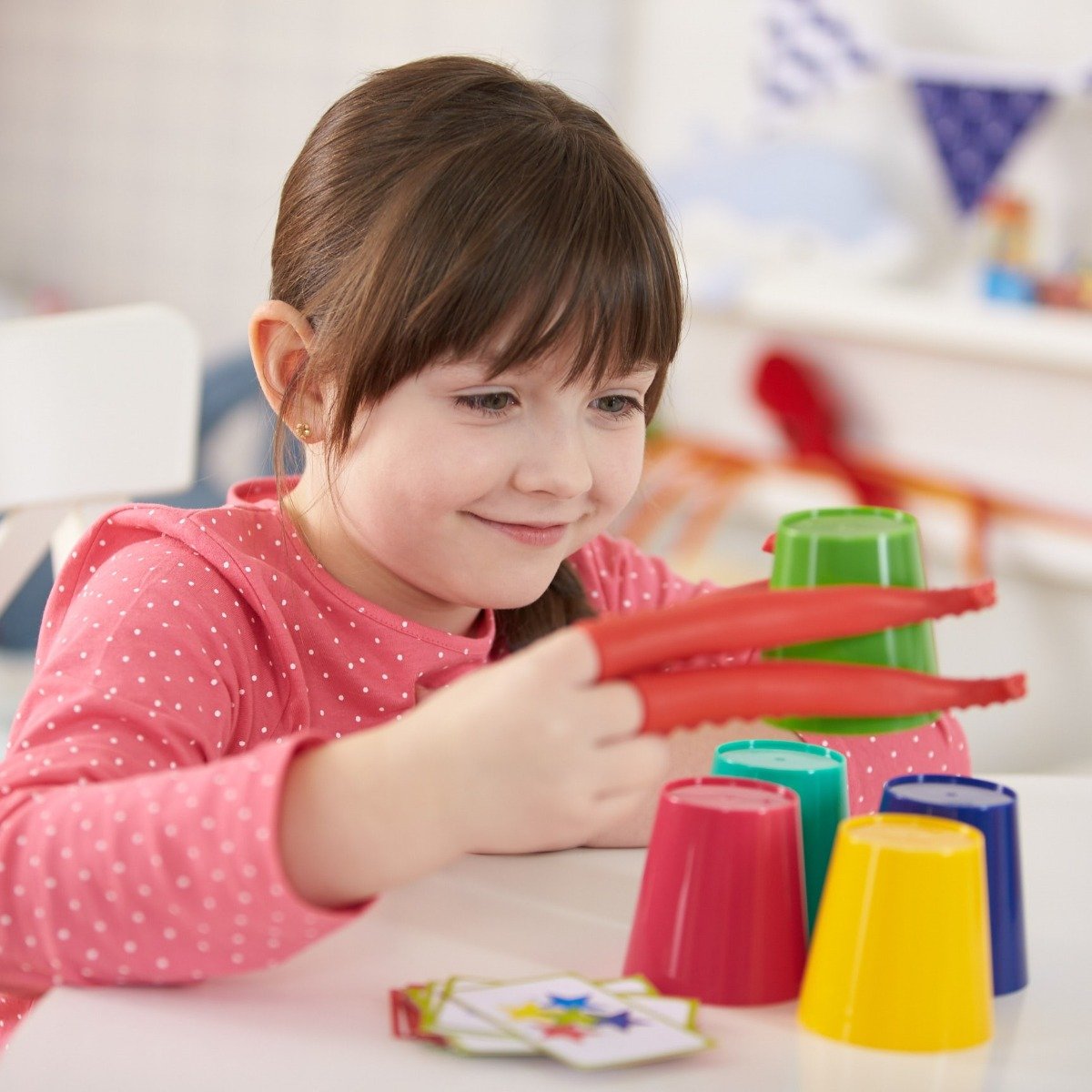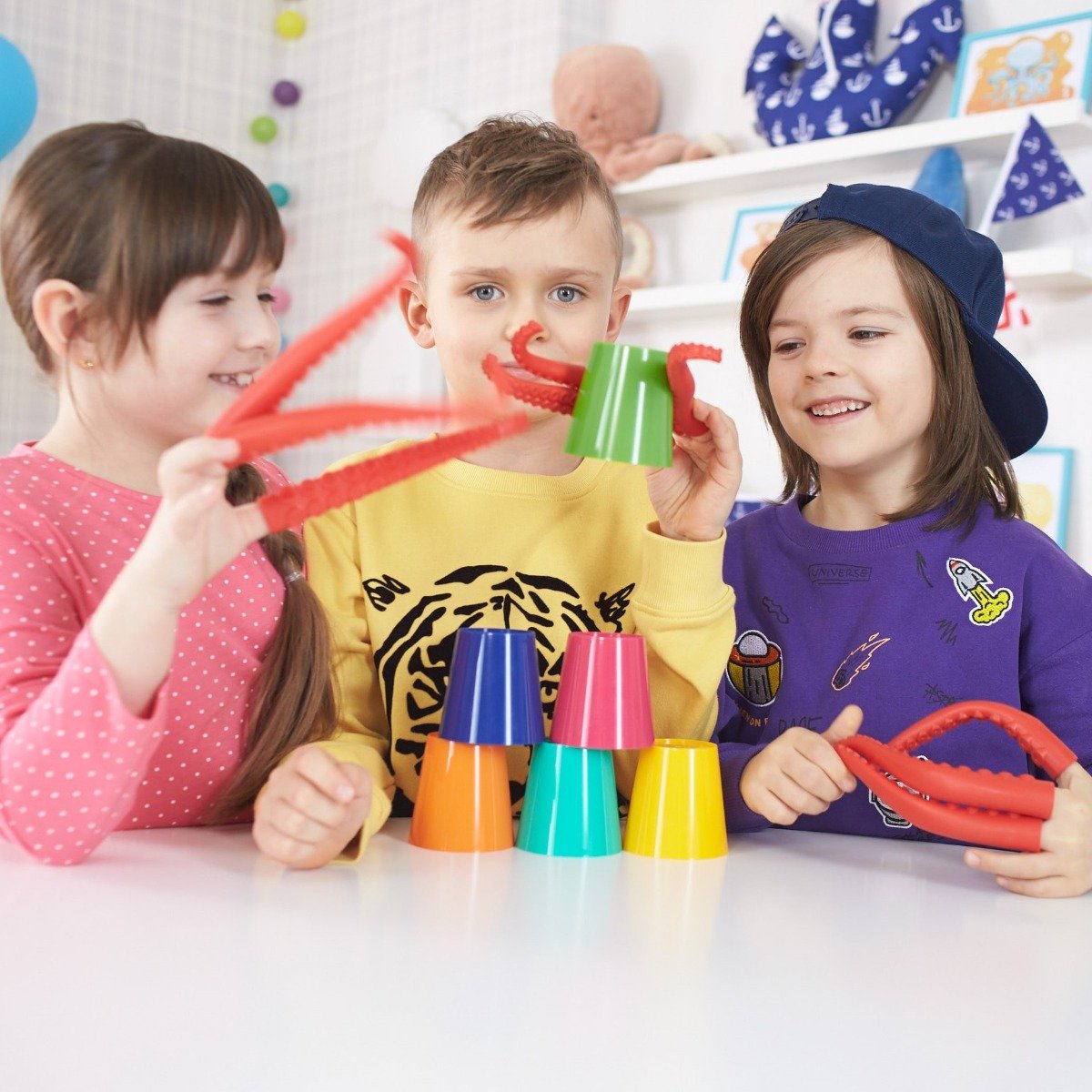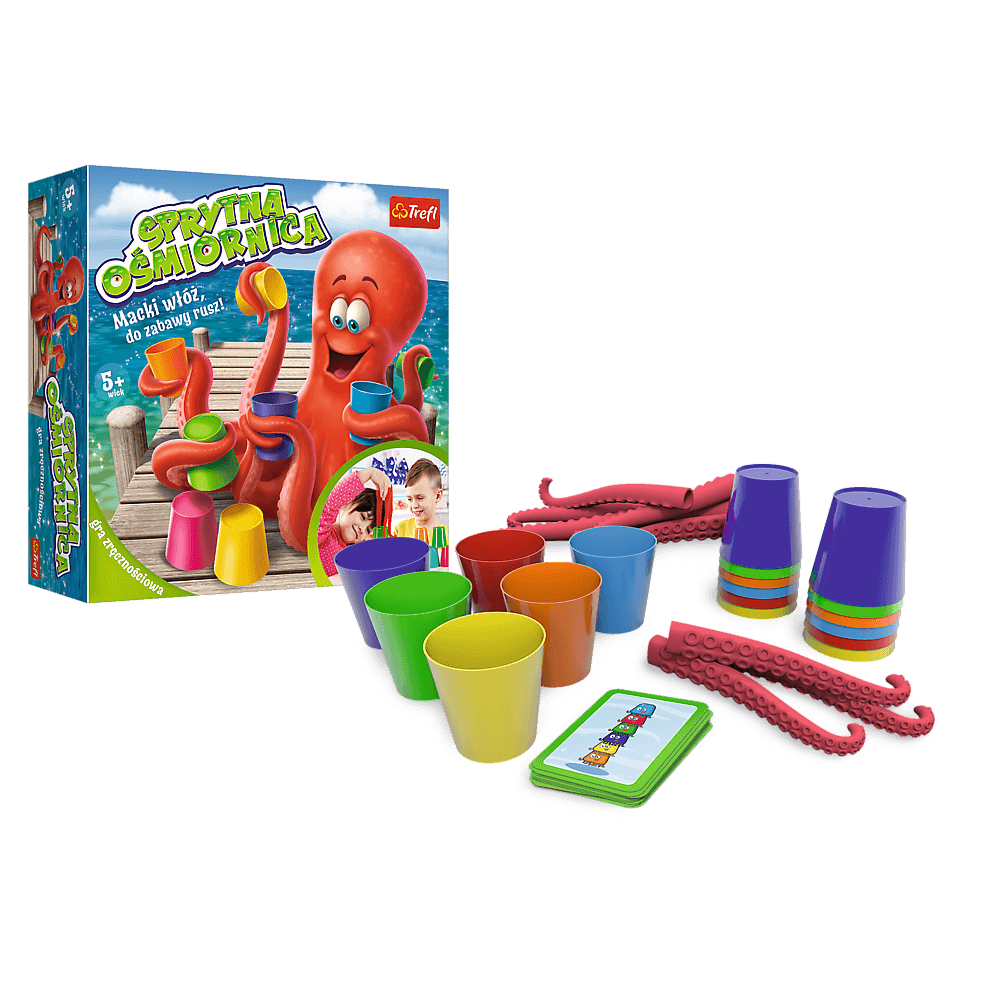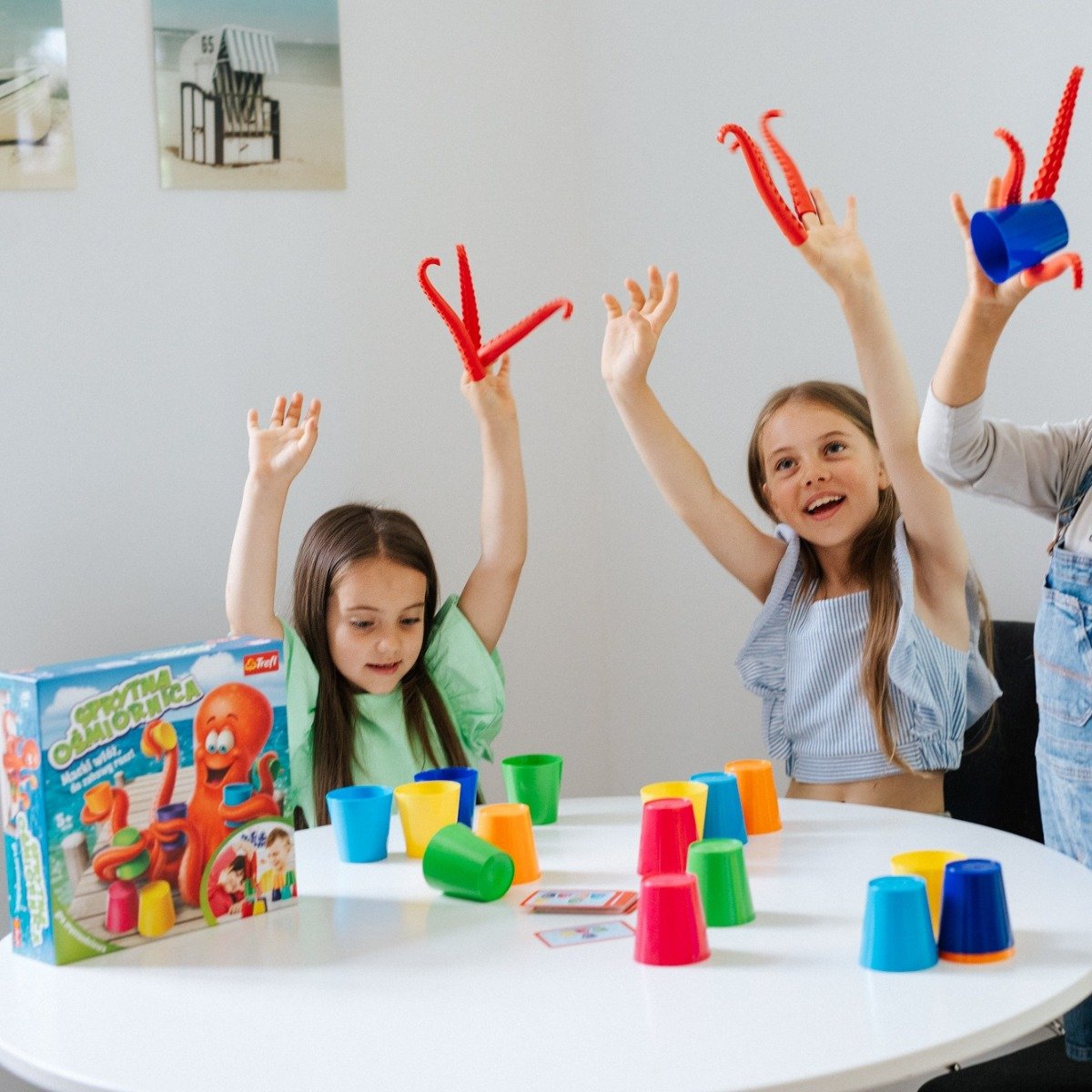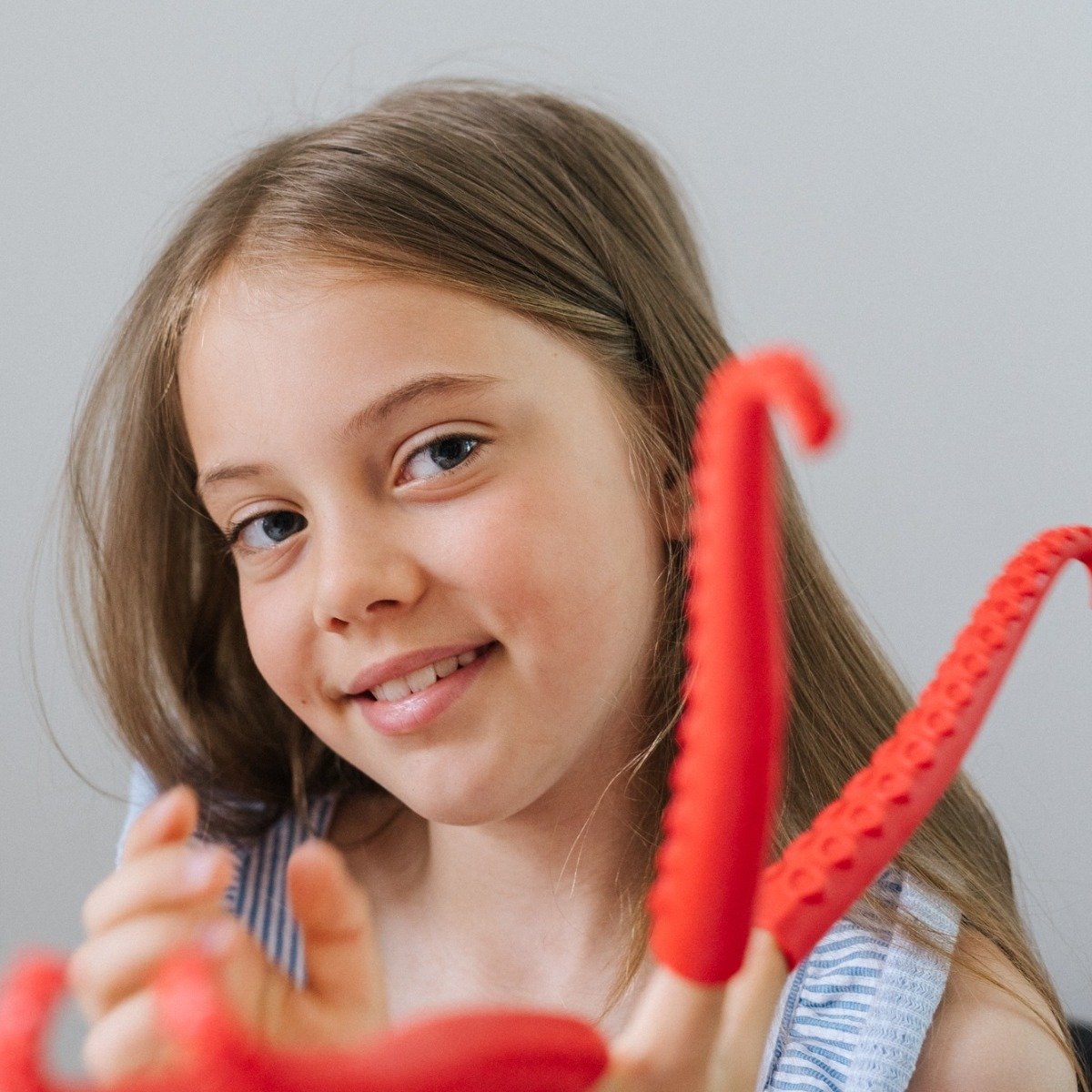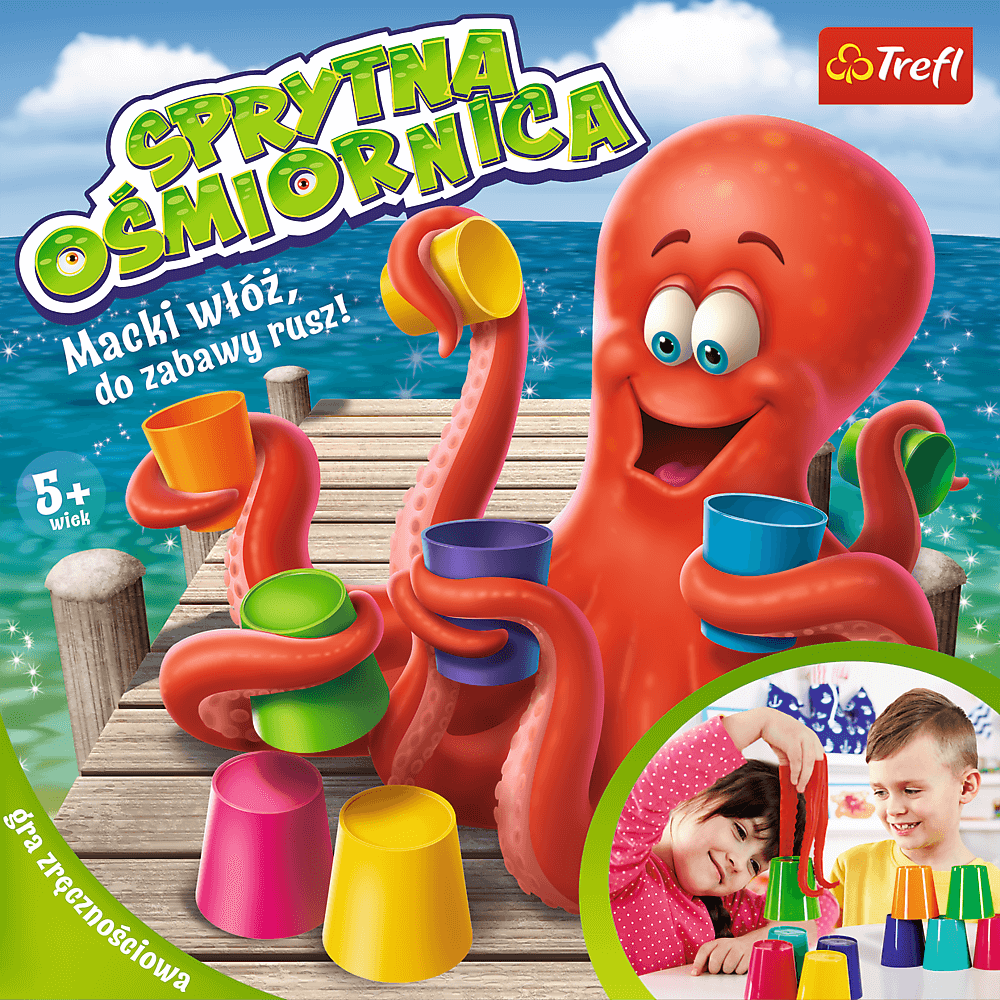 Product content
18 kubeczków,
9 macek ośmiornicy,
27 kart,
instrukcja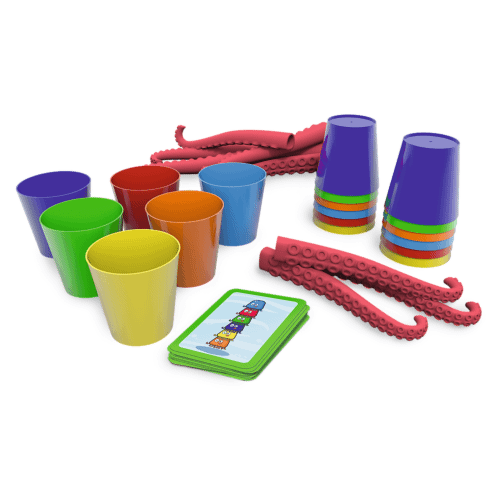 Detailed information
European Article Number: 5900511019261
Product code: 01926
Wymiar opakowania zbiorczego (mm): 5,34
Liczba pudełek w opakowaniu zbiorczym (szt): szt
Waga opakowania zbiorczego (kg): 0.840000
5900511019261
Sprytna Ośmiornica
Macki w dłoń! To nie żart! Zaczynaj zabawę: 3-2-1 START!
Podejmij wyzwanie Sprytnej Ośmiornicy! Czy tak jak ona potrafisz szybko i sprawnie ustawić mackami konstrukcję z kubeczków?
Podpowiedzią są zabawne zwierzęta morskie umieszczone na kartach. Przyjrzyj się im dokładnie i bądź czujny: ślimaki morskie i meduzy potrafią nieźle namieszać…
Każdy z graczy nakłada na palce u dłoni 3 macki ośmiornicy. Posługując się nim,i musi odtworzyć układ kubeczków  przedstawiony na karcie.
Gracz, który jako pierwszy tego dokona – zdobywa punkt. Ten, kto najlepiej posługuje się mackami i zdobędzie najwięcej punktów – wygrywa!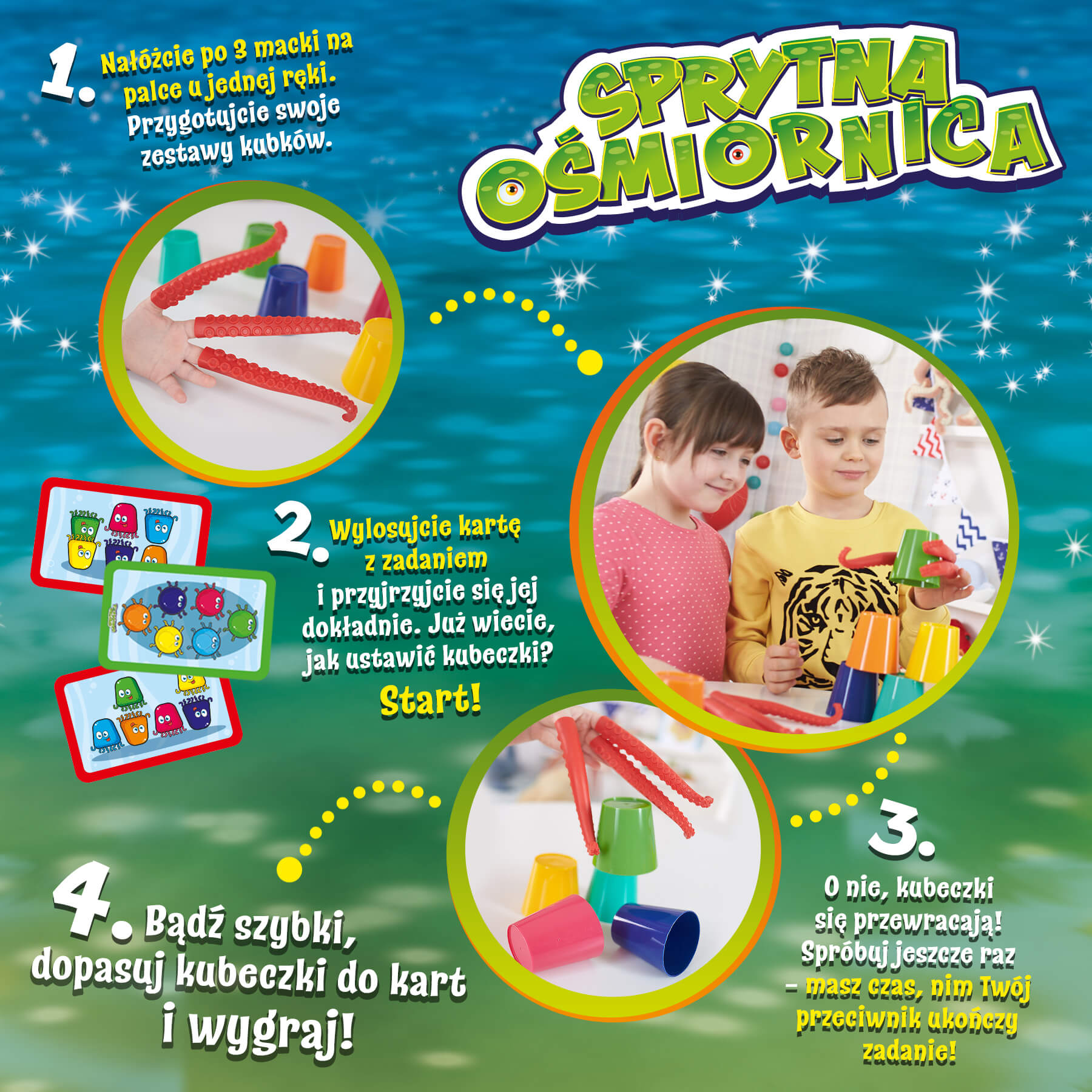 Gralnia Trefla
Sprytna Ośmiornica
Gralnia Trefla to seria filmów o naszych najlepszych grach planszowych. W każdym odcinku nasz ekspert - Michał prezentuje i omawia planszówki, które mają być inspiracją dla wszystkich, którzy szukają pomysłu na ciekawe spędzanie czasu.
W tym odcinku przedstawiamy grę dla całej rodziny – Sprytna Ośmiornica. To ciekawa gra, w której liczy się spostrzegawczość i zręczność. Odtwórz układ z kart i zostań mistrzem!
Skoro nie jesteś mięczakiem, to załóż macki na paluchy!
Wszystkich niezdecydowanych zachęcamy do zapoznania się z filmem, który z pewnością ułatwi dokonanie wyboru wymarzonej gry.
Zobacz inne filmy Gralni Trefla