Games
Bestseller
Mistakos extra
Notify me when product will be available:
Mistakos Extra to nowa odsłona kultowej zręcznościówki Mistakos. Tym razem grę wzbogaciliśmy o nowy kolor krzesełek, dzięki czemu w rozgrywce może brać udział 4 osoby!
Shipping orders
in 48h
Fast
delivery
Payments
with PayPal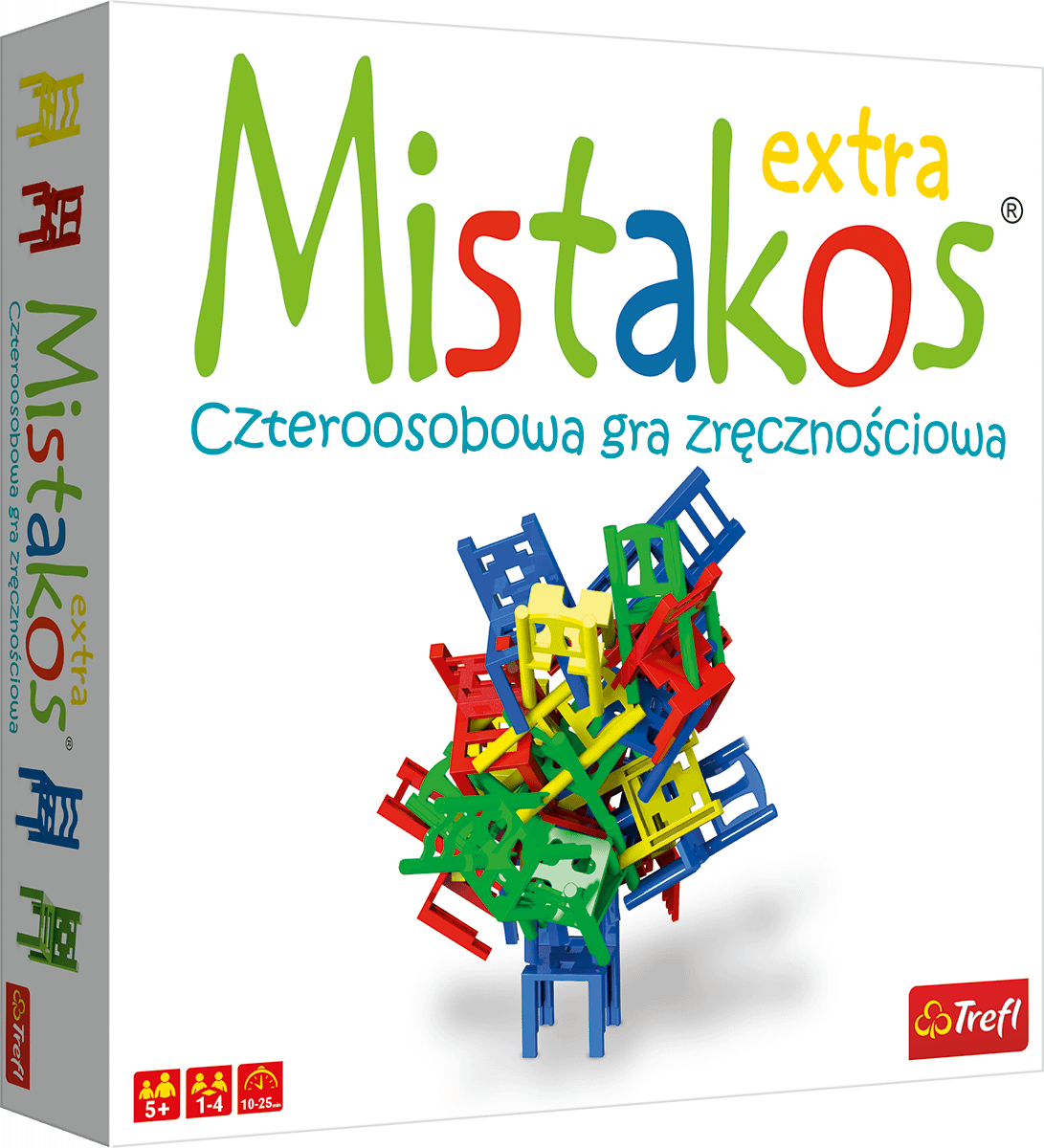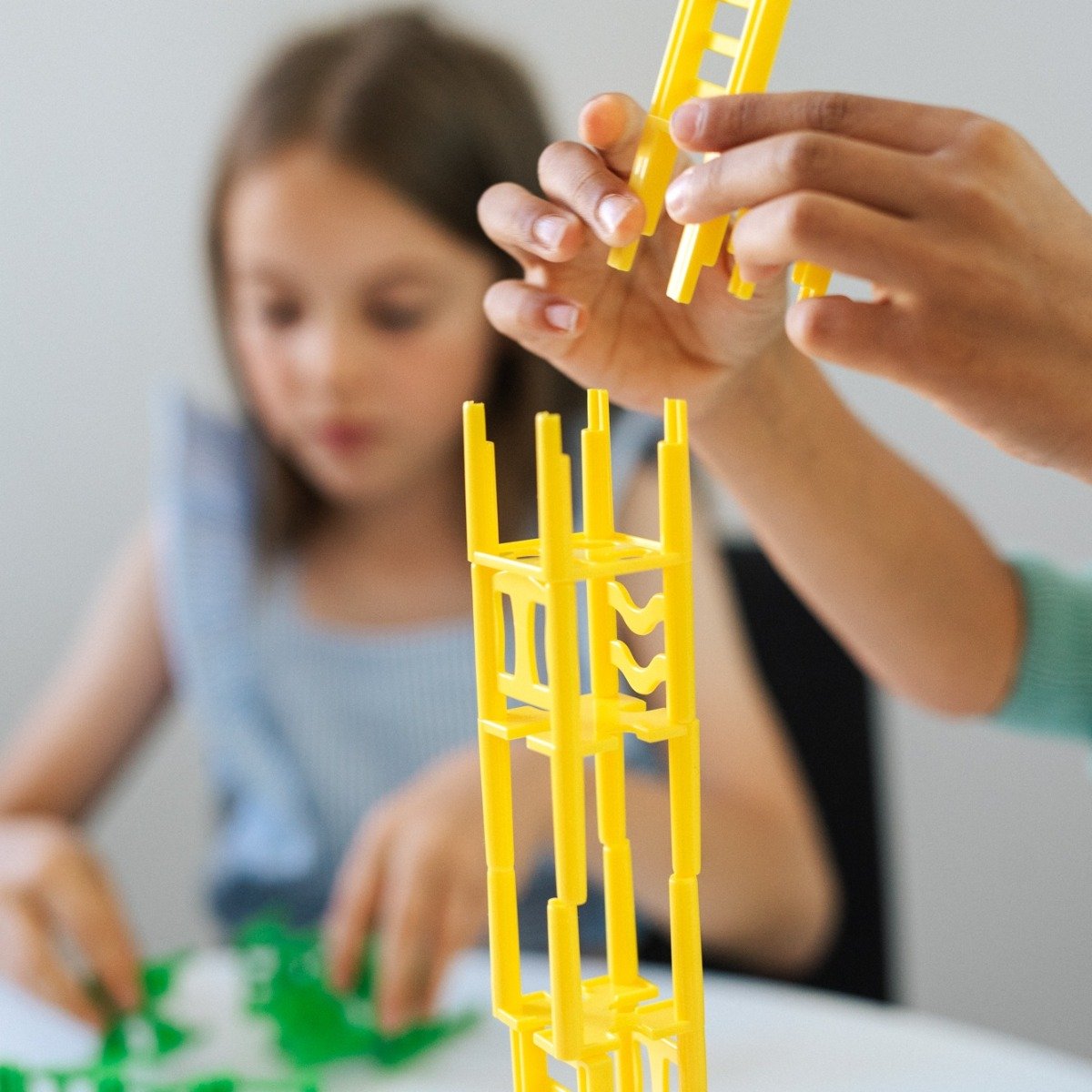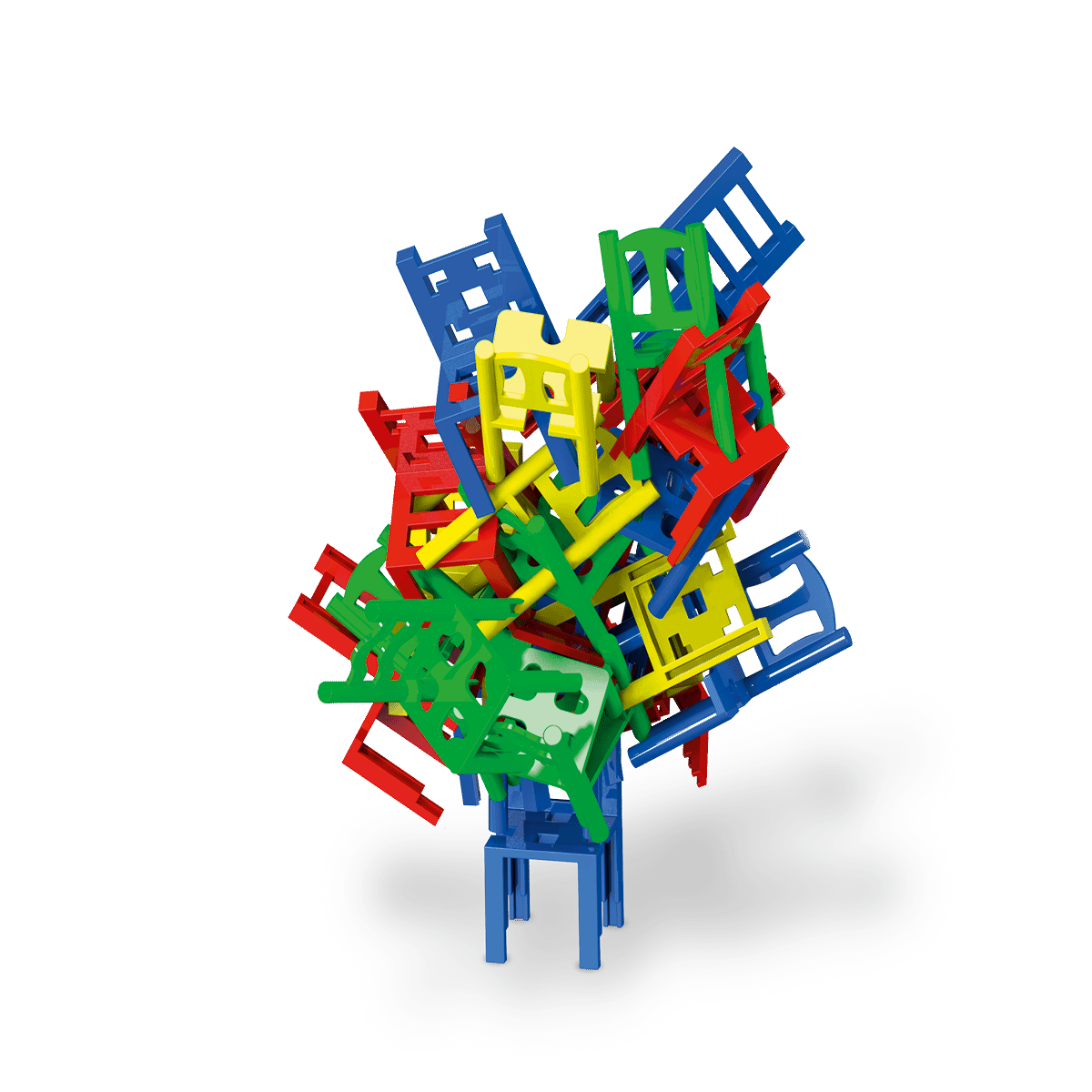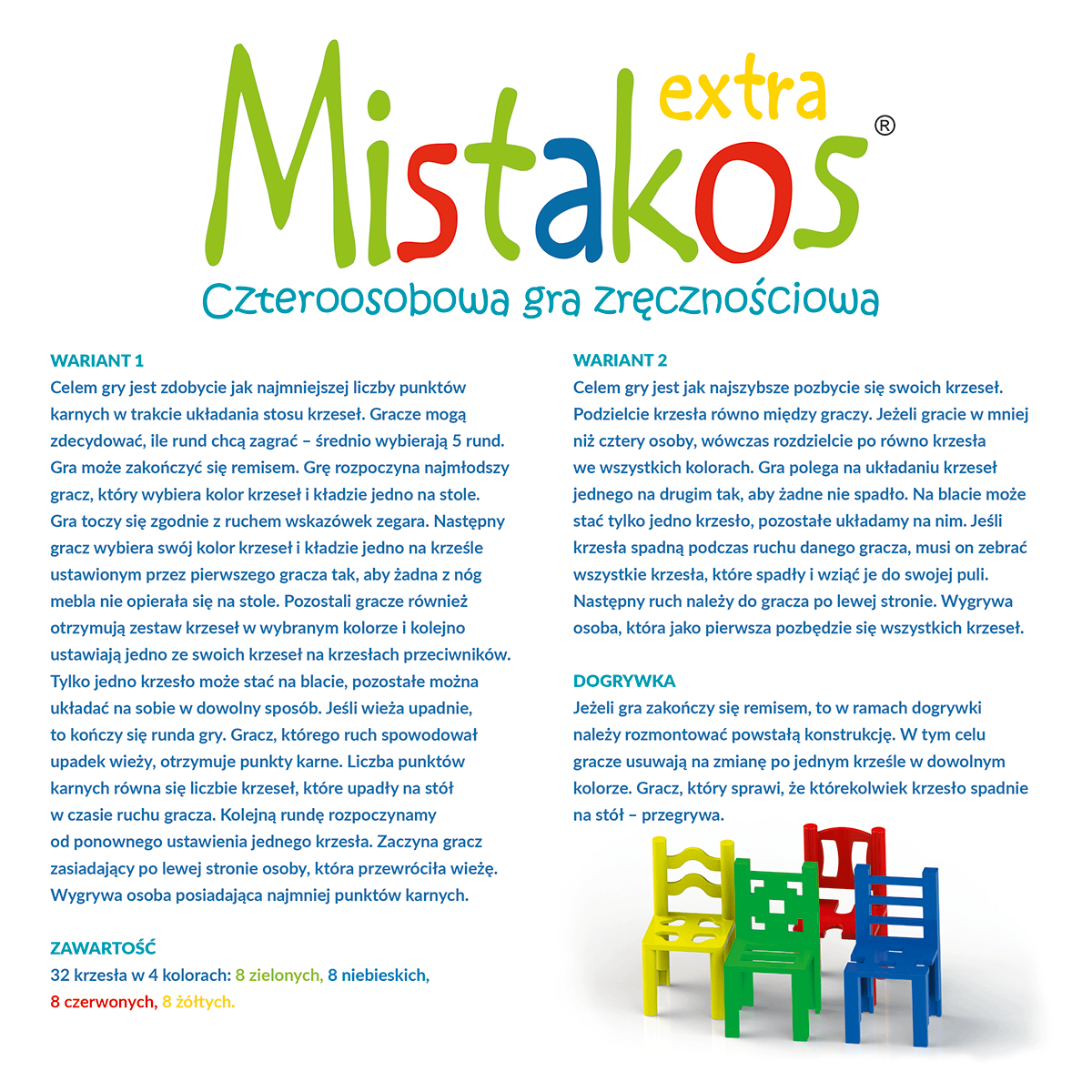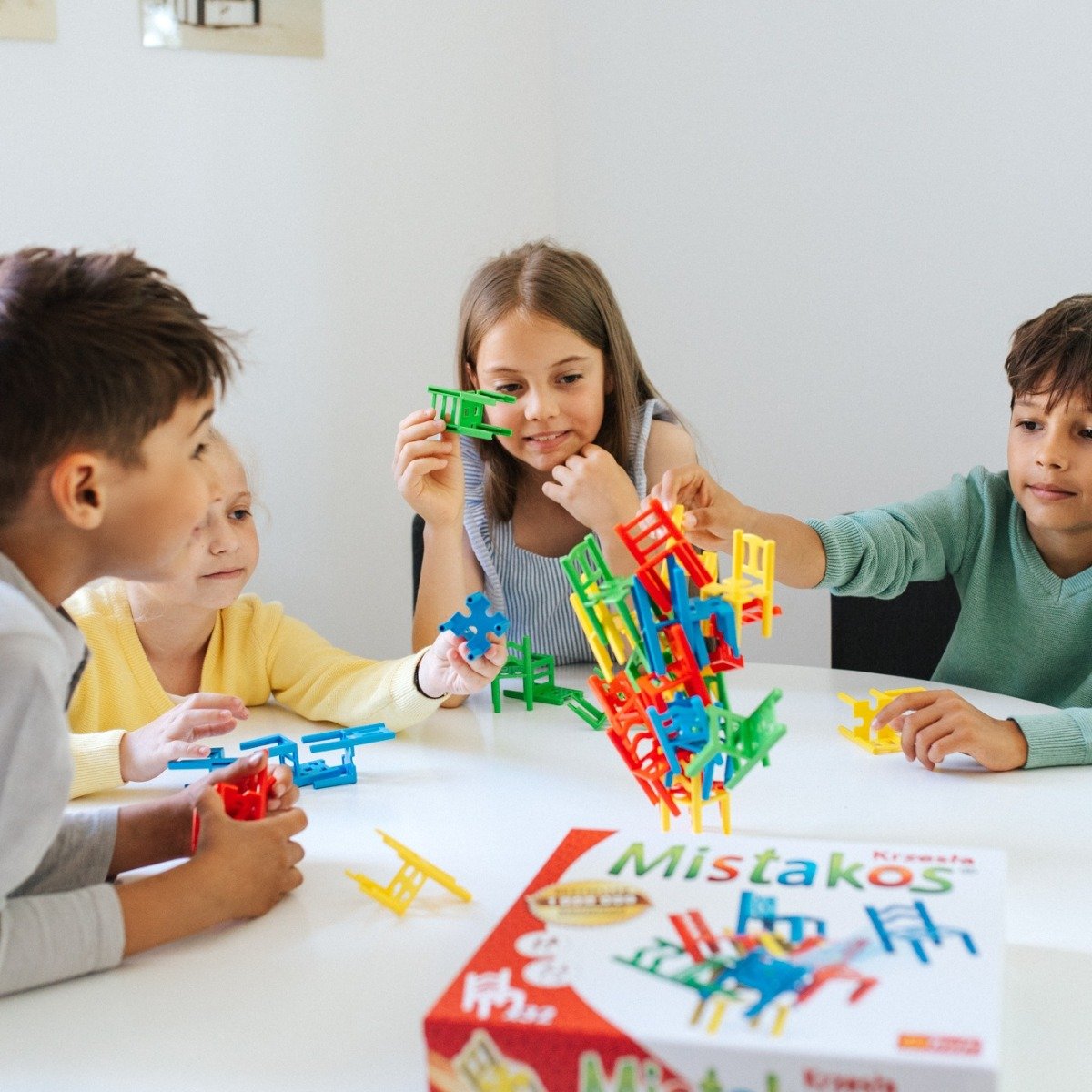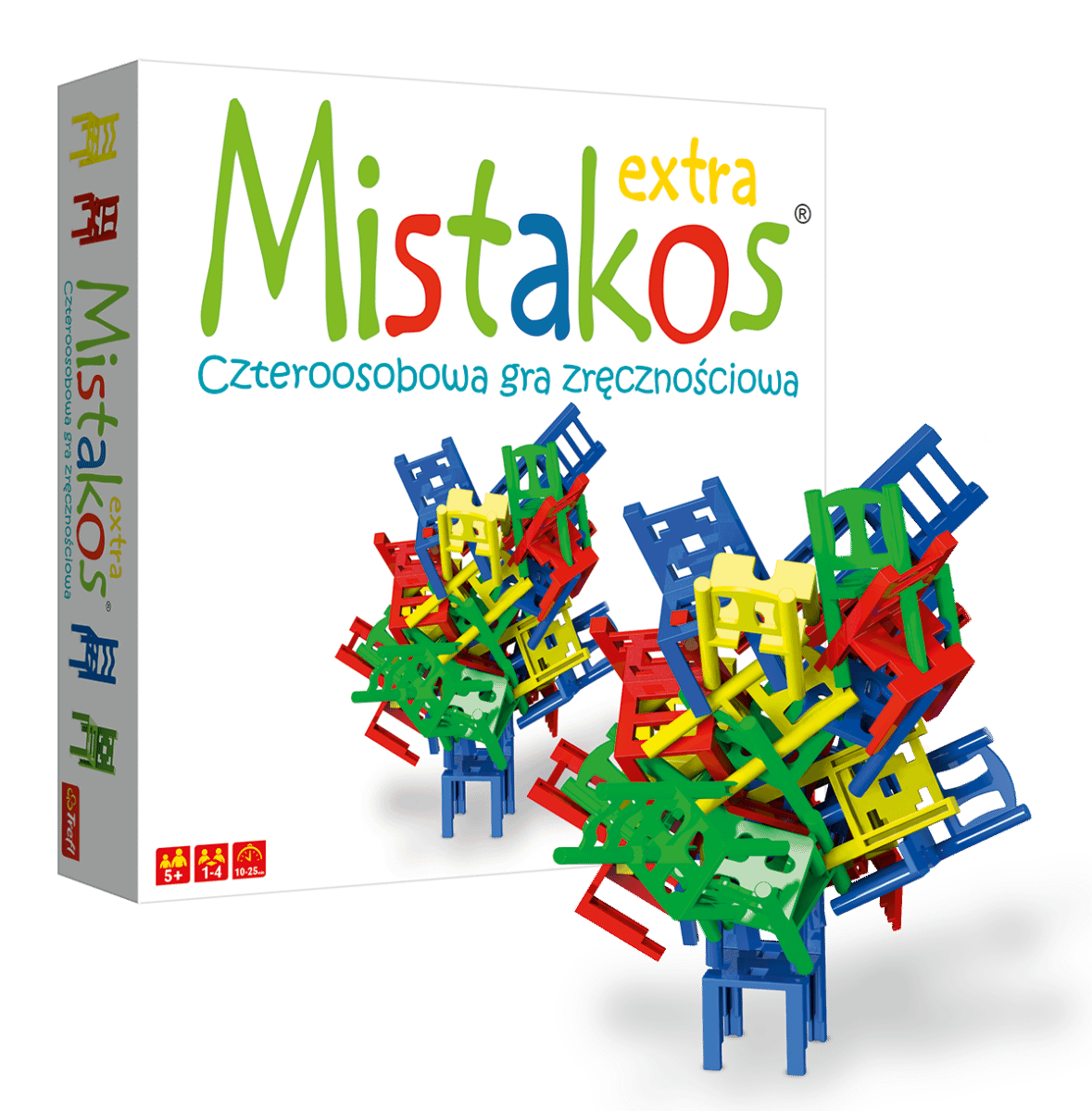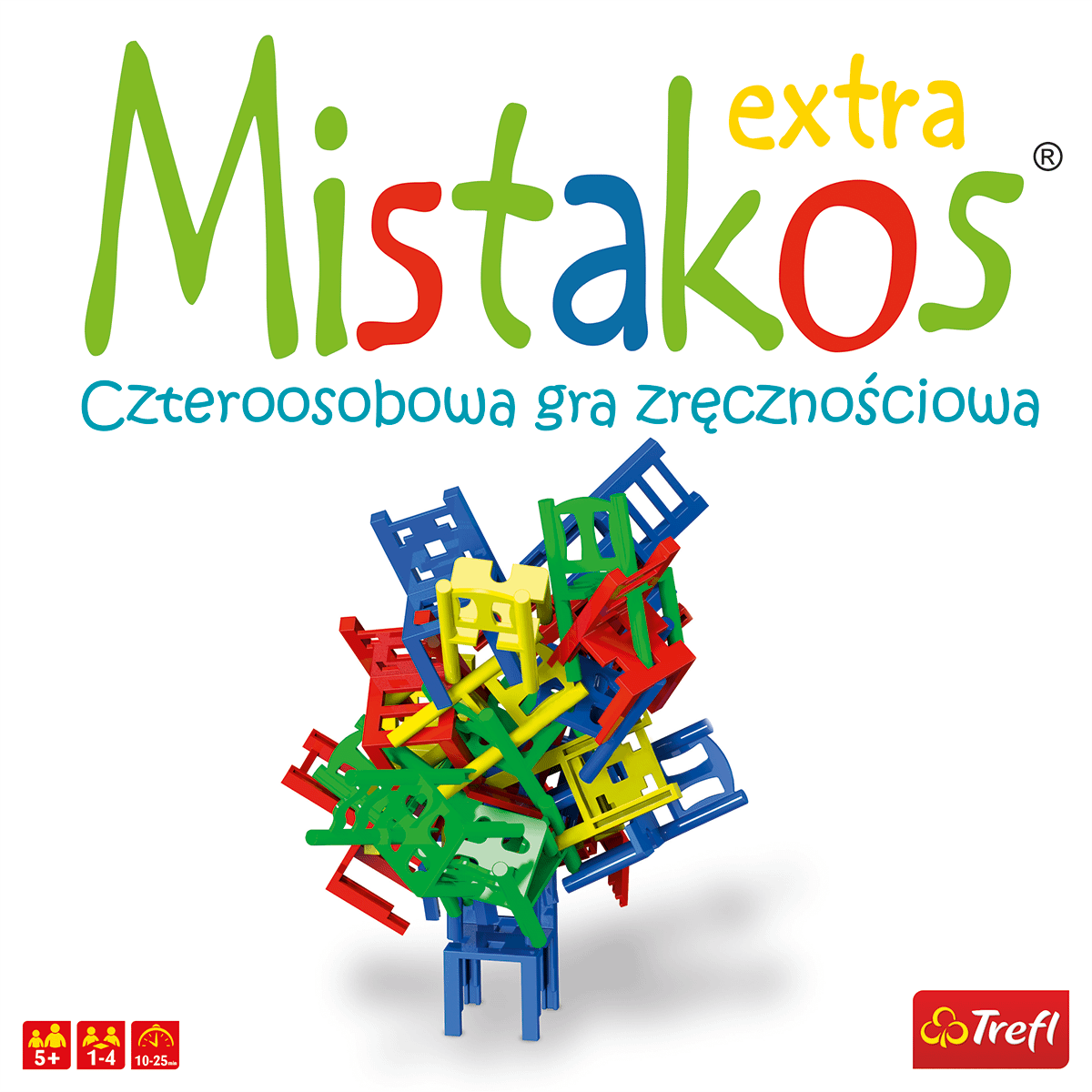 Close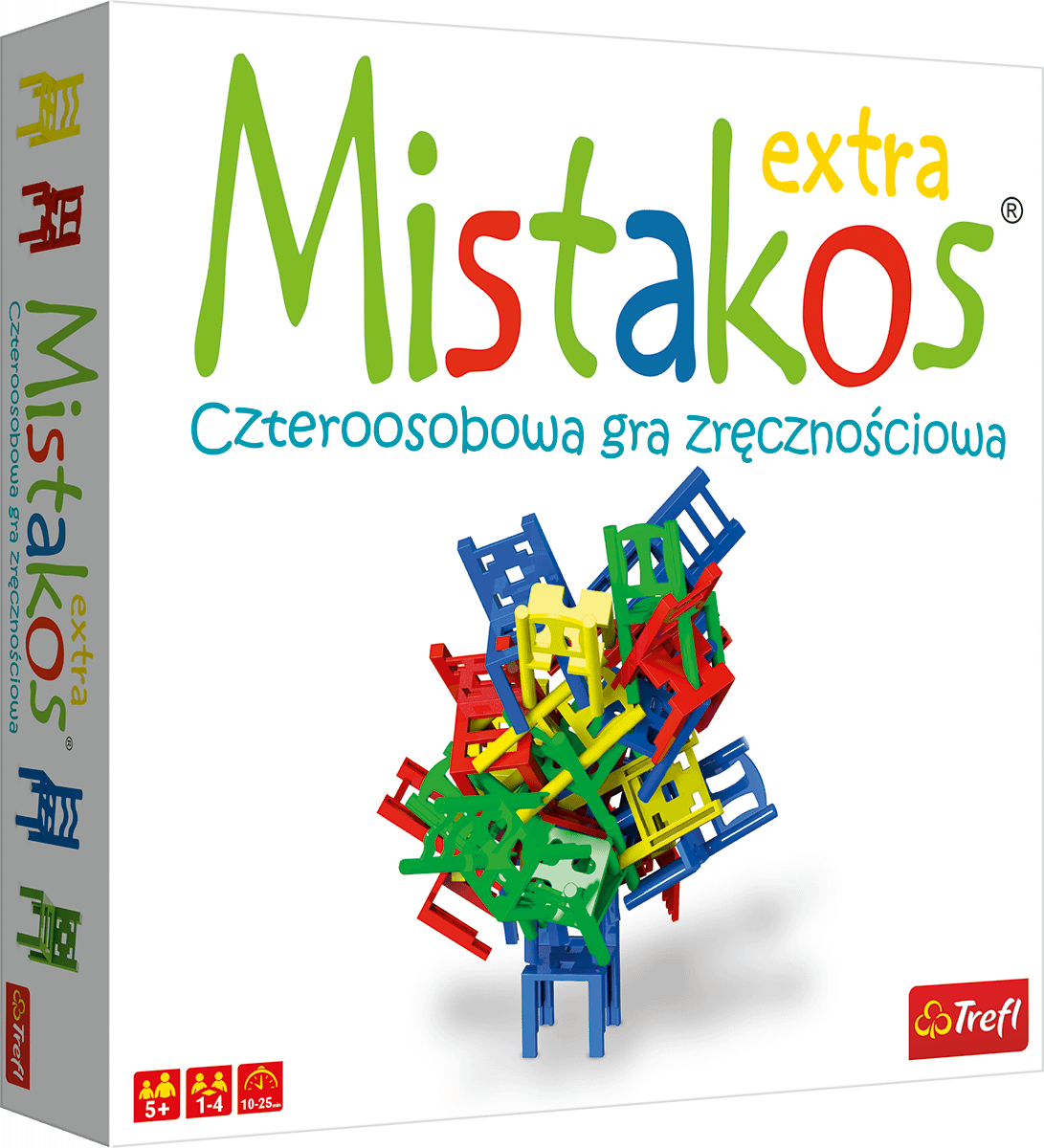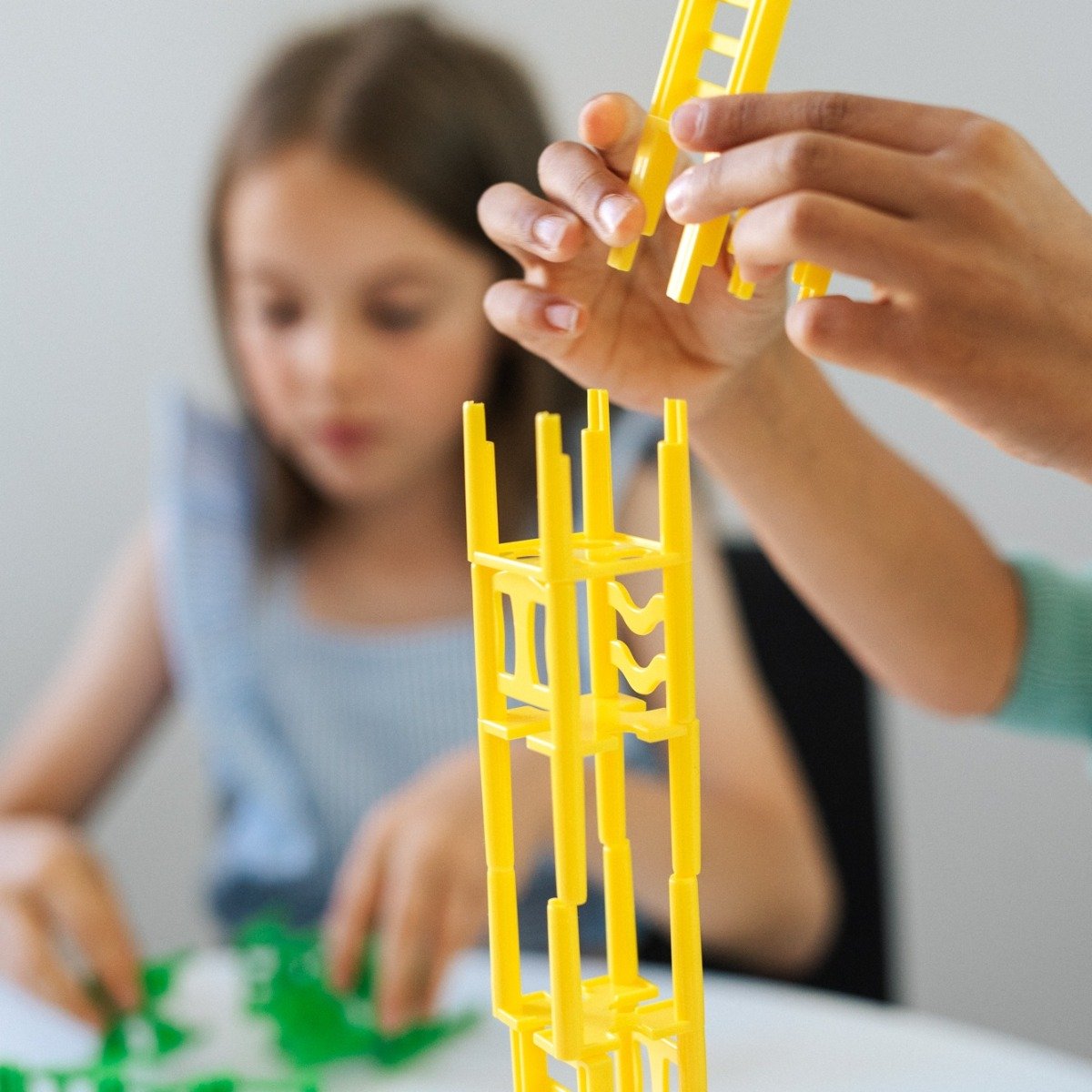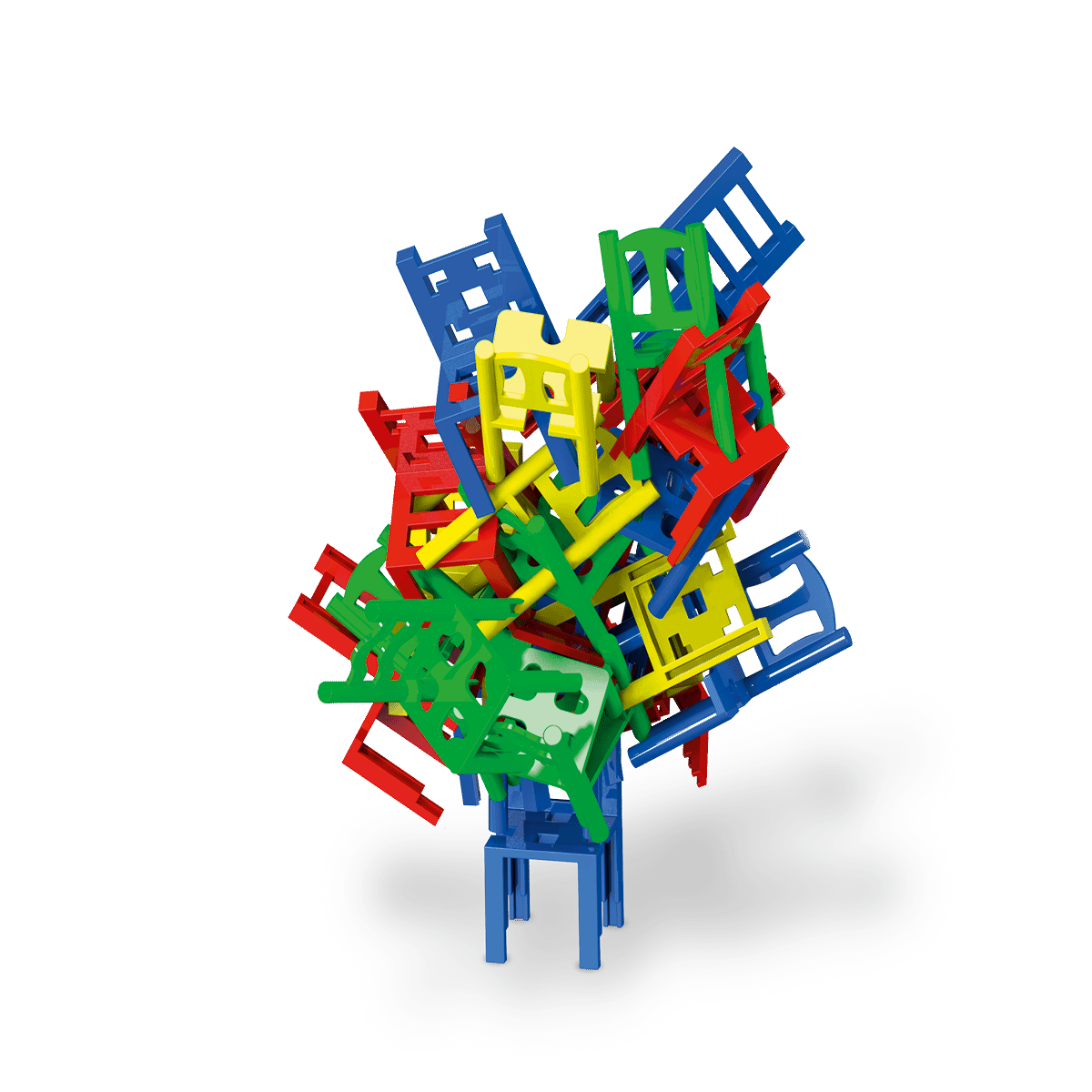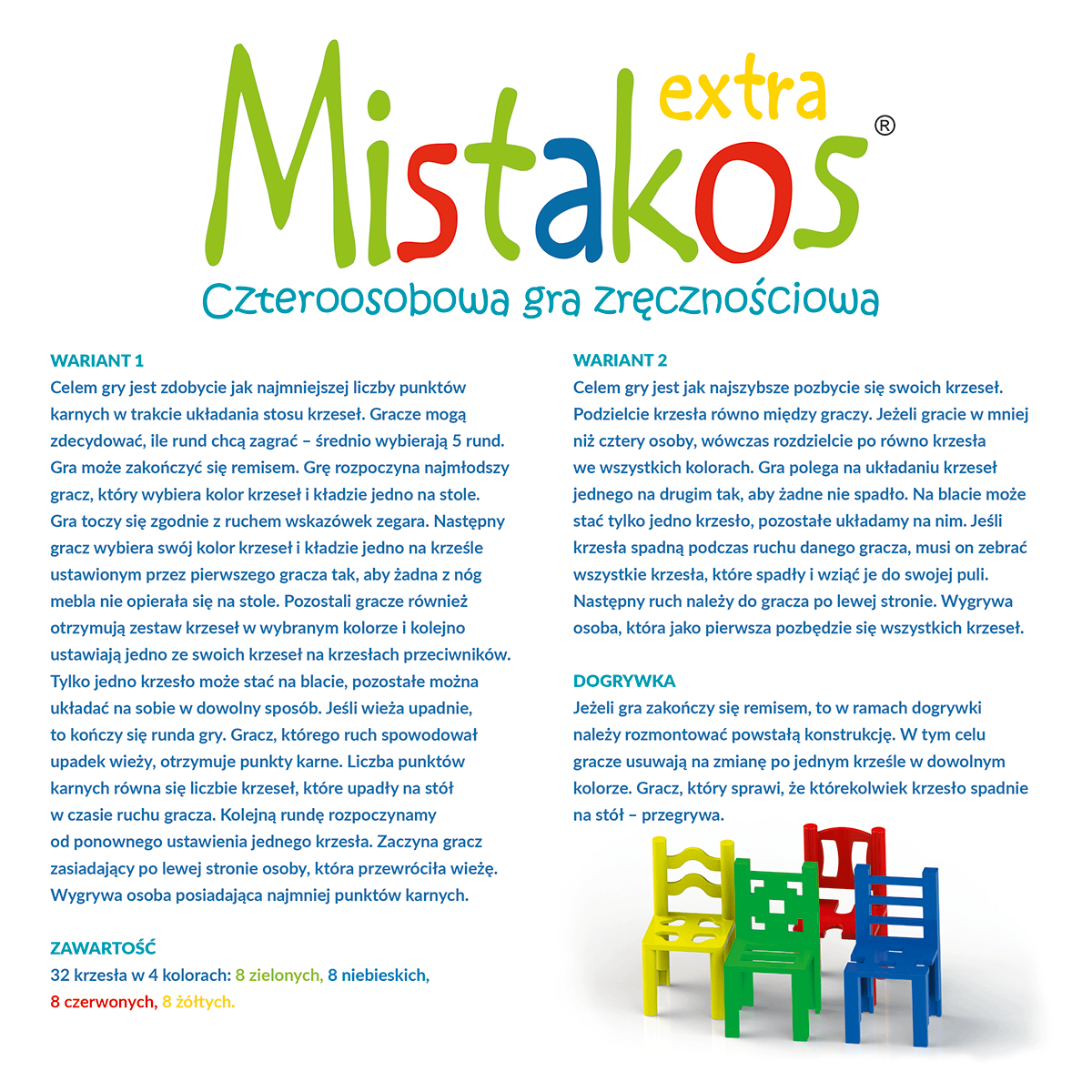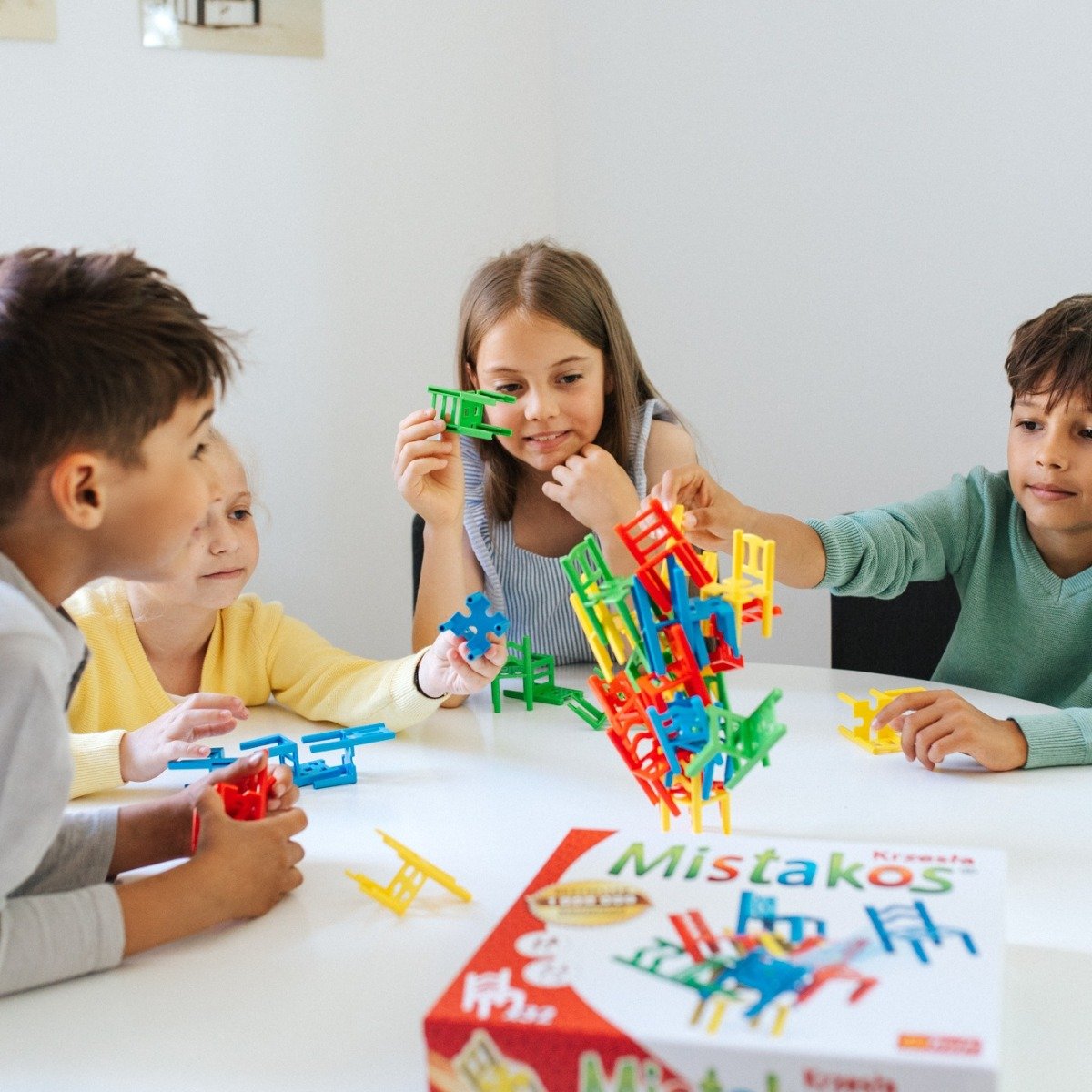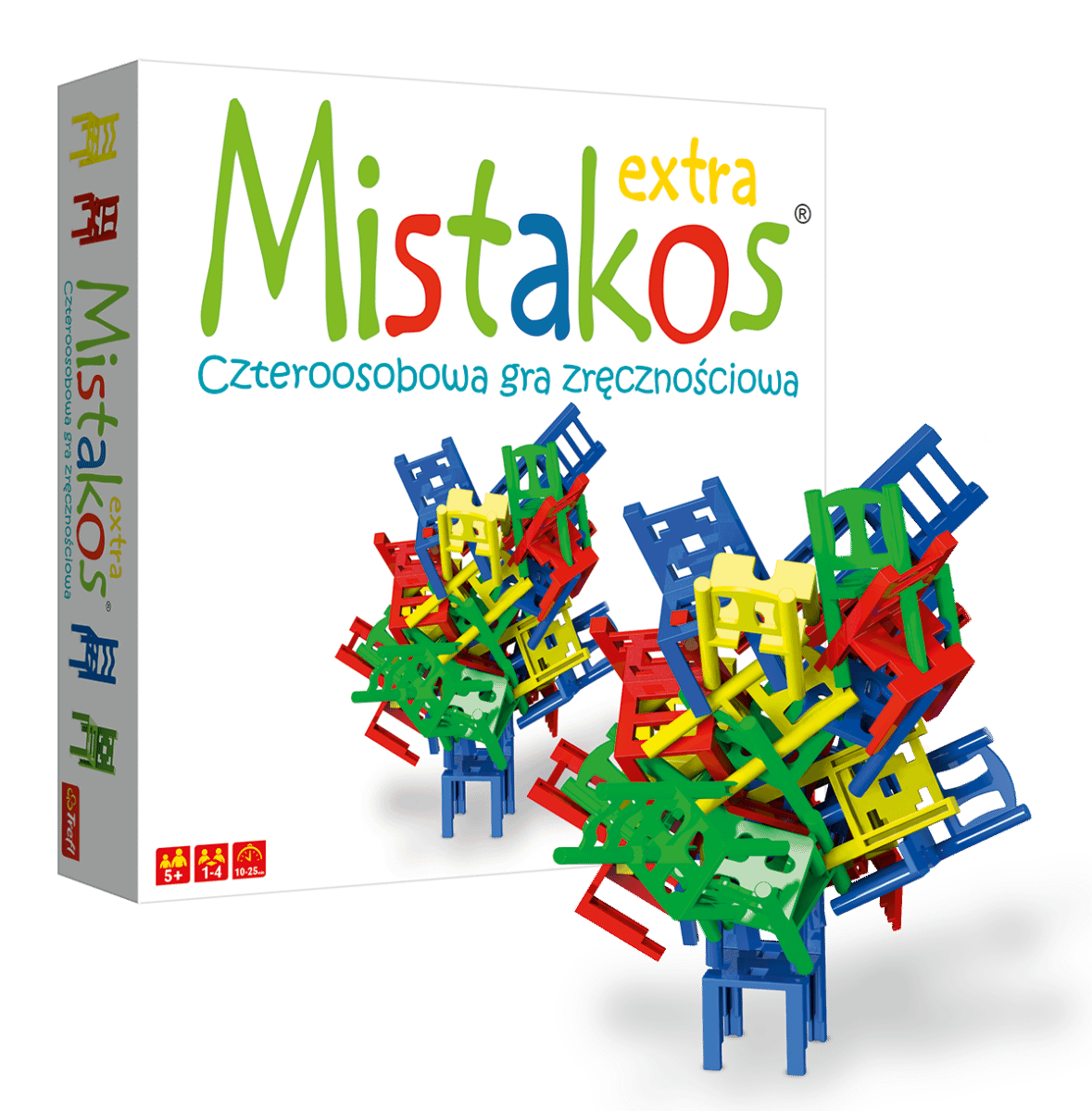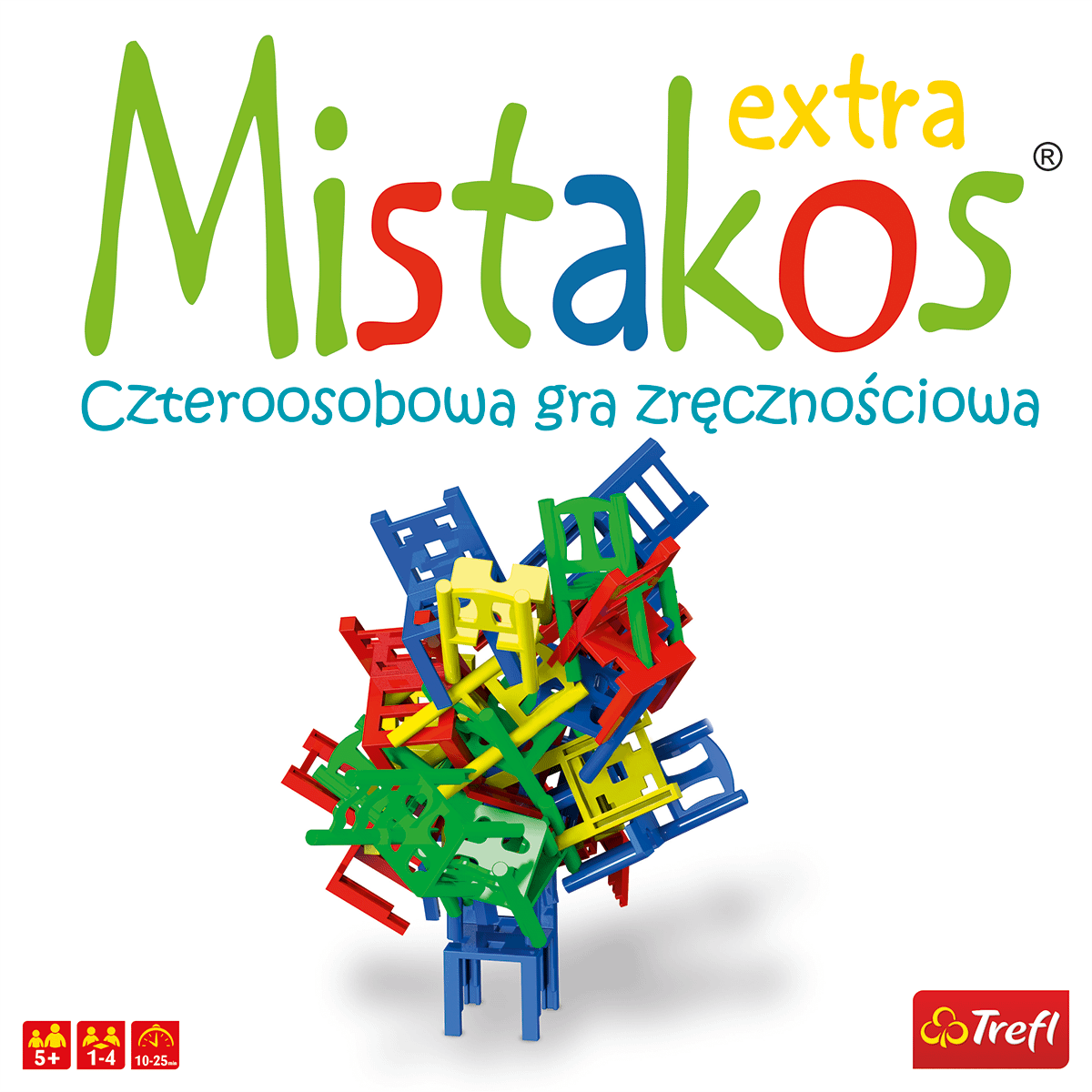 Product content
32 krzesełka w 4 kolorach: czerwonym, zielonym, niebieskim i żółtym Detailed information
European Article Number: 5900511016451
Product code: 01645
Wymiar opakowania zbiorczego (mm): 5,1
Liczba pudełek w opakowaniu zbiorczym (szt): szt
Waga opakowania zbiorczego (kg): 0.625000
5900511016451
Na czym polega gra Mistakos Extra?
Na wielkim meblowaniu - i to dosłownie. W kartonowym opakowaniu znajdziesz zestaw 32 krzesełek w różnych kolorach: niebieskim, zielonym, czerwonym oraz żółtym. Każdy gracz musi wykazać się bystrym okiem i zwinnymi palcami, by zostać mistrzem budowania wymyślnych konstrukcji. Gracz wybiera krzesło w swoim kolorze i dokłada do stosu poprzednich tak, by cała konstrukcja nie legła w gruzach. Kto pierwszy skusi, otrzyma karne punkty. Zadanie nie jest proste, ponieważ trzeba dobrze wybrać miejsce i stabilnie zahaczyć krzesło. Za nogę, oparcie, siedzisko – bez różnicy, byle zachować konstrukcję!
Mistakos - rozpocznij szalone meblowanie!