Notify me when product will be available:
Dzięki Fabryce Psikusów serii Science4You dowiesz się jak zachodzi reakcja spalania, jakie reagenty są niezbędne do jej zajścia i czym jest energia aktywacji. Poznaj materiały łatwopalne. Czy wiesz jak stworzyć gigantyczny gejzer przy użyciu napojów gazowanych i materiałów porowatych? Czy są te materiały? Jak sprawdzić świeżość jajka za pomocą wody i jakie jest tego naukowe wytłumaczenie? Jak przygotować skaczące jajko? Przygotuj psikusa i "rozpuść" jego skorupkę. Czy wiesz na skutek jakiej reakcji to się dzieje? Dowiedz się jak powstaje cień, czym jest fobia oraz czym jest proces nazywany elektryzowaniem. Do wykonania 13 psikusów.
Shipping orders
in 48h
Fast
delivery
Payments
with PayPal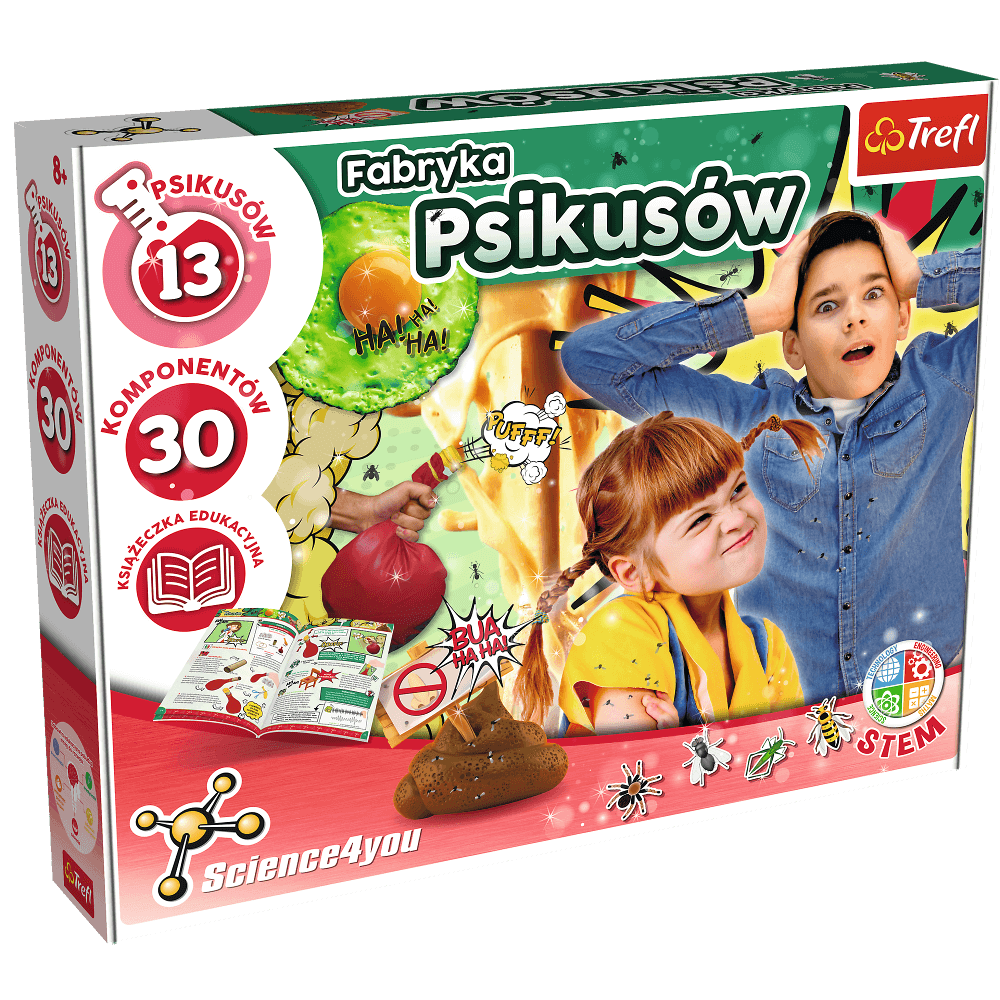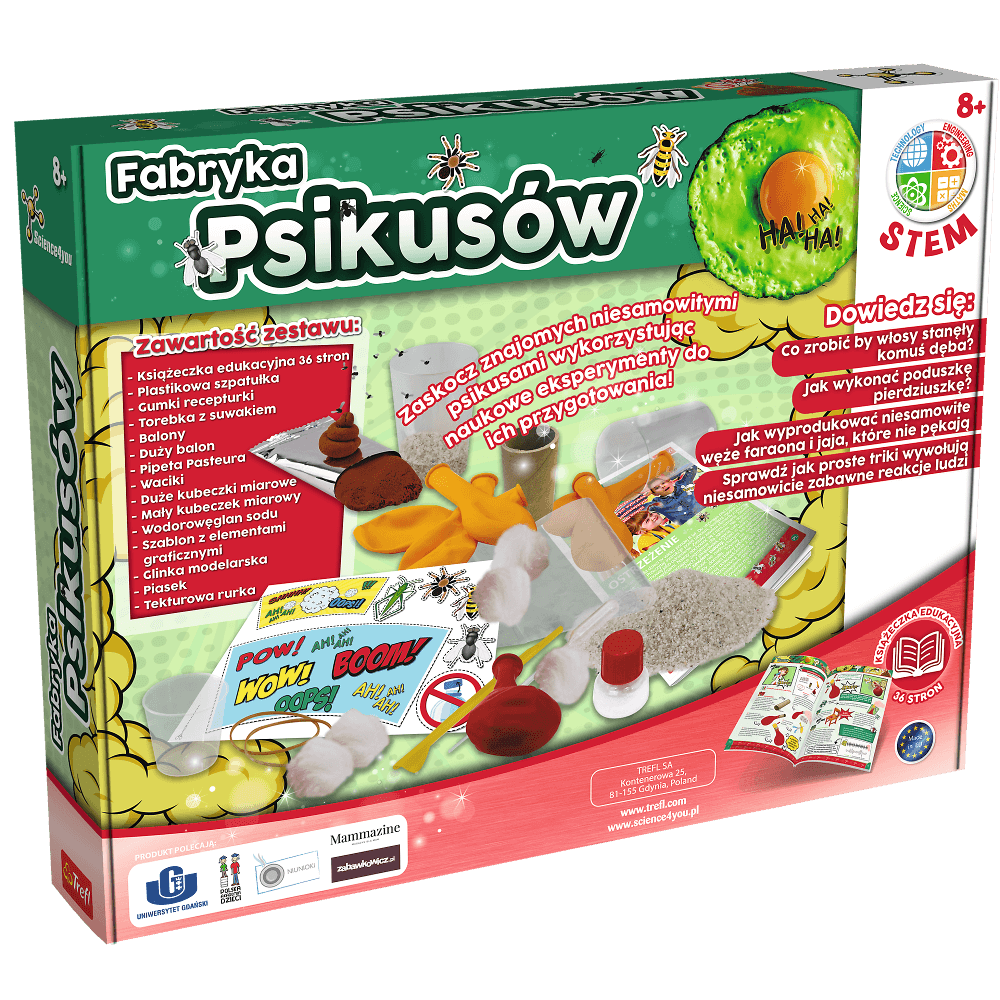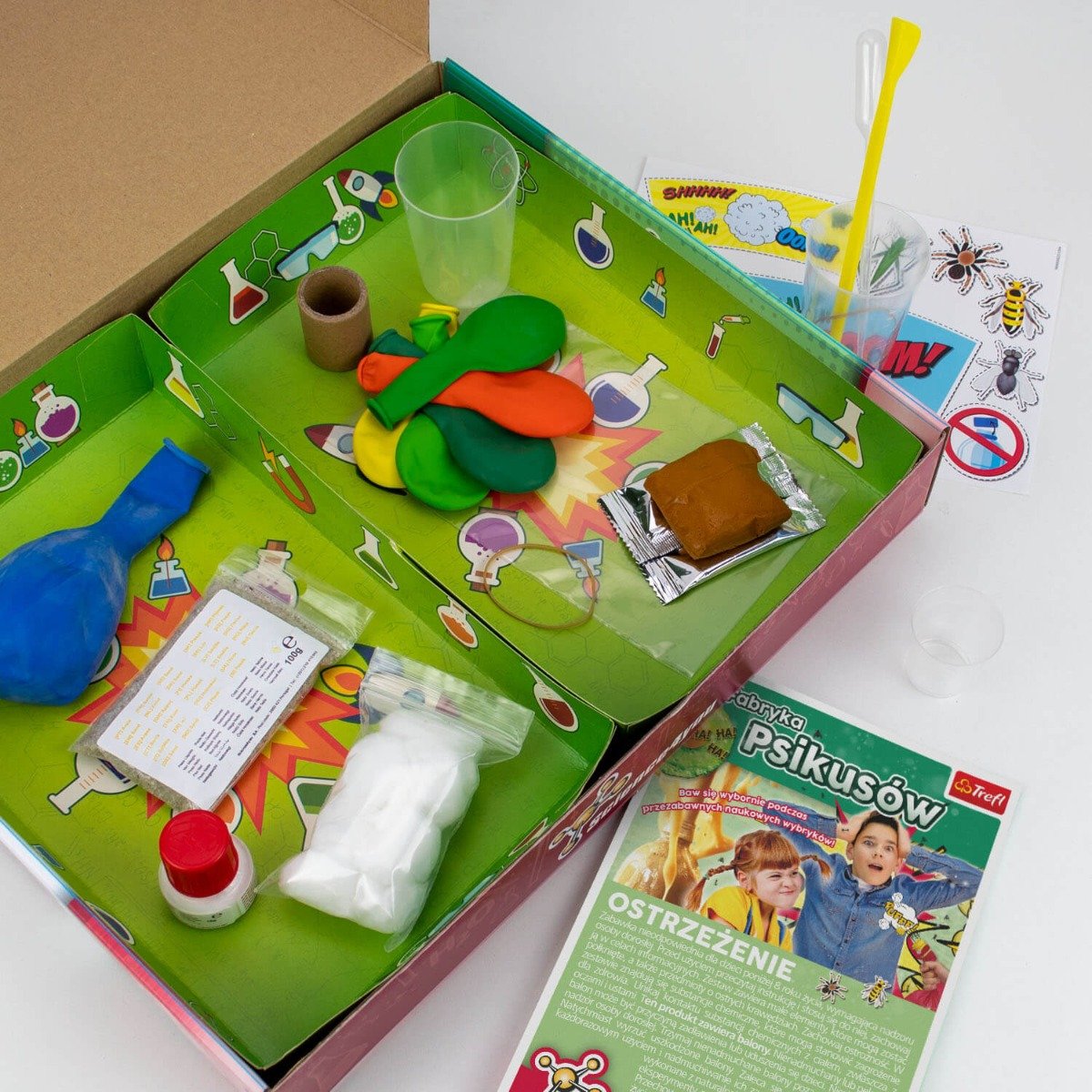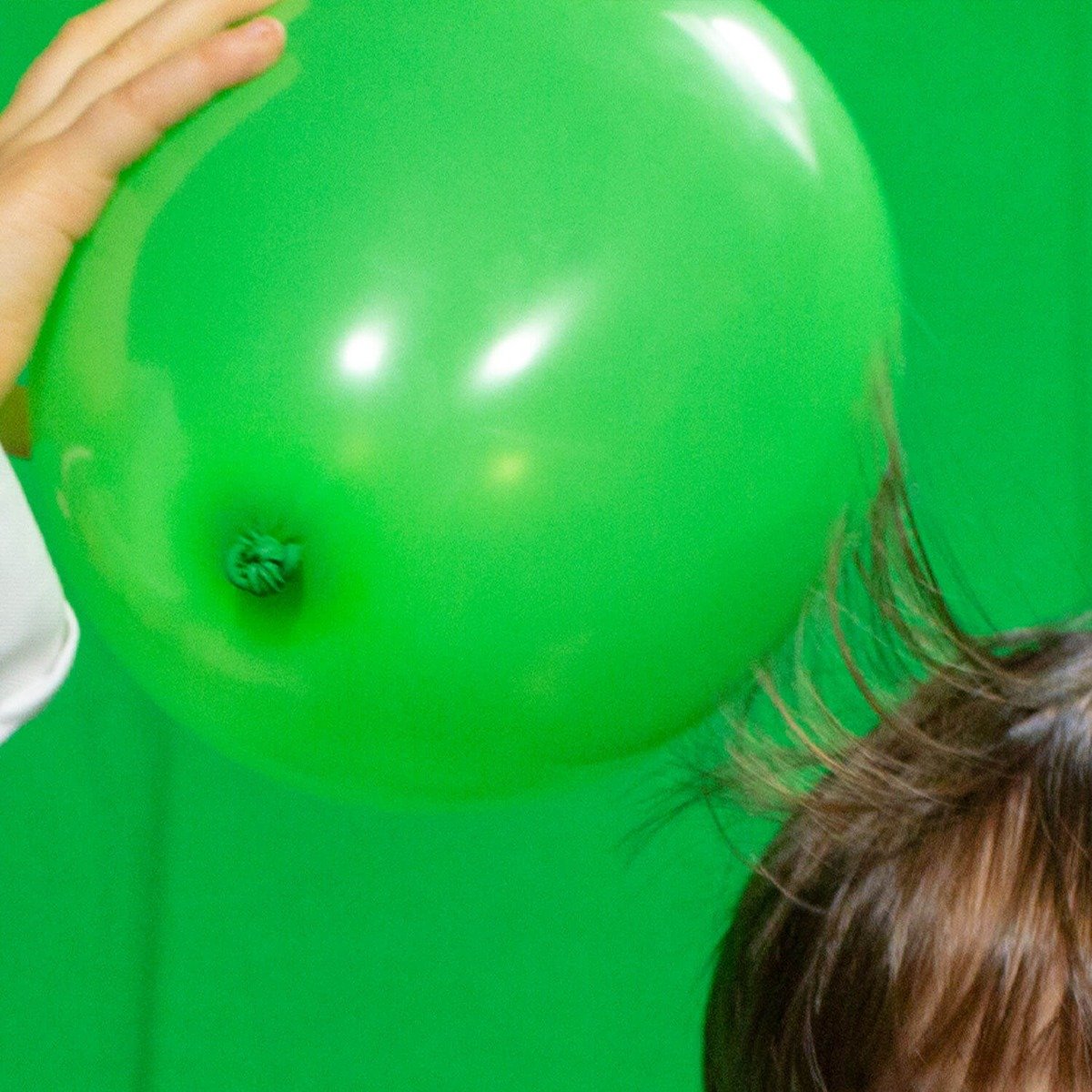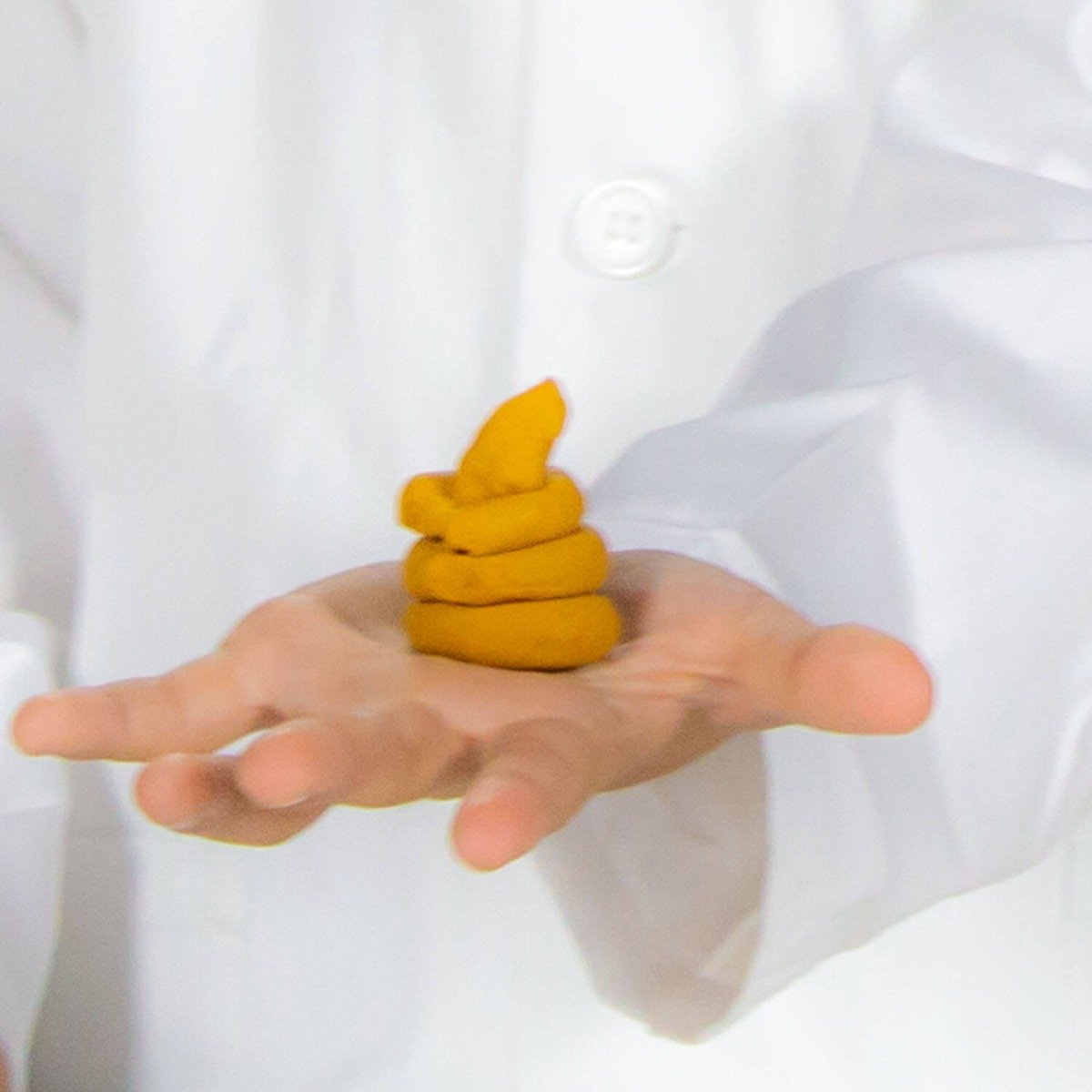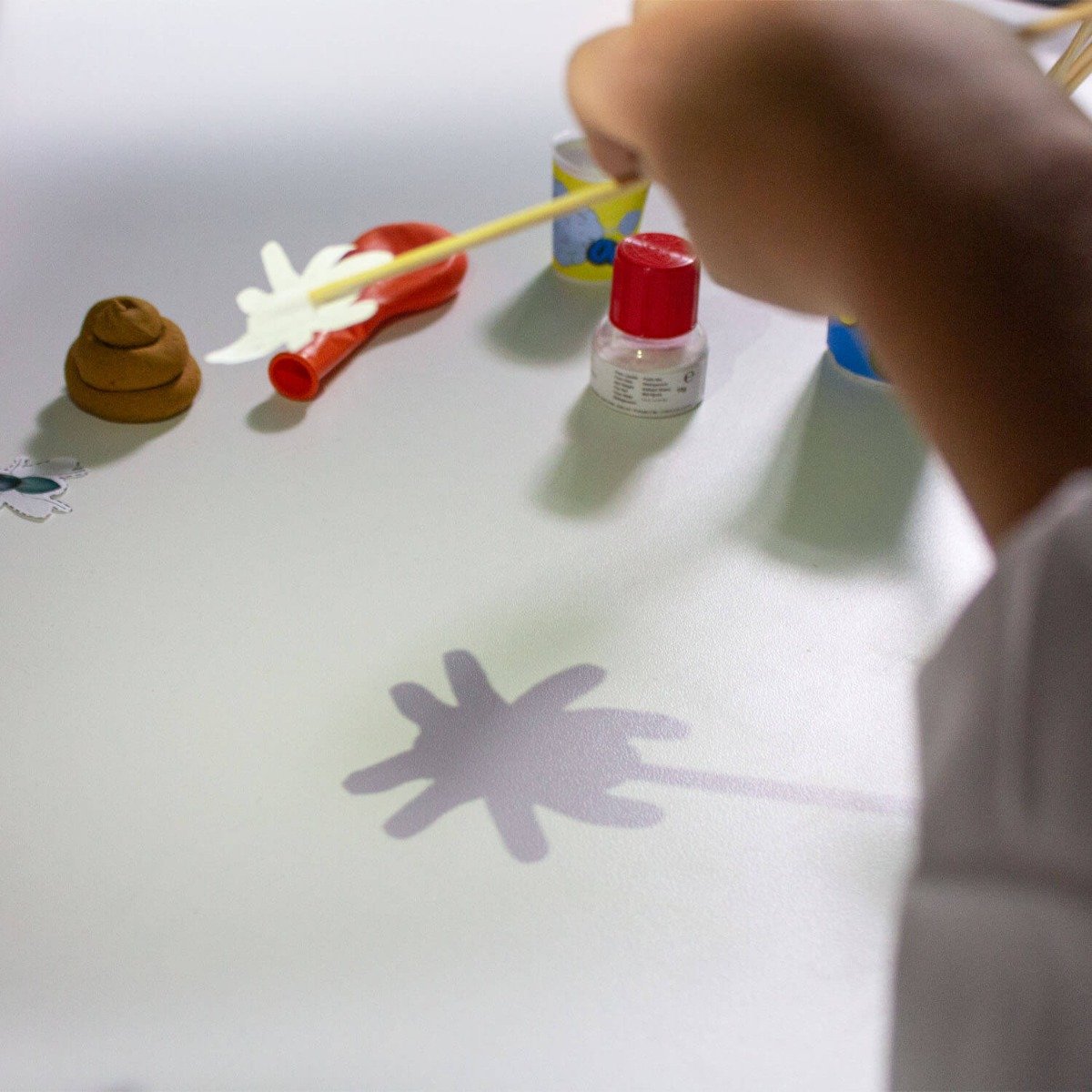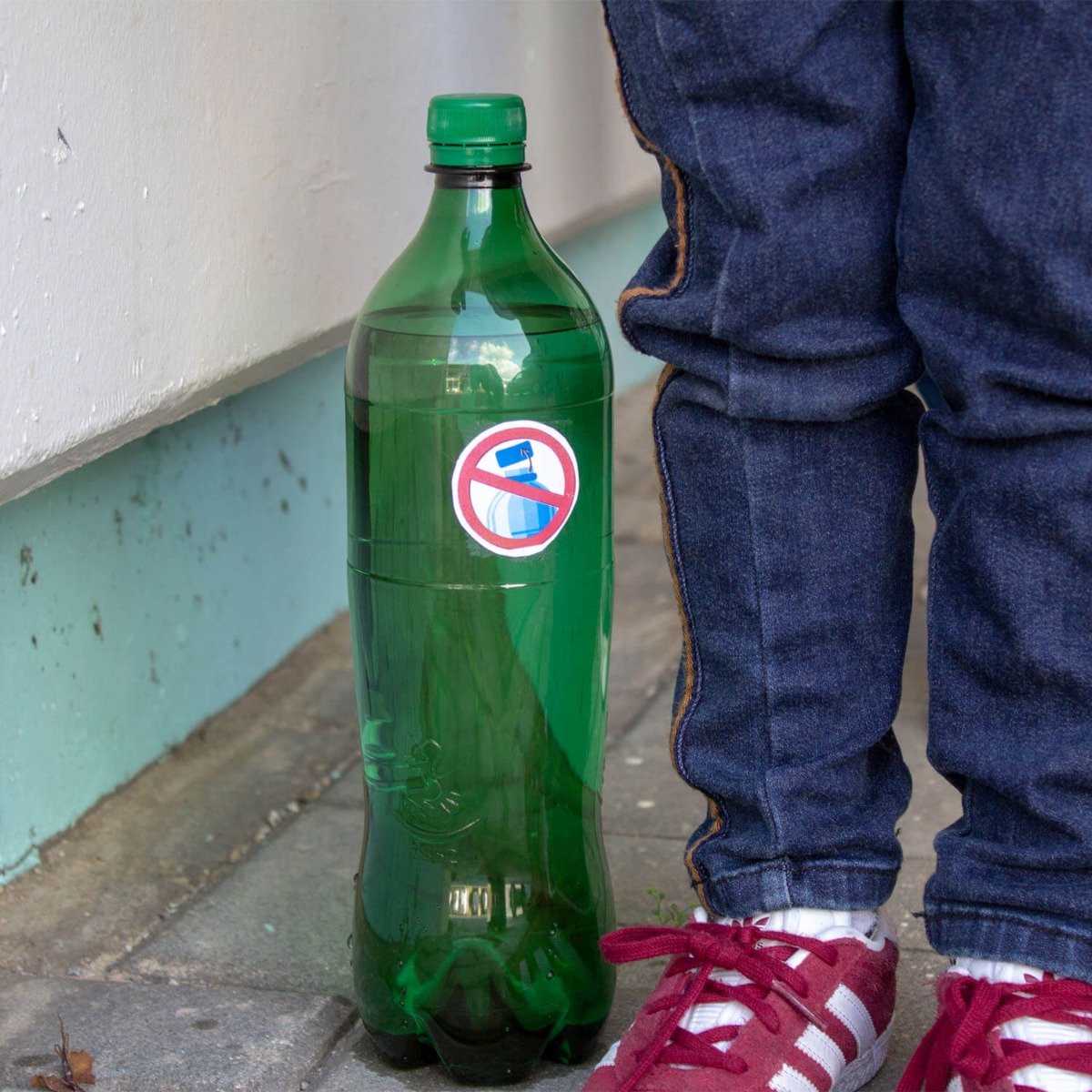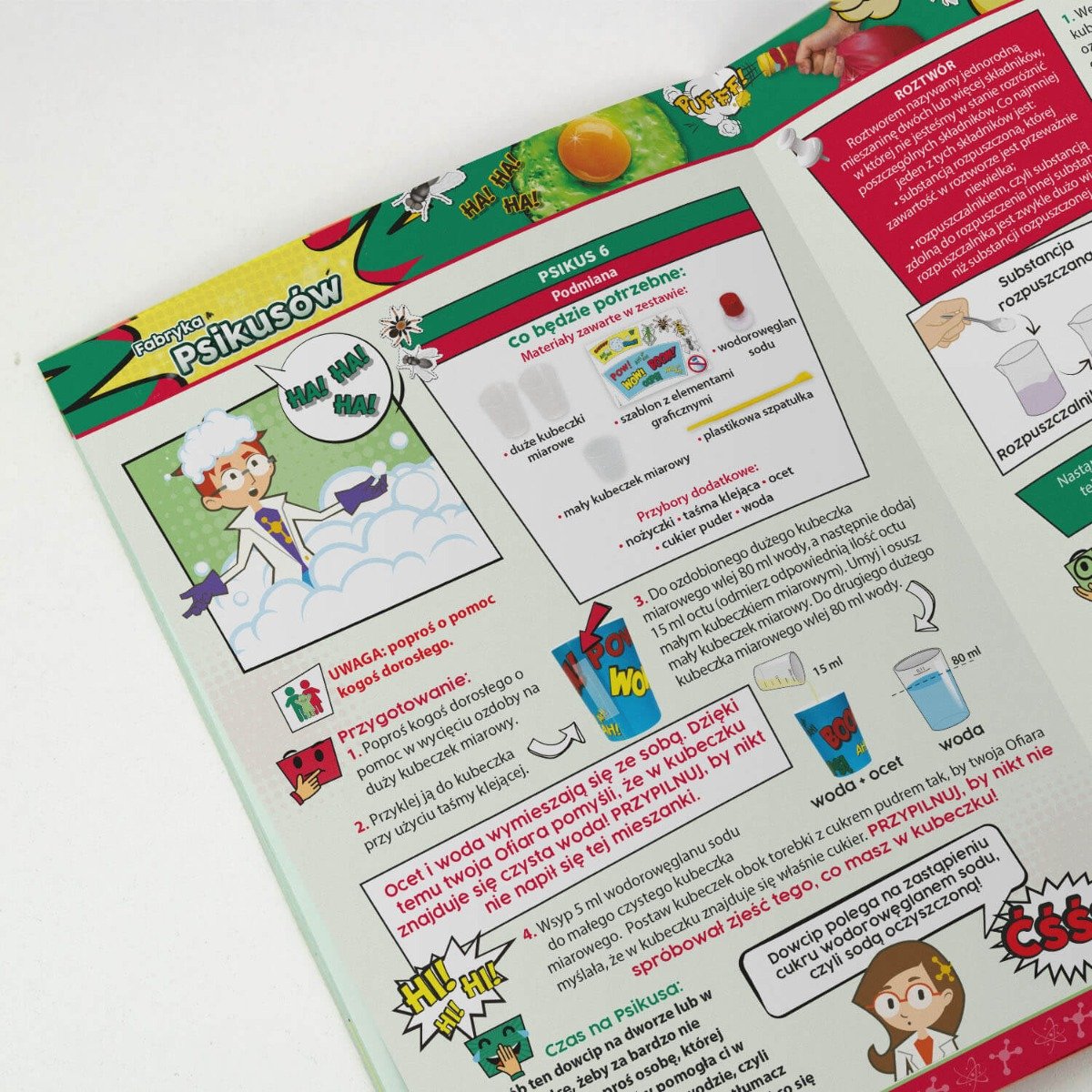 Close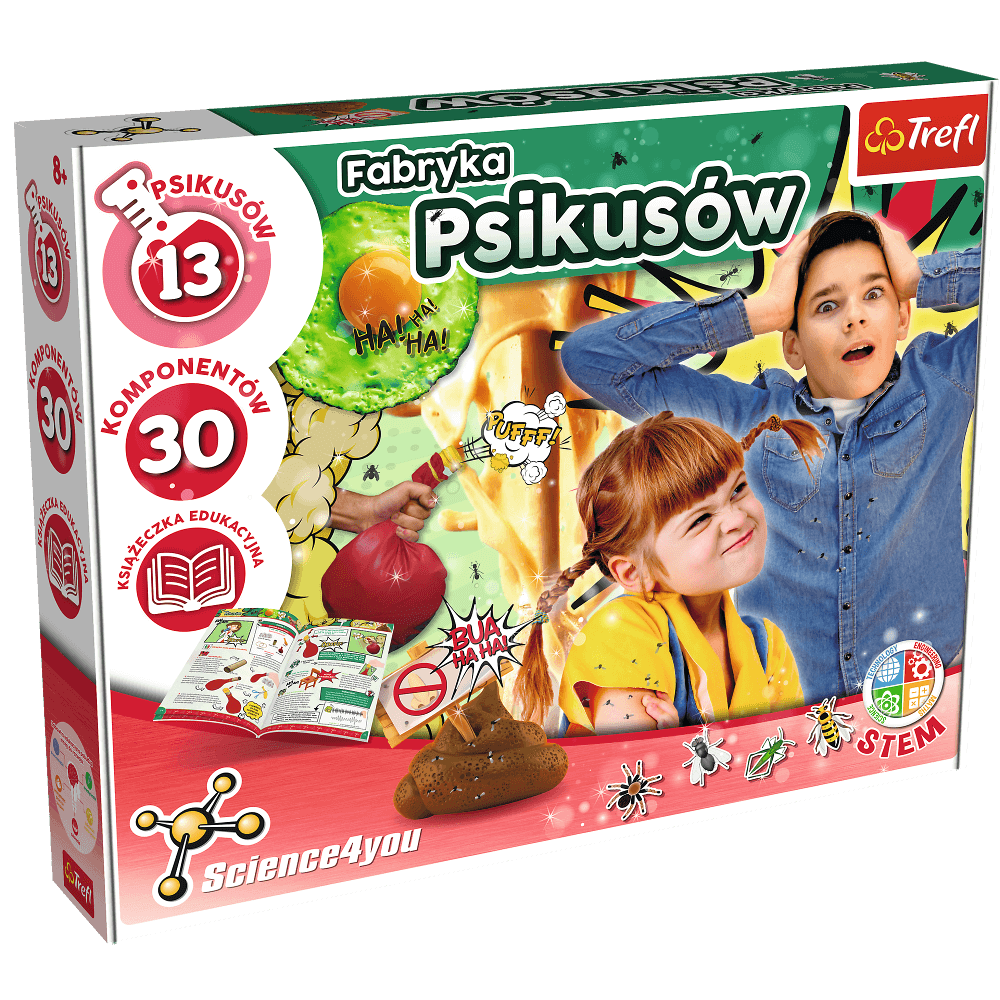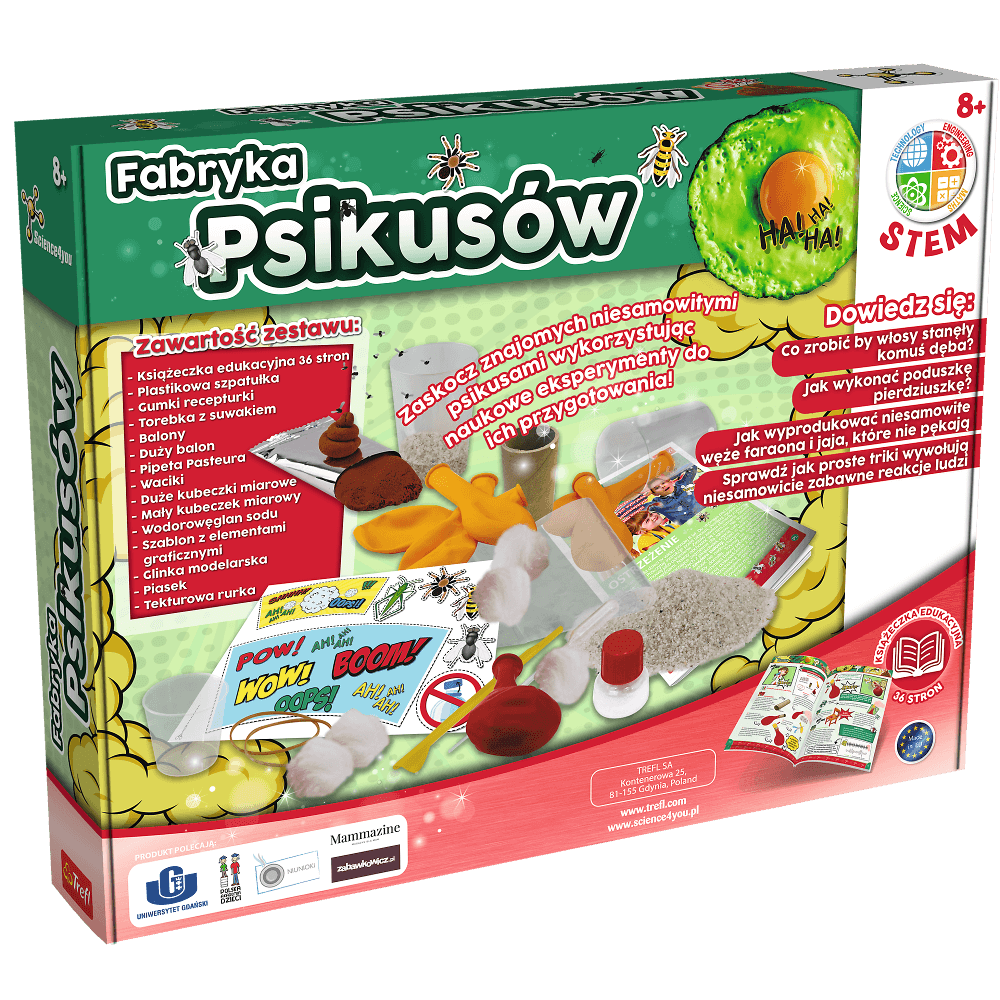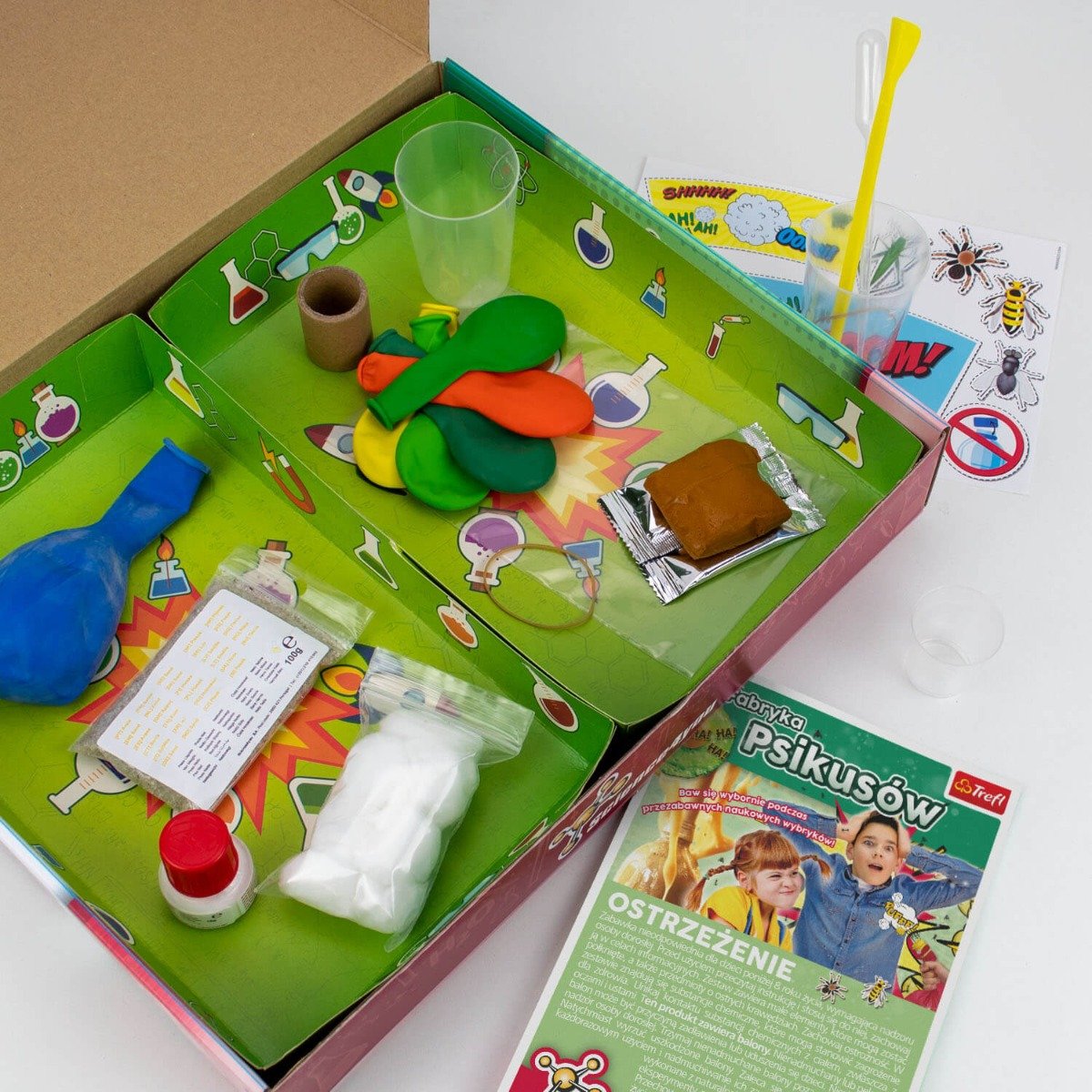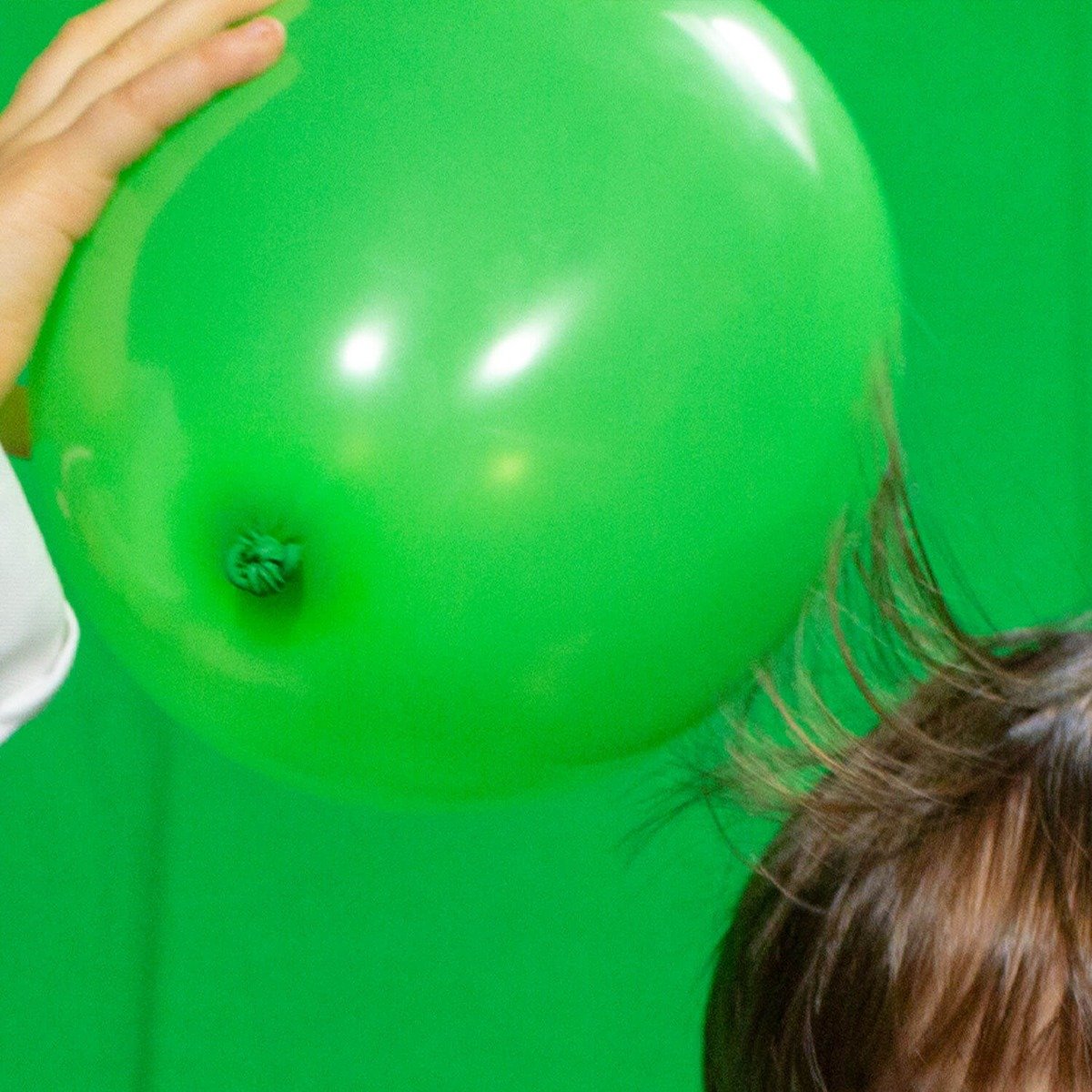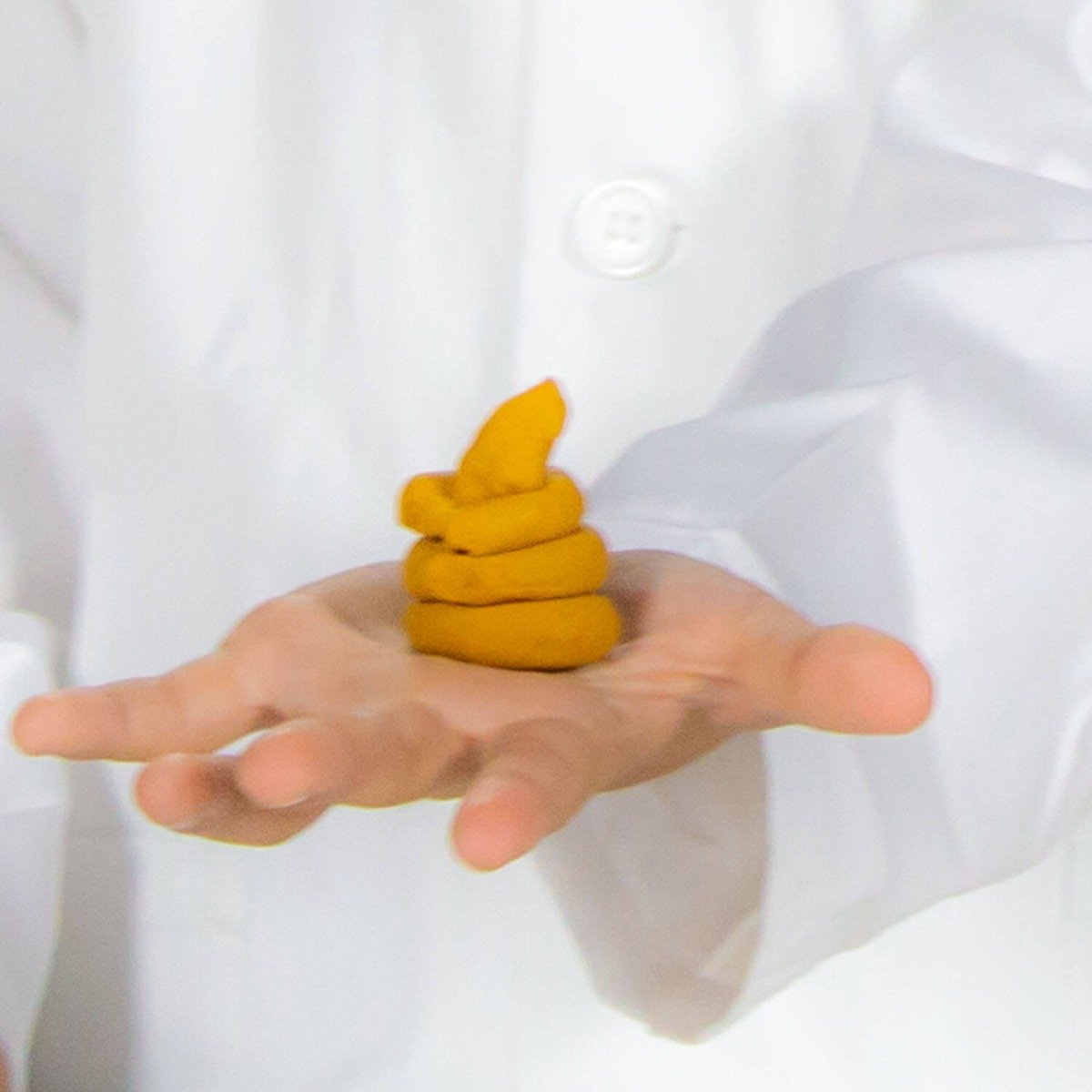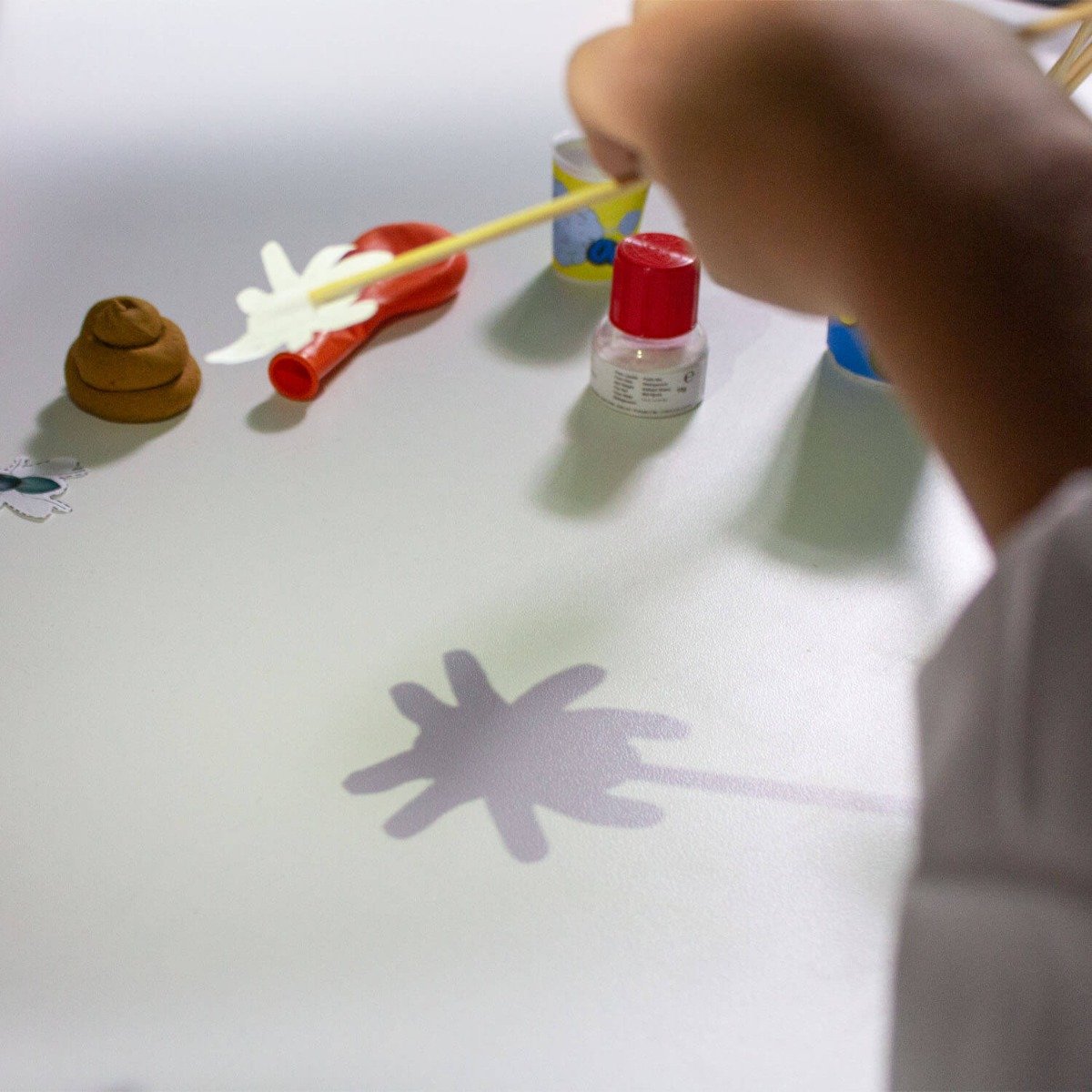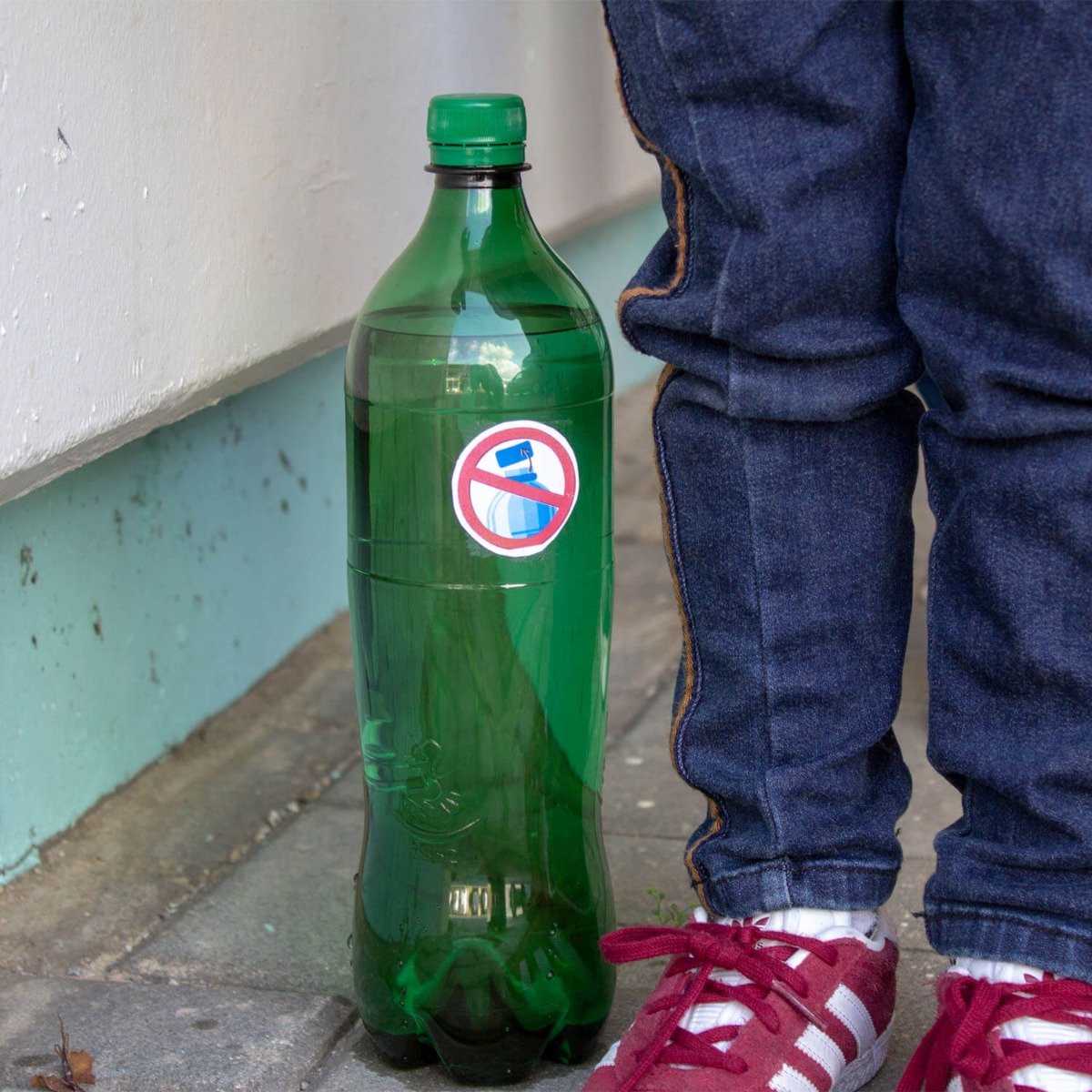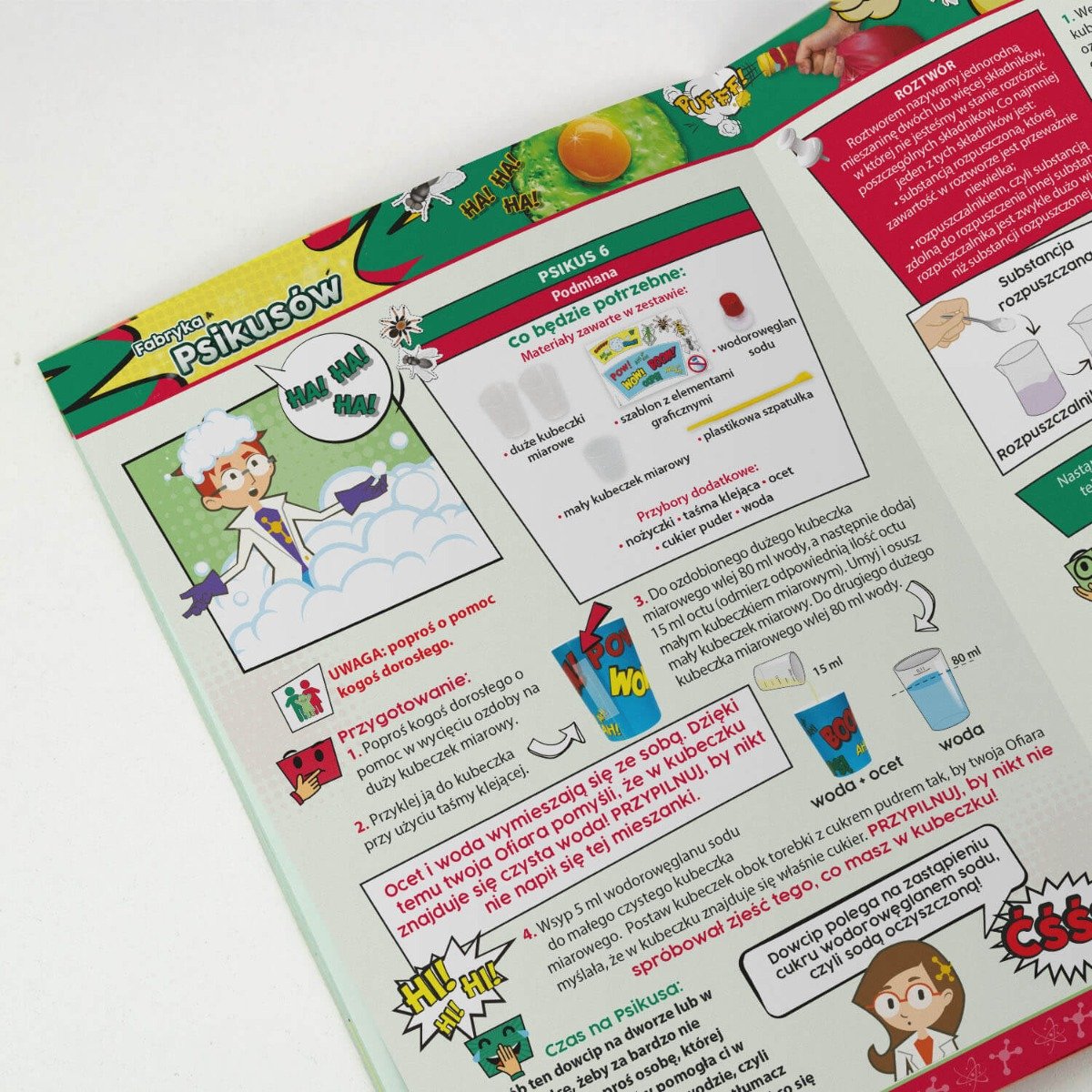 Product content
książeczka edukacyjna (36 stron),
plastikowa szpatułka,
gumki recepturki,
torebka z suwakiem,
balony,
duży balon,
pipeta Pasteura,
waciki,
duże kubeczki miarowe,
mały kubeczek miarowy,
wodorowęglan sodu,
szablon z elementami graficznymi,
glinka modelarska,
piasek,
tekturowa rurka Detailed information
European Article Number: 5900511610970
Product code: 61097
Wymiar opakowania zbiorczego (mm): 3,4
Liczba pudełek w opakowaniu zbiorczym (szt): szt
Waga opakowania zbiorczego (kg): 0.457000
5900511610970
Zestawy naukowe Science 4 You
Seria Science4You od firmy Trefl oferuje dzieciom możliwość przeprowadzania eksperymentów, co zwiększa ich ciekawość świata i umacnia chęć do nauki. Bawiąc się zestawami naukowymi Science 4 You, dzieci zdobędą nowe umiejętności i wykorzystają drzemiący w nich potencjał.
WIĘCEJ O SERII