Evening Trefliks rituals - Good night, Trefliks for the night
Notify me when product will be available:
Wieczorne rytuały Treflików - Dobranoc, Trefliki na noc to puzzle składające się z 4 niezależnych układanek, zaprojektowane z myślą o wszystkich fanach i fankach niezwykłych przygód bohaterów "Rodziny Treflików". Po ułożeniu puzzli powstaną cztery obrazki o wymiarach 285 x 205 mm każdy. Zróżnicowana liczba elementów (70, 54, 48 i 35) pozwala na zabawę zarówno młodszym, jak i nieco starszym fanom puzzli. Każdy obrazek przedstawia szereg typowych, wieczornych czynności Treflików, takie jak zabawa, jedzenie kolacji, kąpiel, a także czytanie książek.
Produkt został wykonany z wysokiej jakości naturalnych materiałów, z zastosowaniem kalandrowanego papieru odbijającego światło, dzięki któremu układanie staje się jeszcze przyjemniejsze i łatwiejsze. Puzzle zostały wyprodukowane w Polsce, a do produkcji zostały wykorzystane ekologiczne materiały. Puzzle przeznaczone są dla dzieci powyżej 4. roku życia. 
Shipping orders
in 48h
Fast
delivery
Payments
with PayPal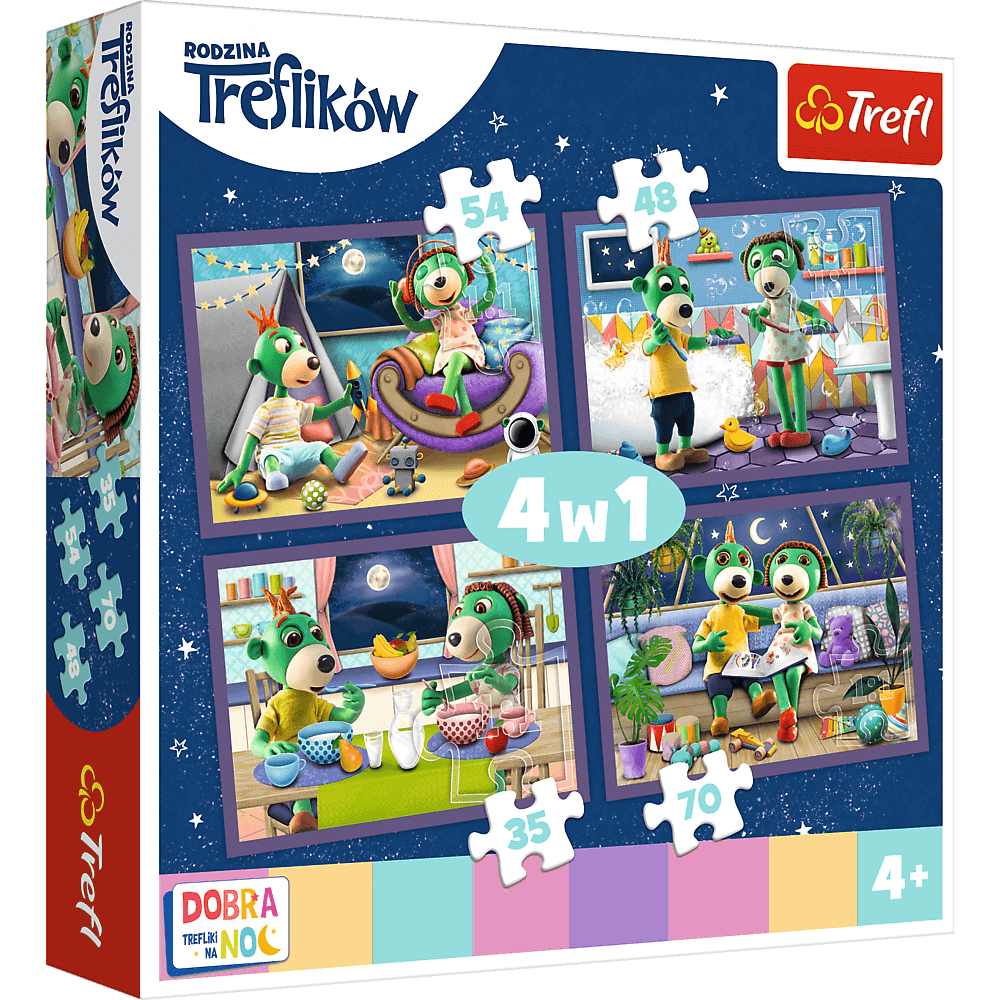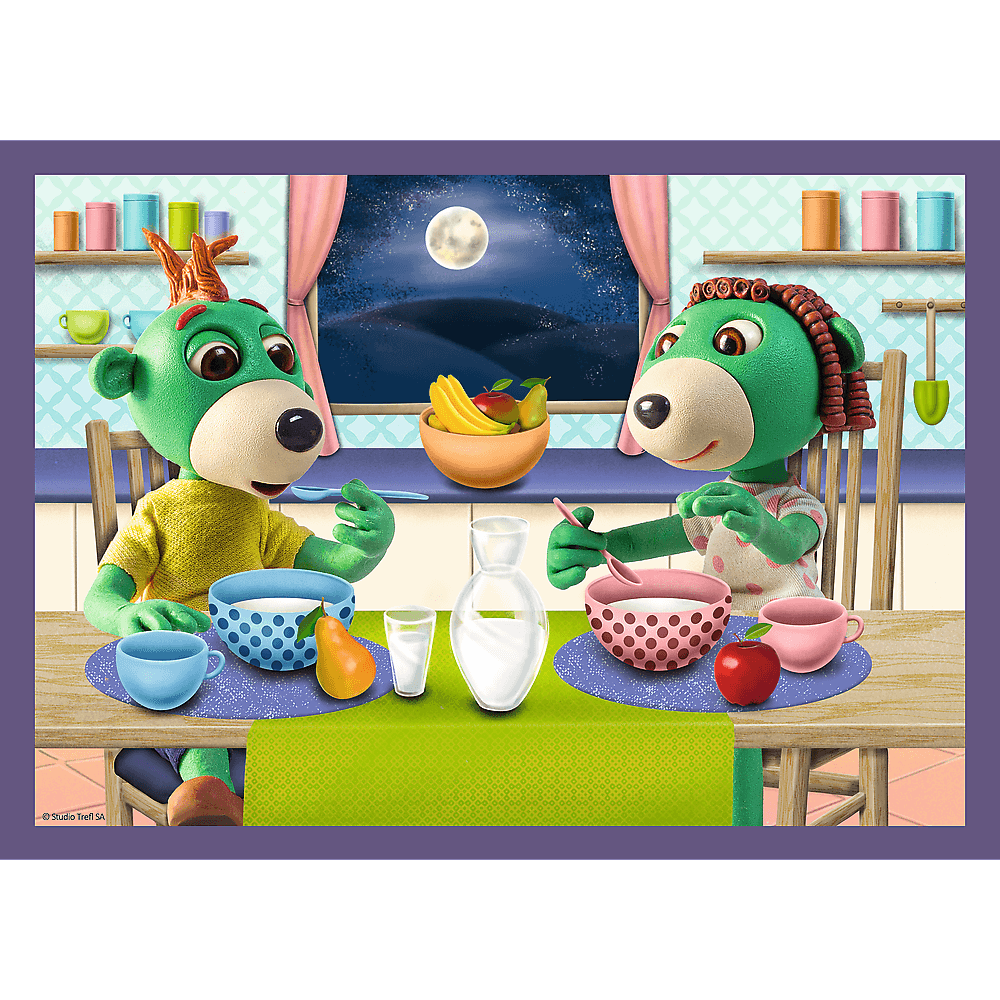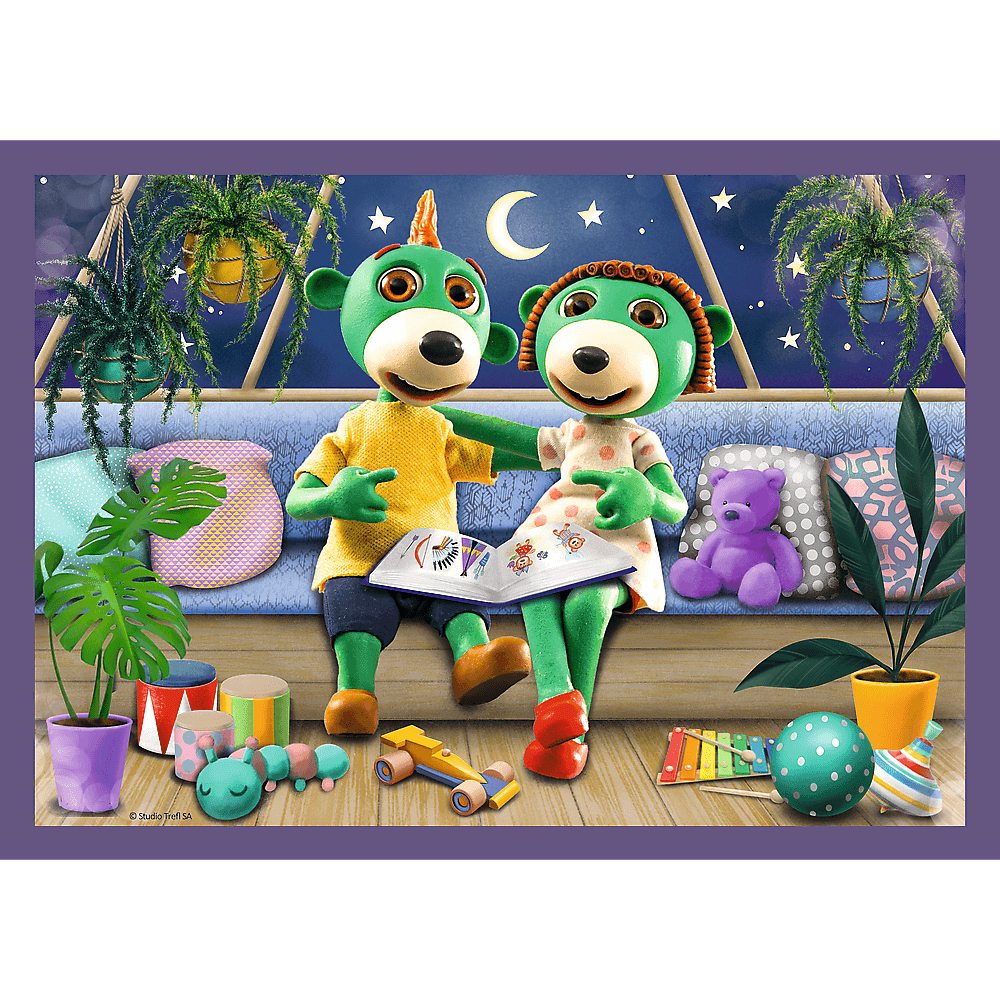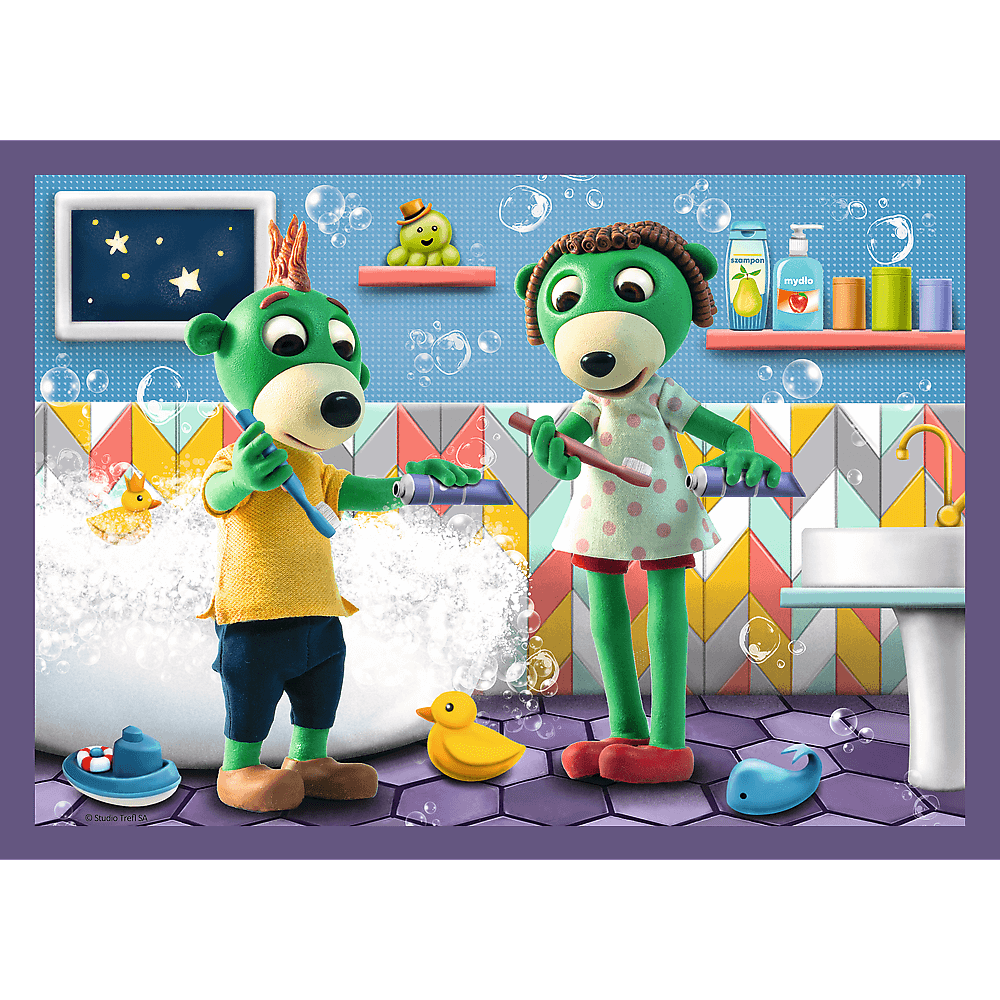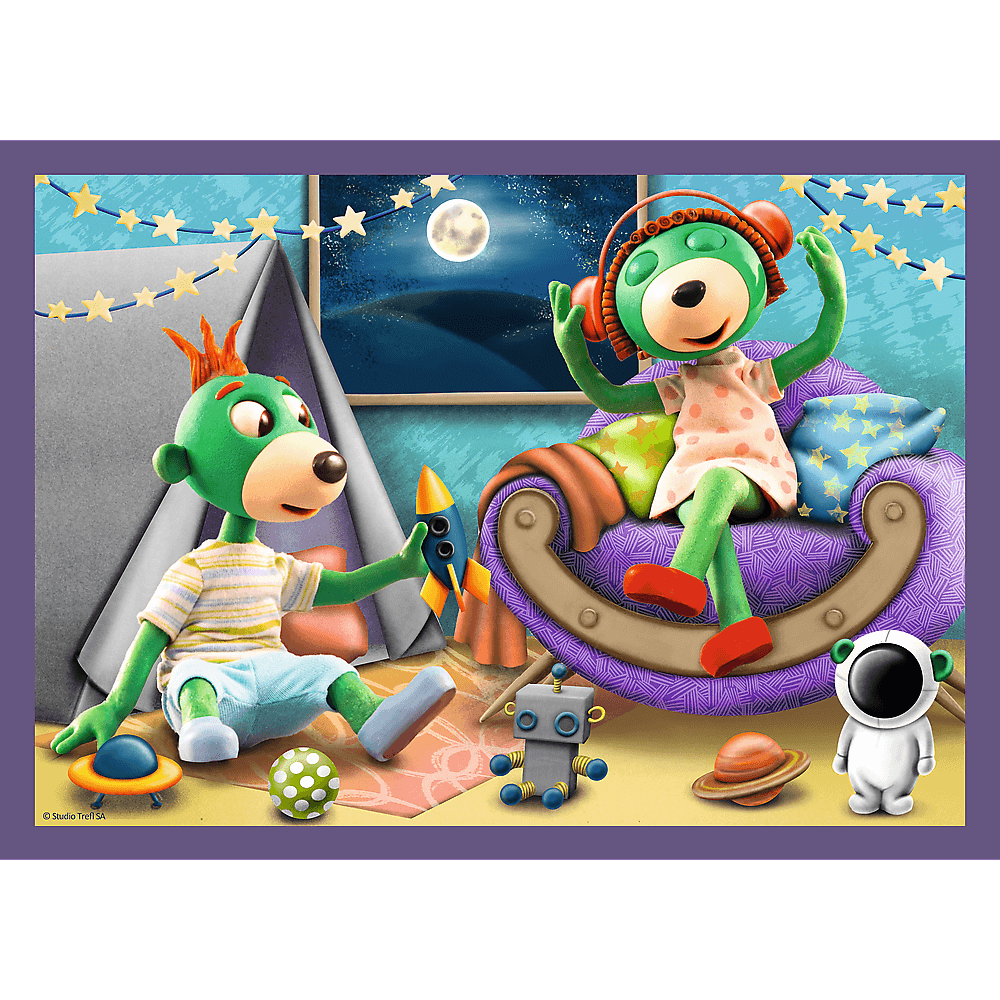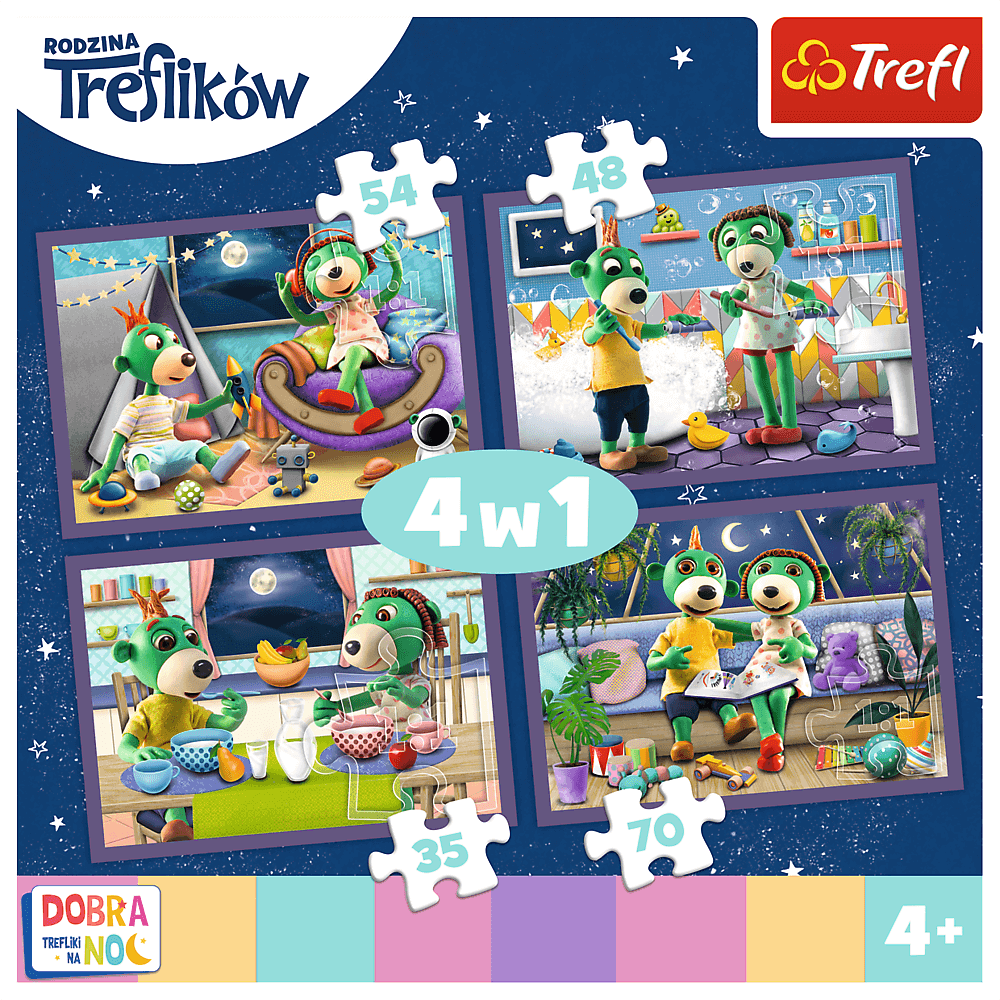 Close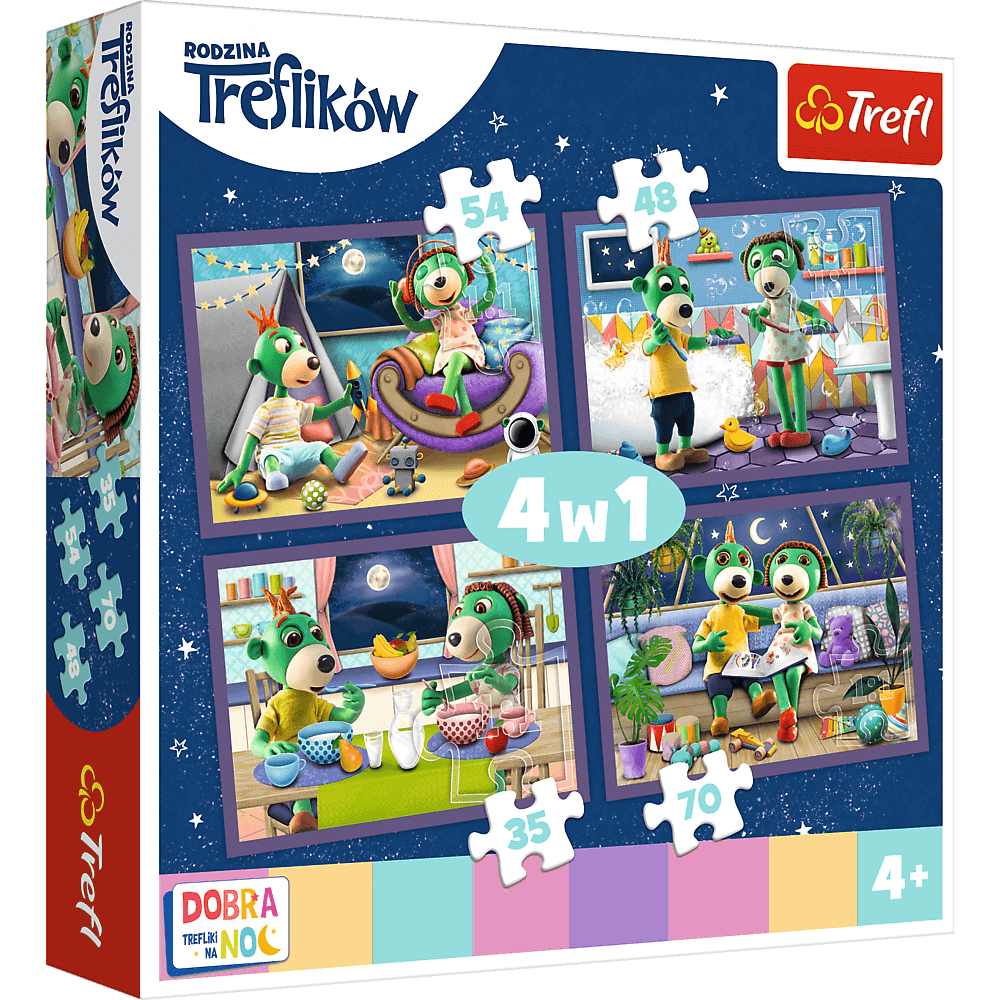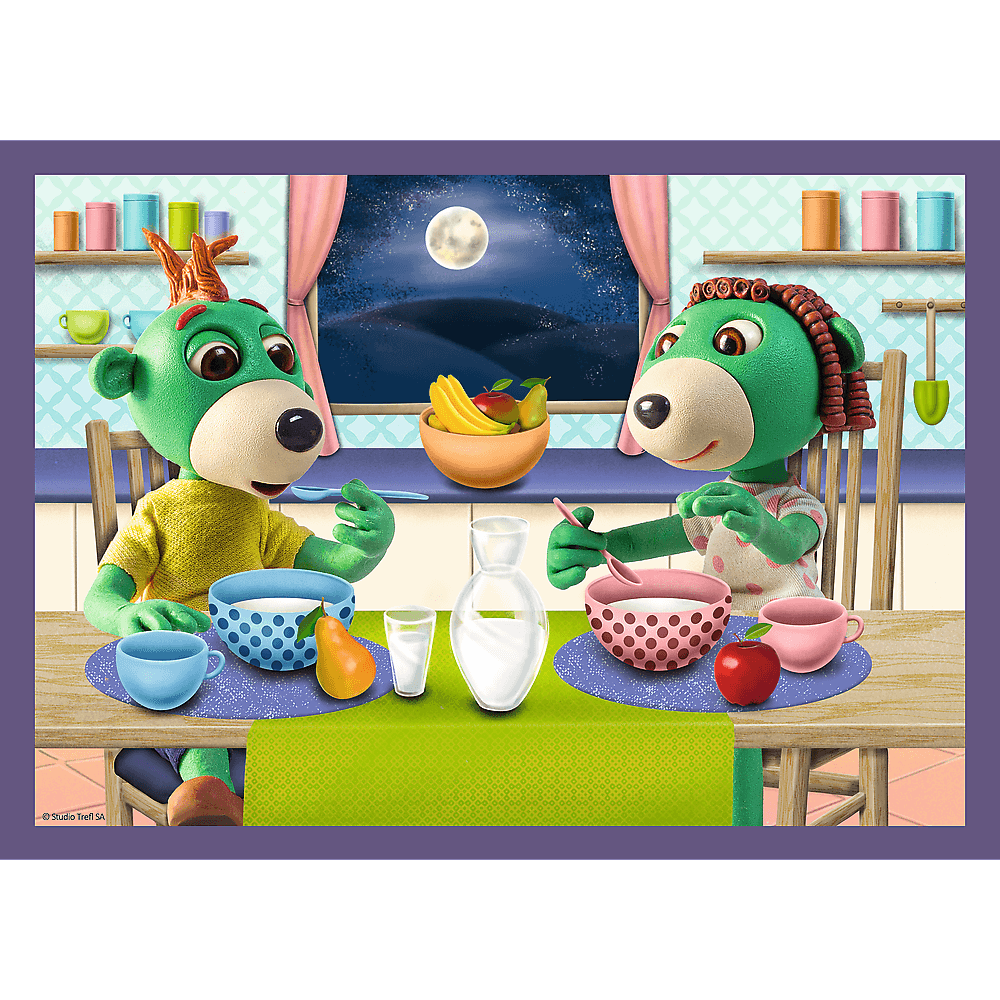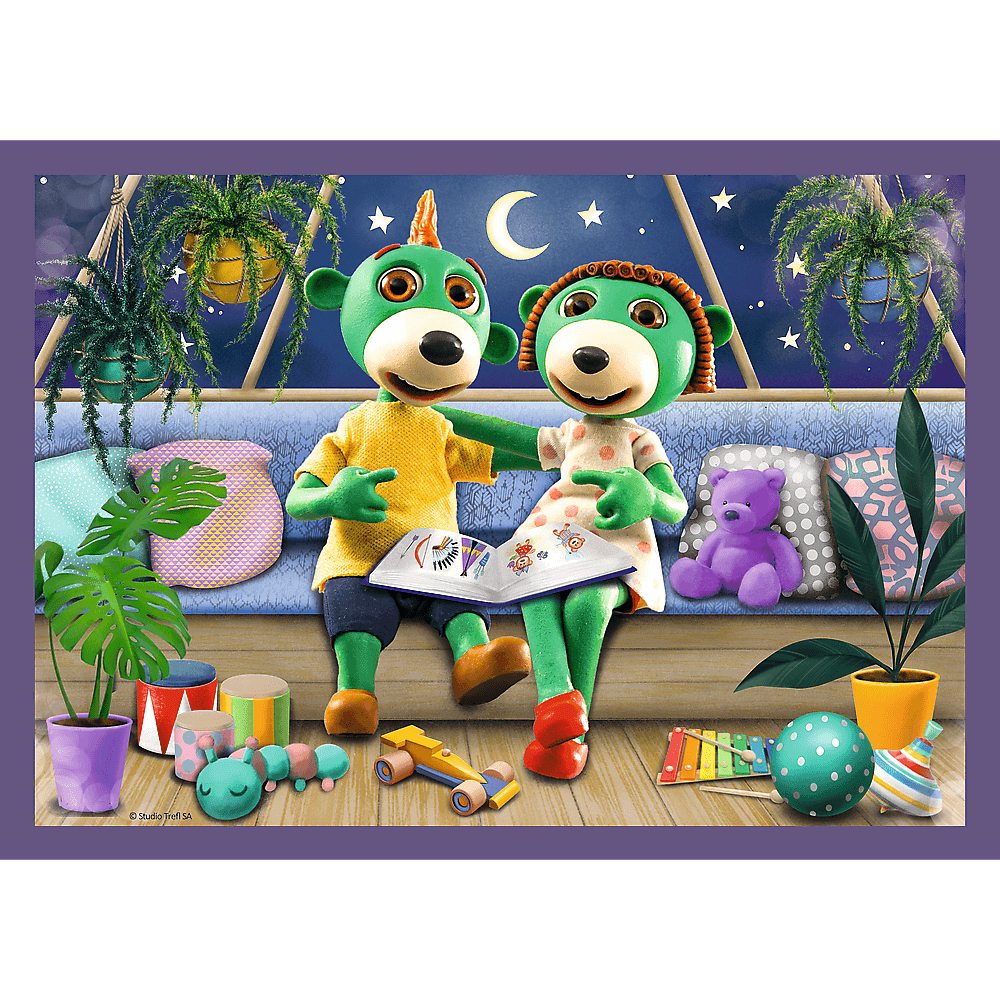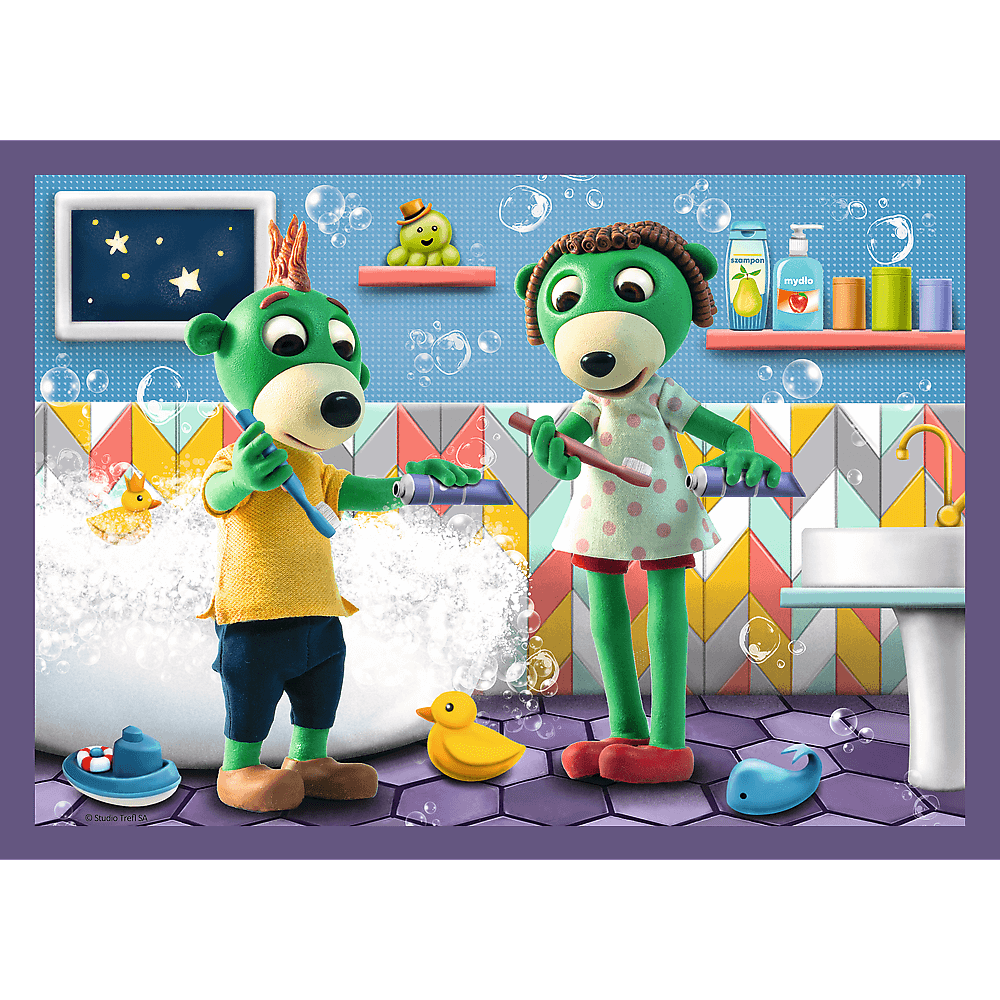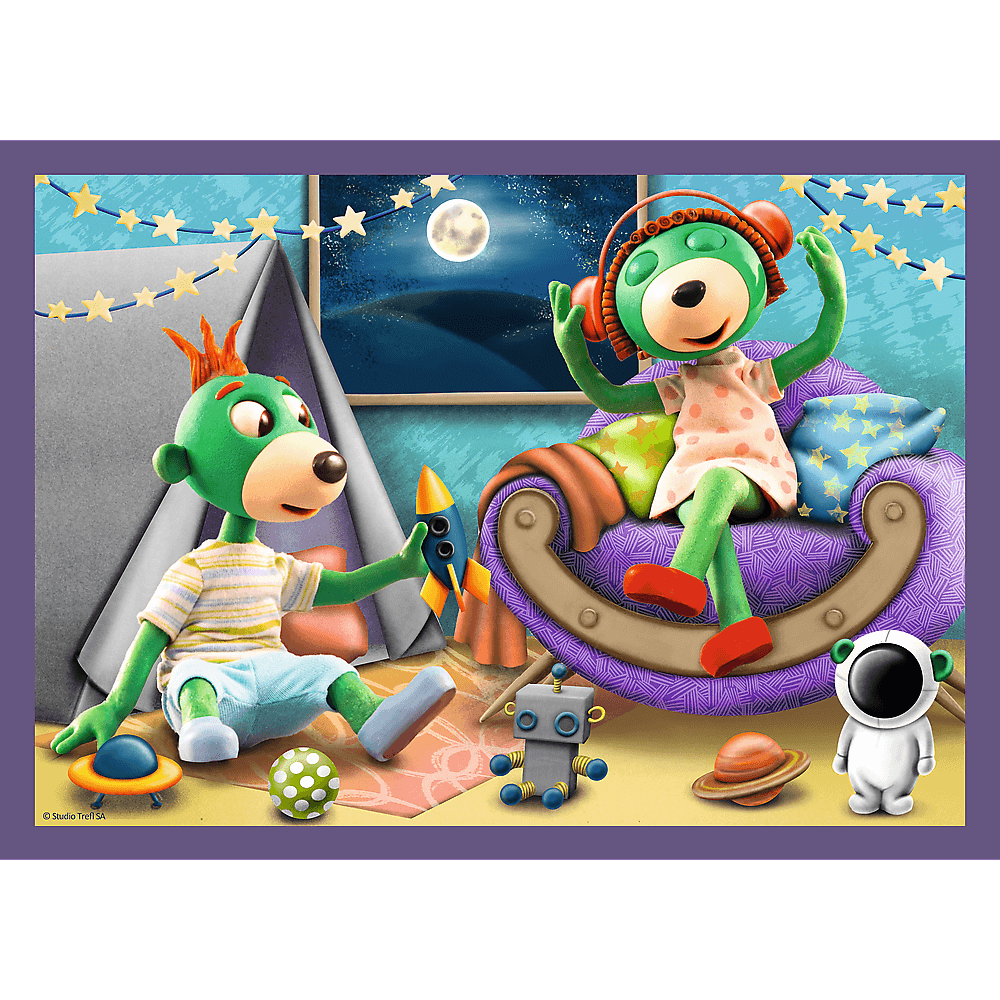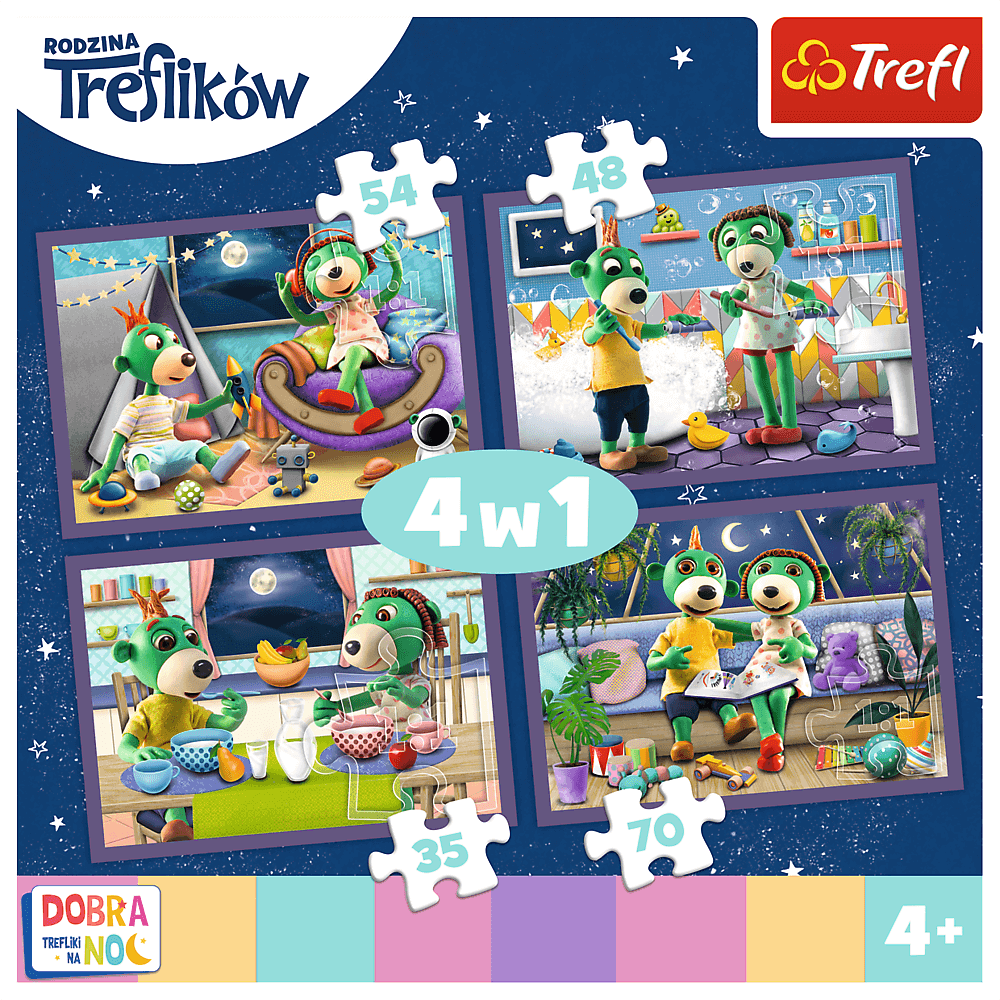 Detailed information
European Article Number: 5900511343700
Product code: 34370
Waga opakowania zbiorczego (kg): 0.570000
5900511343700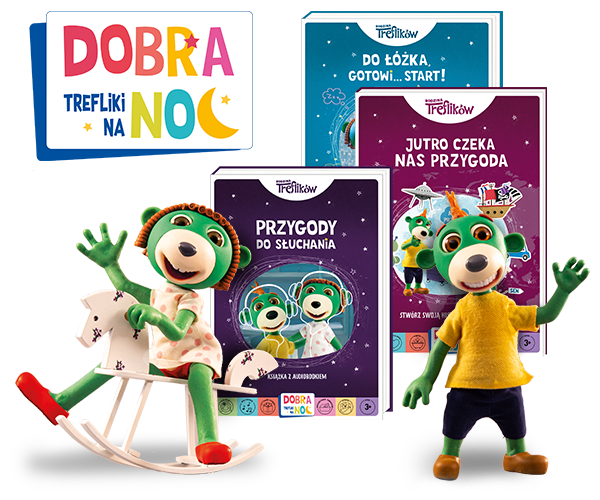 Kolekcja "Dobranoc, Trefliki na noc"
czyli jak zamienić wieczorne czynności w przyjemności
Nadchodzi wieczór. Dzieci robią się zmęczone, marudne, ale nie chcą jeszcze kończyć zabawy. Rodzice z kolei marzą tylko o tym, by spokojnie położyć je spać. Czy można to pogodzić? Tak!
Stworzona we współpracy ze specjalistką od snu kolekcja książek, gier i zabaw bazuje na metodzie, która krok po kroku układa cały wieczór w szereg pozytywnych czynności. Zmienia sprzątanie zabawek, kolację, kąpiel, mycie zębów czy zgaszenie światła w rozwijającą zabawę i pozwala dzieciom nabrać prawidłowych nawyków związanych ze snem.
Każdy wieczór może mieć szczęśliwe, senne zakończenie!
Dobranoc, Trefliki na noc