01379 "KARTY NA KLIPSIE - LITTLE PLANET - Rymowanki - Kto gdzie mieszka" / Trefl
Price
Special Price
€6.20
Regular Price
€7.76
Notify me when product will be available:
"Zakręcony ogon, wesoła minka. Na farmie mieszka tłusta, mała świnka." Rymowanki to zestaw kart z wesołymi ilustracjami oraz wierszykami, które wspomagają poznawczy rozwój dziecka. Rymowanki są świetną zabawką manualną. Możecie je zabrać ze sobą w każdą podróż - wygodny klips ułatwia trzymanie i jest poręczny dla malucha. Świat pełen zabawy. Zabawa pełna odkryć.
Shipping orders
in 48h
Fast
delivery
Payments
with PayPal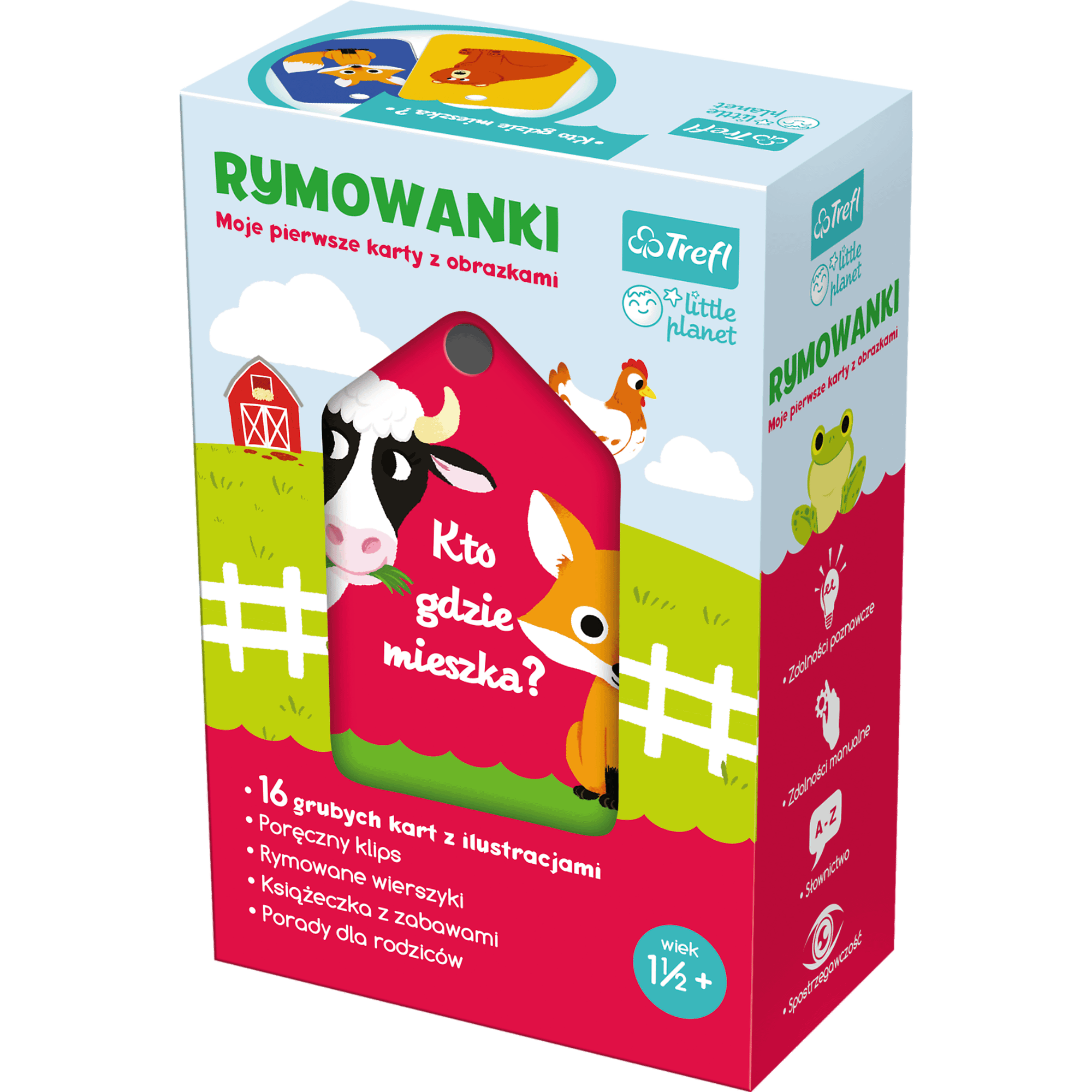 Close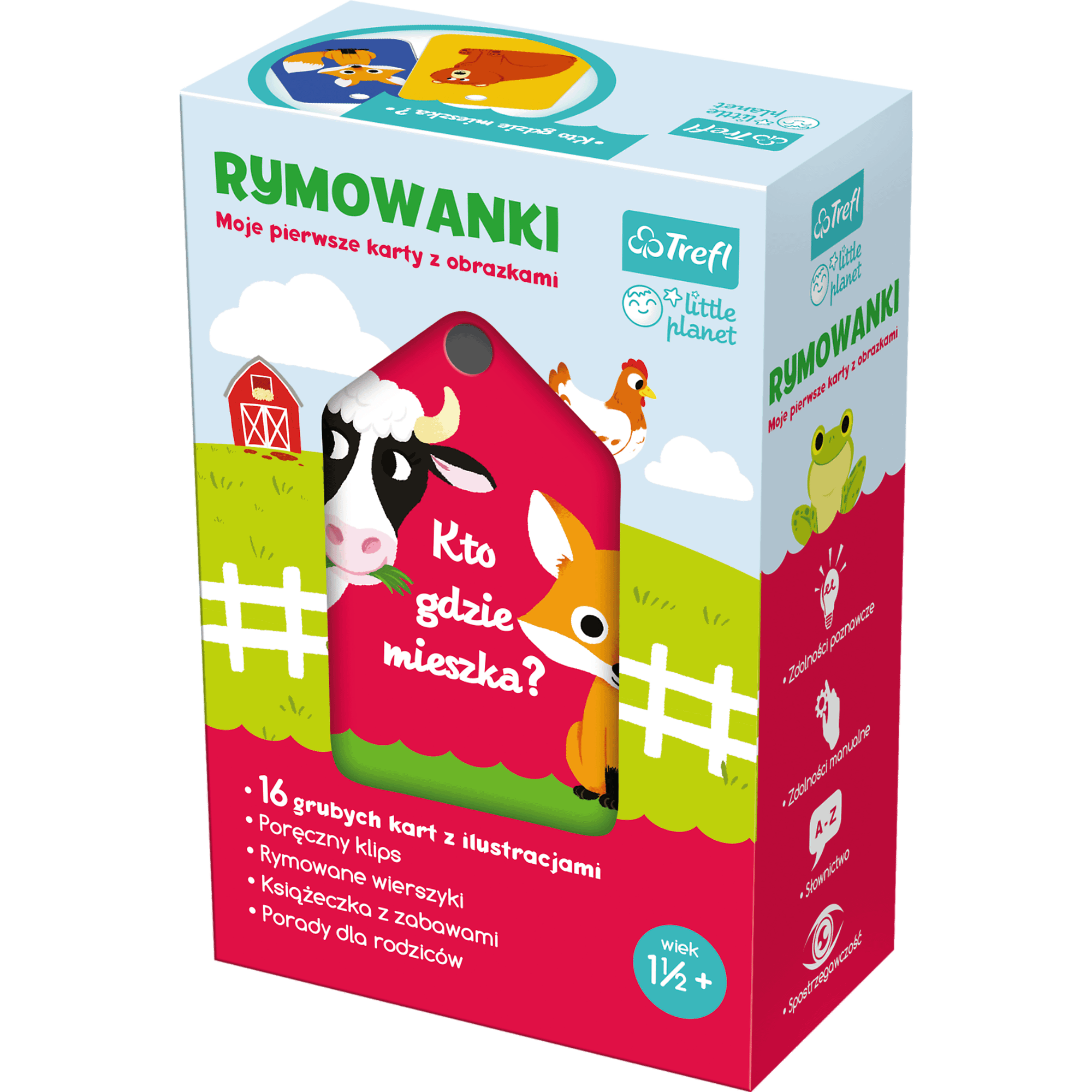 Product content
16 kolorowych dwustronnych kart 
książeczkę Detailed information
European Article Number: 5900511013795
Product code: 01379
Wymiar opakowania zbiorczego (mm): 4,4
Liczba pudełek w opakowaniu zbiorczym (szt): szt
Waga opakowania zbiorczego (kg): 0.340000
5900511013795
Trefl Baby
Trefl Baby to seria wyjątkowych produktów dla najmłodszych, zaprojektowana z myślą o wspieraniu rozwoju maluchów oraz dostarczaniu rodzicom gotowych i sprawdzonych pomysłów na wspólną zabawę. Wierzymy, że udana zabawa daje wiele radości i uśmiechu. Właśnie taka jest ta seria - radosna i pełna wielkich małych odkryć!