Games
01058 "GRA - Skojarzenia/Mały Odkrywca"
Notify me when product will be available:
Skojarzenia 
Edukacyjne układanki dla najmłodszych
Skojarzenia to wyjątkowa układanka dydaktyczna dla przedszkolaków – uczy nazywania i klasyfikowania przedmiotów oraz zjawisk. Podczas wesołej zabawy, polegającej na łączeniu puzzlowych elementów, dziecko poznaje otaczający je świat. Produkt dostarcza wiele pomysłów na zabawę – dziecko ma możliwość zabawy w pojedynkę, jak również w grupie rówieśników. Do gry dołączone są scenariusze i propozycje do wykorzystania przez rodziców.
Opakowanie zawiera 24 trójdzielne kartoniki do układania oraz instrukcję z wieloma propozycjami zabaw.
Duże elementy z grubej tektury, są pokryte wysokiej jakości farbami, co gwarantuje bezpieczną zabawę nawet dla małych dzieci Wyraźne rysunki i żywe kolory są dopasowane do stopnia rozwoju dziecka.
Seria Mały Odkrywca to gry edukacyjne dla dzieci w wieku od 2 do 6 lat. Wszystkie pozycje zostały opracowane przez zespół specjalistów z różnych dziedzin: pedagogiki, filologii, logopedii, socjologii oraz psychologii. Każda z gier została przygotowana, by wspomagać rozwój poznawczy i intelektualny dziecka: rozwija myślenie logiczno-matematyczne, stymuluje rozwój słownictwa i zdolności komunikacyjne, ćwiczy koordynację wzrokowo-ruchową, trenuje pamięć i koncentrację, pobudza wyobraźnię oraz kreatywność. Nasze produkty to połączenie zabawy z elementami edukacyjnymi, a jednocześnie twórcze pomysły na spędzenie czasu z dzieckiem.
Produkty z serii Mały Odkrywca są testowane przez dzieci oraz pozytywnie opiniowane przez nauczycieli przedszkolnych. Nasze produkty zostały opracowane i wyprodukowane w Polsce.
Shipping orders
in 48h
Fast
delivery
Payments
with PayPal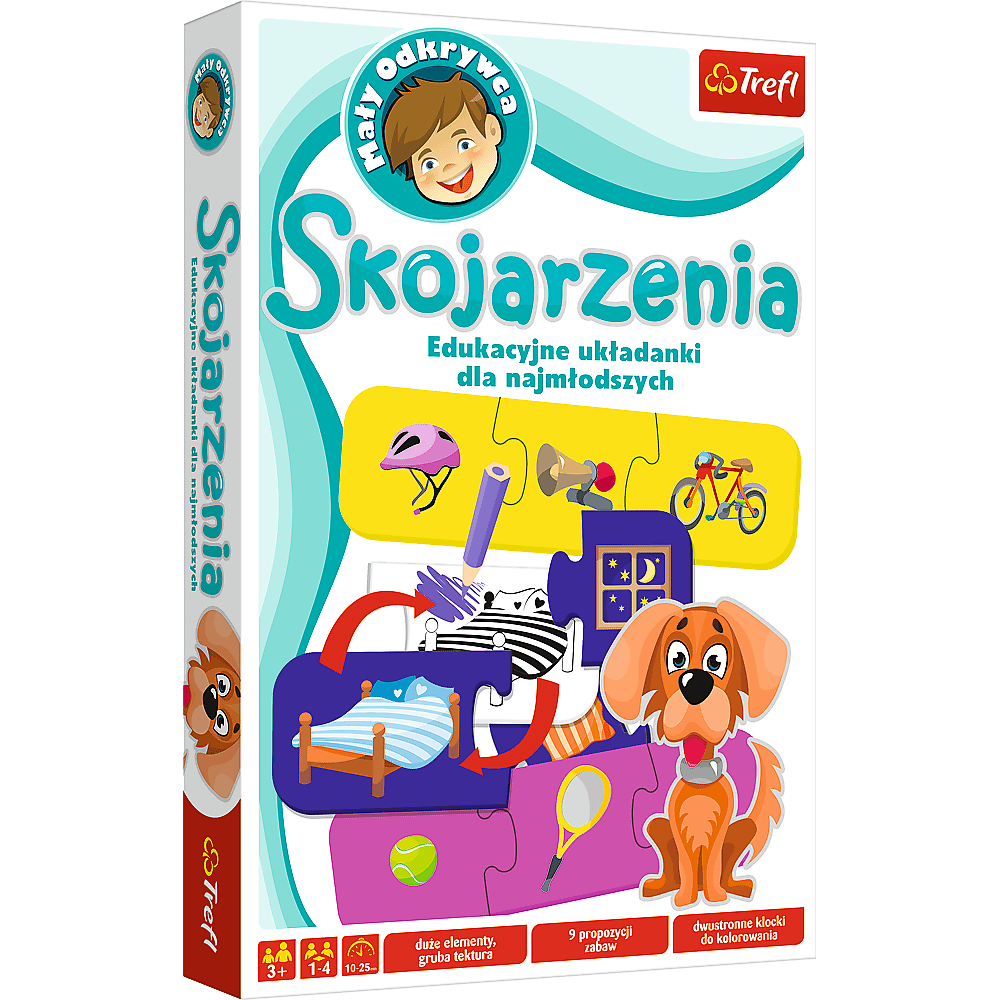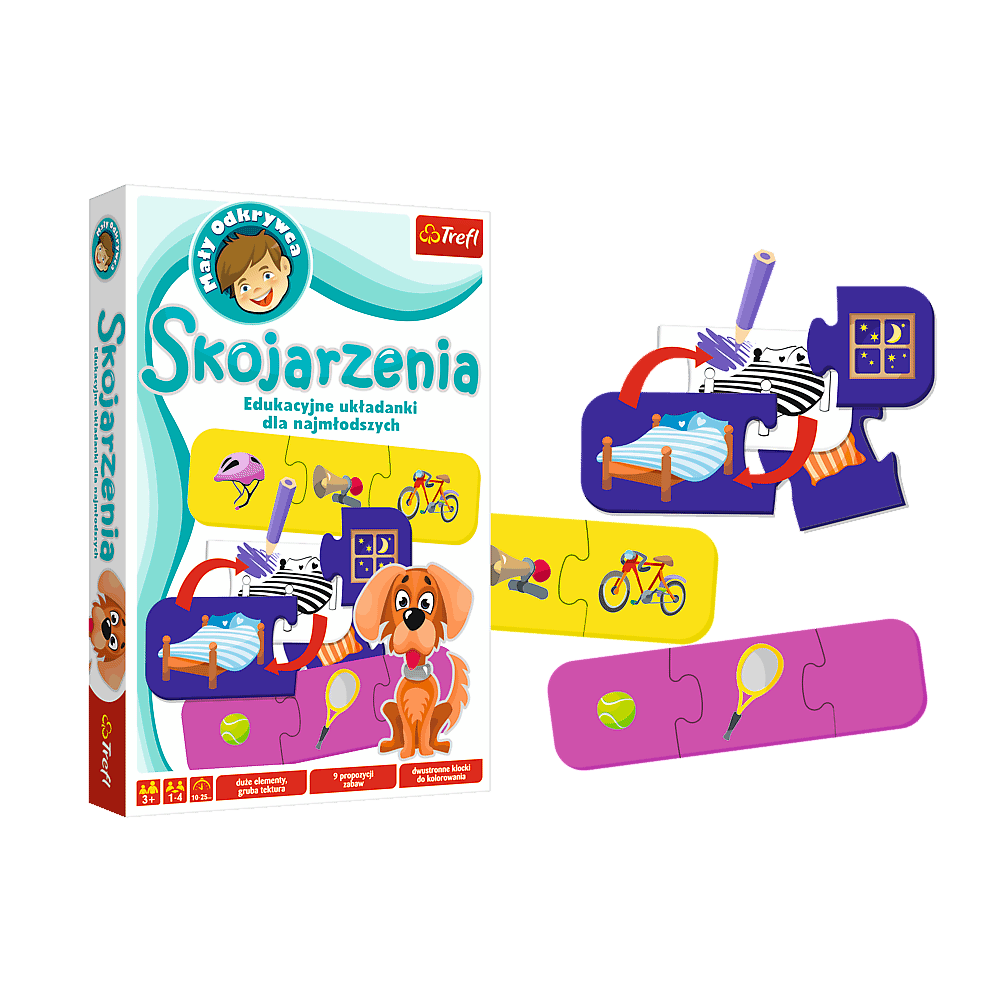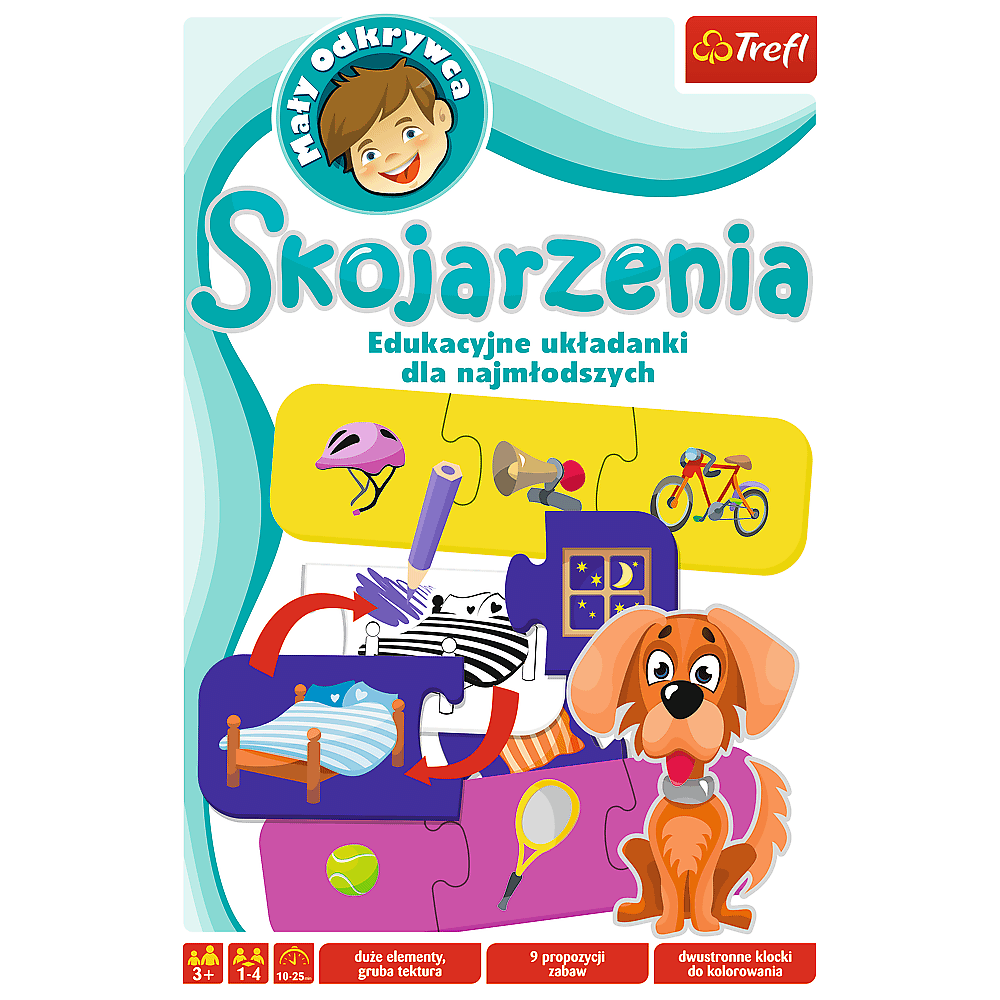 Close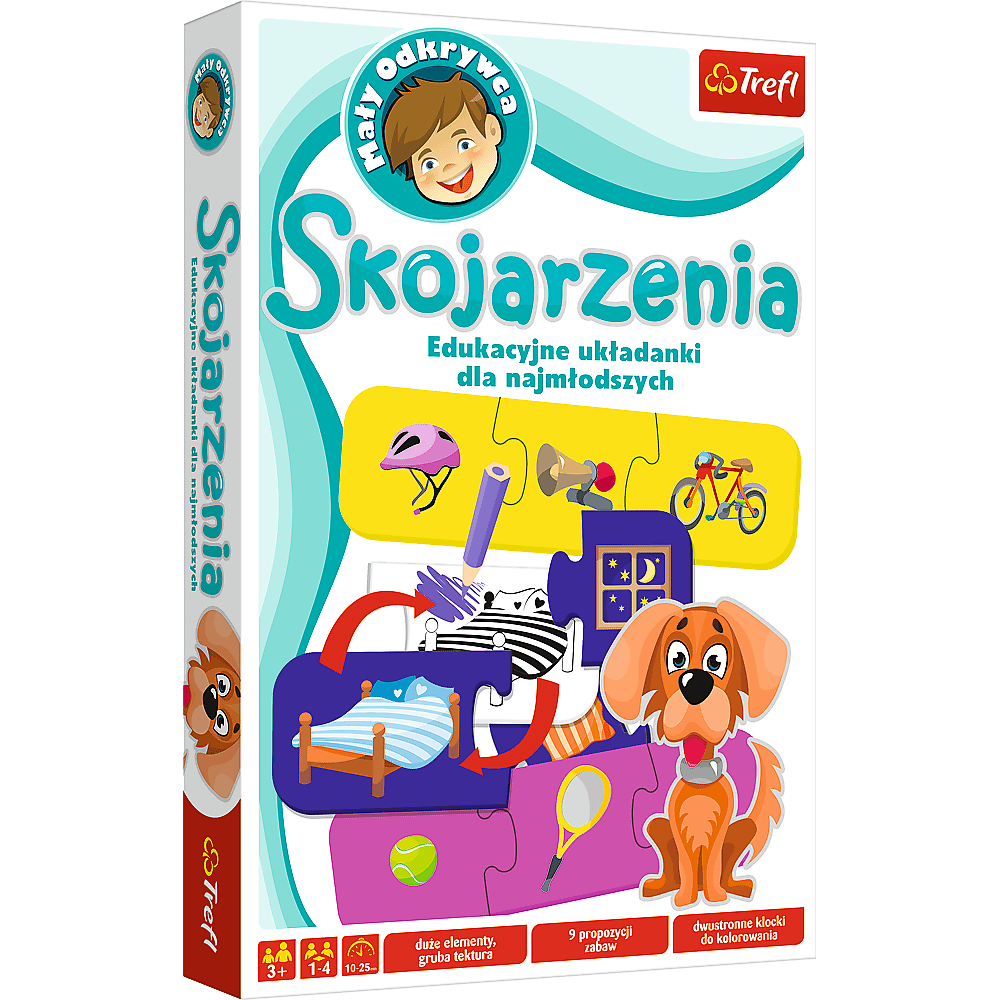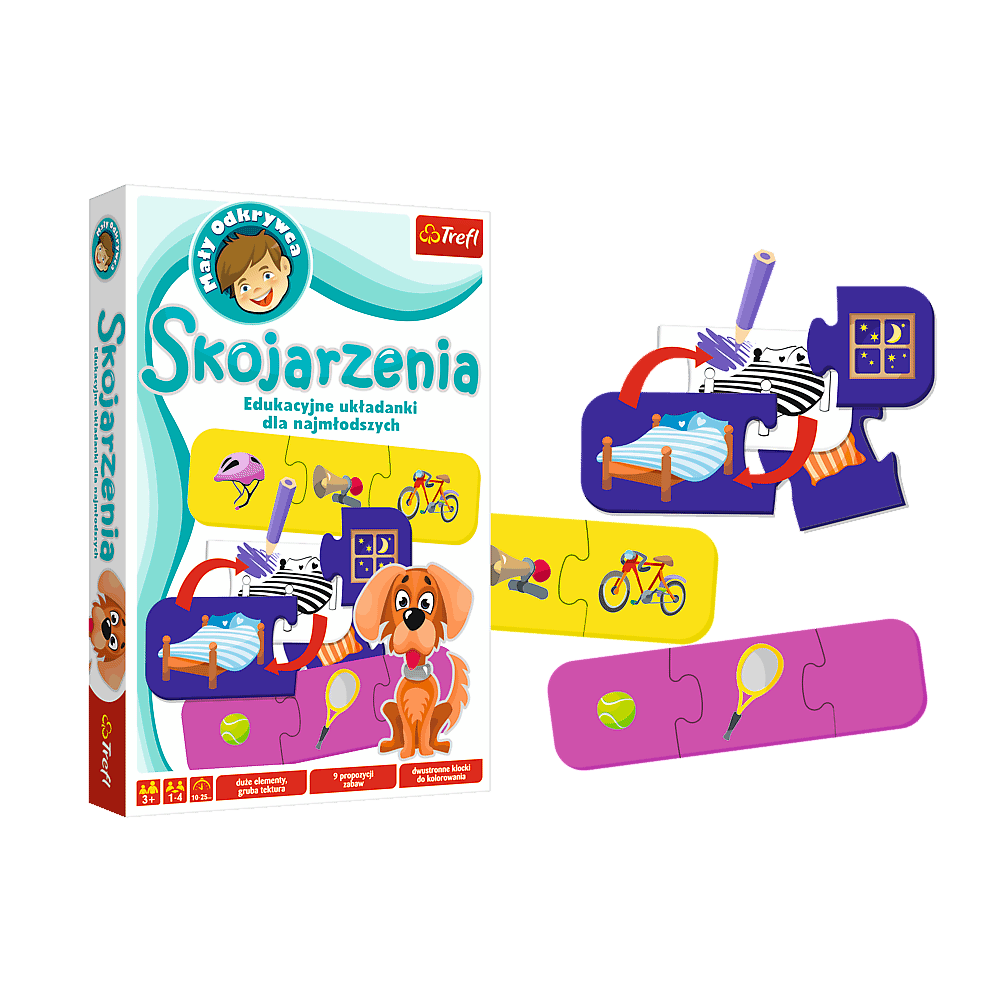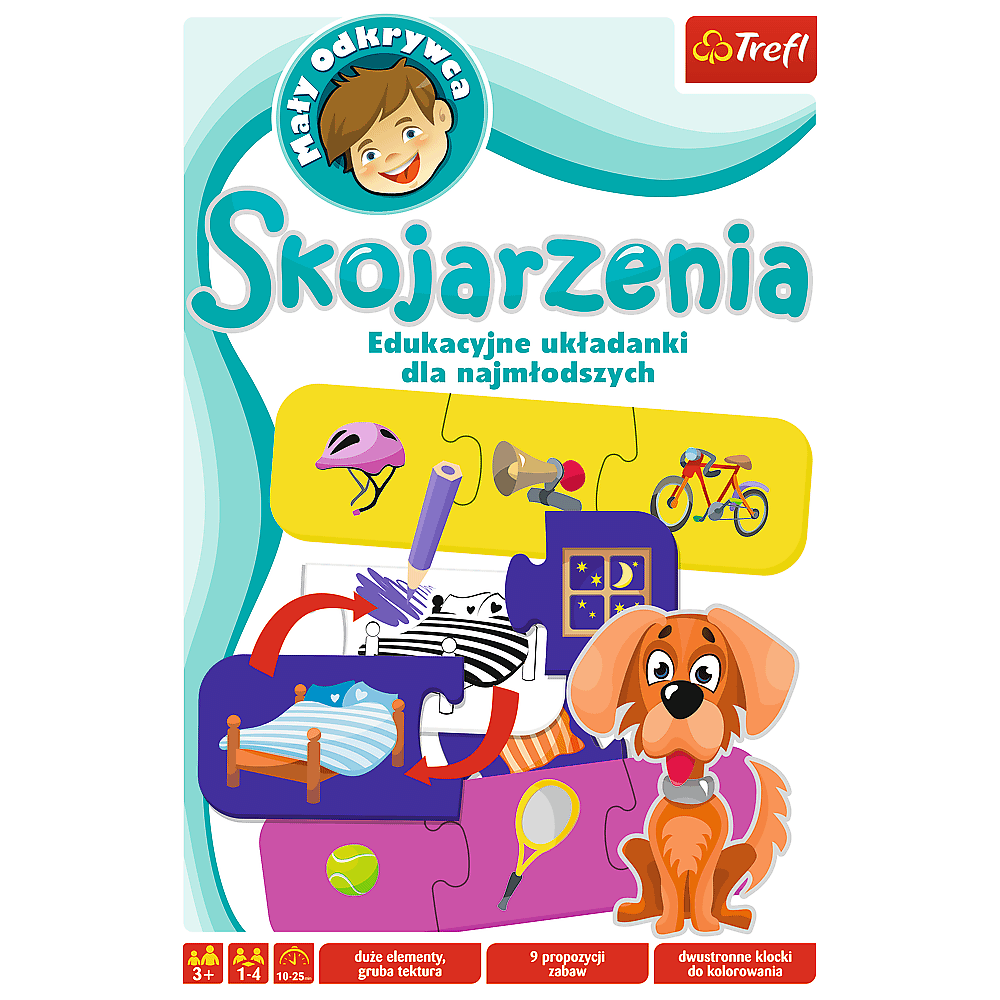 Product content
24 trójdzielne kartoniki 
instrukcja Detailed information
European Article Number: 5900511010589
Product code: 01058
Wymiar opakowania zbiorczego (mm): 5,46
Liczba pudełek w opakowaniu zbiorczym (szt): szt
Waga opakowania zbiorczego (kg): 0.430000
5900511010589